First held on April 22, 1970 Earth Day has become an annual event supporting and bringing awareness for environmental protection. Muskegon County's natural resources are one of our greatest assets, from our forests, rivers, dunes and lakes - inland and great!
For this and so many reasons, we observe Earth Day and invite you to celebrate with us. Here are some ways to do that.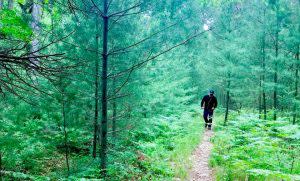 Join Fruitland Trails to explore the Duck Creek Natural Area and the new trail system on 
April

 22 at 5pm.
Volcanoes & Earth Science
are the focus for
Lakeshore Museum Center's
Play and Learn Program on
April 22 from 10:00 am
-
11:00 Click Here for More Info
  Learn about the importance of Earth's natural resources at the Lakeshore Museum Center's
Friday
Family Fun Night: Rocks and Minerals on 
April 23 from 5:30 pm - 7:30 pm
Click Here for More Info
 Join the clean ups! 🌱 Muskegon Luge and Adventure Sports Park will be cleaning Muskegon State Park on April 24 at 11am Click Here for More Info
🌱
 Gillette Nature Association celebrates Earth Day with a beach cleanup and some chores outside of the visitor center on Saturday April 24 at 10:30 AM.
🌱
Muskegon Lake Watershed Partnership will be organizing a cleanup along the
Lakeshore Trail
from the Muskegon River to Lake Michigan and along it's tributaries on
April 25 at 8:00 am Click Here for More Info
   🌱 White Lake Area Chamber of Commerce will gather "Trash Bashers" to clean up the bike trail, shoreline areas, and waterways on April 25 at 1:00 pm Click Here for More Info
View the wonder of Mother Earth in all her glory as captured by famed photographer Ansel Adams. 24 of Adam's iconic Yosemite National Park images are on display at
 Muskegon Museum of Art through May 2nd

Click Here for More Info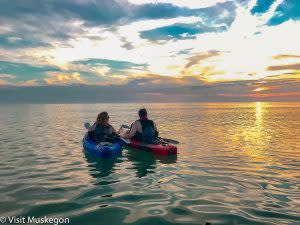 Due to the coronavirus pandemic, many in-person Earth Day celebrations and classes have been canceled. Here are some ideas for observing Earth Day while observing social distance:
🌍 Get in a garden. Click here to find Muskegon County's public gardens 🌍 Grab your Earth Day turtle craft from Hackley Library. Then settle in while Miss Lydia and Miss Melissa recount the indigenous people's creation myth of the turtle carrying the earth on her back during a Facebook Live presentation

April 22 from 3:00 pm

-

3:30 pm

Click Here for More Info

🌍 Join the virtual book discussion "How to Avoid a Climate Disaster: The Solutions We Have and the Breakthroughs We Need". The event is hosted by West Michigan Environmental Action Council and The Book Nook & Java

Shop
🌍
Listen to the Pure Sounds of 
Pure Michigan, a "a soothing compilation album that invites listeners to take a virtual, sunrise-to-sunset tour of the state from coast to coast as interpreted by some of Michigan's most talented musicians."
https://www.michigan.org/puresounds
🌍 Plant
it for the planet. Click here for a list of Muskegon County Greenhouses 🌍 Purchase an apparel item from founded in Muskegon company OSHKI. All clothing is

 made of recycled plastic waste from the Great Lakes and other US waterways and 

5% of proceeds go to the preservation of the Great Lakes oshki.us/

🌍

Register for the "Race for Michigan Nature", a statewide Virtual 5K spotlighting several of Michigan's rarest species and helping promote the importance of protecting Michigan's remaining natural areas. Hosted by Michigan Nature Association 🌍 Share on Social. Share what you most love most about Muskegon's, Michigan's and Mother Earth's natural resources with the hashtag #ProtectThis 🌍 Take a hike. Click here to read "The Best And Most Beautiful Hikes In Muskegon"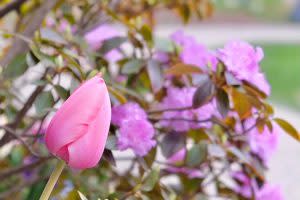 "Look deep into nature and you will understand everything better."