Clear Springs Nature Preserve is a 118 acre nature preserve. It was once home to a trading post and fish hatchery. Now, it is a picture-perfect place for outdoor activities.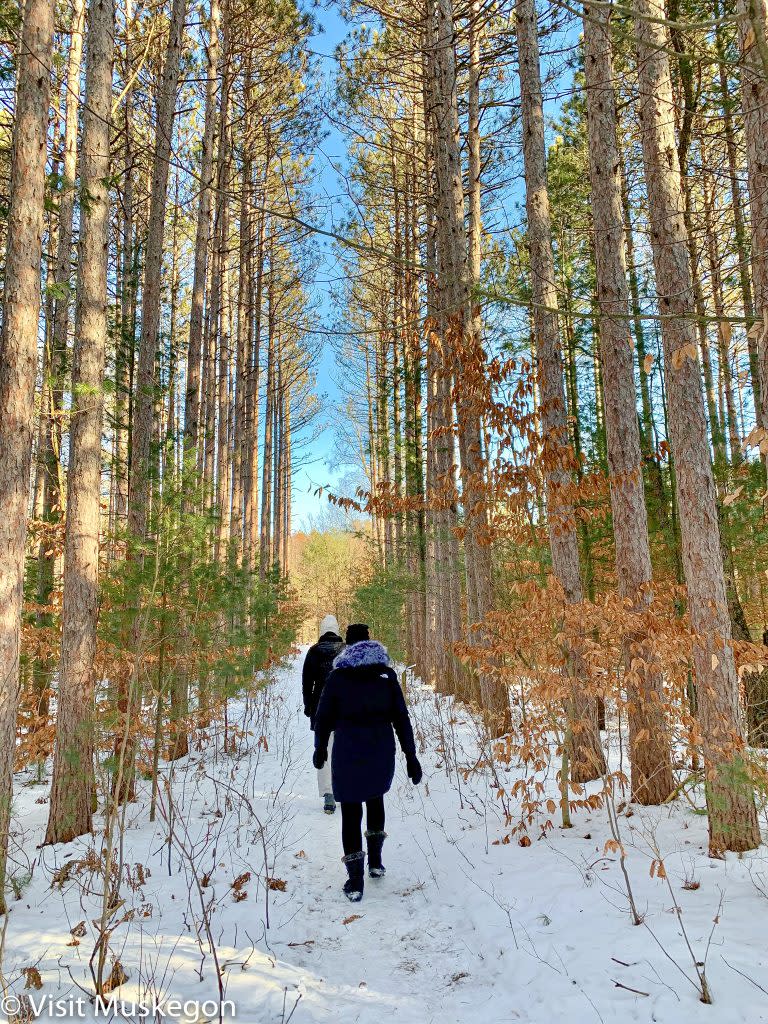 Almost 3 miles of trails are popular for dog walking, hiking and jogging. Pathways include a Rim, Pond Side, Crest and Spring Trail options.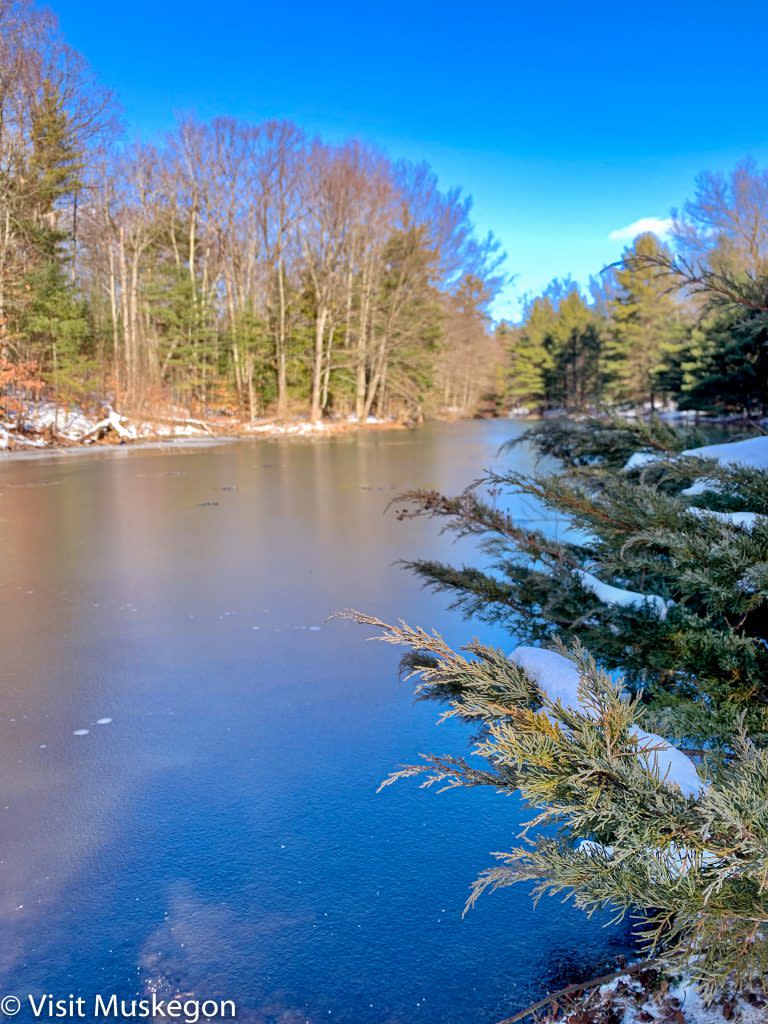 A small pond is used for canoeing, kayaking and catch-and-release fishing. When the snow falls, there is even a small sledding hill.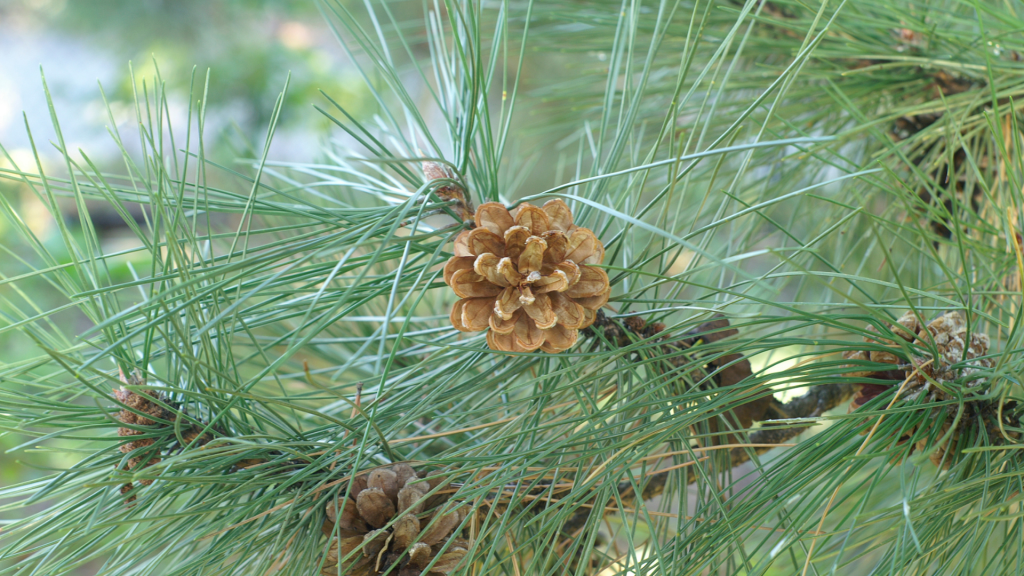 Bring your tree identification guide along. See if you can find and identify: red and white pines, red and white oaks, black cherry, beech, silver and sugar maples.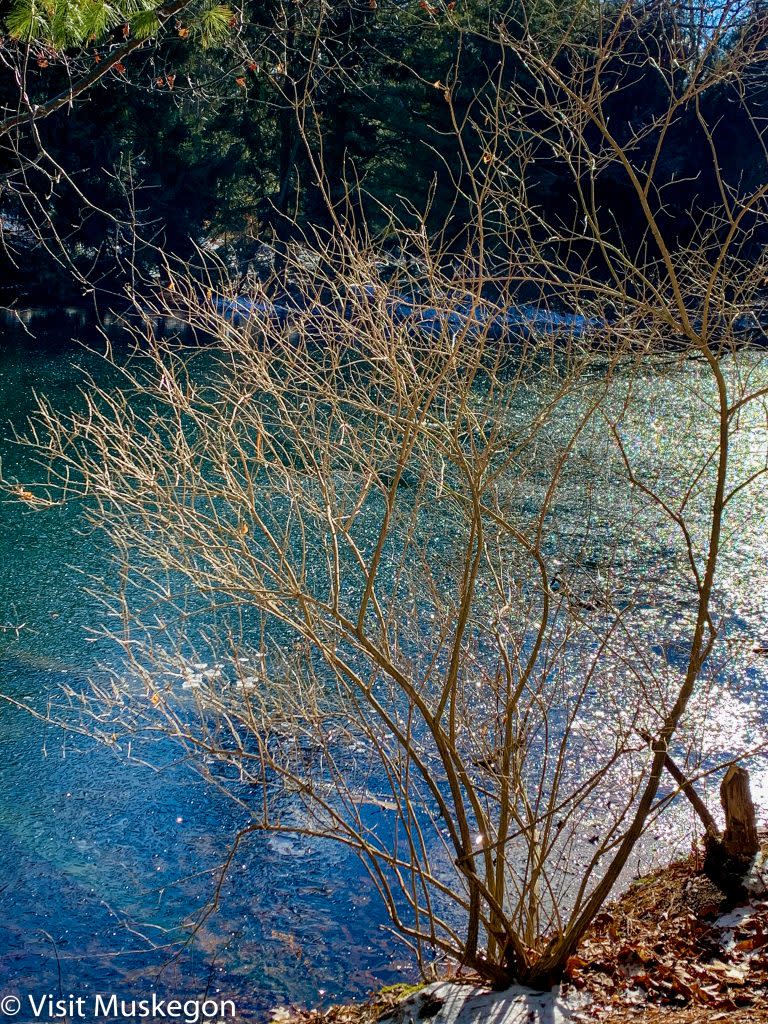 The forest transition over past decades has given rise to native plants. These include ferns, grasses and wild flowers. Abundant witch hazel blooms all year-round. In the winter it attracts forest animals. In fall it attracts photographers with its brilliant foliage.
The history of the land is as rich as it's now flourishing ecosystem. It first shows up in Montague Township's records in 1848 as one of the area's first trading posts. During the late 1800's U.S. Senator Thomas White Ferry owned the land with his family. The Senator was once believed to have served as President of the United States for one day!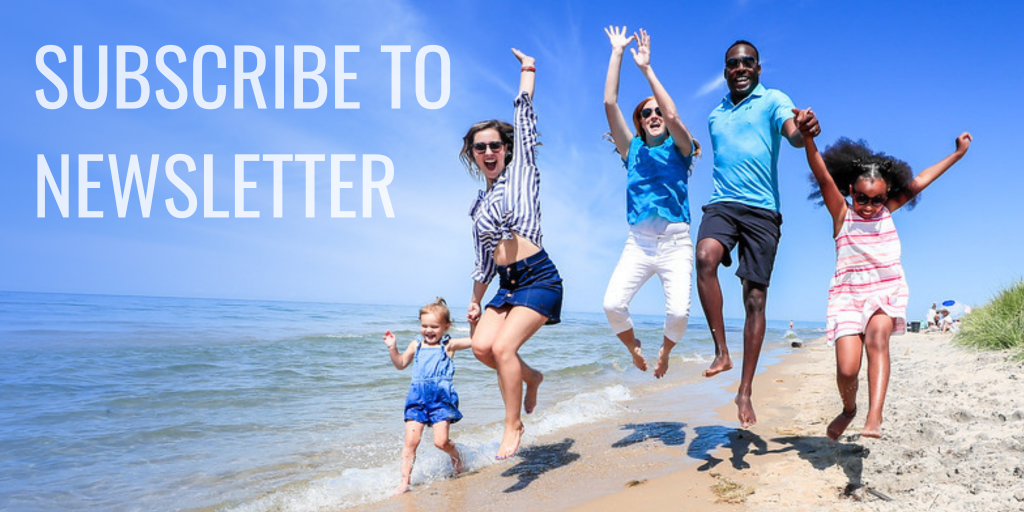 In the 1940s and 1950s the land was home to North Star Fishery. The fishery dammed the spring-fed Landford creek into two man-made ponds. Remnants of the raceways that moved and sorted the fish between the ponds can still be seen.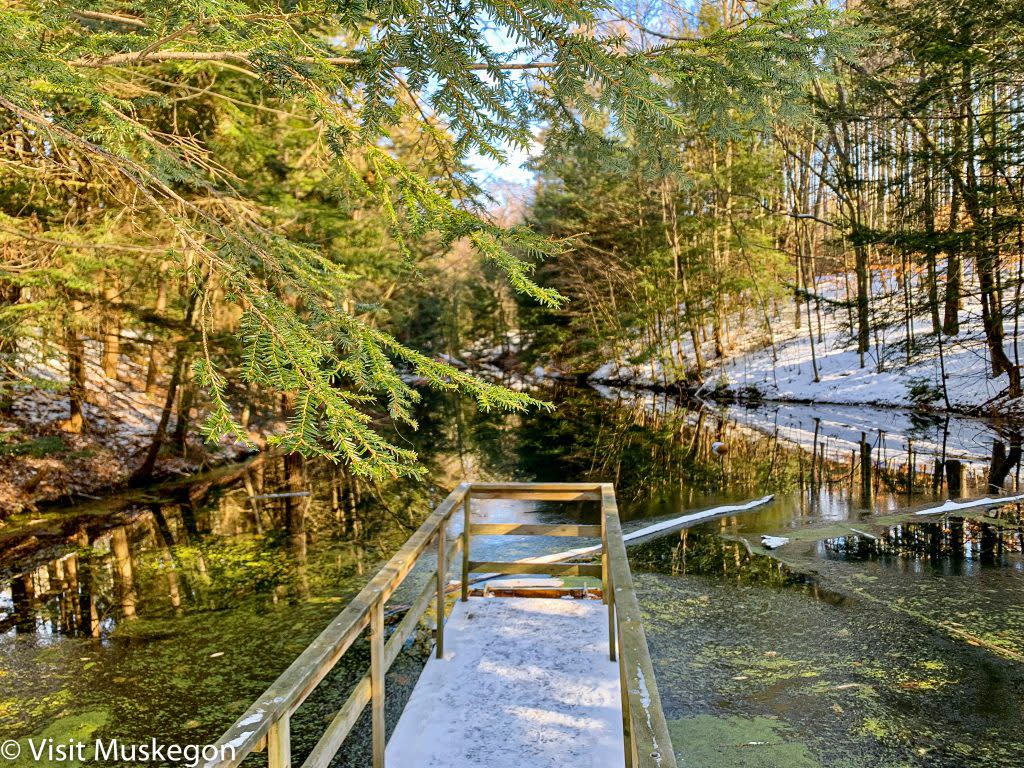 In the 1990s the property was slated to for a 90-home development project. Montague Township was able to buy the land with the help of a $703,000 Michigan Natural Trust Fund grant. The township took out a loan for the rest of the $950,000 price.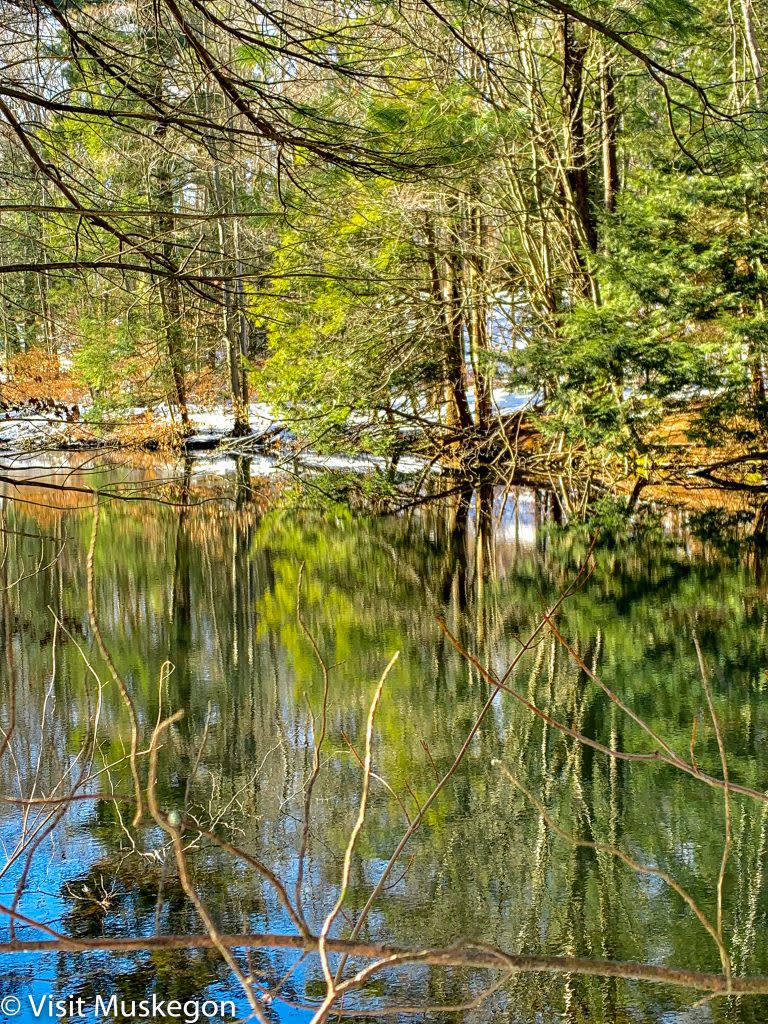 Clear Springs Nature Preserve is now maintained by Montague Township and volunteers.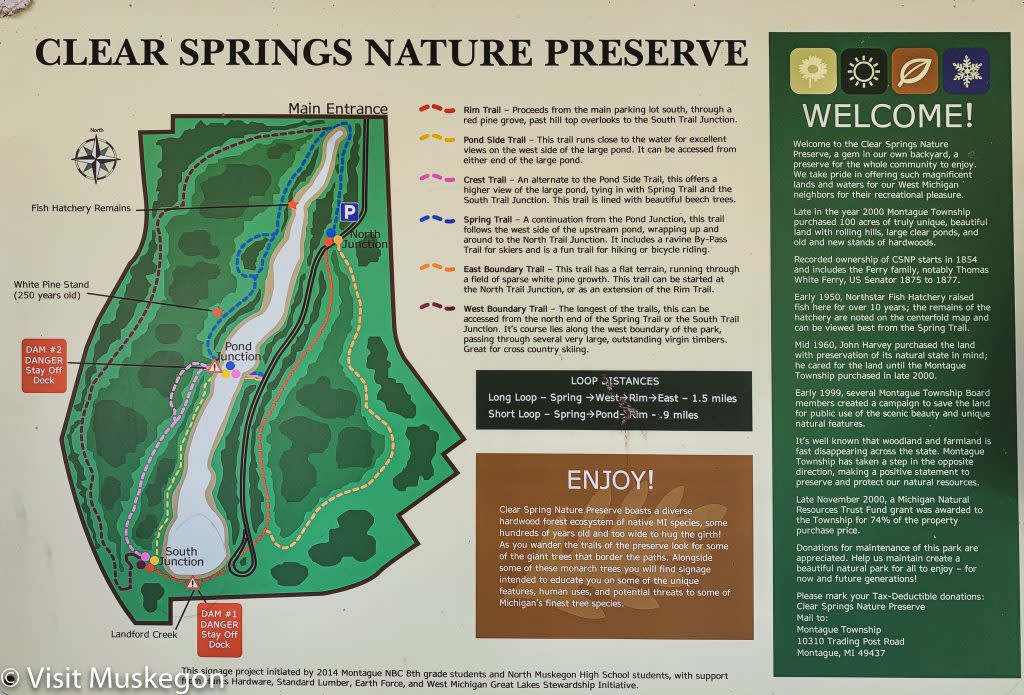 Click HERE to view a map on the White Lake Area Chamber Visitor Bureau website.
Find parking at the intersection of Fruitvale & Henderson Roads