Michigan's Adventure
Michigan's Largest Amusement Park Located in Muskegon!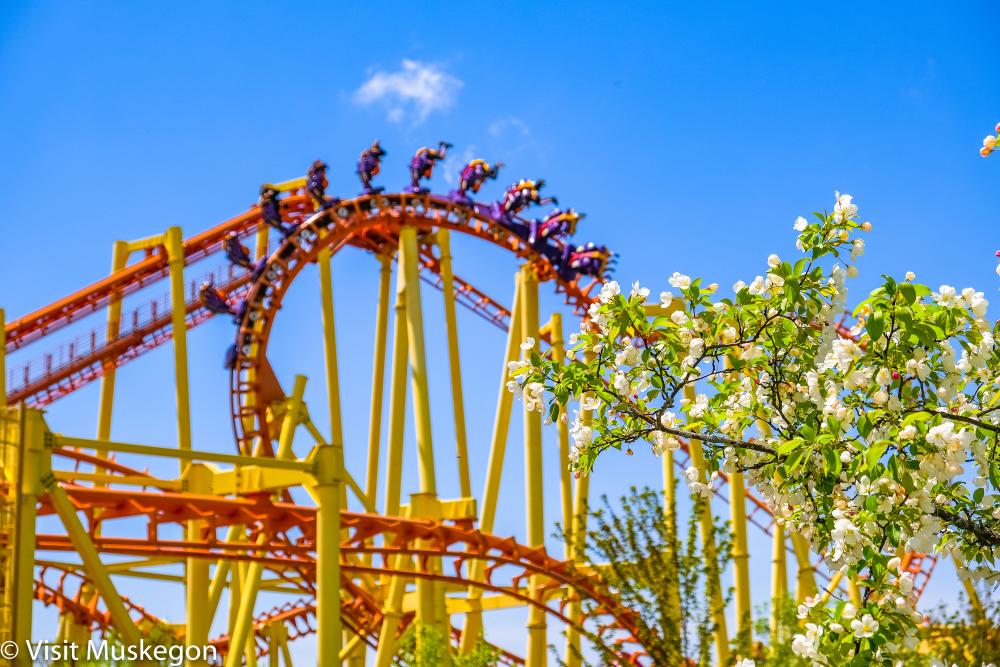 Michigan's Adventures is the state's largest amusement park and water park. Visitors will find more than 60 world-class rides, slides, unique attractions and special events.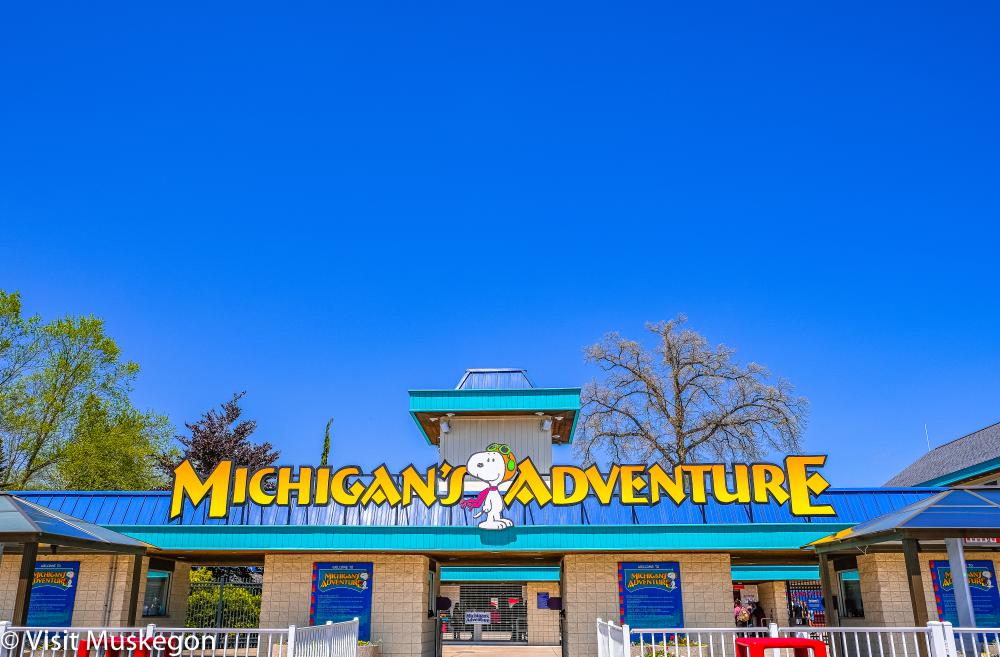 This "two parks for the price of one" amusement park is one more reason to visit Muskegon, Michigan – a Lake Michigan beachtown. There's fun for every family member, both young and young at heart. Highlights include Camp Snoopy and WildWater Adventure Waterpark.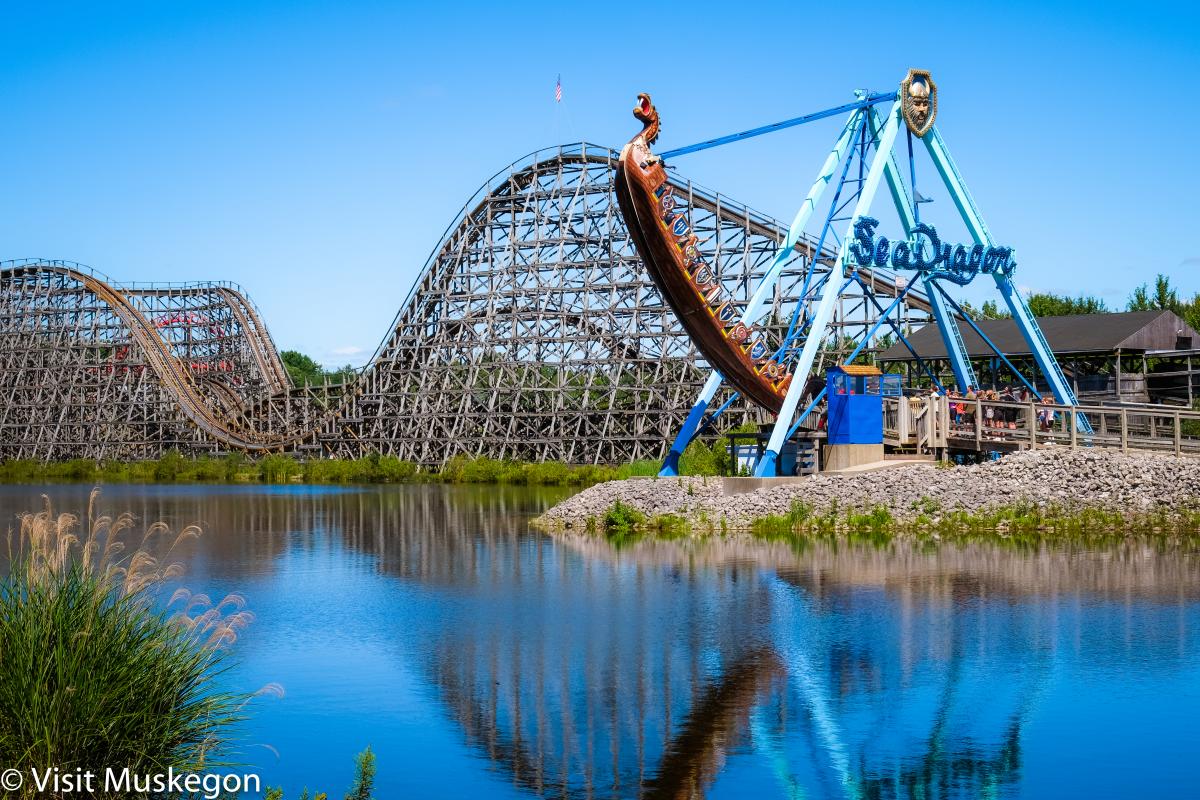 Recent Updates and Improvements: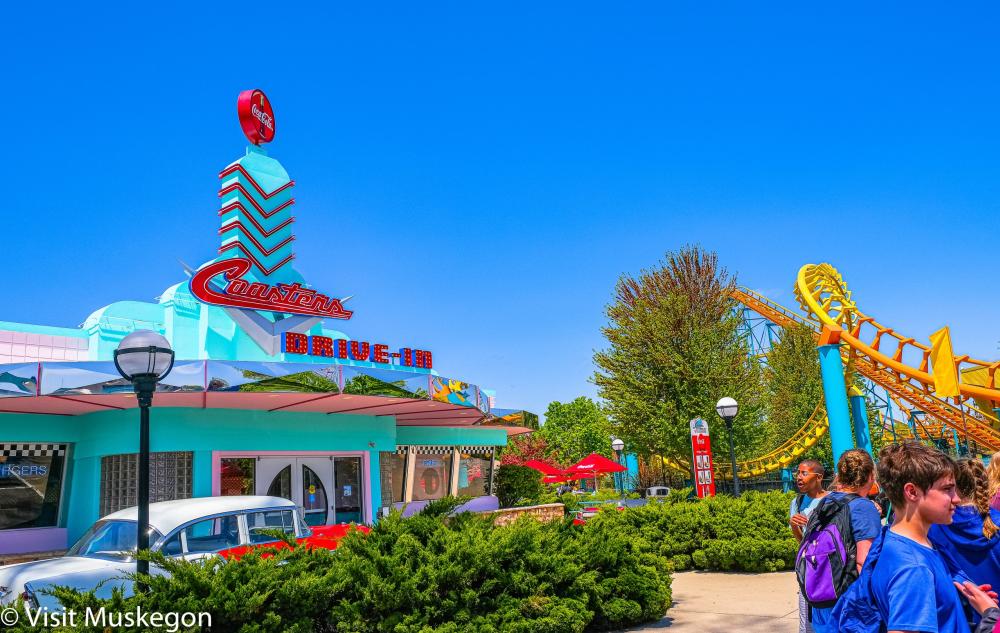 Updates to Mad Mouse and Corkscrew with new color palettes
A new dining experience and updated menu at Coasters, a 50s-themed restaurant
Completely renovated Corner Store where you can undoubtedly do some souvenir shopping
A new Cashless system. No card? Convert your cash into a prepaid debit card. Your card can be used anywhere (not just inside the park) and has no fees. More information HERE
Tricks and Treats Fall Festival to debut in October of 2023. Learn more about the park's first signature event HERE
Family Favorites: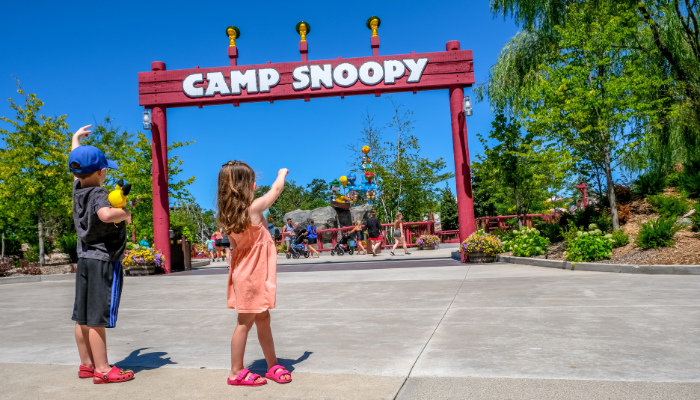 Camp Snoopy, a Peanuts®-themed kids' area features five family rides, including Pigpen's® Mud Buggies, Peanuts® Trailblazers, Beagle Scout Lookout, Camp Bus and Woodstock Express.
Fan-favorite Funland Farm: an interactive area with a variety of farm animals and furry friends like goats, alpacas, llamas, chickens and more.
Thunderhawk: Michigan's only suspended looping rollercoaster
Shivering Timbers consistently offers maximum airtime to the most adventurous guests.
Half Pint Paradise and Beach Party are waiting to thrill young families at WildWater Adventure Water Park.
Guests seeking larger thrills will want to visit Funnel of Fear or one of the park's three wave pools. WildWater Adventure opens June 11.
Insider Tips!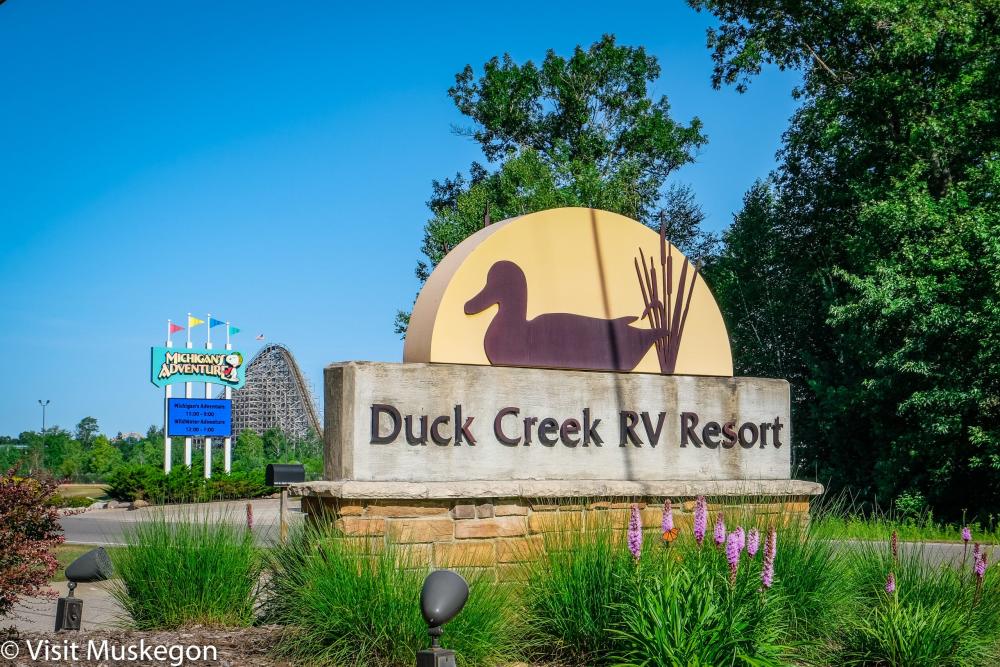 A Michigan's Adventure Season Pass is a must for the 2023 season – and your best deal! Order HERE 
Convenient RV camping is located directly across the street at Duck Creek RV Resort
Being that Dog Star Ranch is only a 2-minute drive from Michigan's Adventure, you don't have to leave your pup home. They offer Day Passes for Daycare and to their Dog Park. (That makes Snoopy happy!)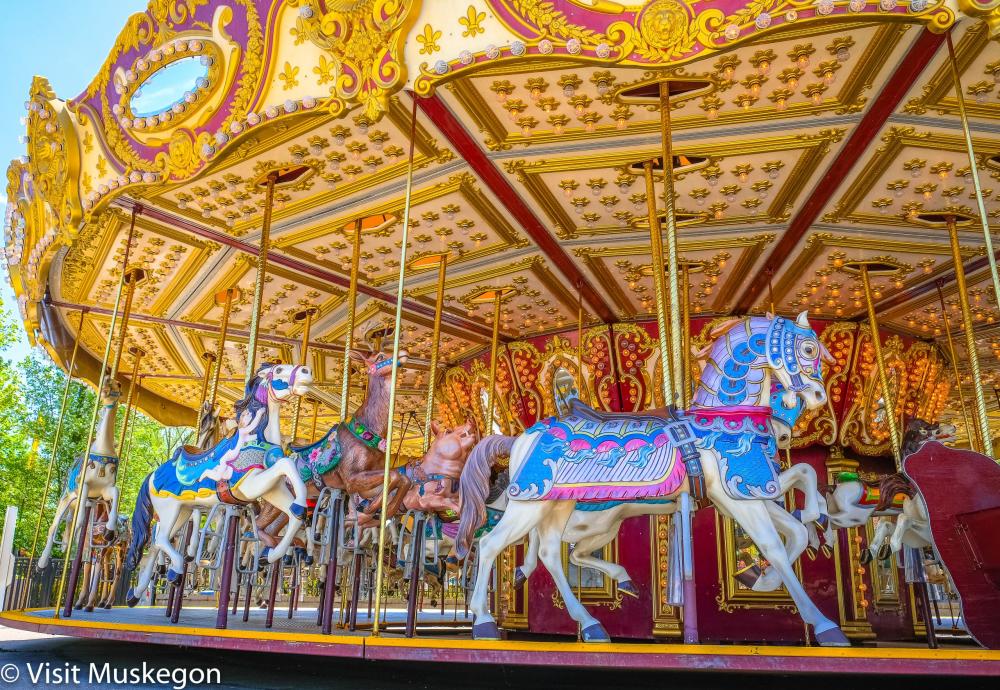 "Our staff is very excited to welcome guests back for our new season. Our purpose is to make people happy and we're looking forward to providing another season of fun and lifelong memories for our guests."
~ Camille Jourden-Mark, Vice President and General Manager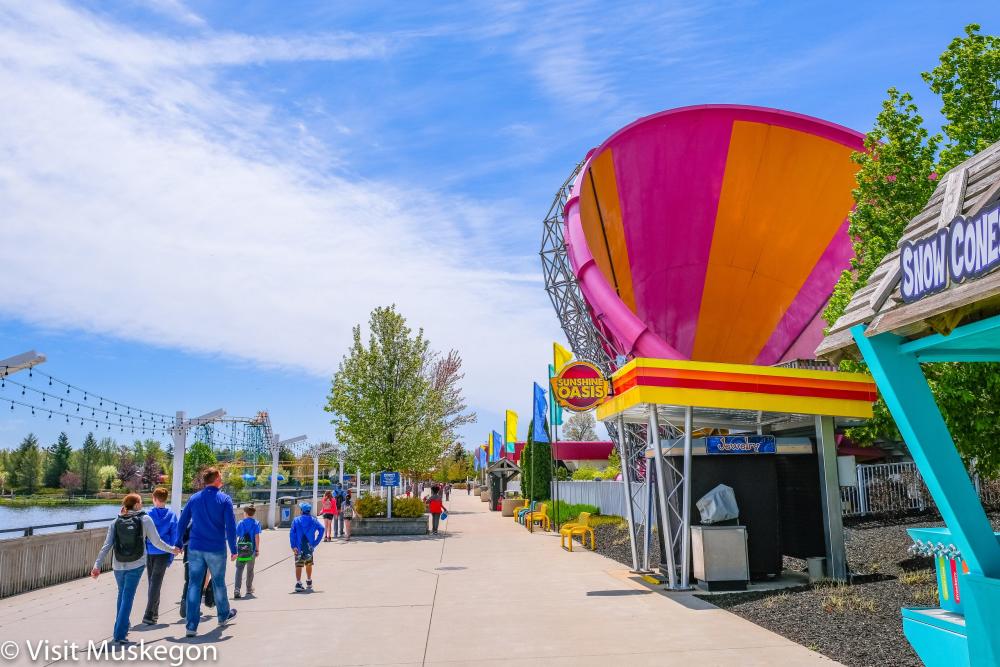 Michigan's Adventure is owned and operated by Cedar Fair Entertainment Company.
For more information about Michigan's Adventure, season passes and single day pricing call 231-766-9959, or visit Michigan's Adventure website