Luge
One of only four publicly accessible luge tracks in America, the Muskegon Luge is an 850 foot track set in the Lake Michigan dunes, surrounded by a white pine forest. Every year this hand build, natural ice track welcomes visitors of all levels to race around the six curves in an Olympic like experience.
 
One might ask, why Muskegon? Our cold winter temperatures, and snow accumulation lend itself to winter sports. Designed by USA Luge Hall of Fame inductee, Frank Massey, the Muskegon Luge track is shorter than the full length tracks seen in Lake Placid and Salt Lake City. This makes it the perfect trial course for a wide variety of ages and skill levels.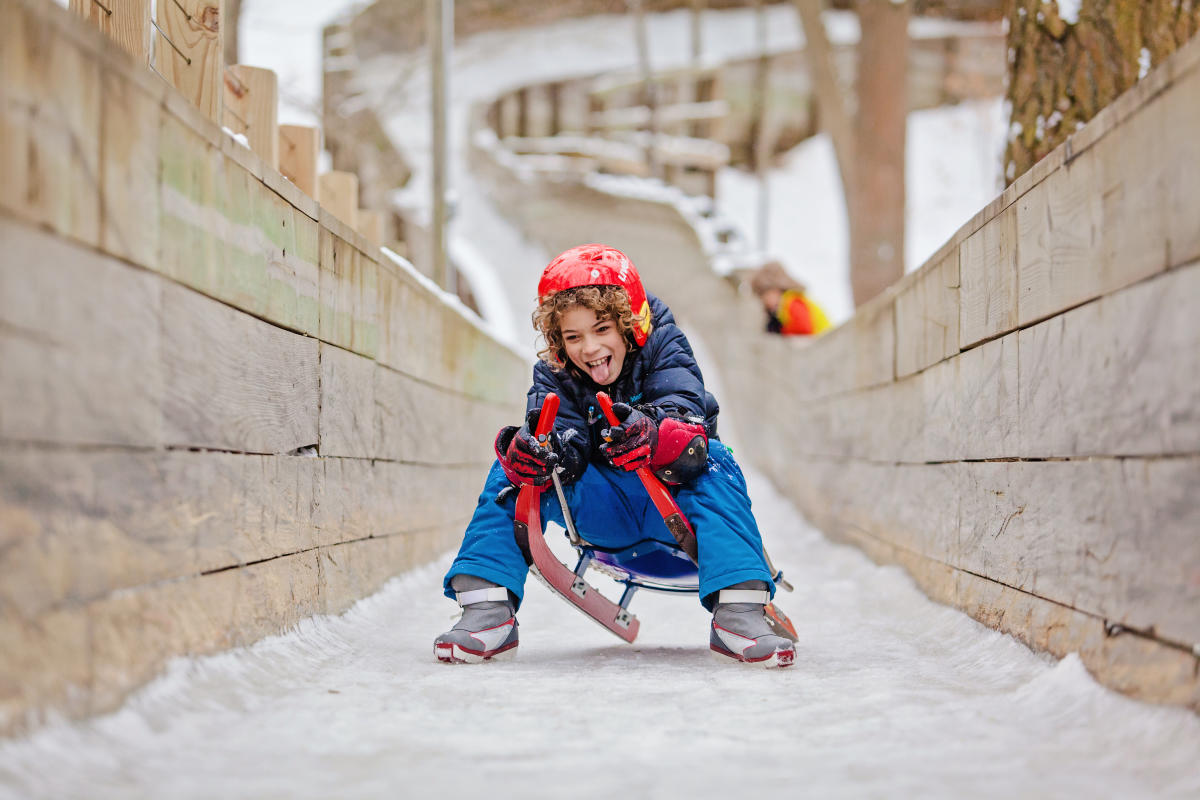 What is the Luge Experience like? The Muskegon Luge Adventure Sports Park will walk you through the equipment and give you a lesson on how to steer and stop your sled. You and your sled will head up to the top of the hill, to sled back down at speeds up to 30 miles an hour. Once you have conquered the track, you will head to your medal ceremony, where you will get your moment to shine!
Ready to book your trip down the luge? Weather dictates the operation of the Luge. So it's best to book early, and check the luge status prior to your trip! Click Here for more information.