A small park is tucked away where
 Peck and Terrace St converge. This pie shaped park contains a statue of Philip Kearny Jr. and recently restored fountain.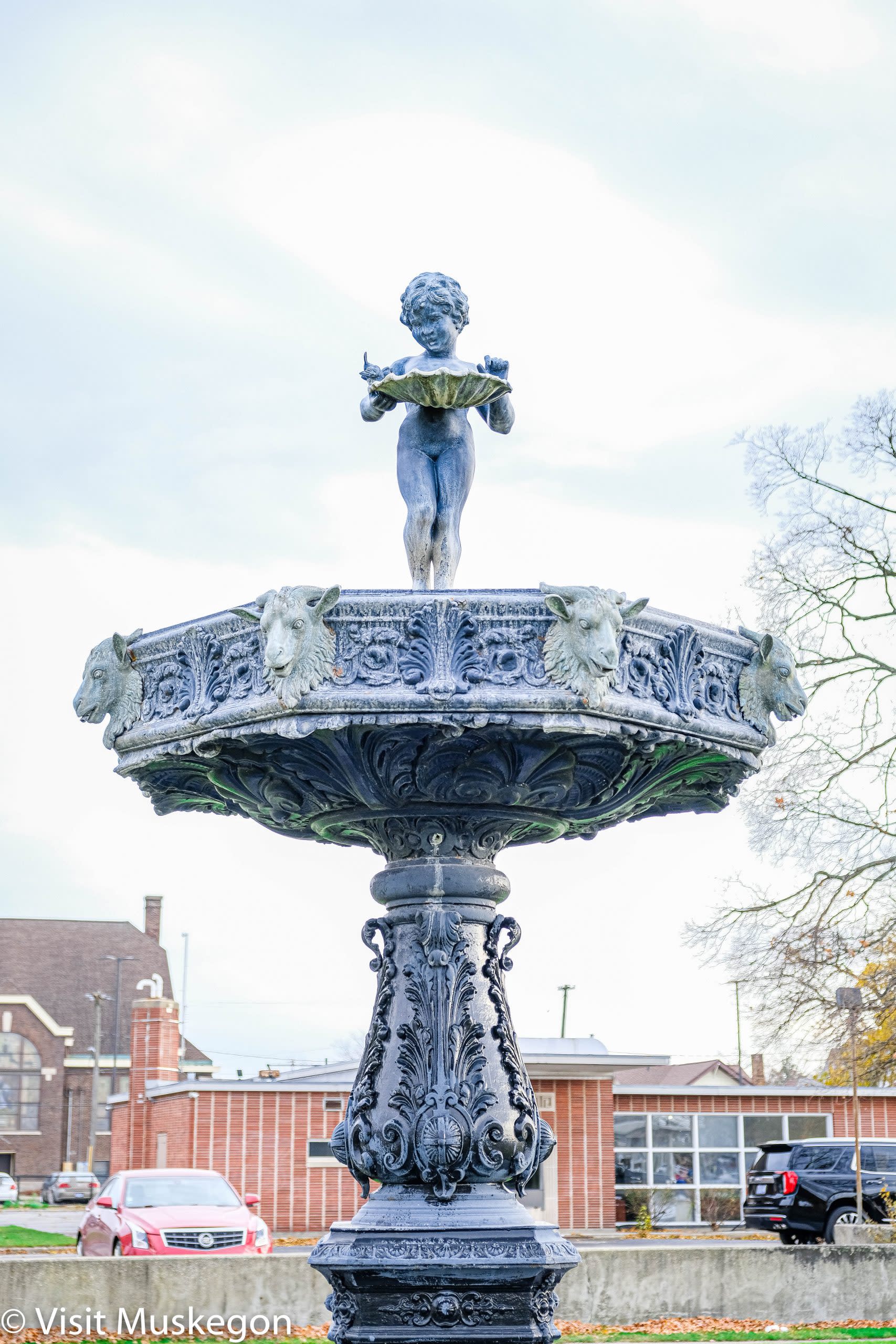 Kearny, nicknamed "The One Armed Devil", was a US Army officer, notable for his leadership in the Mexican–American War and American Civil War. He was killed in action in the 1862 Battle of Chantilly and his body is laid to rest in Arlington Cemetery.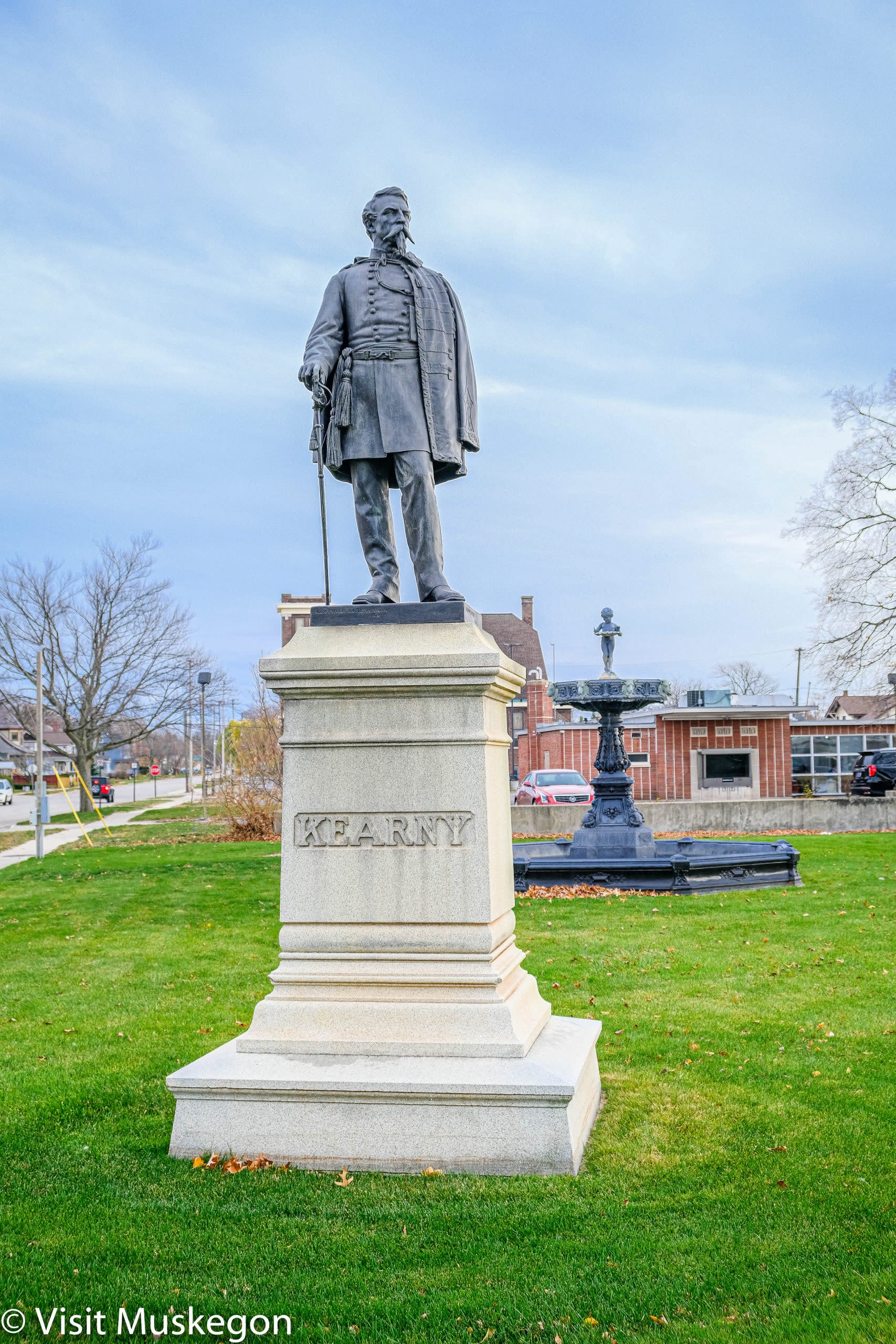 There are four castings of this bronze sculpture by artist Henry Kirke Brown. They are installed at the United States Capitol in Washington DC, Military Park in Newark NJ, Kearny, NJ (a town named after the general) and here in Muskegon at Kearny Park. 
The Muskegon sculpture was gifted to the City of Muskegon and the Phil Kearny Post No. 7, G.A.R. by Charles H. Hackley in 1901. 
The granite pedestal was designed by Joseph Carabelli.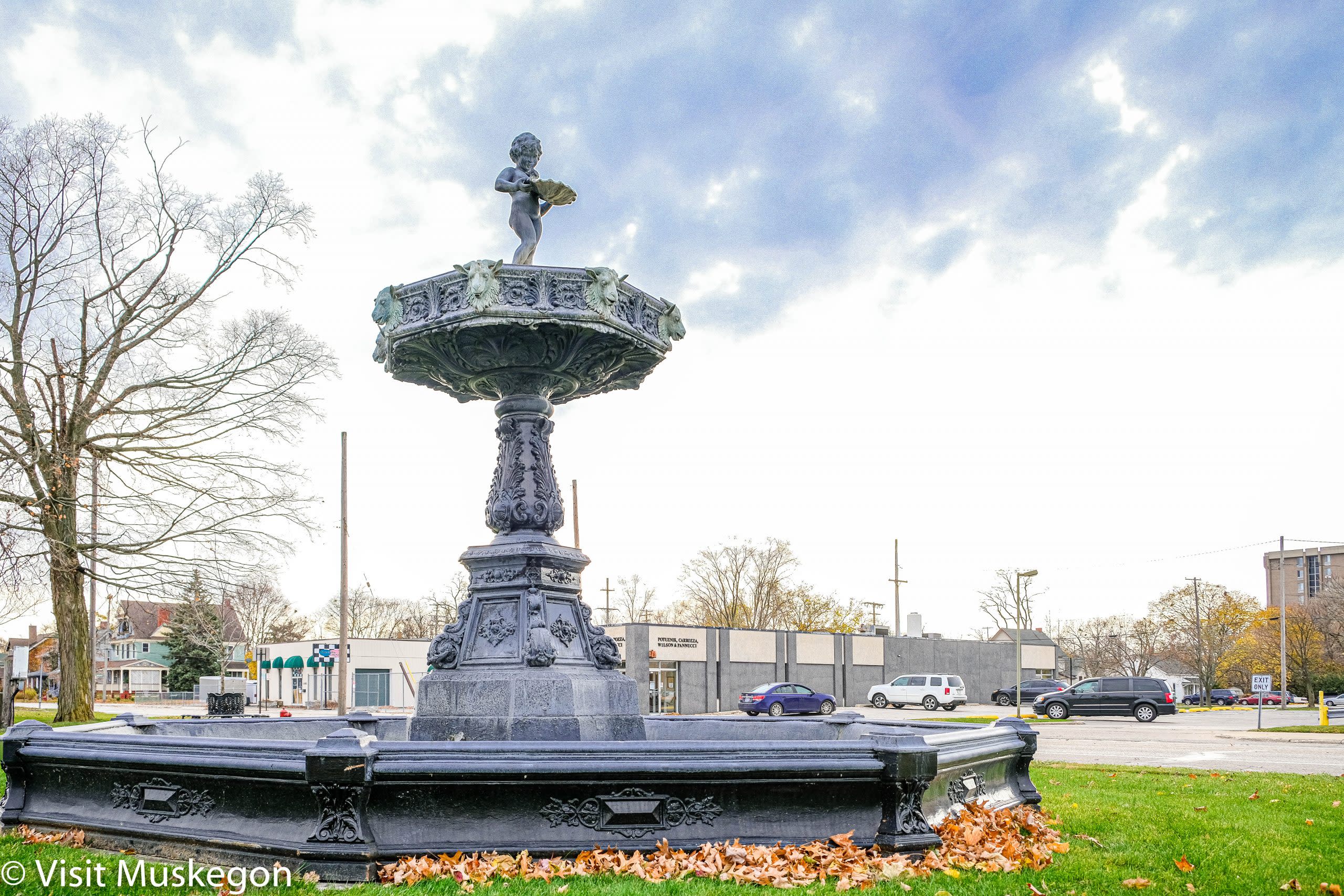 The beautiful Kearny Memorial Park Fountain was dedicated on May 30, 1901. The cast iron and zinc fountain was also in honor of Phil Kearny; and was also a gift from Charles Hackley to the people of Muskegon.  
In recent years, the fountain was completely refurbished by the McKay Lodge Art Conservation Laboratory at the Ohio Conservation Center.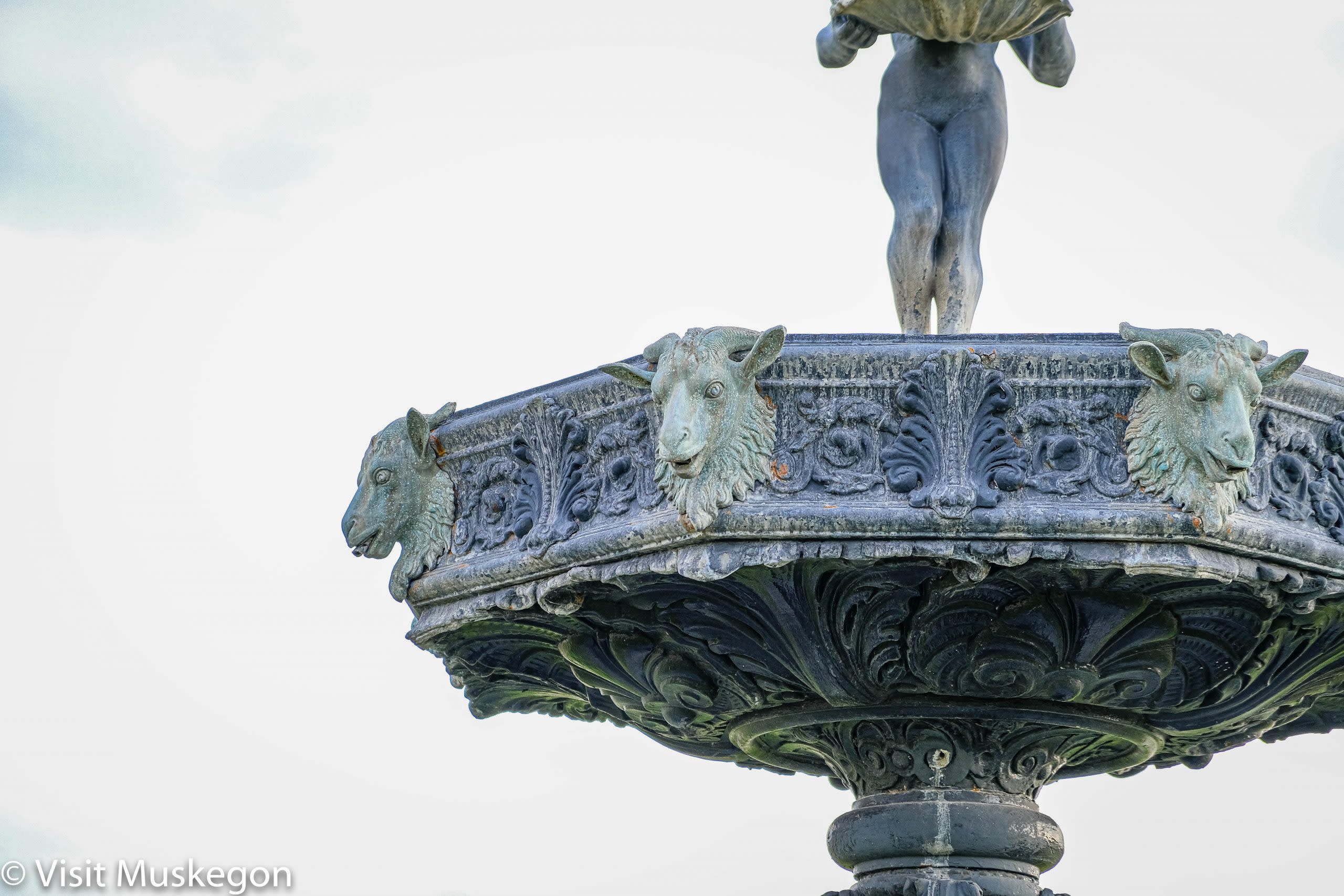 Philip Kearny Jr. (June 1, 1815 – September 1, 1862)