Bring your fur-baby! When you Visit Muskegon, you don't need to leave your loyal companion behind!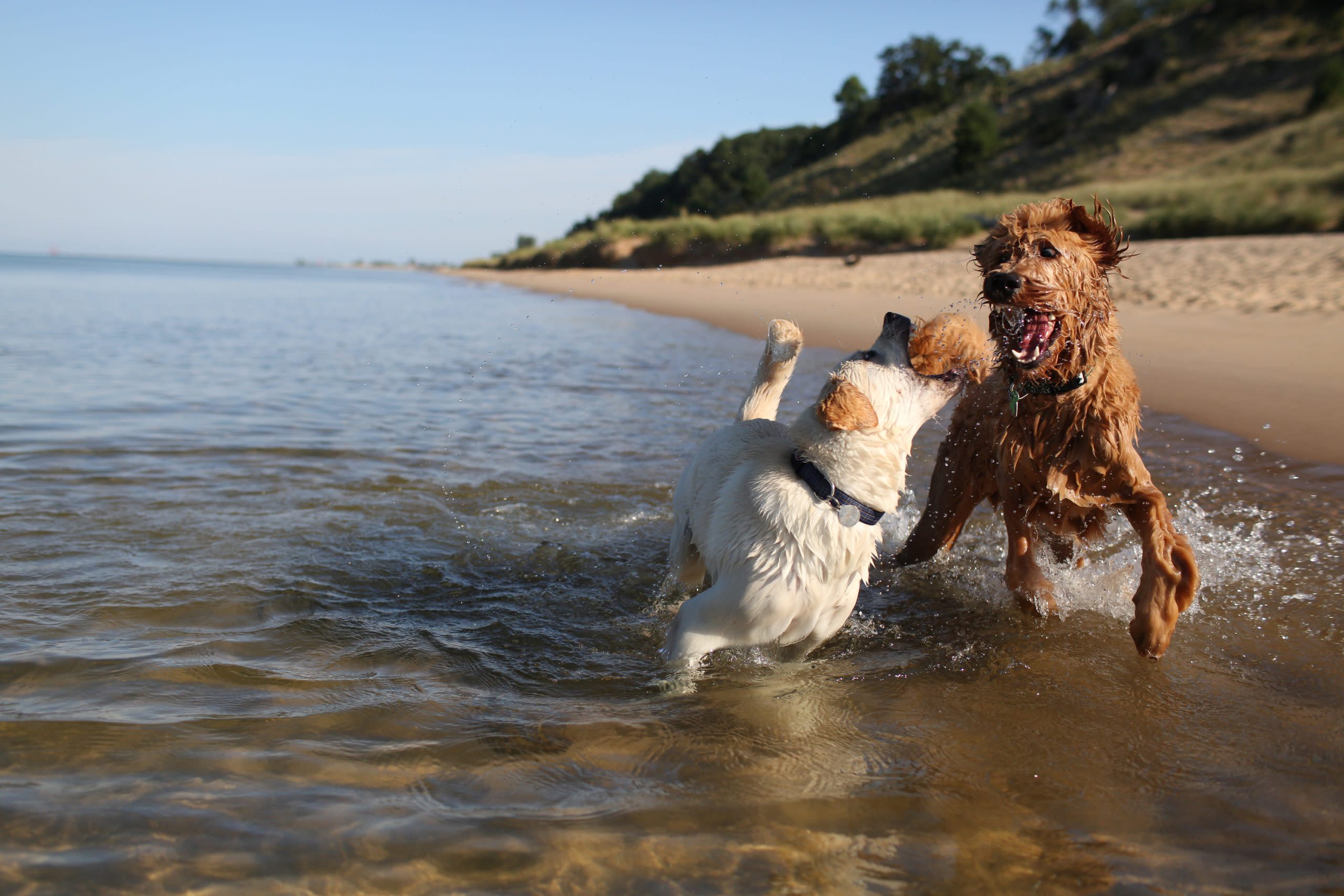 Muskegon County loves pets! With one of Michigan's best dog beaches and a downtown Muskegon dog park, plus and assortment of pet-friendly accommodations - your four-legged friend is sure to have as great-a-time as you!
Let's Got to the Park...or the Beach!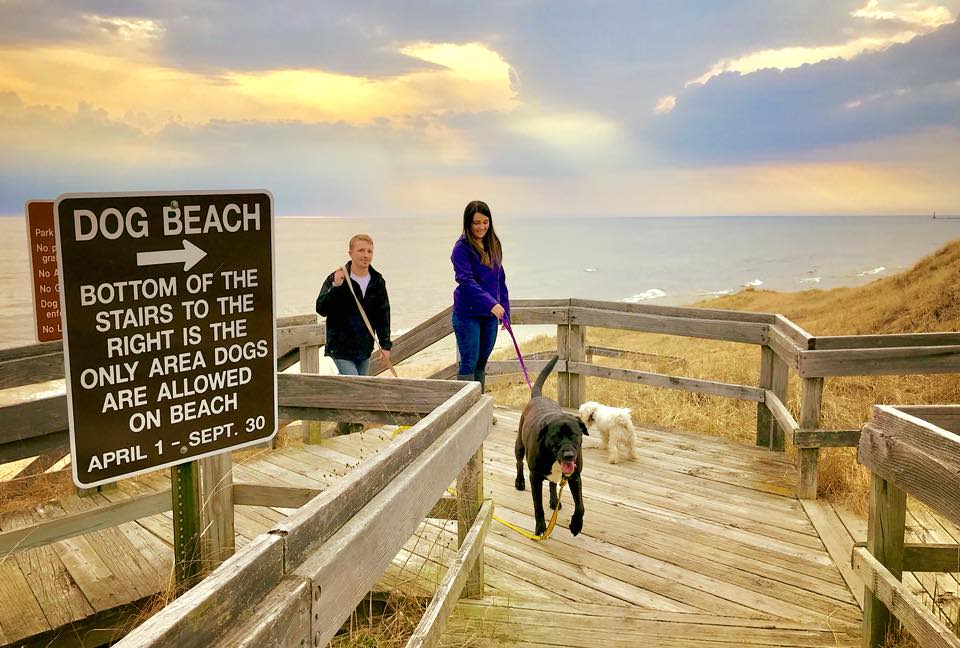 Fetch is better off-leash and on the beach! Dogs are welcome to frolic at Norman F Kruse Park.  Just South of Pere Marquette Beach is one of Michigan's finest, funnest and most famous of Dog Friendly Beaches.  A ramp to the beach and dunes also allows barrier free access. *Note: Kruse Park Dog Beach is currently closed due to erosion (beach area only; not entire park)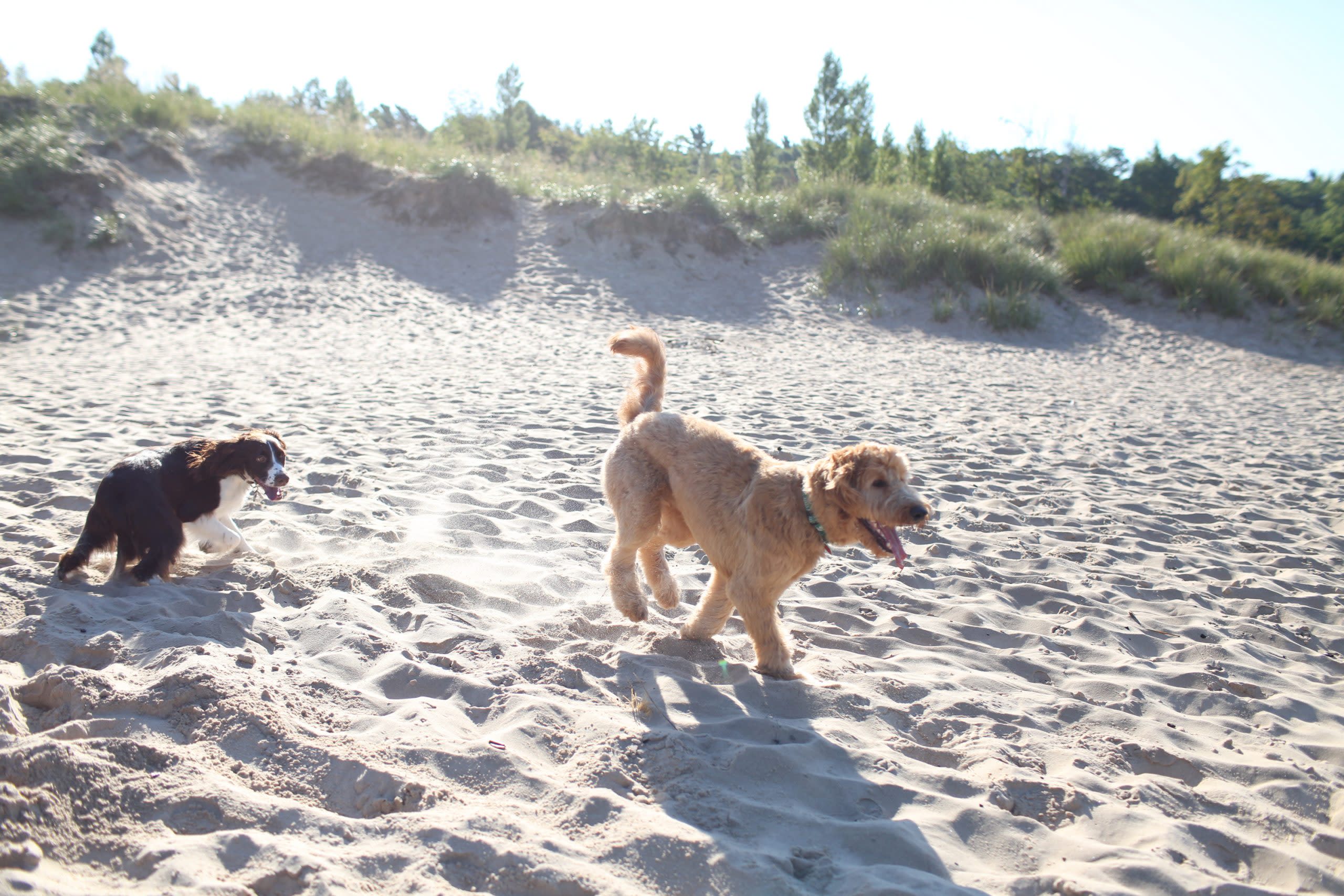 Whiskered companions can play in the grass, have a drink and make new friends at Downtown Muskegon's Petsafe Bark Park. The .07 acre park is completely and safely fenced in. In addition, there are two separated doggie areas; one for larger and one for smaller breeds.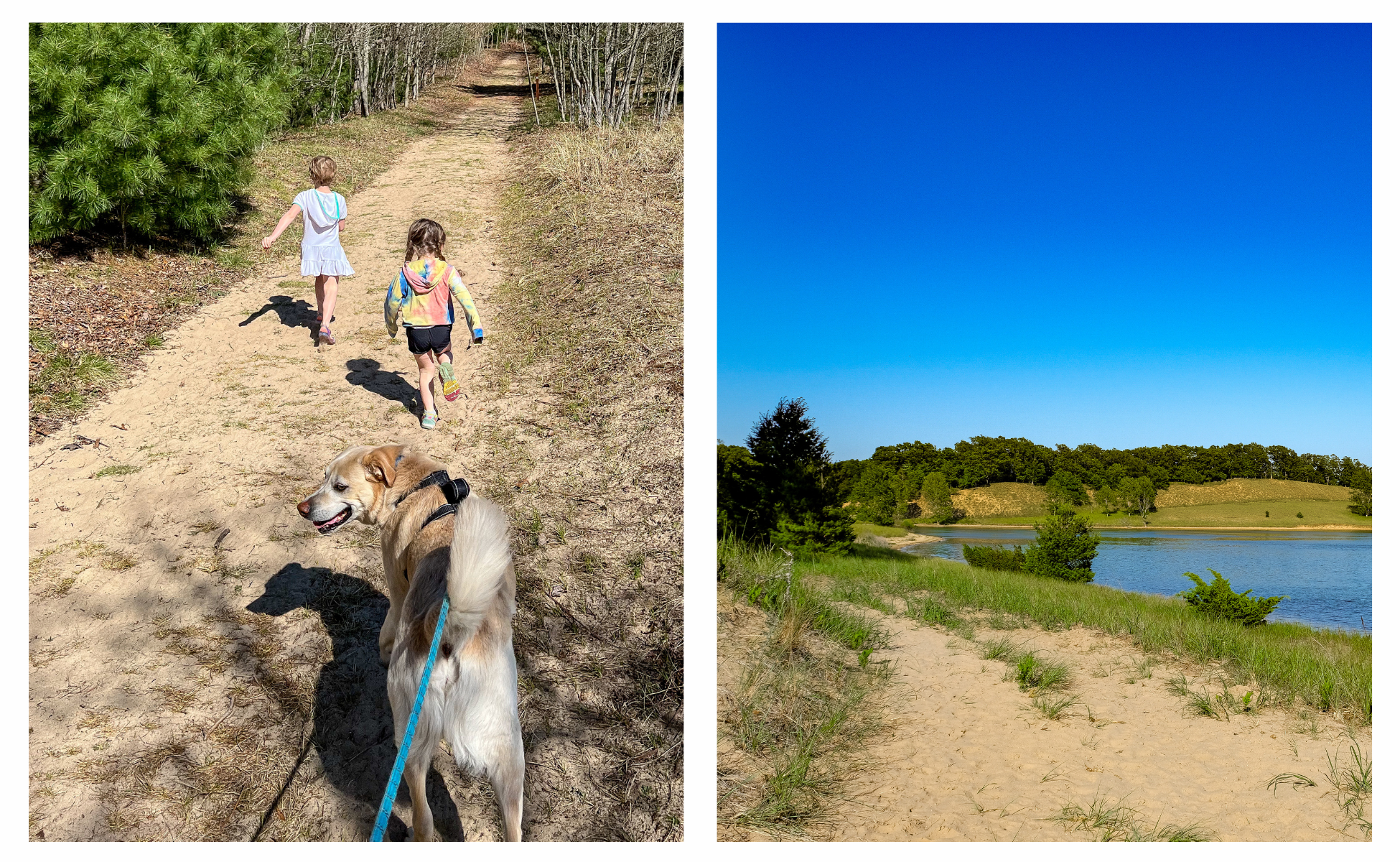 Dune Harbor Park Muskegon County is the newest addition to Pet Friendly Muskegon County Parks. Bring you best-friend along as you explore over 2 miles of trails through forested dunes around an inland lake.
Doggie Day Care
Dog Star Ranch offers Day Passes for their Dog Park and Daycare! This is especially good info if you are planning a summer day at Michigan's Adventure - which is only a mere 2-minute drive away.
Like an Airbnb for Dogs!
Have you heard of your SniffSpot? It's like an Airbnb play area for dogs - and very convenient for travelers! Check out "Happy Tails and Trails" in Muskegon County.
Grab a Bite with Your Barker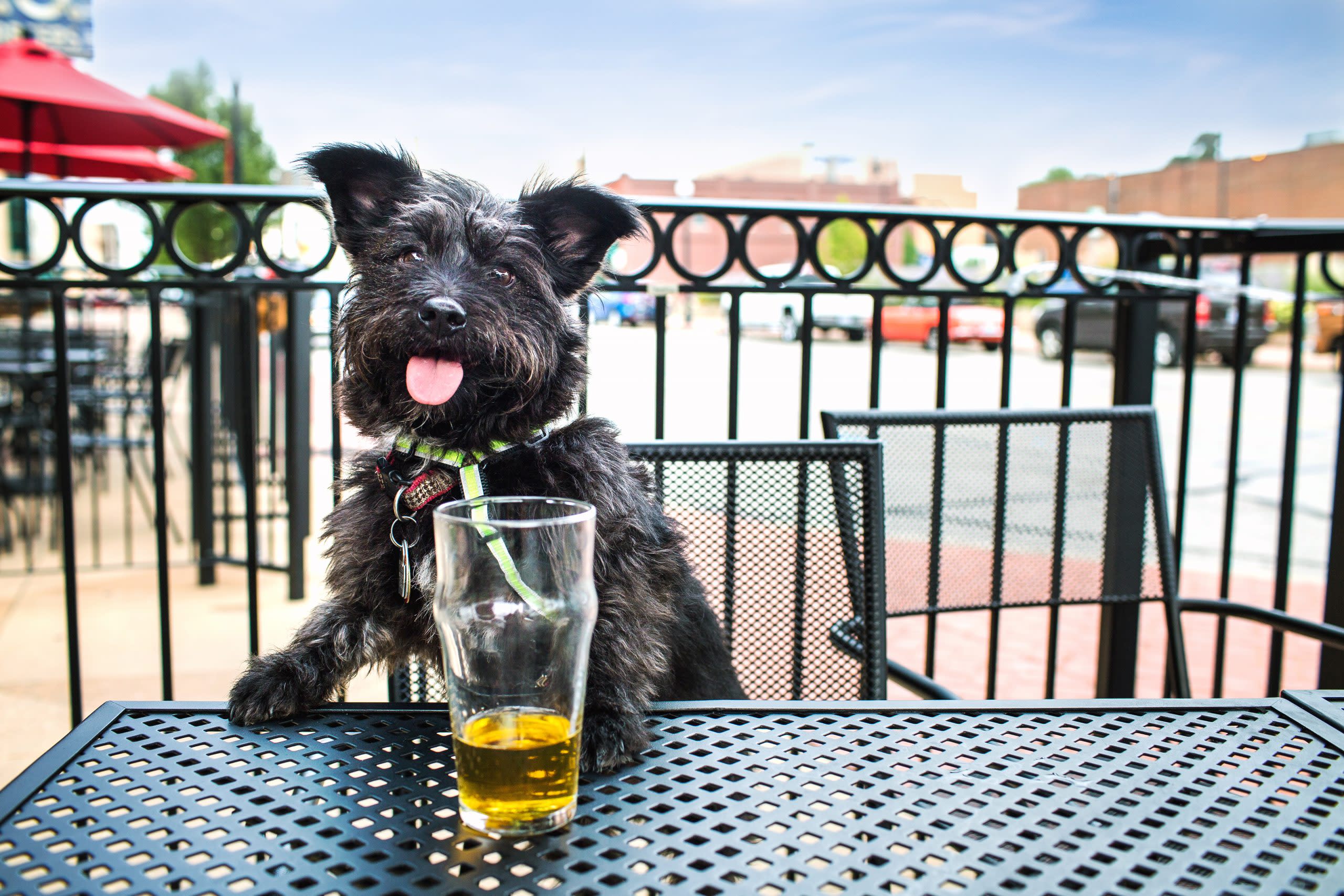 Bring your furry friend to the dinner party. Muskegon County has an abundance of restaurants and breweries that allow dogs on their patios (and some of our patios are made of beach sand!). You can even find a water spigot specially for the pooches at Brewer's Lounge at Pigeon Hill and North Grove Brewers! Find them all (along with pet friendly lodgings) HERE.
Best in Show (Or, State)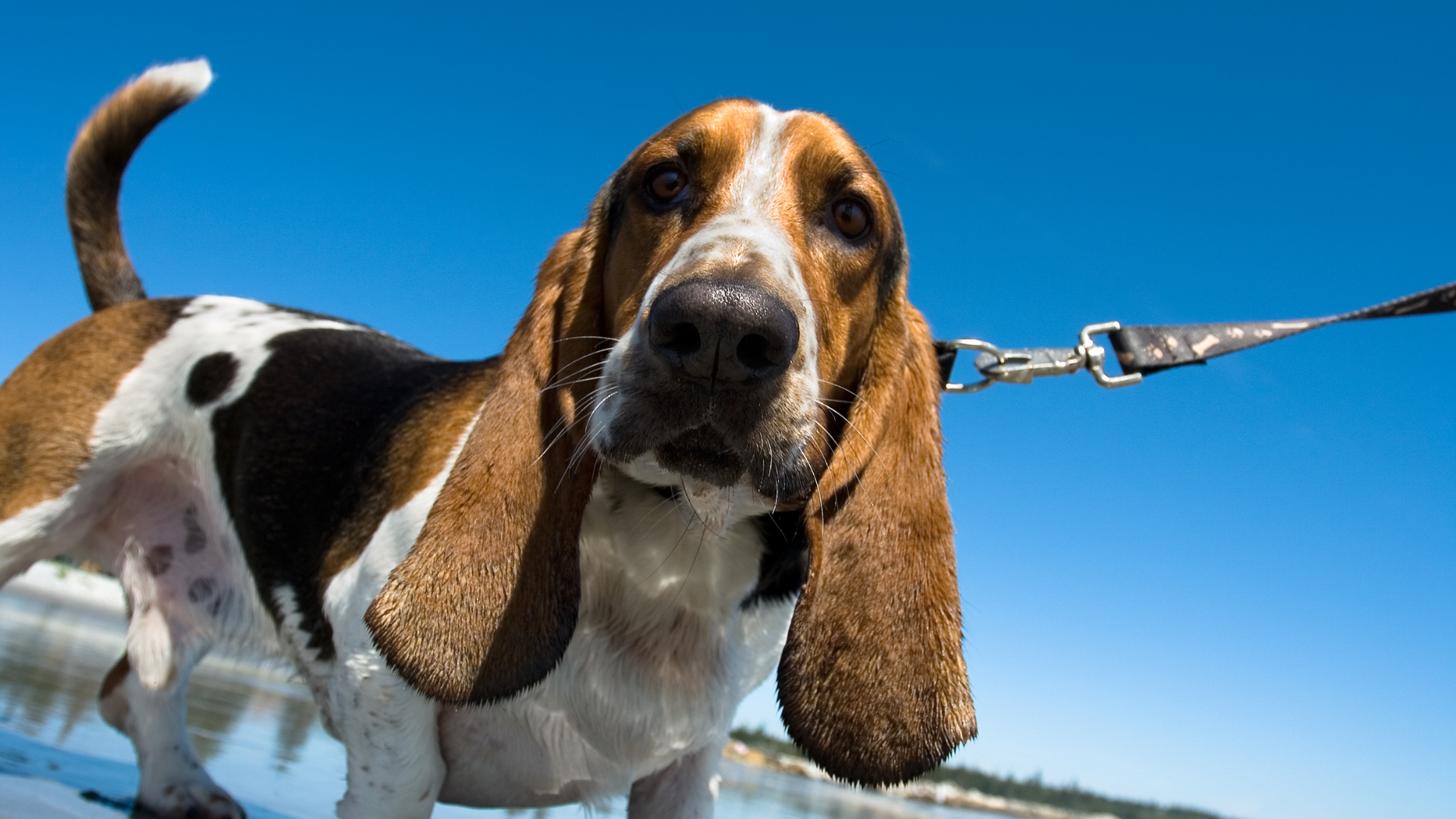 Livability Magazine named Muskegon as "Michigan's The Best City to Visit with Your Dog" in their March, 2022 issue.