Guest blog from Pickleheads
Pickleball, the paddle sport sweeping the nation, has found a fervent following in Muskegon. The sport – an enthralling blend of tennis, badminton, and ping-pong – offers easy-to-learn rules and a welcoming atmosphere, making it a community favorite.

If you're seeking fun, fitness, and friendship, Muskegon's pickleball community is ready to welcome you. Read on to find out why pickleball has spiked in popularity and discover the best local spots for games.

What Is Pickleball?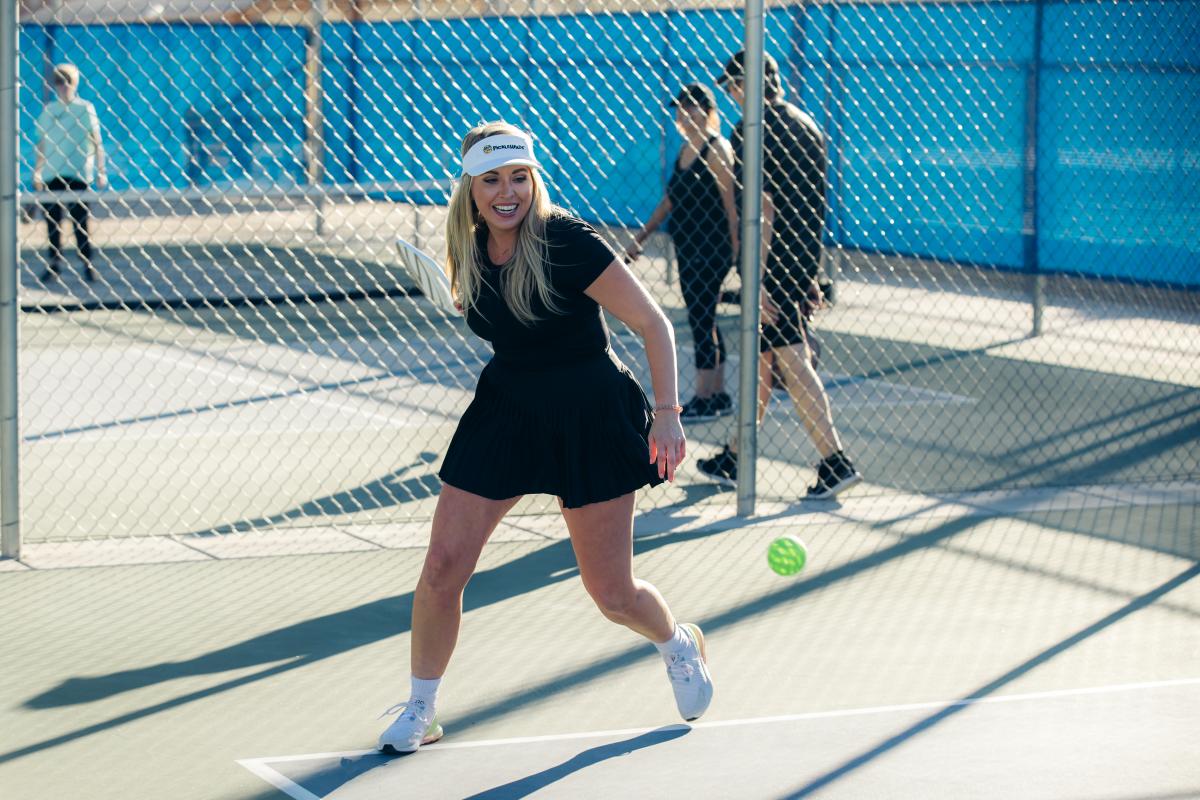 Pickleball is a fun, dynamic paddle sport that fuses together elements of rival racket sports such as badminton and tennis. 
Games are played on a playing surface about one-third the size of a tennis court, during which players hit a small, perforated plastic ball back and forth with large paddles.

Playing pickleball offers numerous health benefits. Not only can it boost cardiovascular health and flexibility, but it can also improve reflexes, balance, and hand-eye coordination.

Straightforward, easy-to-grasp rules mean anyone can learn how to play pickleball, which goes some way to explaining why 36.5 million pickleball players across the US embraced the thrilling sport in 2022.

Where to Play Pickleball in Muskegon County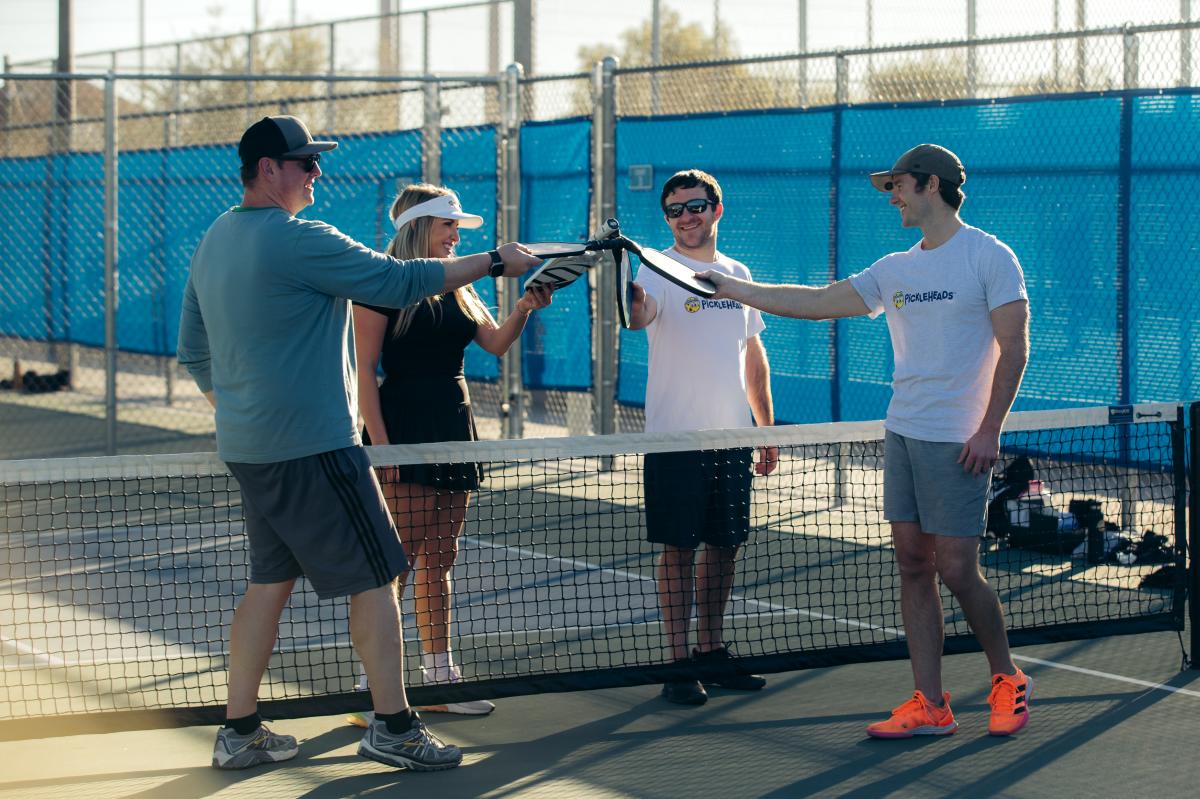 In Muskegon, pickleball enthusiasts are spoiled for choice when it comes to finding a place to play. If you're looking for pickleball courts in Muskegon, here's a glimpse at some of the standout locations:

Beachwood Park

Offering free play on four dedicated outdoor courts with permanent lines and nets, Beachwood Park is a favorite among locals. This public space is a great option for casual games with friends or practicing your skills on a sunny afternoon.

Lakeshore Sports Centre

For those who prefer an indoor setting, Lakeshore Sports Centre has four wheelchair-accessible concrete courts with permanent lines and portable nets. A one-time fee for play grants access to numerous amenities, including lights, restrooms, water, and food options.

McGraft Park

McGraft Park has four outdoor courts which are free to use. The lines are overlaid on tennis courts, however, so the nets are a little taller than the ones used in standard pickleball games.

Roosevelt Park

Like McGraft Park, Roosevelt Park also offers free play on four outdoor tennis courts overlaid with pickleball lines. The courts are wheelchair accessible. 
Restrooms are nearby, which makes for a comfortable playing experience.

Wesley Avenue Park
If you prefer a quieter setting, Wesley Avenue Park is your spot. It's home to a single outdoor court with permanent lines. The court is free, but you'll have to bring your own net.

These are just a few locations to play pickleball in the area. Always be on the lookout for new court openings and remember to keep your eyes peeled for ones with added perks like food and drink options.

Final Thoughts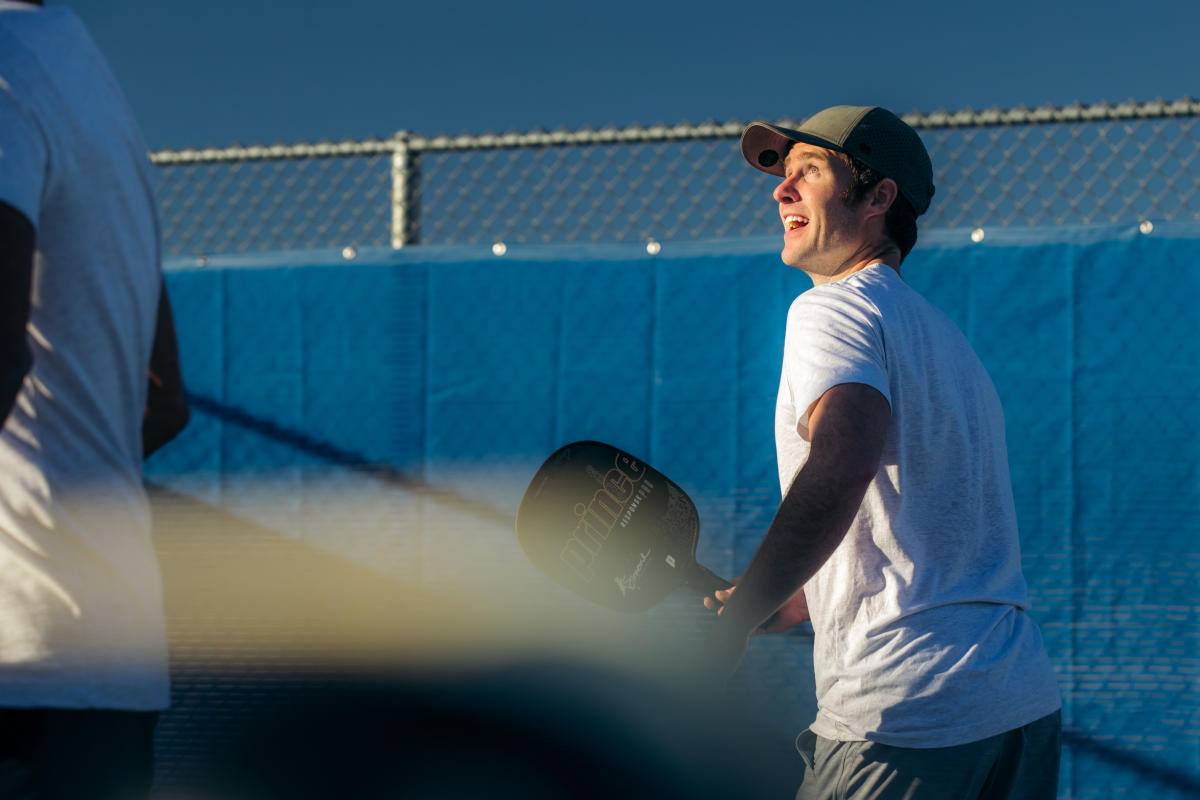 Muskegon is rapidly becoming a hotspot for pickleball, offering a diverse range of venues to suit all preferences. So, why wait? Join the booming trend and discover why pickleball has been America's fastest-growing sport for the past three years. Get out there and play!