Tucked inside Hidden Cove Park is the Vietnam War Memorial "Final Approach".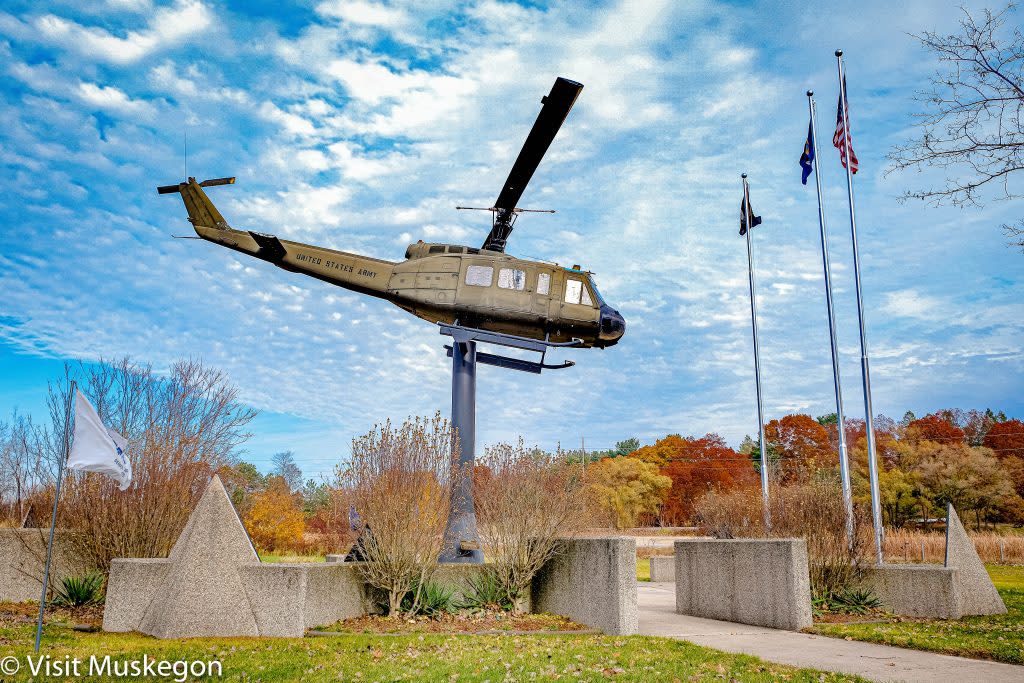 Rising above the park, surrounded by flags, benches and plaques is a UH-1D helicopter; a combat veteran of of the Vietnam War.
Tail number 958, her slogan was "God's Little Helper". The aircraft served from 1968-1970, assigned to the 173rd Airborne Brigade. Casper the Friendly Ghost was painted on her nose to indicate she flew with the Casper Aviation Platoon.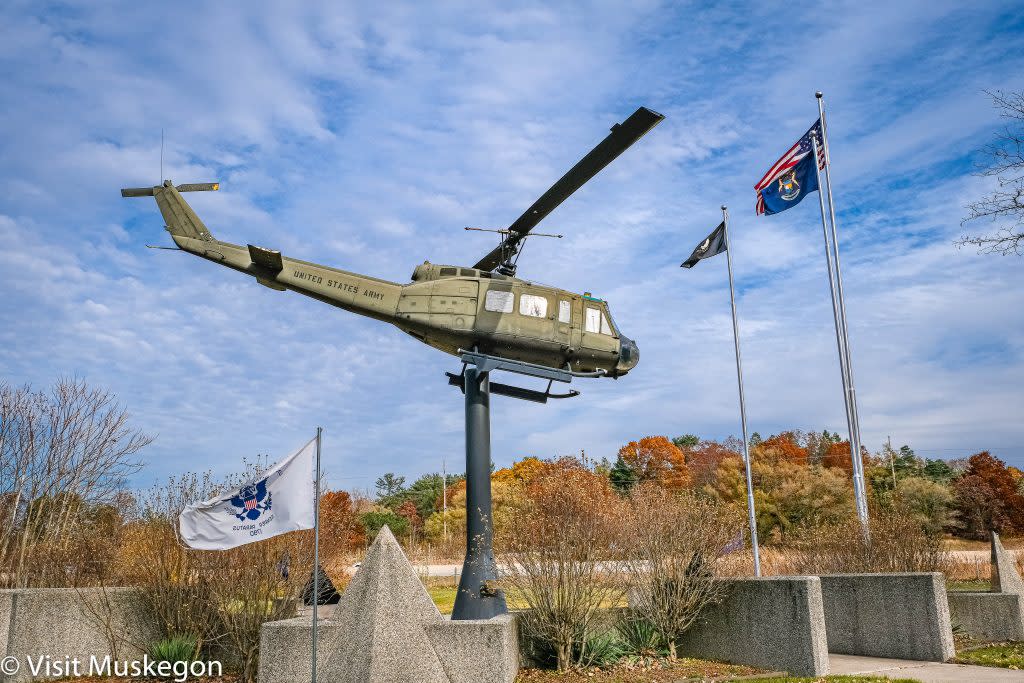 Muskegon-based Chapter 31 of the Vietnam Veterans of America helped place the chopper in the Vietnam War memorial, dedicated in Fall of 1997.
Prior to the dedication, in 1996, veteran Don Sholett of Sackets Harbor, NY visited Muskegon and the newly donated Huey (then located at the
Muskegon County Airport
). Sholett was a crewmember who served on the helicopter, and originally painted the name and figure of Casper the Friendly Ghost on the bird's nose. During his visit, Don repainted her name and image of the friendly ghost on the nose of the Huey.
In 2009 a 24 x 32 foot pavilion was constructed at the park, again by Members of the Muskegon Area Chapter 31 of the Vietnam Veterans of America and volunteers from local unions.
Address: 3941 Grand Haven Rd, Norton Shores, MI 49441