Guest Blog from Taste of Muskegon
Summers in Muskegon are busy with festivals and celebrations almost every week.
To foodies, we know that means those two magical words: FOOD TRUCKS!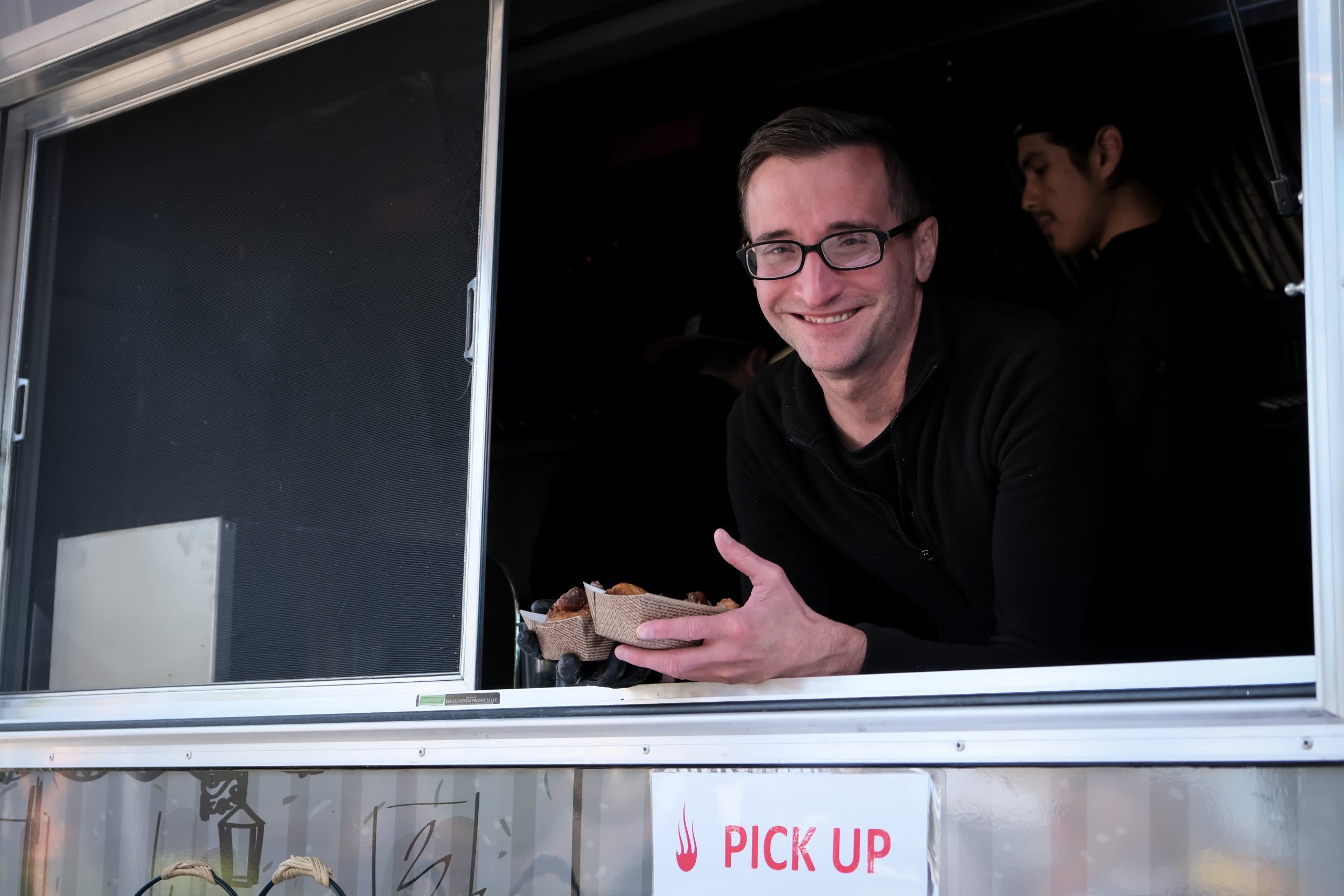 As a burgeoning culinary hot spot, we have incredible food trucks. We're not talking just elephant ears and deep-fried Oreos (though they are usually there, too). We are talking straight-up gastronomic excellence on wheels.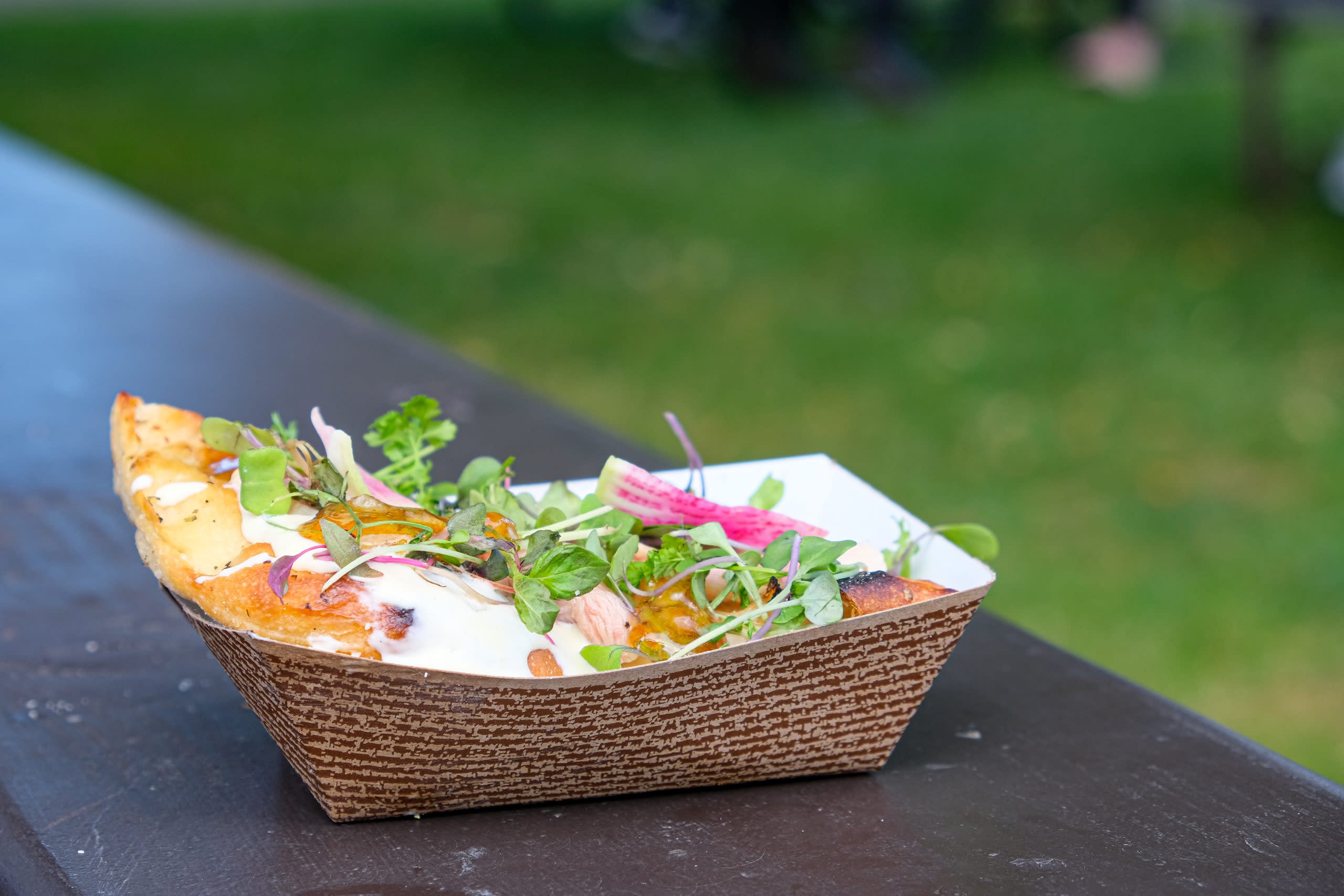 Almost any Muskegon event will include some of our great local trucks. You'll find them at Muskegon Farmer's Market on Saturdays. Festivals like Lakeshore Art Festival, Rebel Road and Muskegon Bike Time. Parties in the Park on Friday nights, and monthly City of Muskegon Food Truck Rallies. 
Norton Shores even has Plane Watch Food Park, where you can munch with a view of the aircraft coming and going at the Muskegon County Airport.
Wondering which trucks to keep an eye out for? Let's start with some of the newly crowned Taste of Muskegon award winners. People's Choice award went to Hamburger Mikey. One of many awards for them! You'll definitely want to try the Burger of the Month and don't miss the french fries with Mikey's Sauce.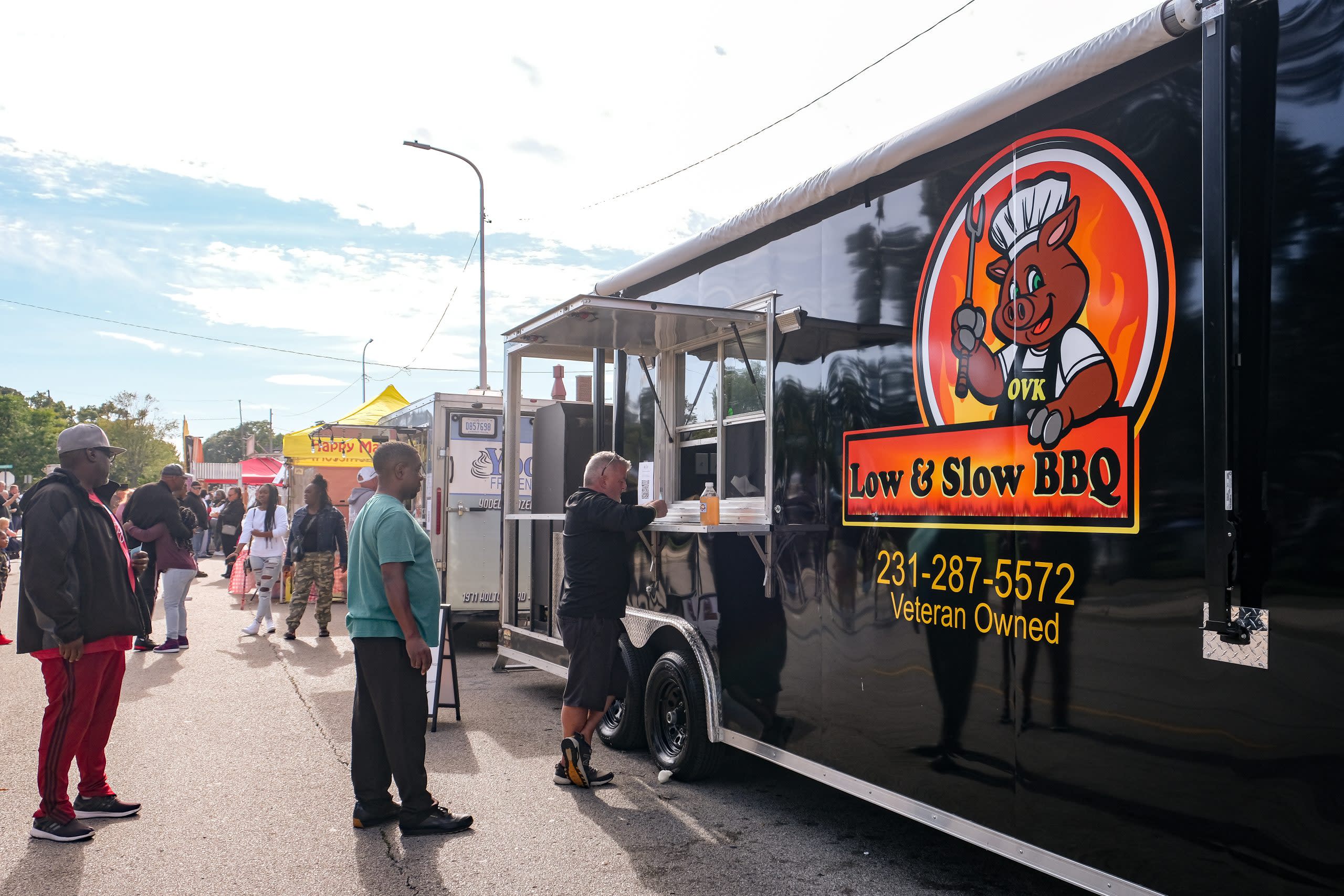 You'll find all kinds of cuisine in the food trucks. From BBQ sauce you'll want to drink by the bucket (from OVK BBQ), to the best sandwich you've ever had from Fatty Lumpkins Sandwich Shack.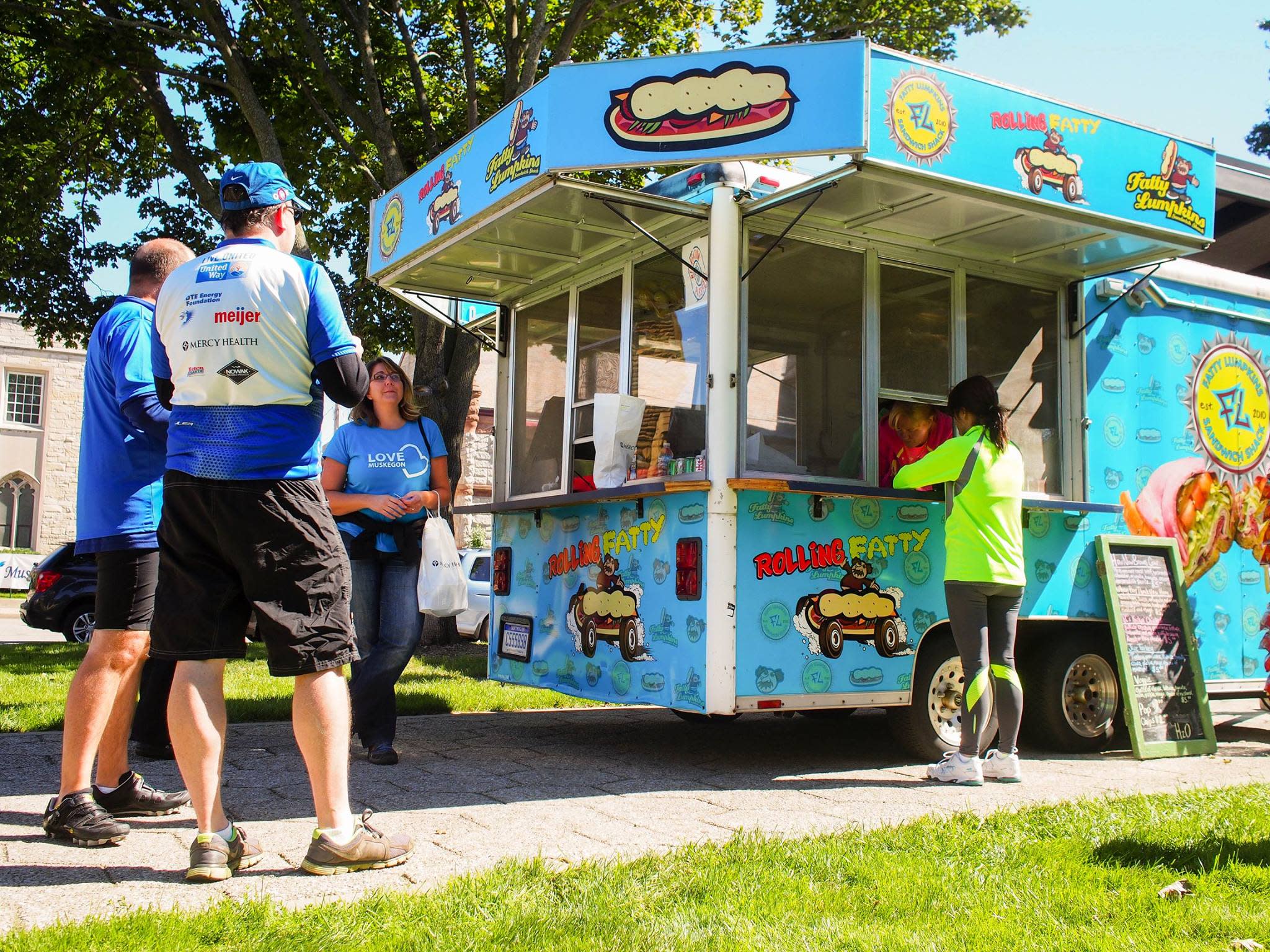 A must-try truck is Abeshi Ghanaian Cusine, often referred to as the Fyah Truck, for an explosion of flavors.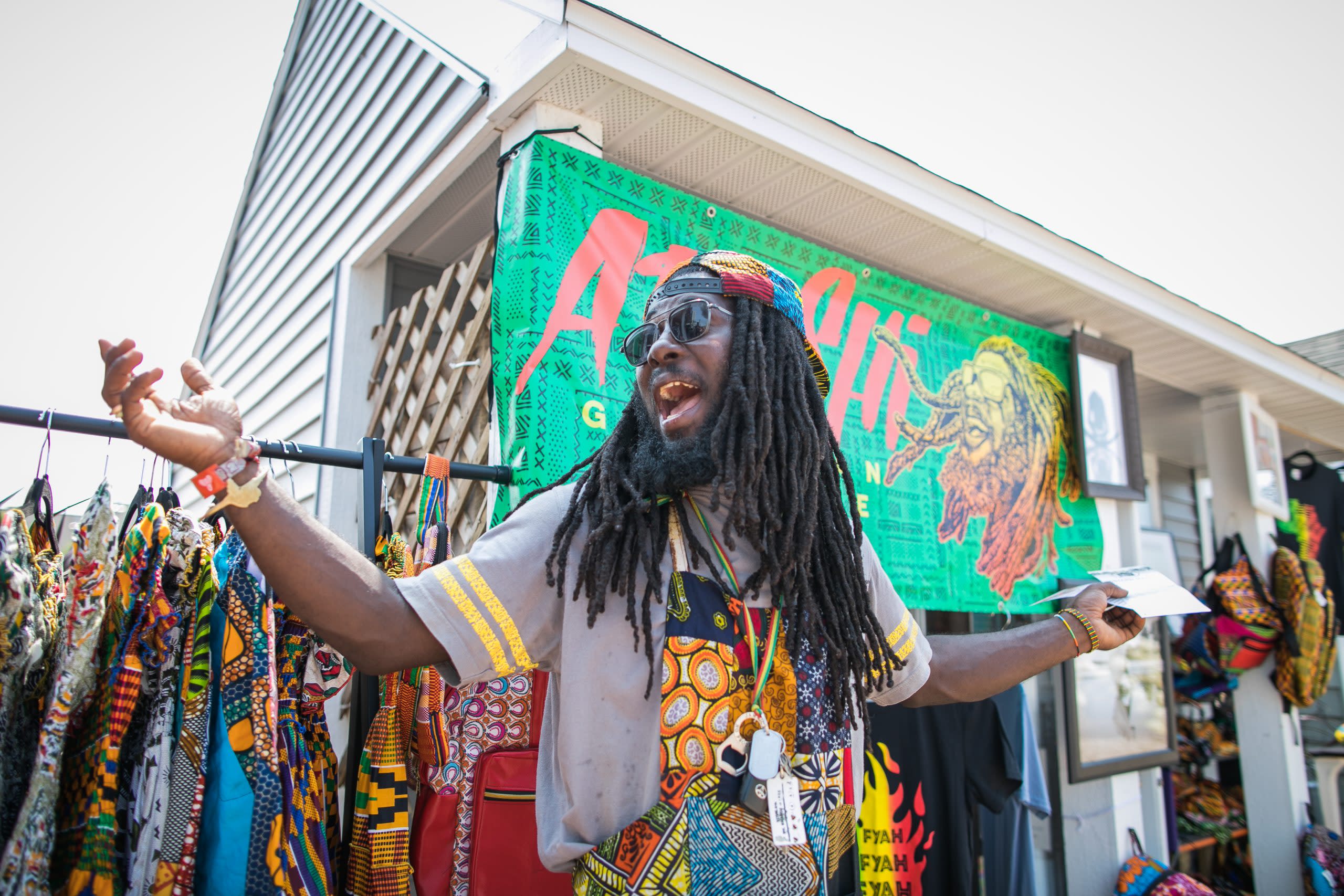 Photo: Adam Alexander Photography
Summer isn't only served up truck-style in Muskegon. We also have portable cuisine that makes its way into our sunny days with a tent. Rolling Stone Woodfire Pizza is not your average pizza. These guys have competed with international greats when it comes to baking a pie. The menu rotates but never disappoints. A favorite here is cus n' gravy which is basically breakfast on a crust.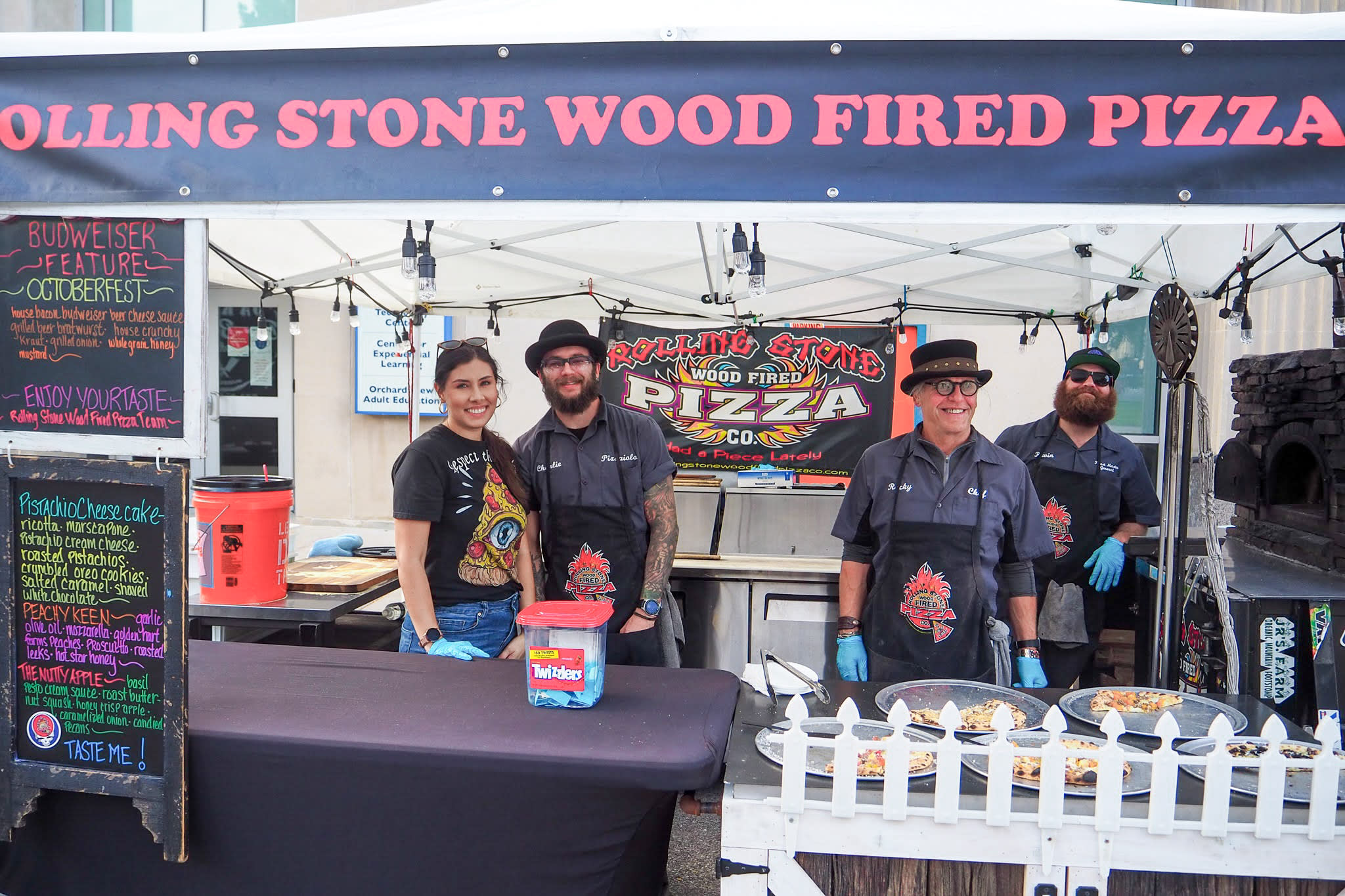 Sutton's Concessions is another popular summer stand. The sirloin tips plate is one to rave about.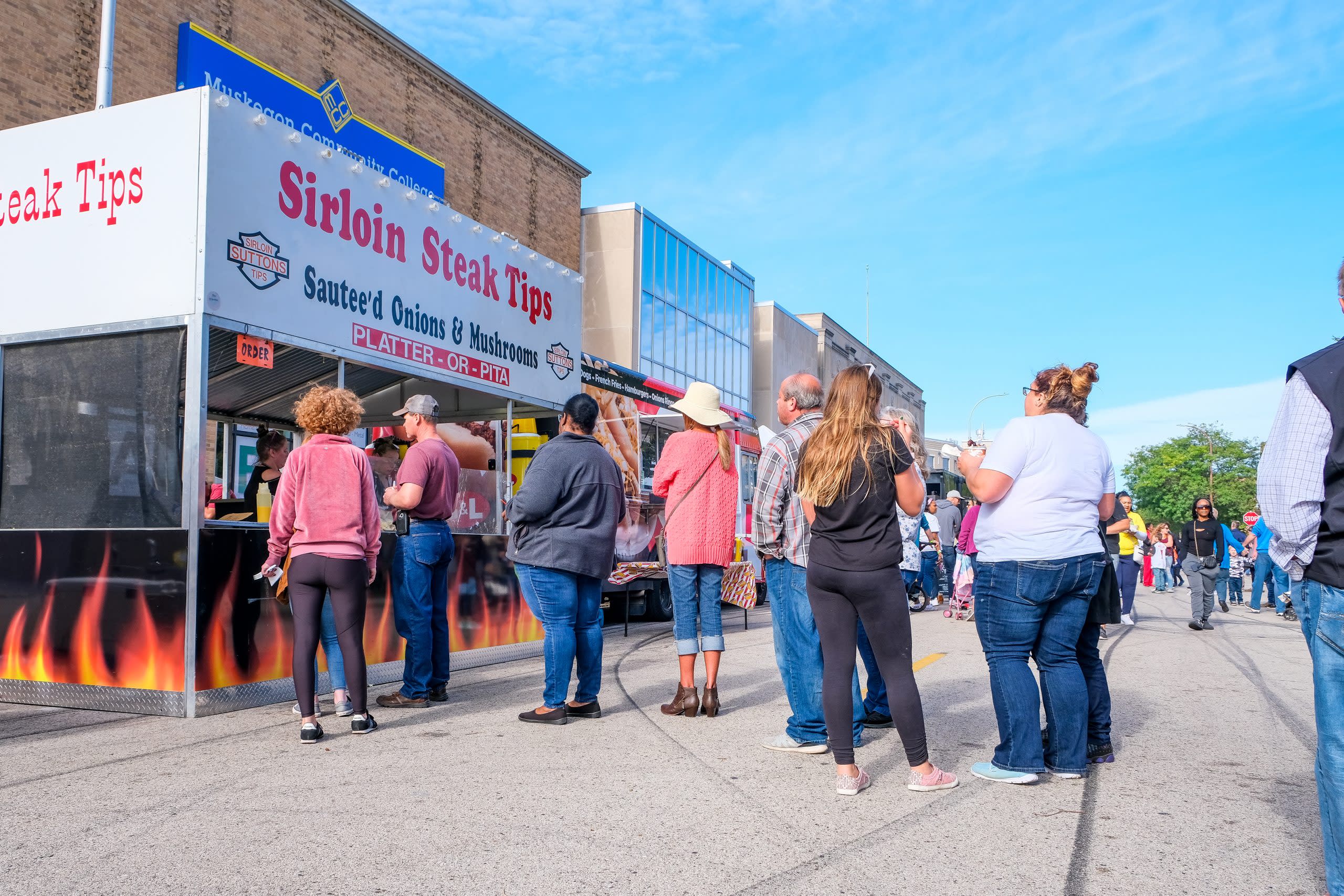 A welcome sign of warmer days is the opening of Western Market. The block full of incubator businesses in chalets offers many delectable options. It's anchored by Melt Gourmet Sandwiches with kicked-up grilled cheese on one end and Hey Sugar Cotton Candy Co. on the other.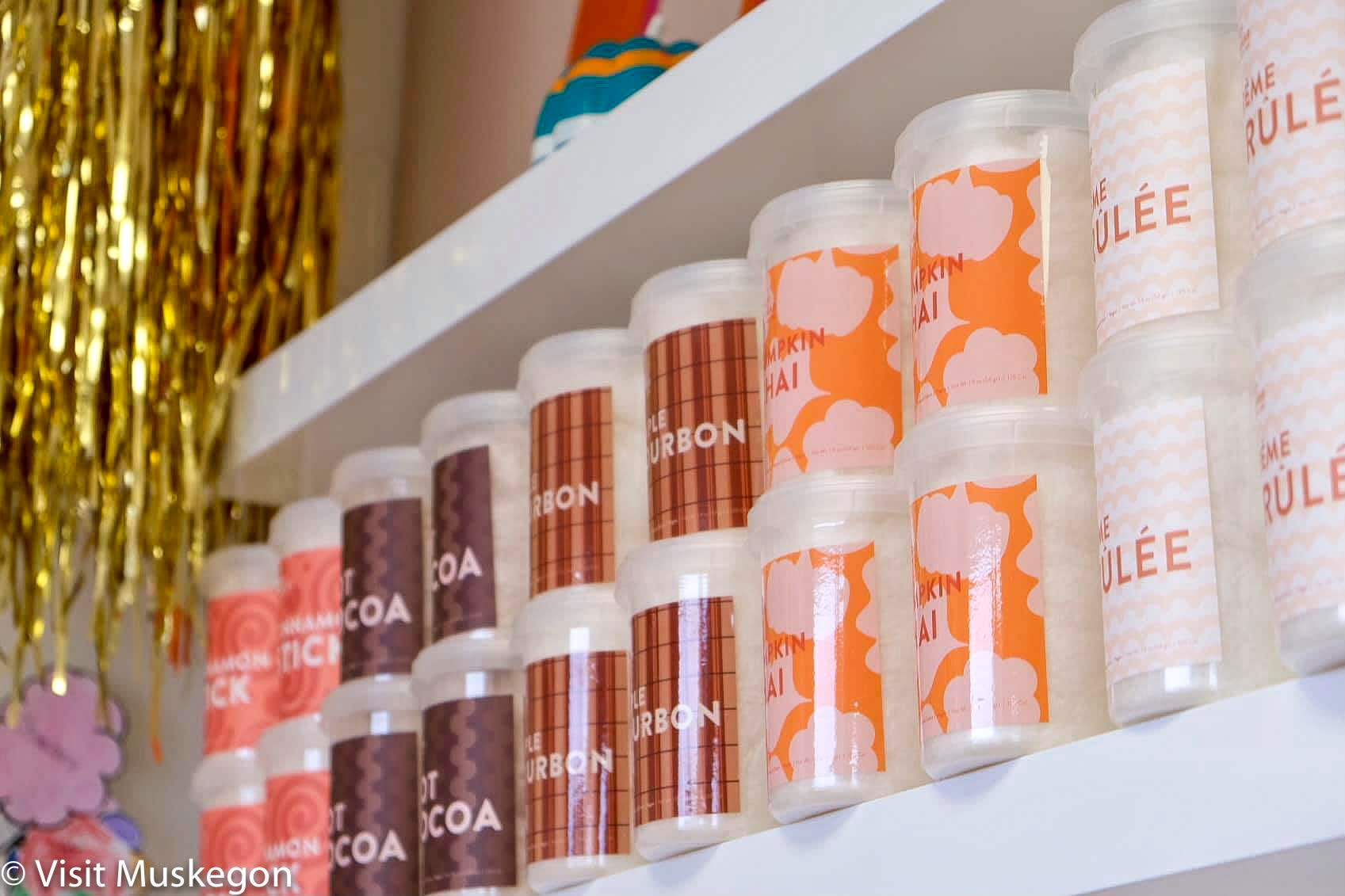 Both are childhood favorites that are taken to the next level. In between, you'll find soul food straight from Atlanta at She's Divine Cuisine, artisan baked goods at Blue Pineapple Cafe and gluten-free goodies at NOVA Super.Natural.Bakery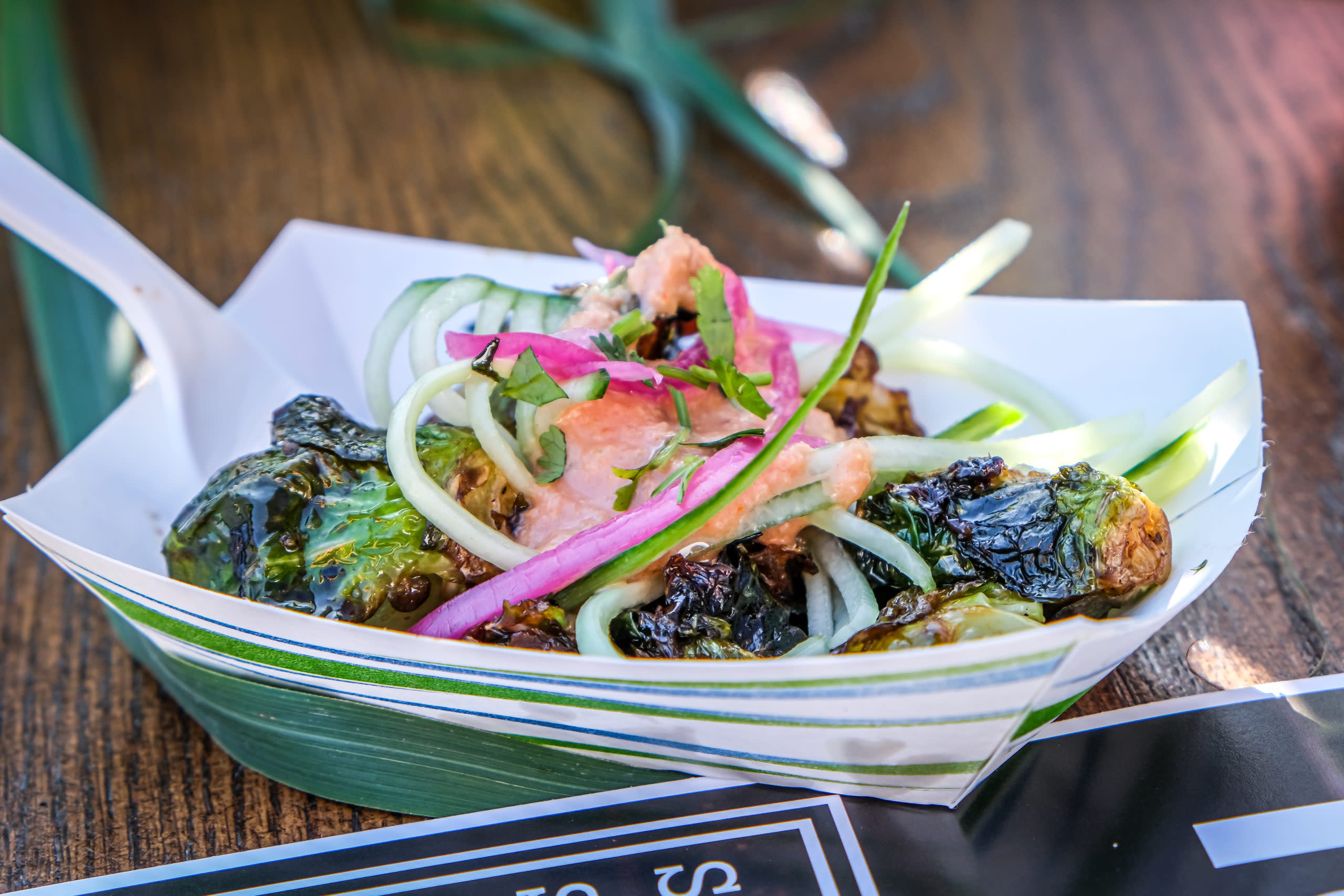 The culinary scene in Muskegon is truly as hot as our sandy beaches on a sunny day. And summer brings out an extra layer of flavor.