While the month of February may be the shortest month on our calendar, it is packed full of holidays, famous birthdays and commemorations. Among these celebrations is Black History Month.
It began in 1926 as "Negro History Week". Fifty years later, in 1976, the seven-day celebration would become Black History Month.
The first weeklong event, falling between the birthdays of Frederick Douglass and Abraham Lincoln, was pioneered by "Father of Black History" Carter G. Woodson. Carter was an African American writer and historian. He was also one of the first scholars to study African-American history and founded the Association for the Study of African American Life and History.
Muskegon County takes full advantage of the month-long celebration, hosting many events recognizing and paying tribute to the contributions, struggles and history of Black Americans. Here you can celebrate through art, culture, museums and lectures
Learn About "The Real McCoy" and History of Black Owned Businesses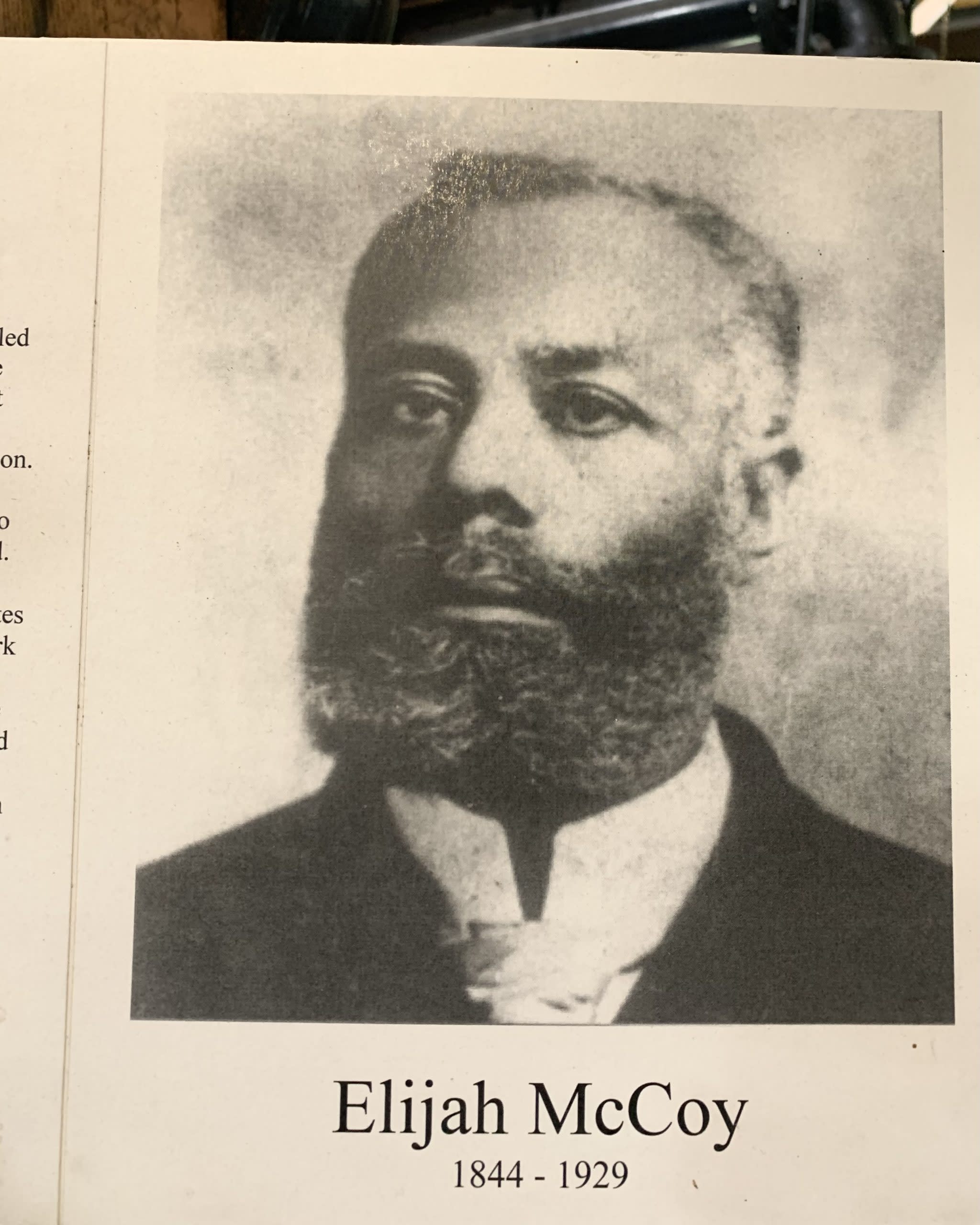 Muskegon Heritage Museum of Business & Industry is home to an 1890 circa Corliss Valve Steam Engine. Industrial revolution steam engines relied heavily on the automatic engine lubricator invented by Elijah McCoy, whose photo and history are placed in honor near the six-ton, full sized, working machinery (which is a marvel to behold!).
Travel to the third floor for a photo display narrating a decade of Muskegon County's black owned businesses.
* Muskegon Heritage Museum is open May – October
Visit the "Black Leadership" Mural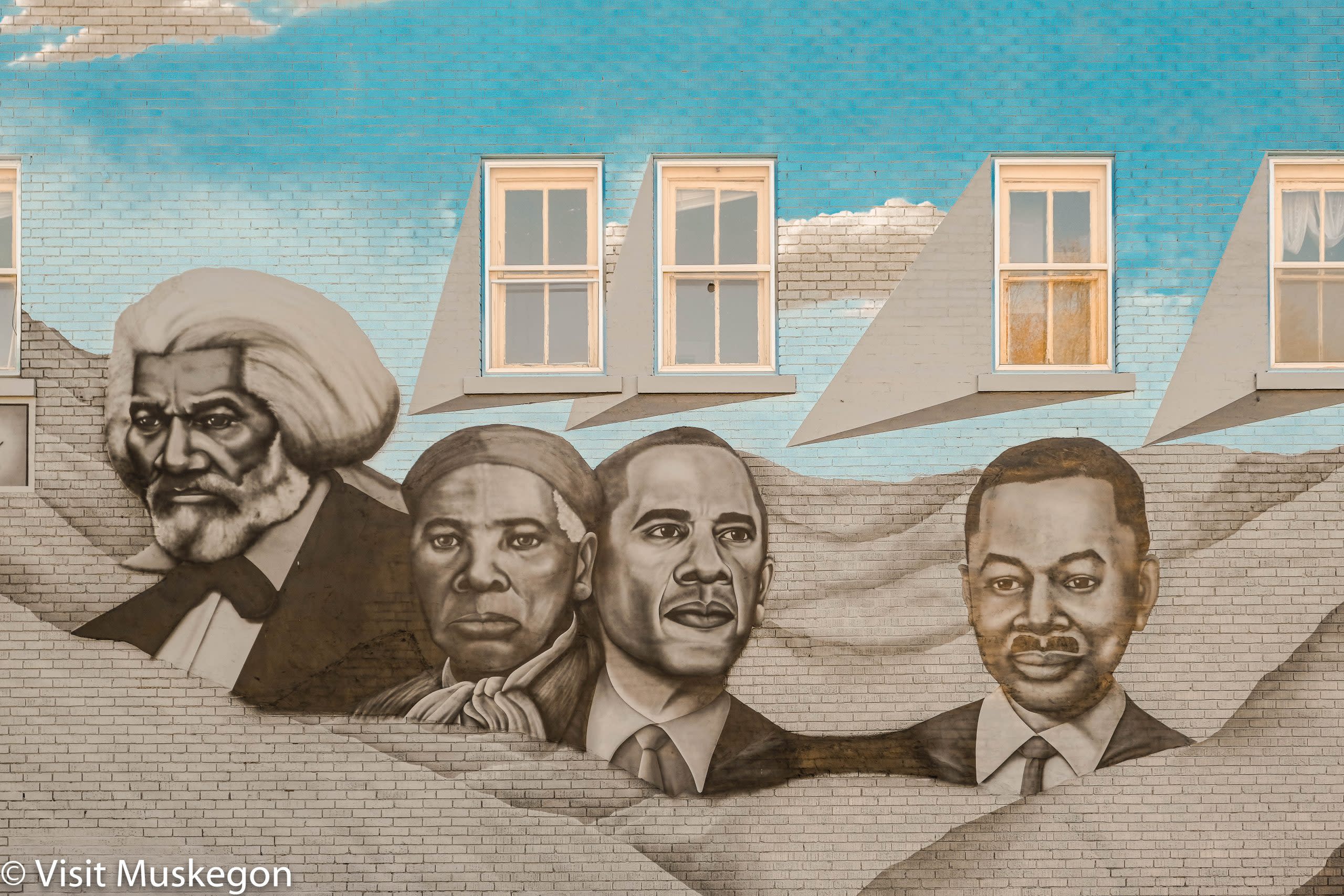 This mural by artist Elloy Villarreal honors figures of black leadership chosen by city youth members of the Youth Empowerment Project (YEP!). Featured are Frederick Douglass, Harriet Tubman, Barack Obama and local leader Charles Waugh. Waugh, who passed away in 2005, was an attorney, Muskegon Heights school board member, president of the NAACP and the only Muskegon member elected as grand master for the Michigan Masonic Chapter.
Location: Corner of Mason and Fifth St. in the Nelson Neighborhood
Visit the "What Defines Muskegon" Mural
"What Defines Muskegon" is a 65' x 12' mural is painted in oils on aluminum composite panels. The creator is award-winning artist Dr. Hubert Massey of Detroit, Michigan.
Location: Trinity Health Arena in Downtown Muskegon
Visit the James Jackson Museum of African American History
If you have not yet discovered this gem of a museum, Black History Month makes the perfect time to explore The James Jackson Museum of African American History.
The museum was named for, and cofounded by, Dr. James Jackson. Jackson was an ardent champion of civil rights who passed in 2018. Visitors can learn about contributions made to the growth of America by African-Americans. The collection brings the past to life as it takes viewers through the African diaspora. Visitors will develop a greater appreciation of African American history and culture.
*Tours by appointment only. Call to schedule a tour at 231-343-8396
Visit the "Muskegon Together Rising" Sculpture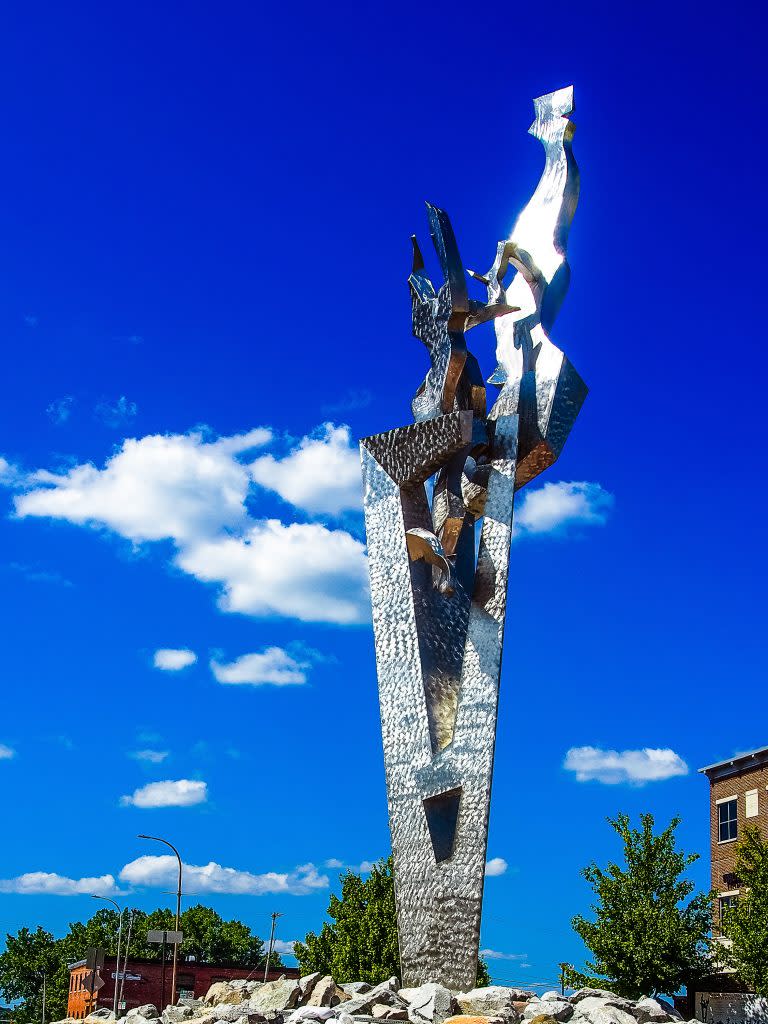 Artist Richard Hunt has been described as "one of the most important African American sculptors of the 20th-century" and this piece has become an iconic symbol for the City of Muskegon and resurgence of the downtown area. Sixty feet of welded stainless-steel reach toward the sky in patterns resembling waves, wings, and arms. Location: Traffic Circle at Western Ave and Third St.
Learn More at the Library
Hackley Public Library hosts a full schedule of events paying tribute to the African American community and contributions. The events range from music to crafts, food and more. The entire program is open to the public and is free of charge. Find these and more events on our calendar here
"Those who have no record of what their forebears have accomplished lose the inspiration which comes from the teaching of biography and history"
~ Carter G. Woodson