What comes to mind when you hear "Coffee House"?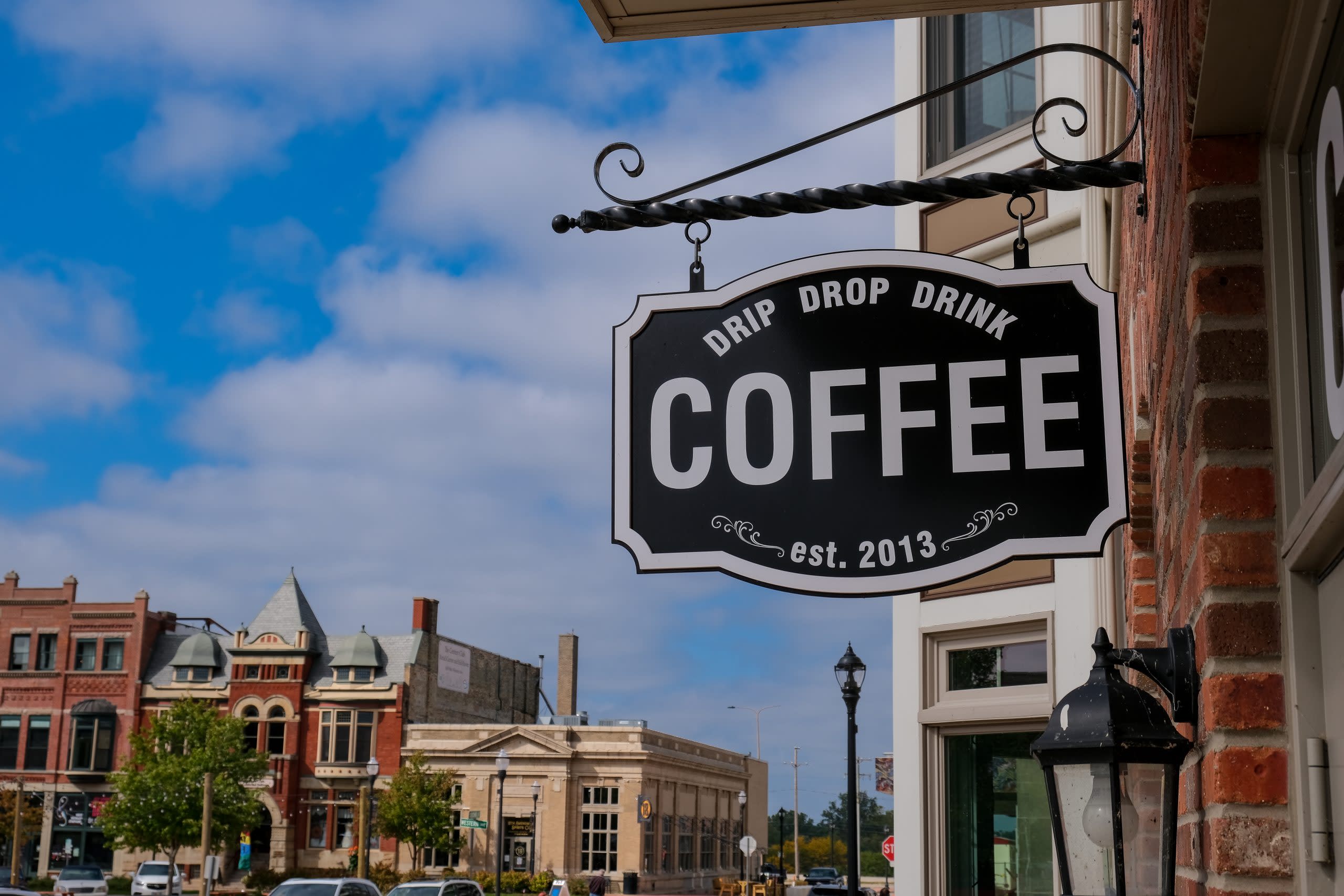 A steaming cuppa something dark and delicious? A cozy place for a klatsch, or to sit in solitude with work or a good book? Live music, local art on the walls, a place to connect your wifi...but to disconnect and unwind.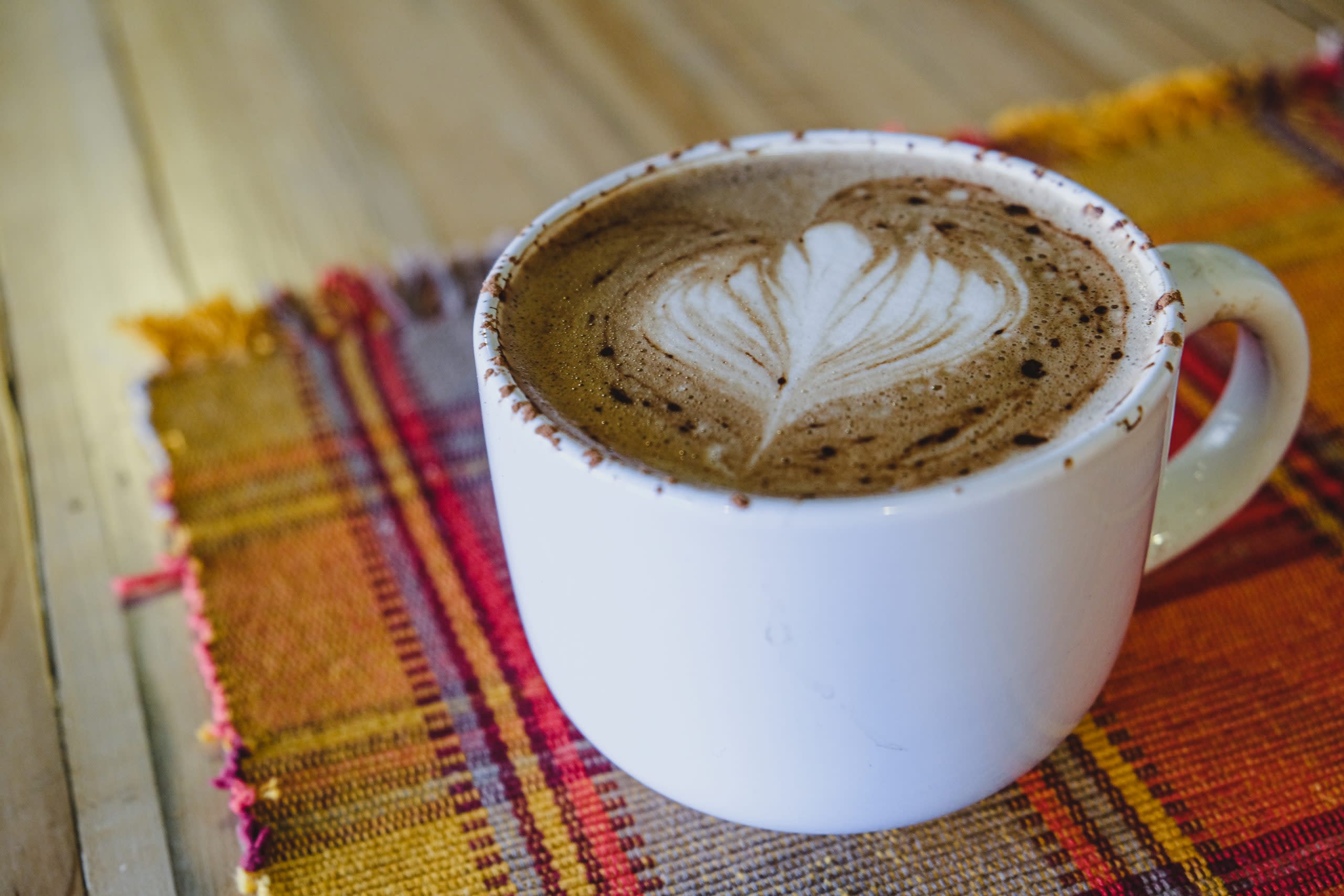 When you are traveling it's nice to know where these places are and what atmosphere they offer. We reached out to our local coffee houses and asked them to share what they think you should know about their establishments.
So, the next time you visit Muskegon, Michigan; be it for a great lakes weekend getaway, working on the road or a business event, here are some java spots for your moment of respite. 
Aldea Coffee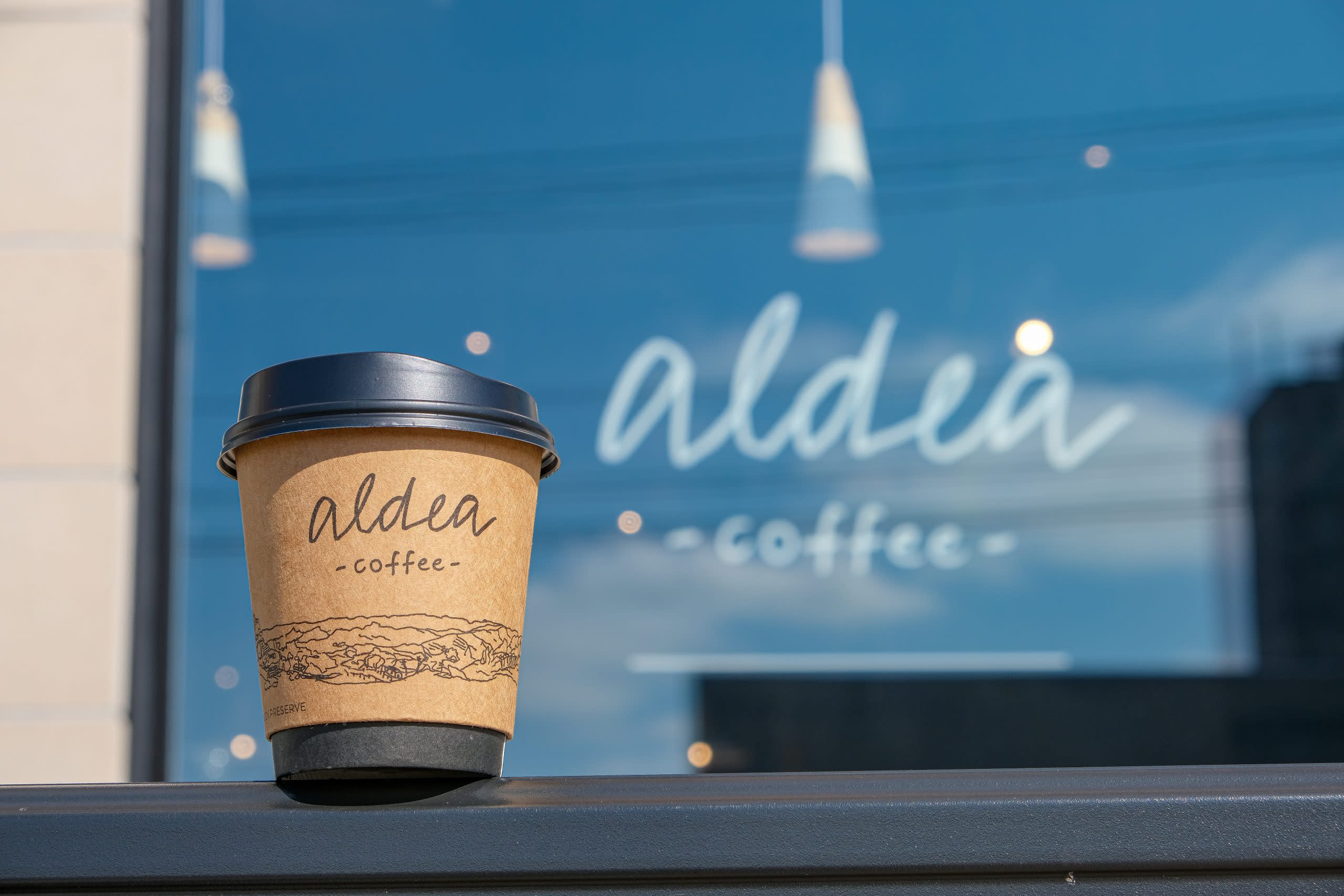 Since October of 2019, Aldea Coffee has filled the front corner of the Northtown 794 building with the aroma of coffee. Something special about this coffee, beside it's distinct and delicious flavor, is that it is purchased from Honduran farmers at above-fair trade prices. Aldea translates to "community" in Spanish, and this is truly a place to pair your cuppa joe with community.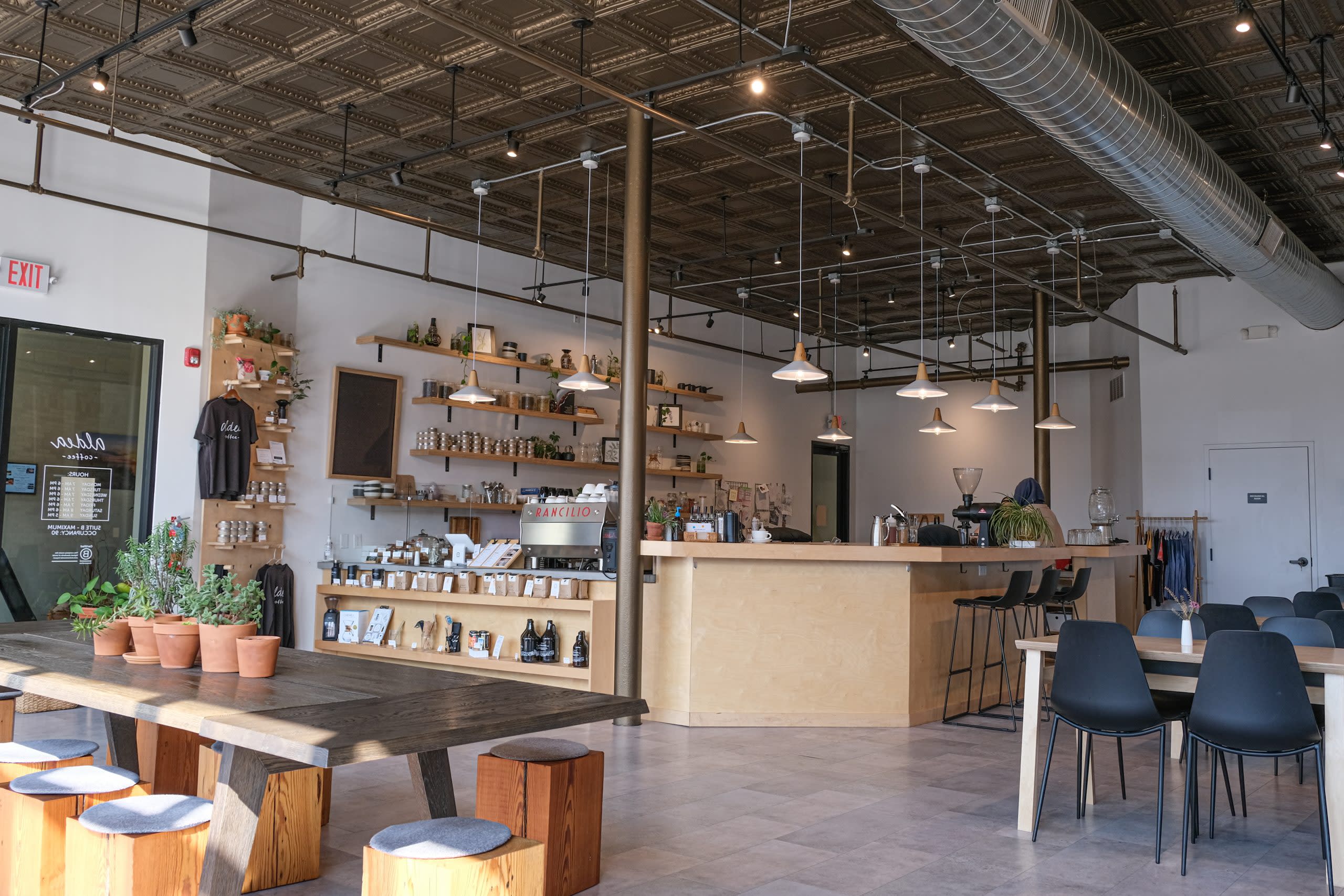 The Downtown Muskegon café (in an area lovingly referred to as Northtown) is nestled within a large brick building that once housed an enormous furniture store. Now not only home to Aldea, but also two restaurants, shopping, a brewery and office space. Aldea is easily spotted due to their giant, sun-drenched and welcoming windows.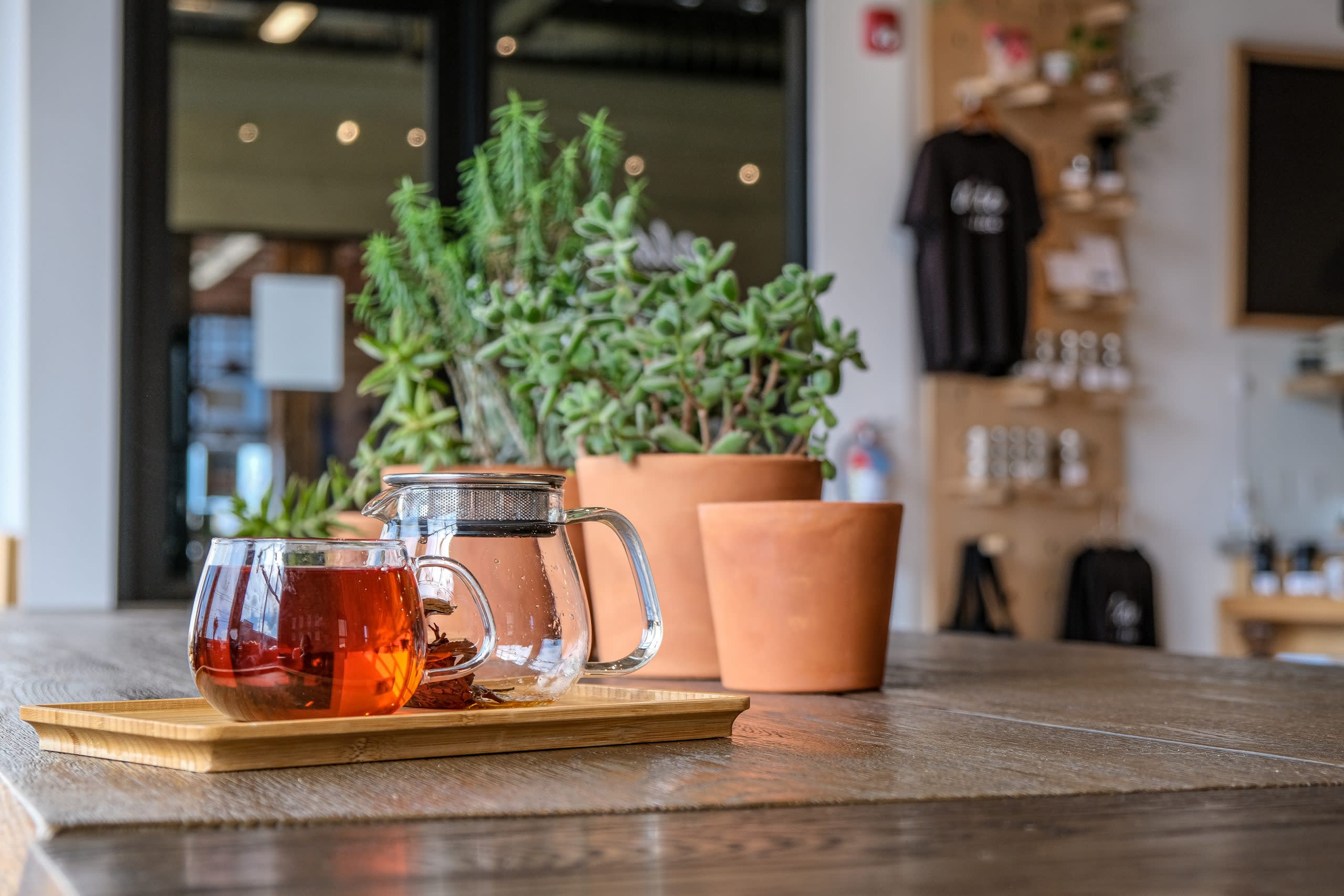 Grab your coffee or tea, connect to the Wifi, and find yourself ample seating. Your options include window seating with higher bar stools, floor cushions, upholstered arm chairs, tables and an outdoor patio. There is also a community table available to use for meetings and small group gatherings. Baked goods include muffins, cookies and biscotti. Eat them there or take them to-go along with the direct-trade coffee, organic loose leaf tea and an array of non-caffeinated beverages. All available to purchase.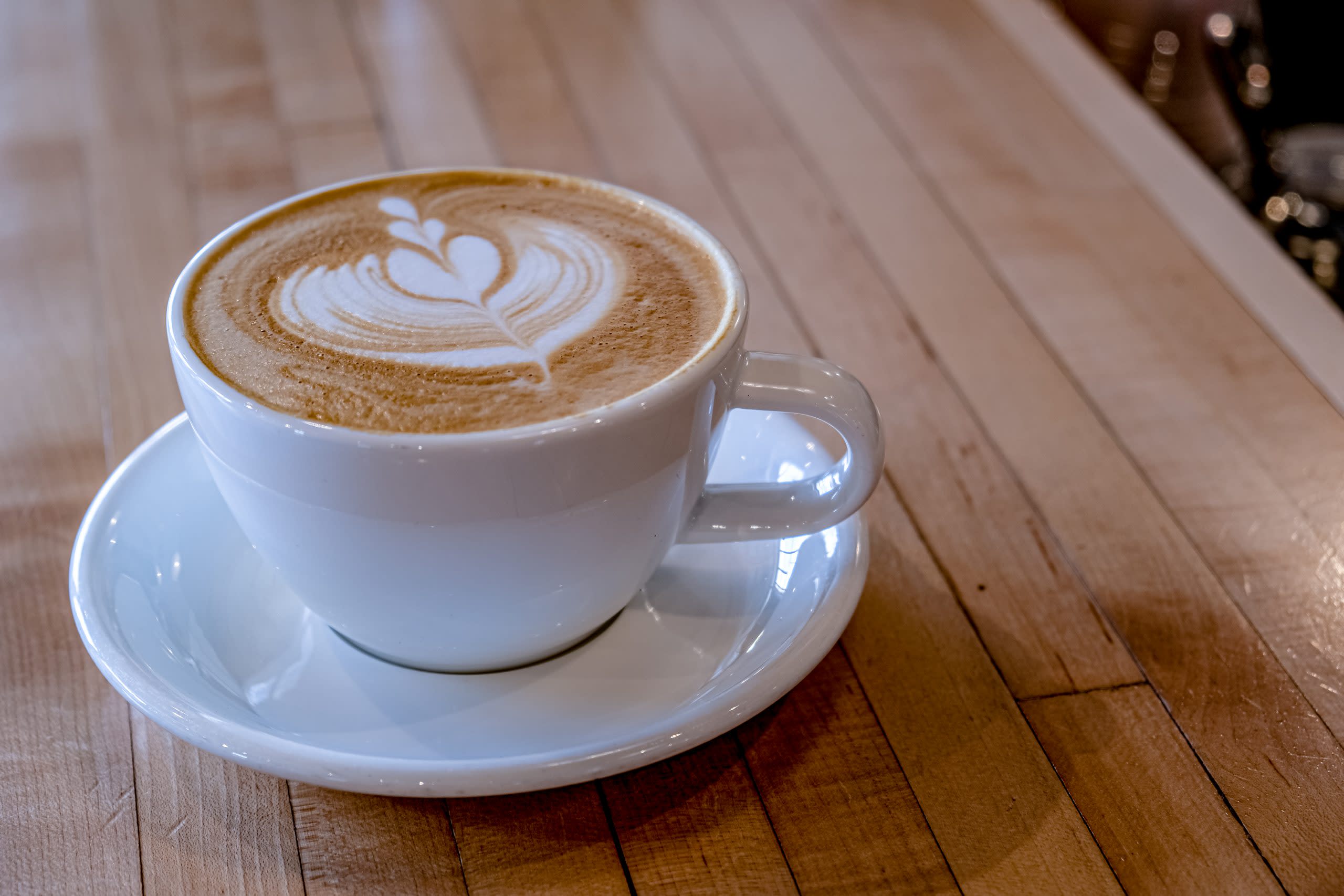 Don't miss their signature cup of drip coffee and espresso, roasted locally in Muskegon.
Address: 794 Pine St., Muskegon, MI 49442 Hours: Monday - Saturday 8 am - 6 pm | Sunday 9 am - 4 pm Website: www.aldeacoffee.com
BananaDog Tea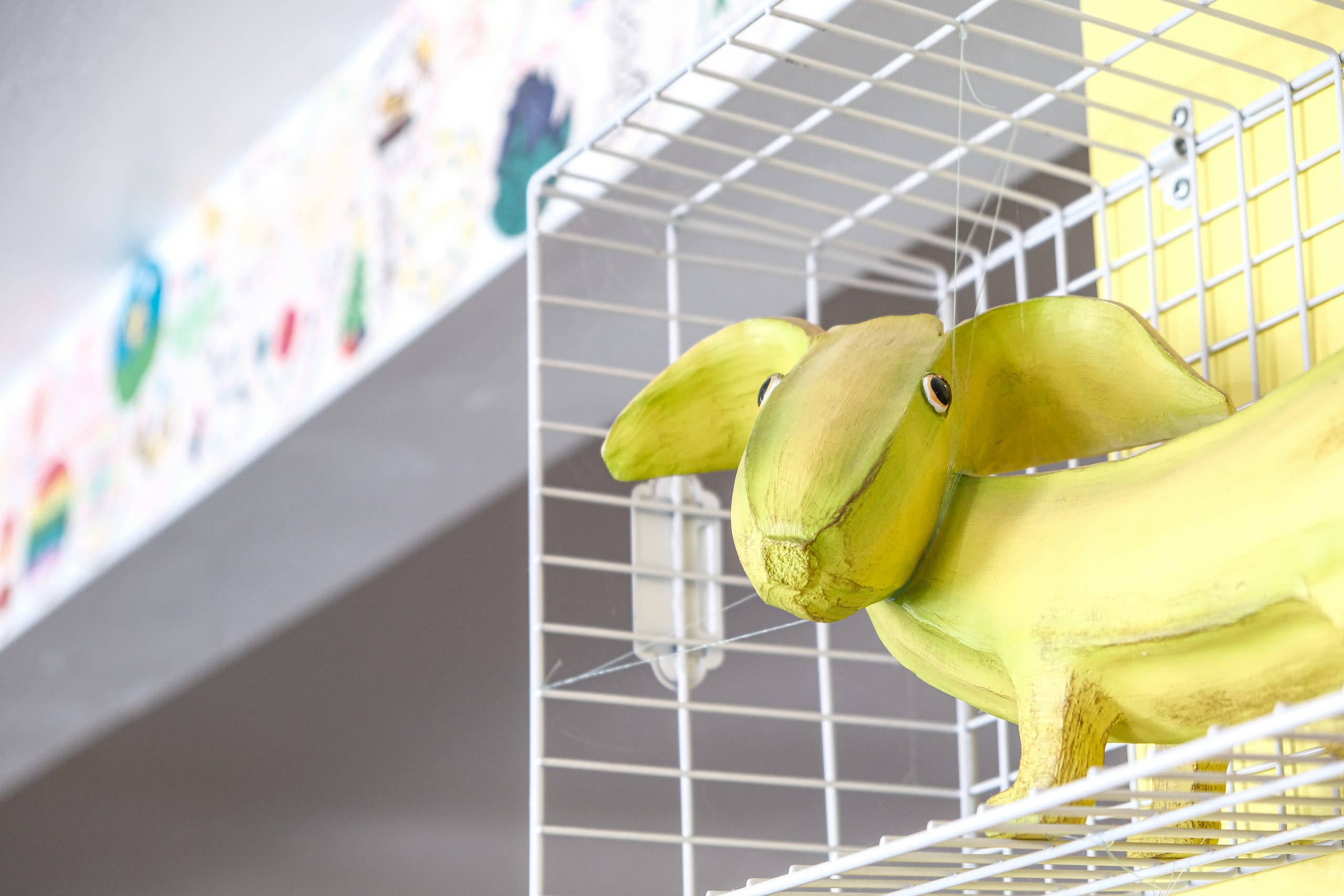 Is tea more your bag? Then you will fall "steep"ly in love with BananaDog Tea! Visit this little tea shop run by two sisters since 2009 in the Lakeside Business District. You may come in a stranger, but you will leave having made friends and likely with a shopping bag full of tea related items you found you "had to have".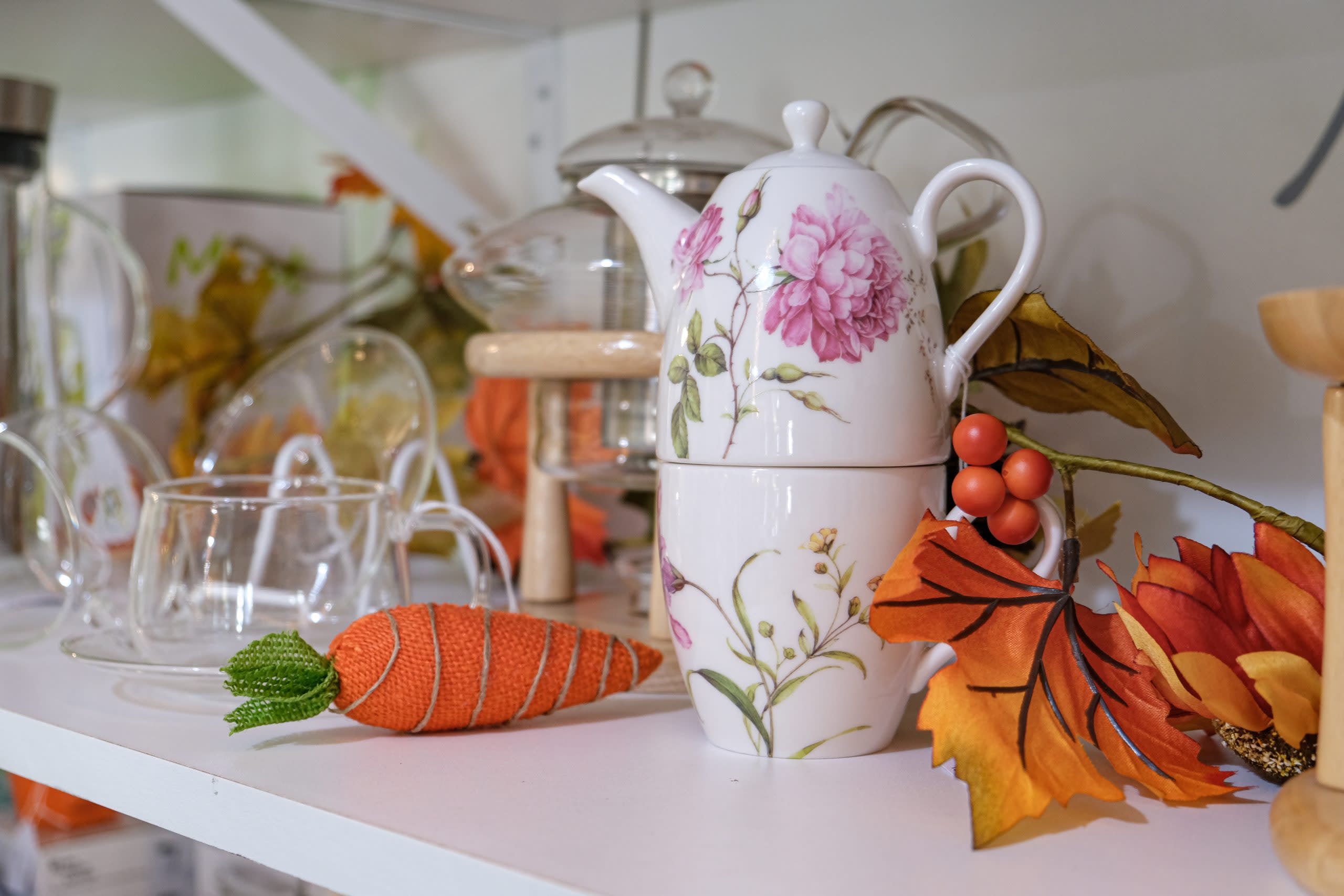 BananaDog offers over 80 loose teas and organic fare trade coffees. After ordering your iced or hot tea (or scrumptious smoothie) browse the store for the amazing assortment of tea accessories and gifts. If shopping perks your appetite, there are bakery items and smoothie bowls (so good!). If you are looking for gluten free or vegan options, you will find them.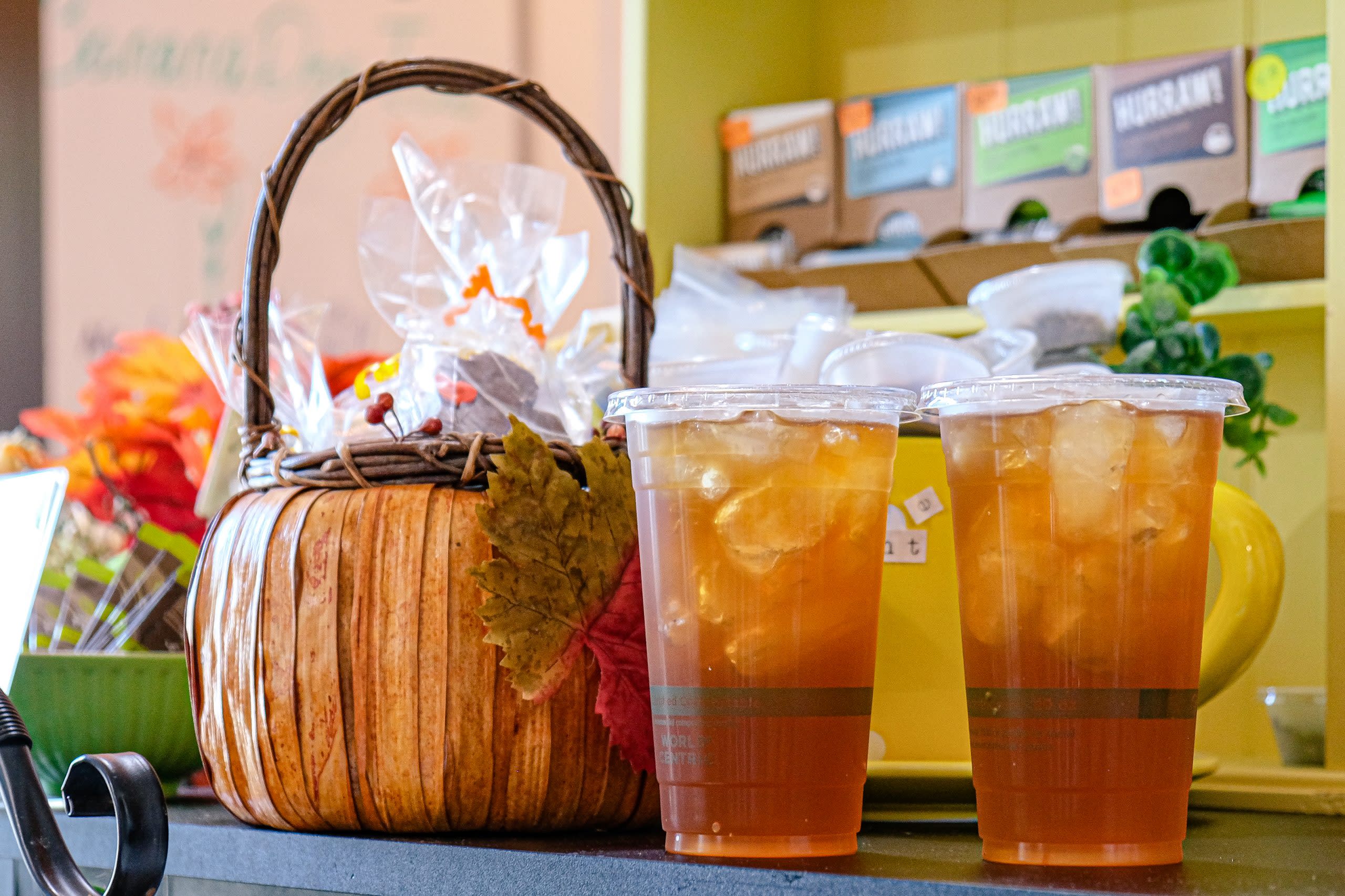 Curl up and carve some you-time in their beautiful and bright seating area. Or take in the sunshine and get a glimpse of Muskegon Lake from their seasonal outdoor seating area. You may meet "BananaCat" while you are out there.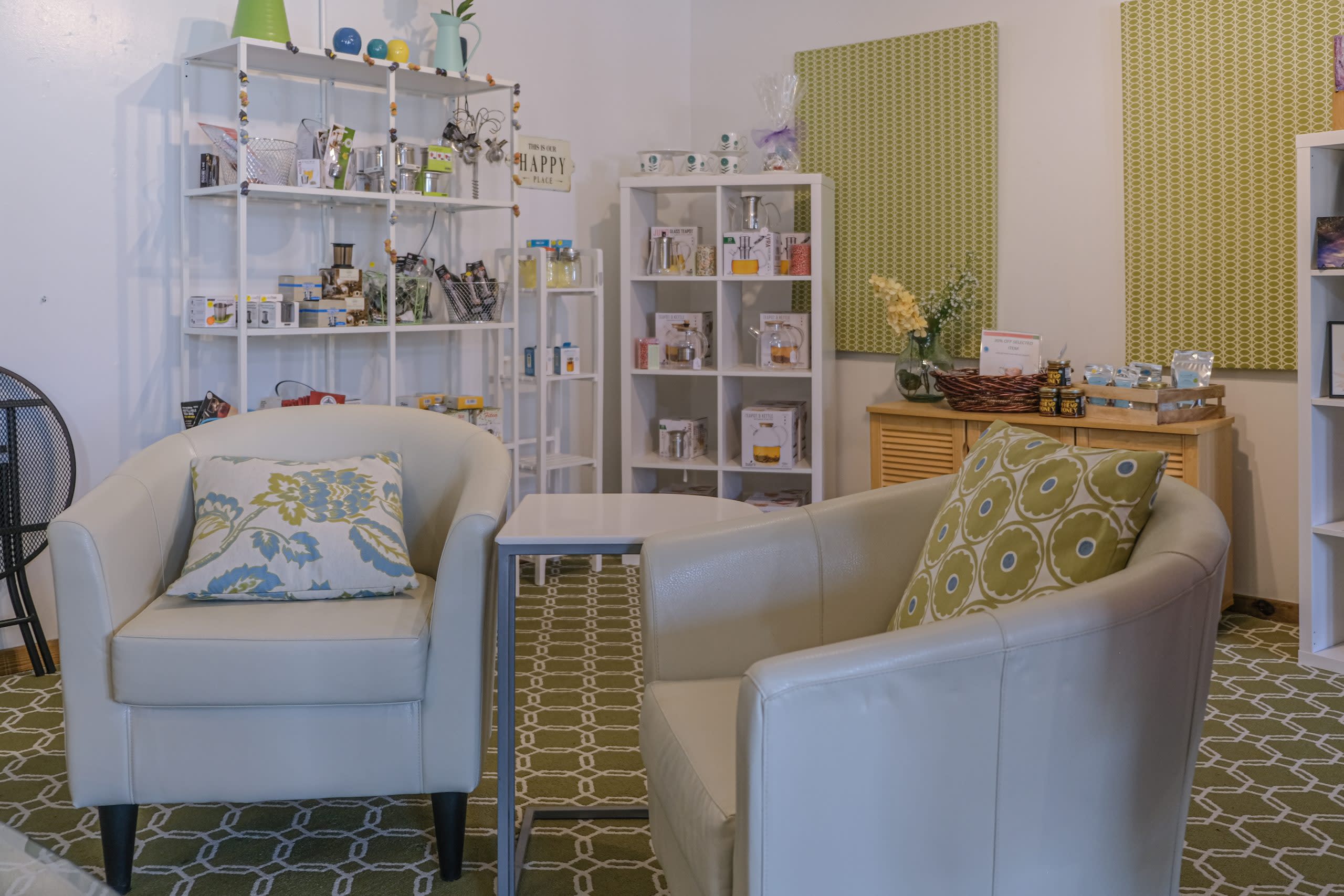 Don't miss all the other shops within this unassuming, but filled to the brim building! You will find an art gallery, dessert store and a hand tooled wooden craft gallery. 
Address: 1845 Lakeshore Dr, Muskegon, MI 49441 Hours: Tuesday, Wednesday, Friday - Saturday 10 am - 6 pm | Saturday 10 am - 5 pm Website: bananadogstore.com
Book Nook and Java Shop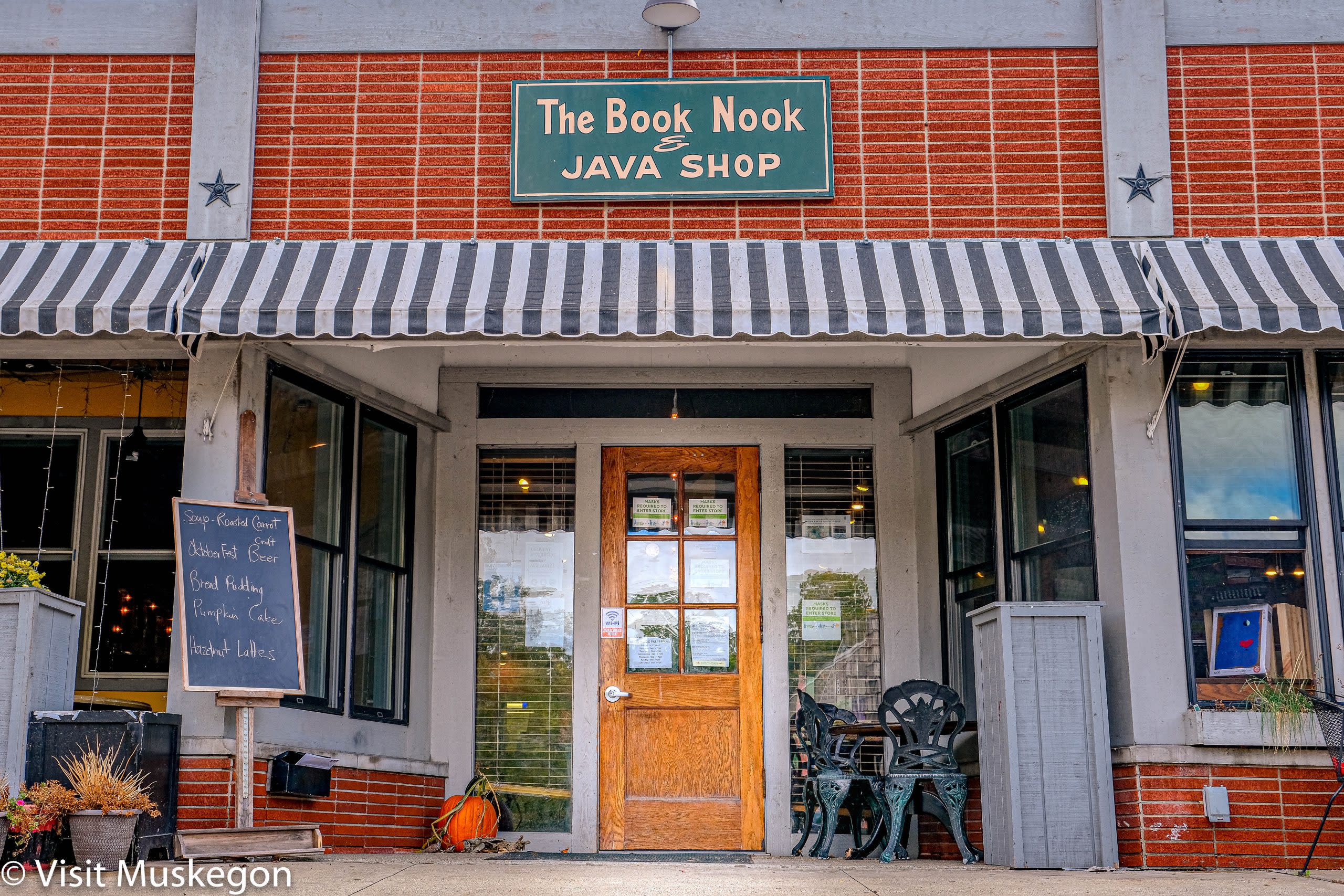 Plan a lot of time to visit this coffee shop and book store; waiting to be discovered in picturesque White Lake. The name suggests it all; books (new and used) and coffee. But there's so much more to the Book Nook and Java Shop! The beautiful piano sitting on the stage as you enter promises live music along with book and movie discussions.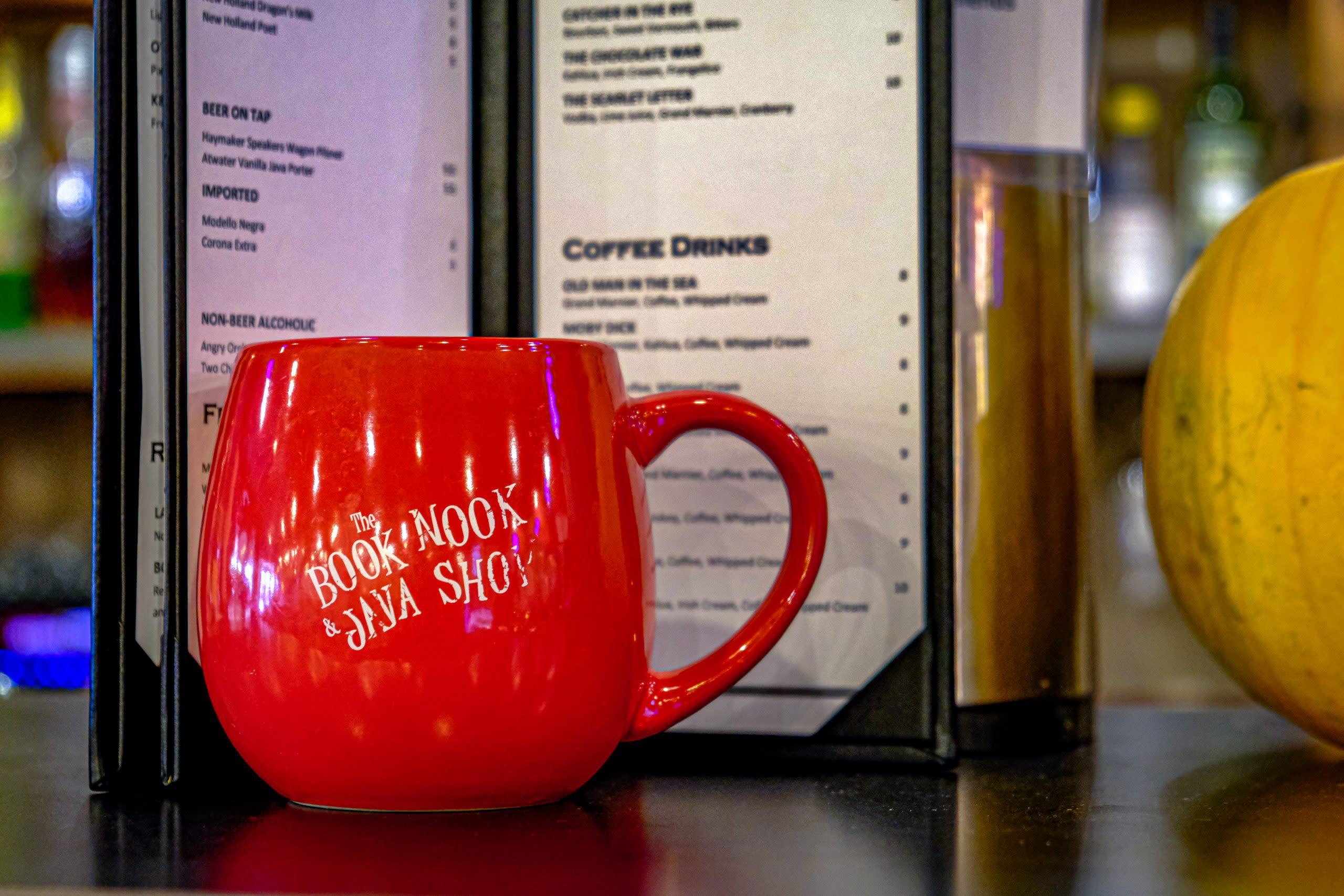 Browse the book shelves, admire the wall mosaics, grab a bite for breakfast or lunch.  Or, order a tapas to compliment your coffee, cocktail or glass of wine.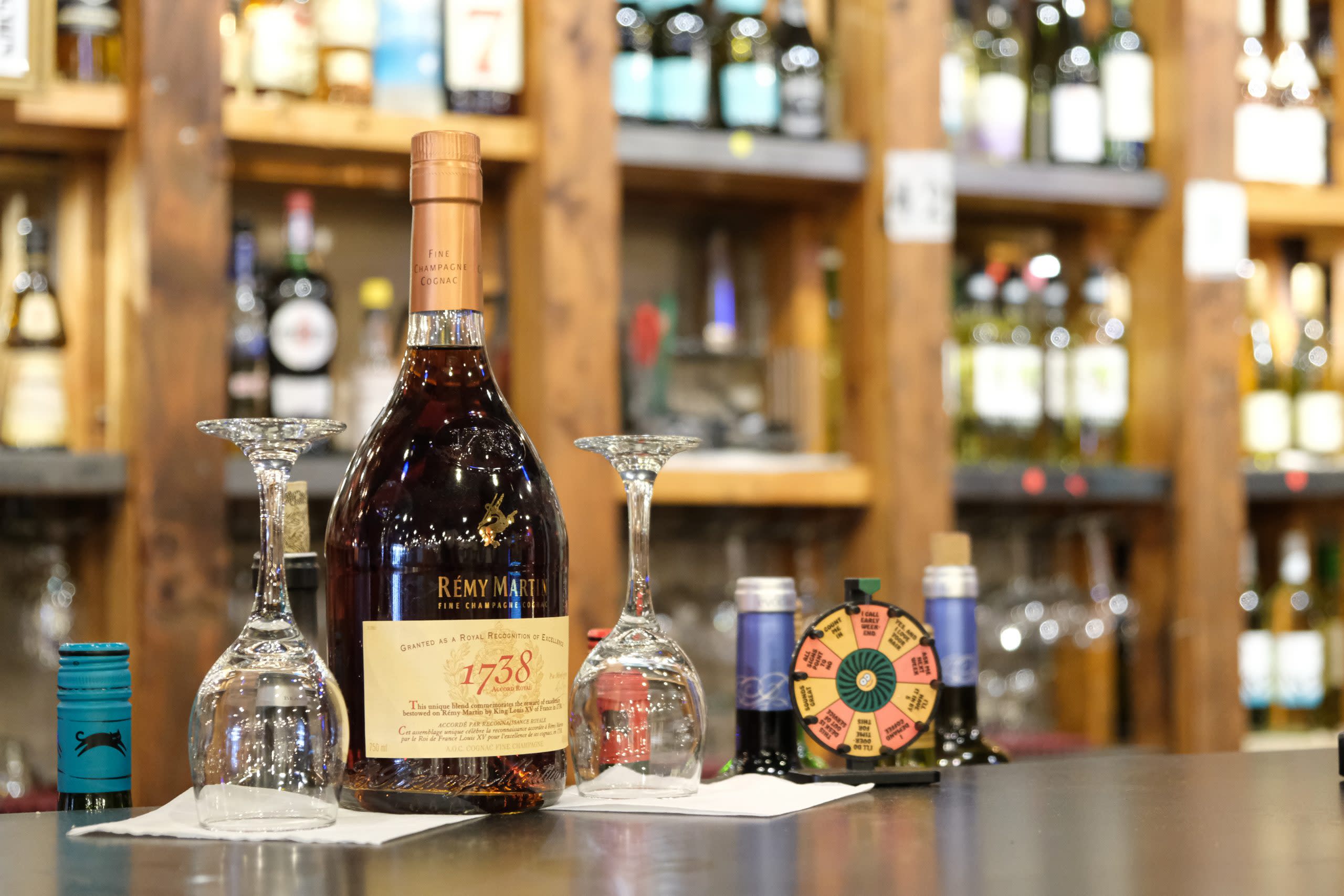 Enjoy these at the café style bar or indoor and outdoor sitting areas. But the most coveted spot is to be found around the open fireplace; warming the heart and center of the store.
Address: 8744 Ferry St, Montague, MI 49437 Hours: Monday, Tuesday, Wednesday 8 am - 5 pm | Thursday, Friday, Saturday 8 am - 9 pm | Sunday 9 am - 6 pm Website: www.thebooknookjavashop.com
The Coffee Factory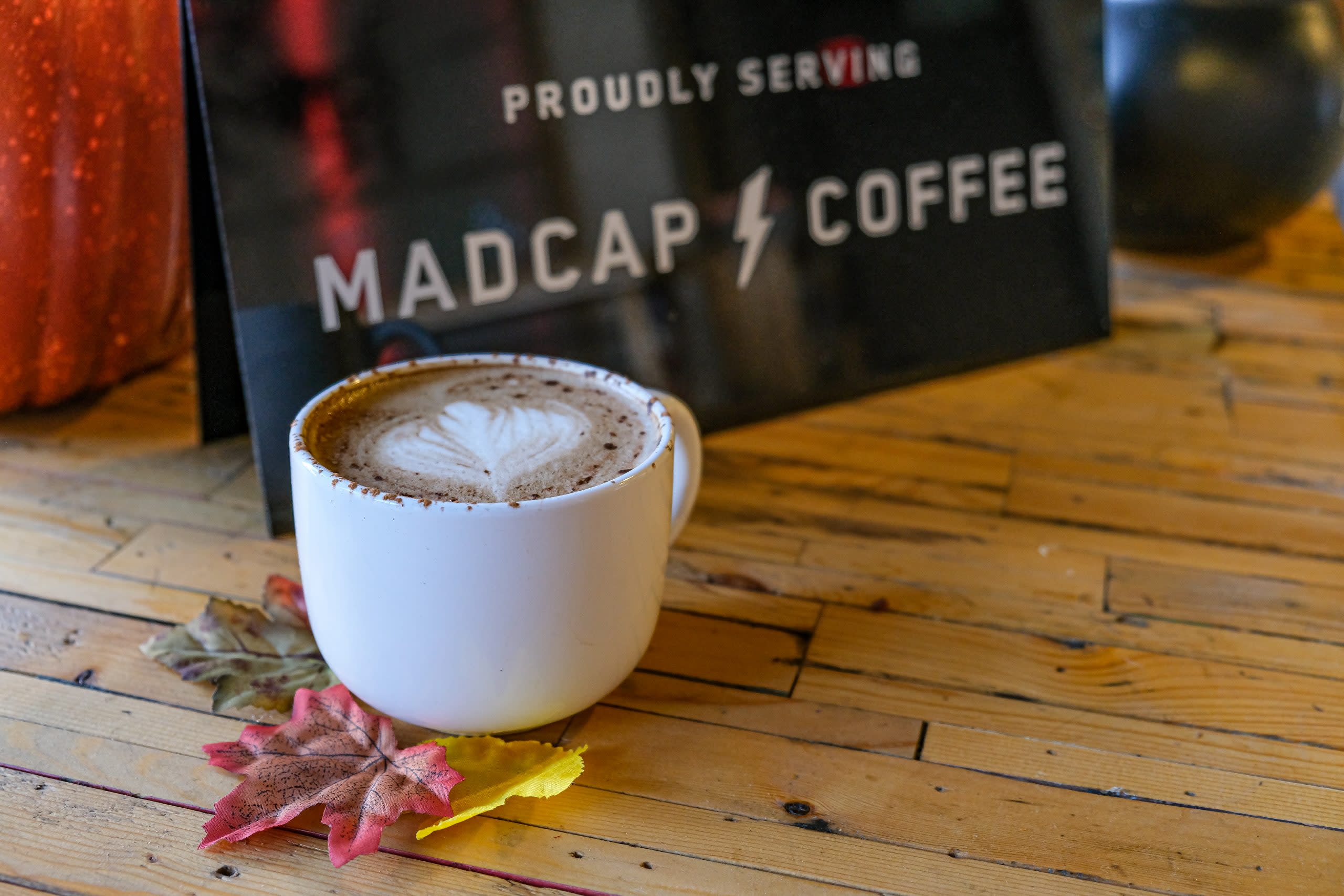 The Coffee Factory MadCap Coffee is brewing in Muskegon! Housed in the Watermark lofts, and tucked away in the heart of the Nims Neighborhood, The Coffee Factory proudly represents and serves MadCap Coffee alongside a scrumptious menu of specialty drinks and food items.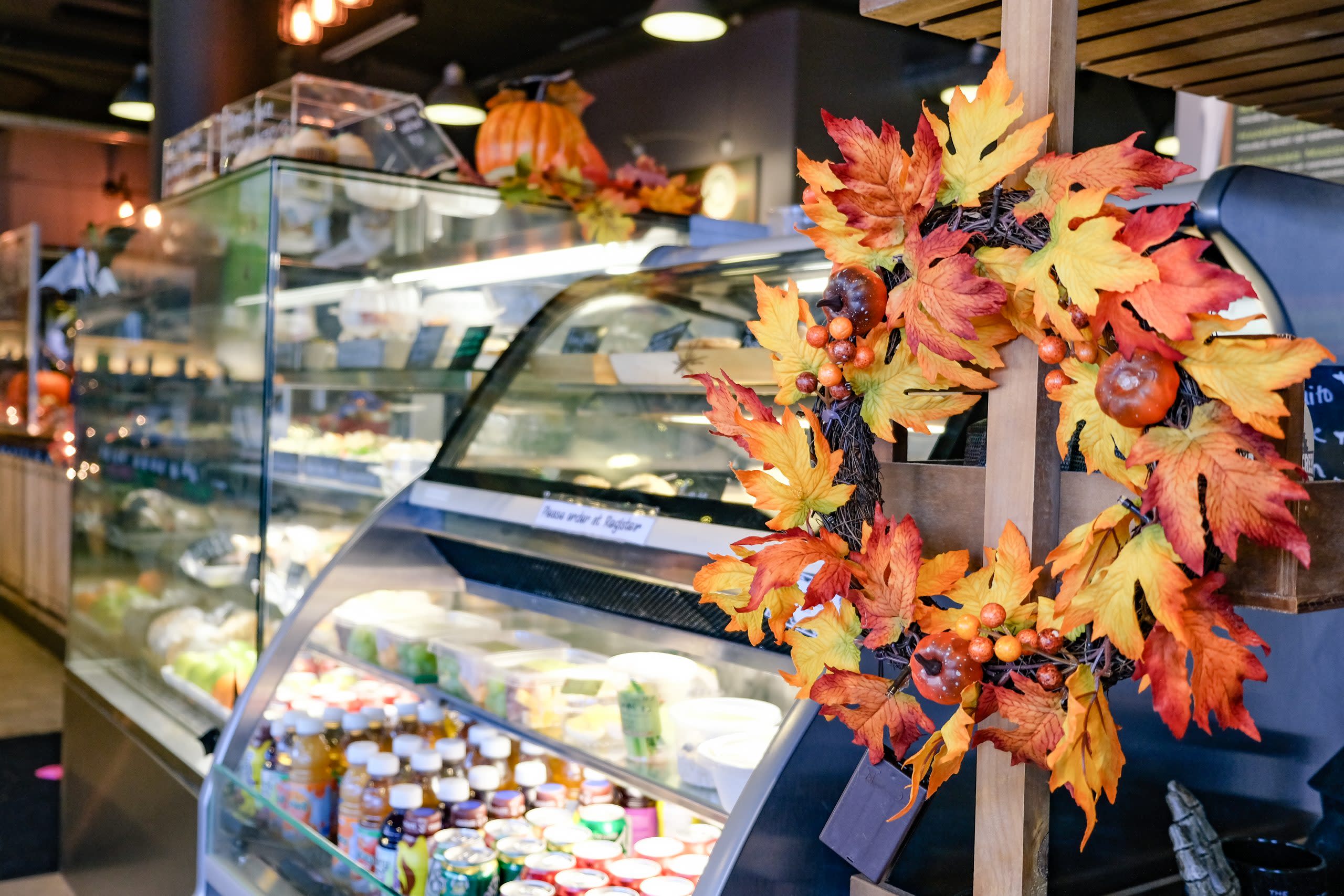 Discover this small café/deli offering grab 'n go or eat-in. Edible options include deli options like quiche, salads, sandwiches and baked goods. There are vegan options and everything is freshly made.
Nestle in to a private or open booth, take a seat at one of several, assorted size tables- or cuddle up in the cozy living room style area.
One of the area's coziest patios greets you on both sides of the entrance. Enjoy free wifi while you get work done or just relax with your hand crafted beverage of coffee, tea, smoothie or espresso. In addition to the traditional espresso menu and rotating selection of coffees they also offer high-quality, specialty teas by Jasmine Pearl Tea Company.
The Coffee Factory takes pride in being a flourishing business and welcomes visitors to this local gathering place with open arms and savory coffee; community is a key ingredient in everything they brew. , fresh-baked pastries and an assortment of exquisite food items to grab on the go or enjoy in house. We are located at 1402 Hudson inside the Watermark Lofts. Mondays through Saturdays 8am-6pm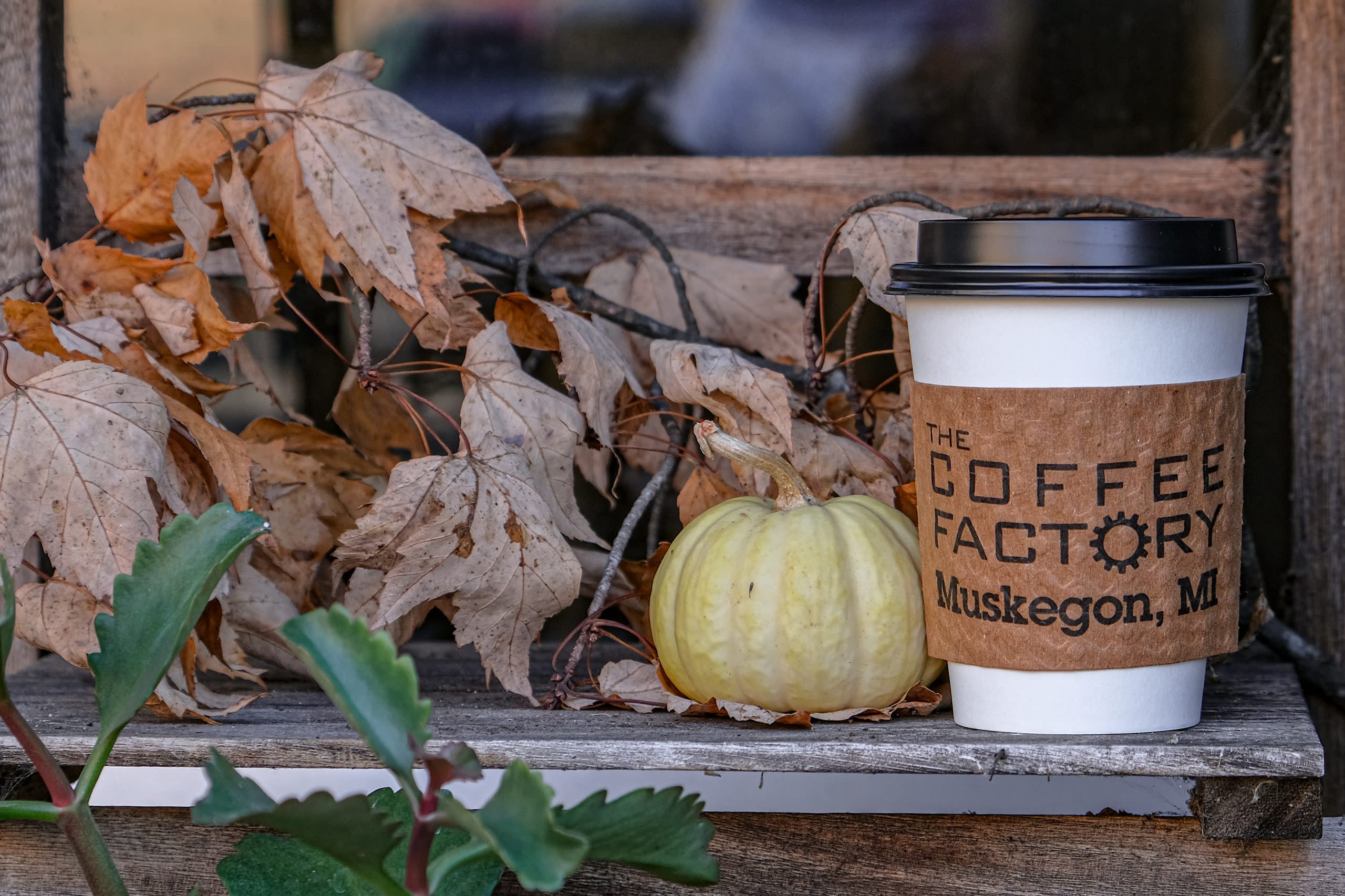 Address: 1402 Hudson, Muskegon, MI 49441 (Inside the Watermark Lofts) Hours: Monday through Saturday 8 am - 6 pm Website: watermarkcenter.com/the-coffee-factory/
Drip Drop Drink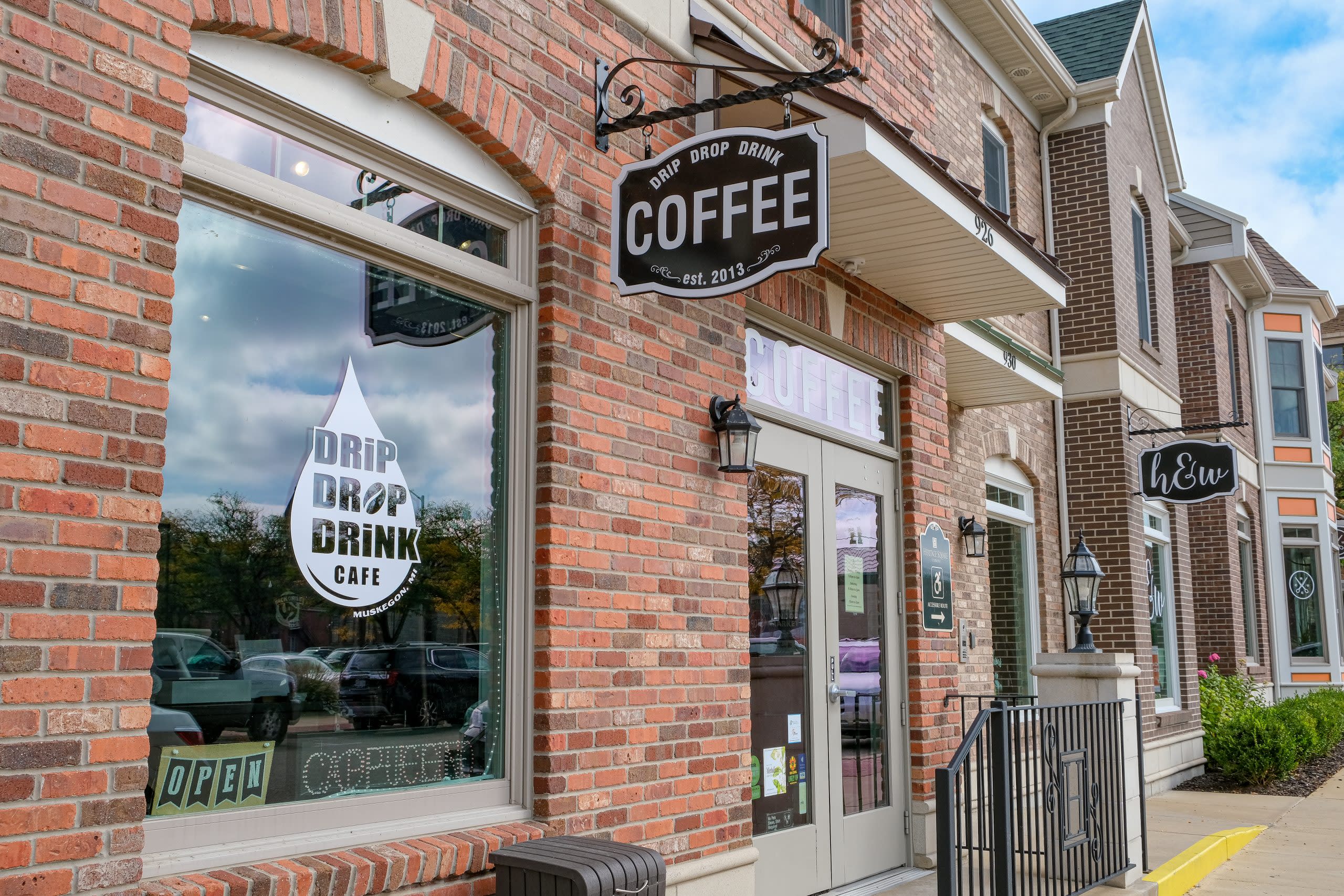 Established in 2012, Drip Drop Drink is a cozy little coffeeshop in Downtown Muskegon that offers Wi-Fi, indoor and seasonal outdoor seating. Have a group or meeting? There's a large table just for that. Stop in and rub elbows with the locals over locally-roasted coffee. You can also take home loose-leaf teas, sodas, merch and more.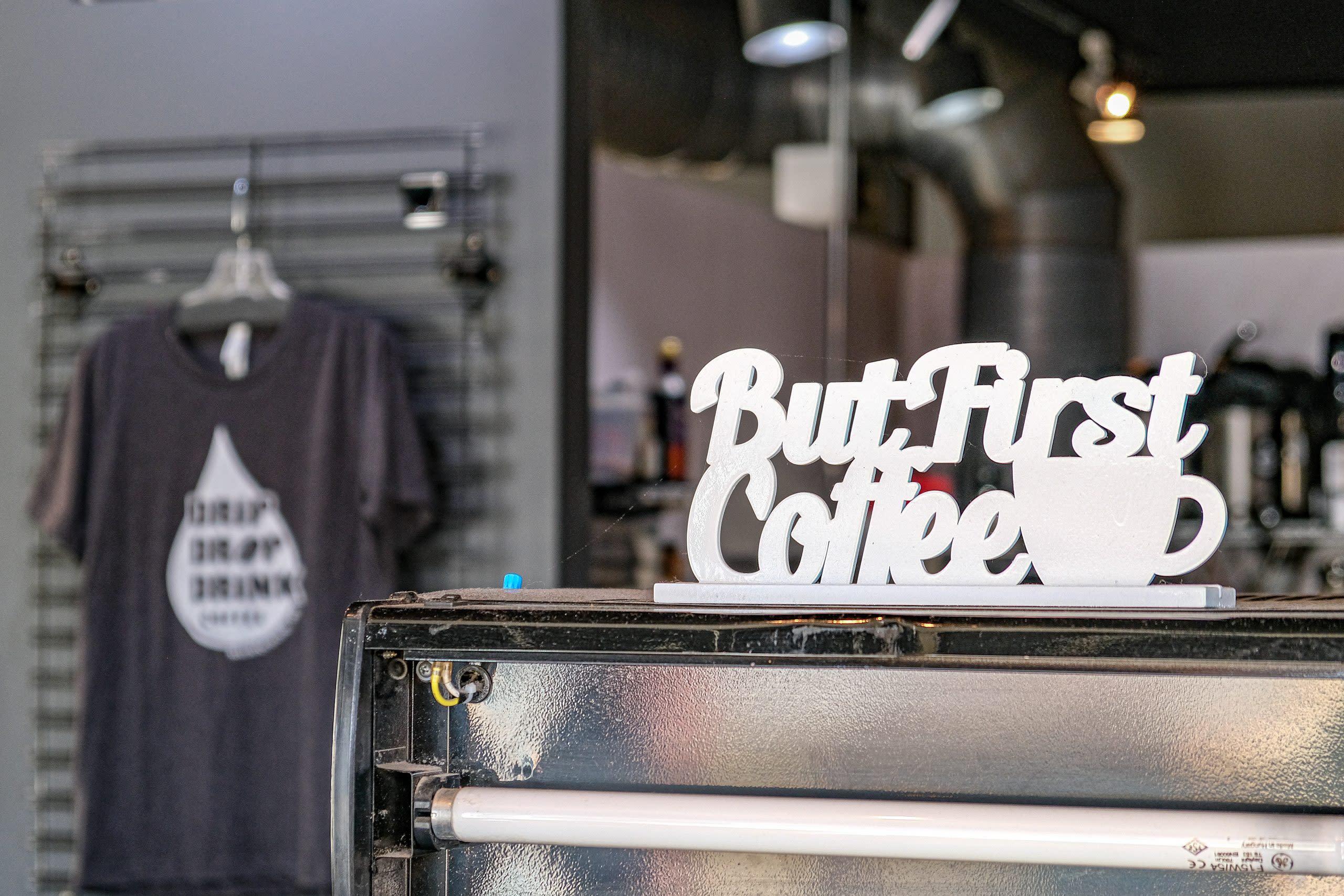 You know what goes really well with those pour-over handcrafted coffees? Made from scratch pastries and baked goods! Breakfast also goes hand in hand with a cuppa' Joe and at Drip Drop Drink you can choose from a small, but satisfying breakfast menu of waffles, toast, yogurt, and more.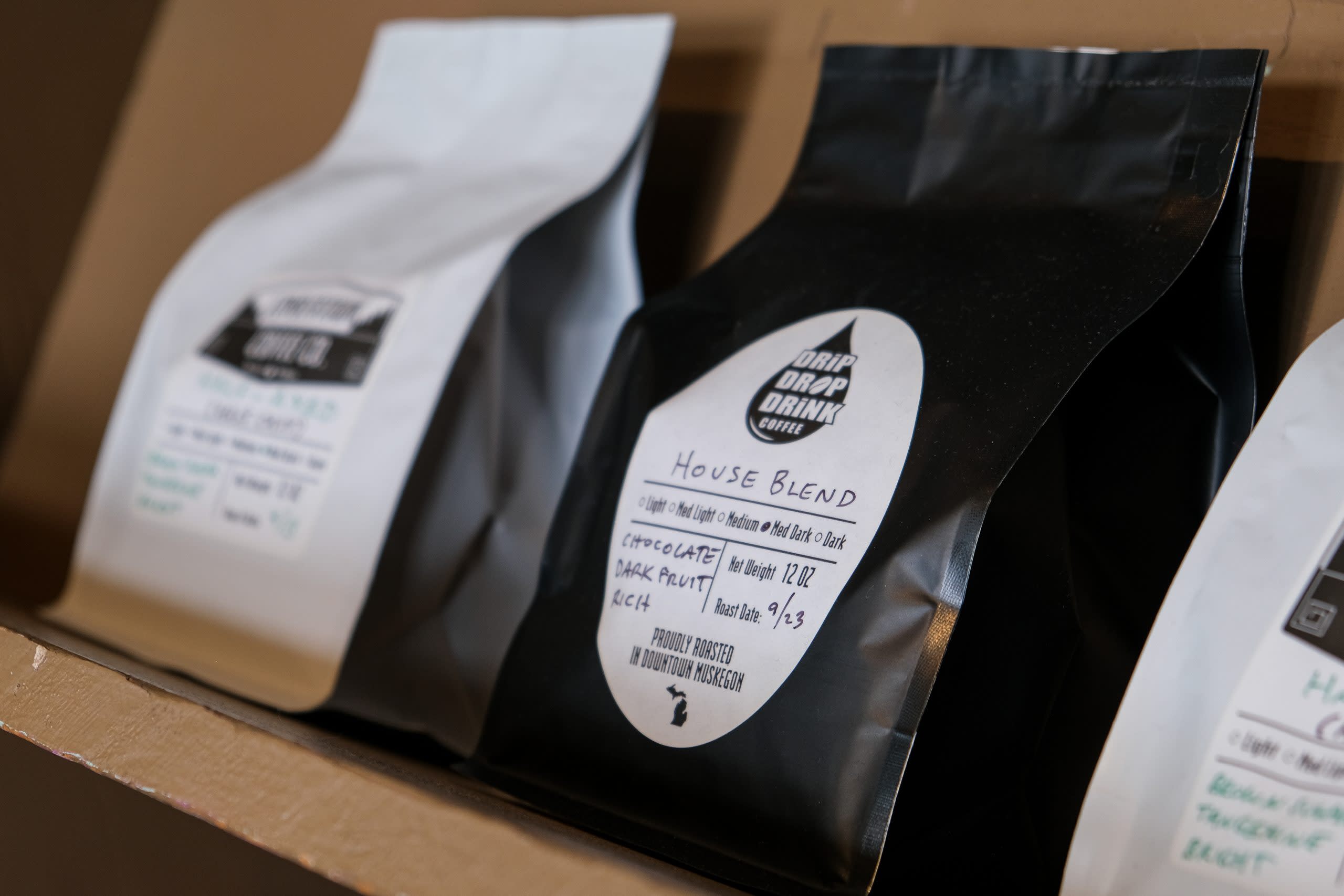 Don't miss their signature drink Cubano Chocolato!
Address: Hours: Monday through Friday 7:30 am - 3 pm | Saturday 8:30 am - 3 pm | Sunday 10 am - 2 pm Website: lumbertowncoffee.com/menus/drip-drop-drink-menu-board/