If you come to Muskegon County for the sugar-sand Lake Michigan beaches with breathtaking sunsets or the family thrills of Michigan's Adventure Amusement Park, do yourself a favor – don't miss Downtown Muskegon.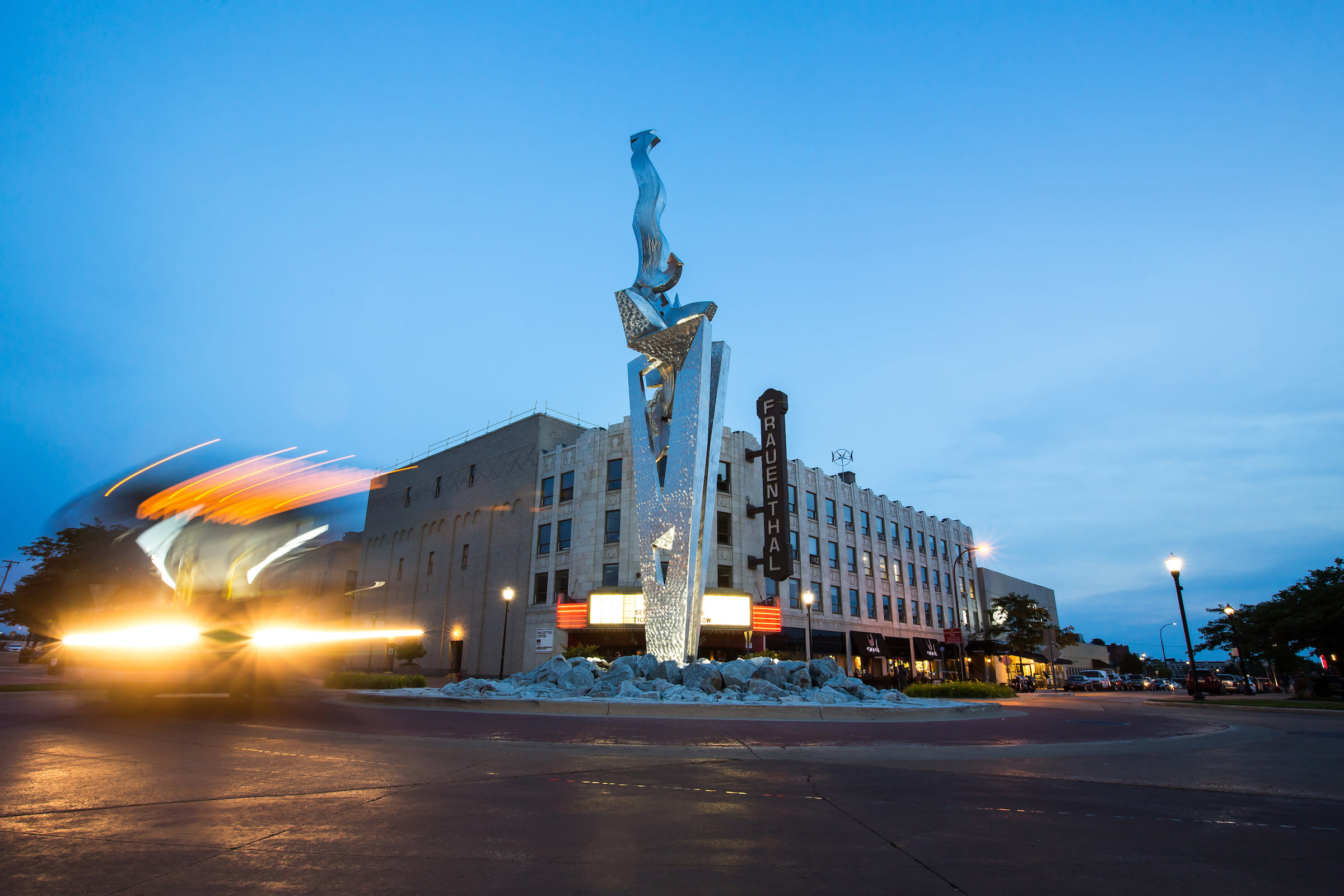 Muskegon Together Rising Sculpture: Adam Alexander Photography
Downtown Muskegon is in the midst of a historic transformation - so much so that if you haven't seen the county's central business district in say 10, 5 or even 2 years, you haven't seen it. As much as downtown is being recreated for visitors it also has become the hot spot for small town, yet urban residential living, for Millennials to Baby Boomers.
What is great about Downtown Muskegon to a recent resident like Emily Morgenstern is just as exciting for visitors. In this city-center portion of Muskegon's Nelson Neighborhood, it's all about quality of life.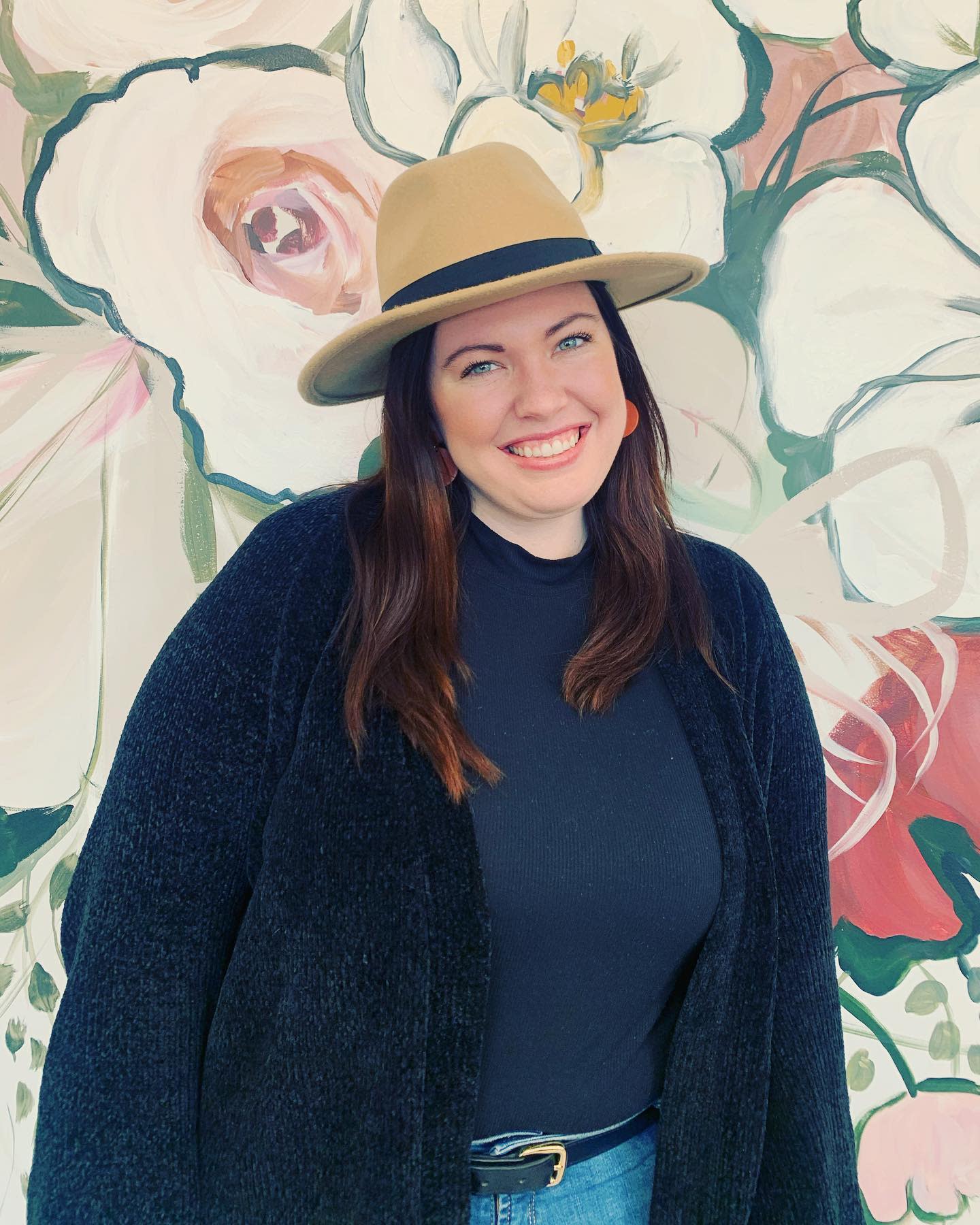 Emily Morgenstern at Harris & Willow
"Everything is happening right now in our downtown from bars and restaurants, festivals and events to recreation and the arts," said Morgenstern, a 25-year-old who grew up in suburban Norton Shores, went to college on the northside of Chicago and had her first job in the Grand Rapids area. Two years ago, she came home to Muskegon to be the marketing and communications manager for the Muskegon Lakeshore Chamber of Commerce.
A downtown loft apartment was where Morgenstern wanted to live. She missed the sense of community in larger cities like Chicago and Grand Rapids but in Muskegon you have the ability to be a part of a community in which you can make a difference, she said.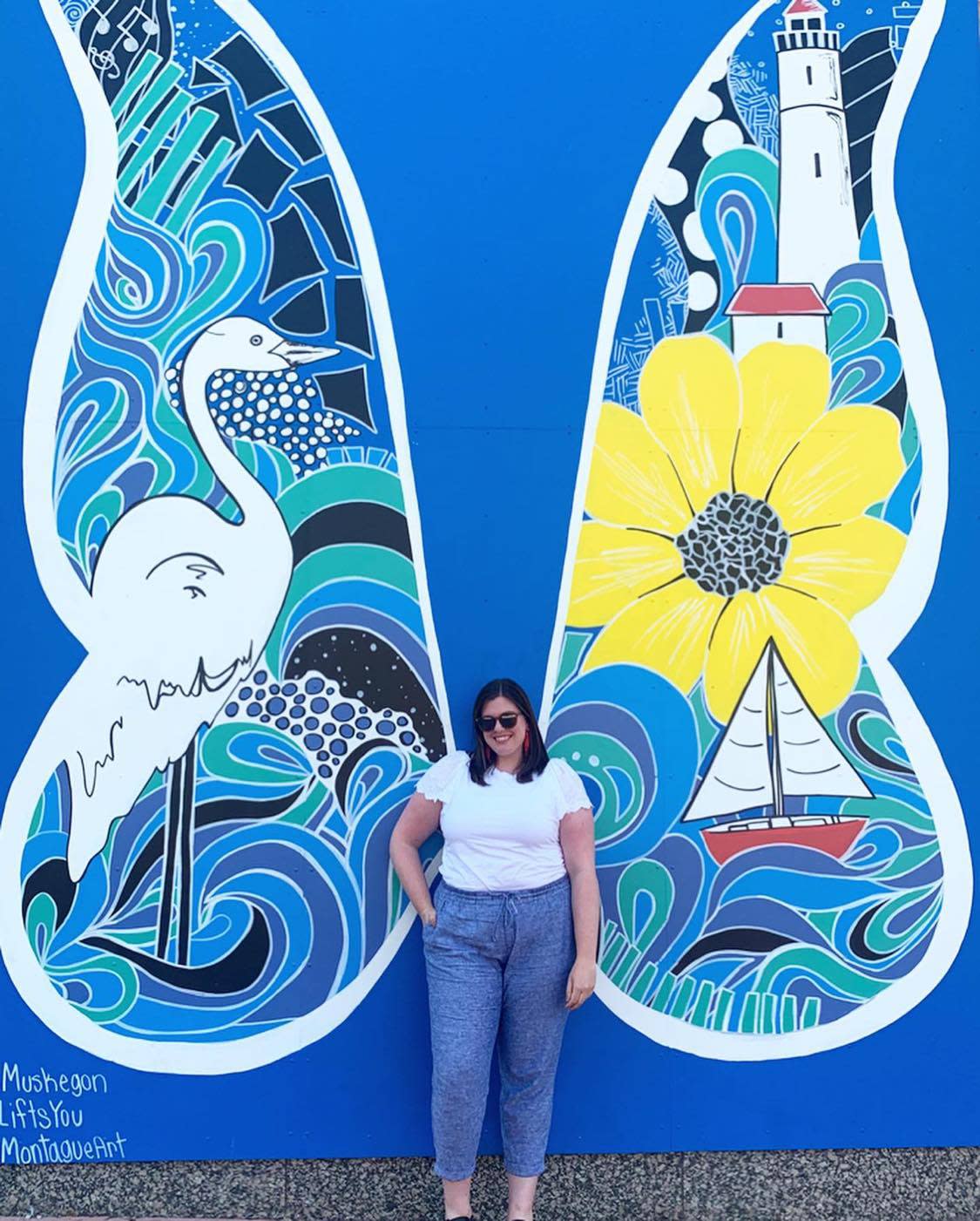 Kelsey Montague Mural "What Lifts You"
"This is a neighborhood for kids to retirees," Morgenstern said. "Downtown has something for everyone. Take our public art for example. Some of it is made for kids play as the adults enjoy the family experience of sculptures and murals throughout my neighborhood."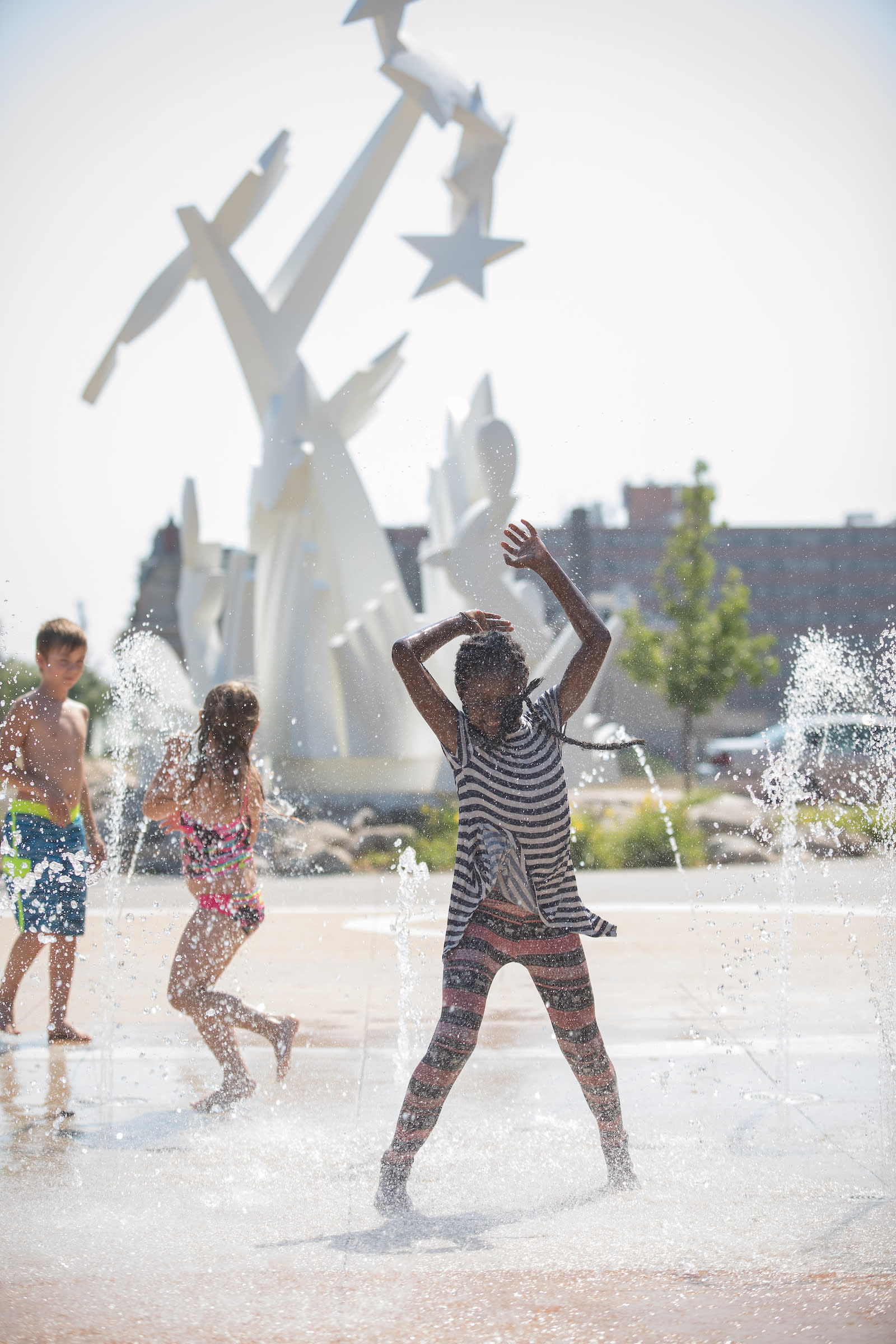 Alcoa Splash Pad: Adam Alexander Photography
So just what is there to do in downtown Muskegon for the resident and the visitor alike? Morgenstern has plenty of downtown experiences that  she loves sharing with guests.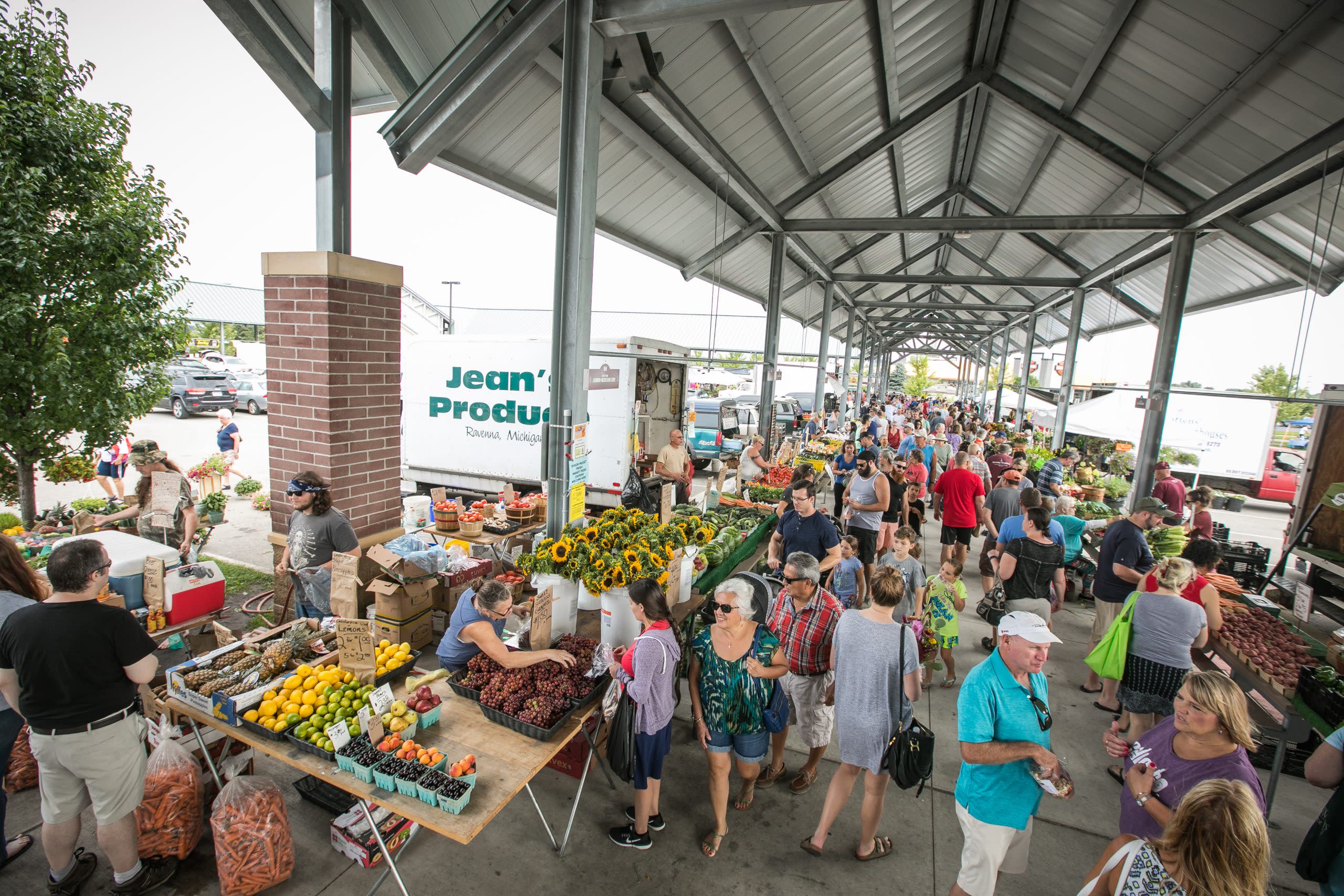 Muskegon Farmers Market: Adam Alexander Photography
How about hanging out in the second largest outdoor farmers market in Michigan on Saturday mornings?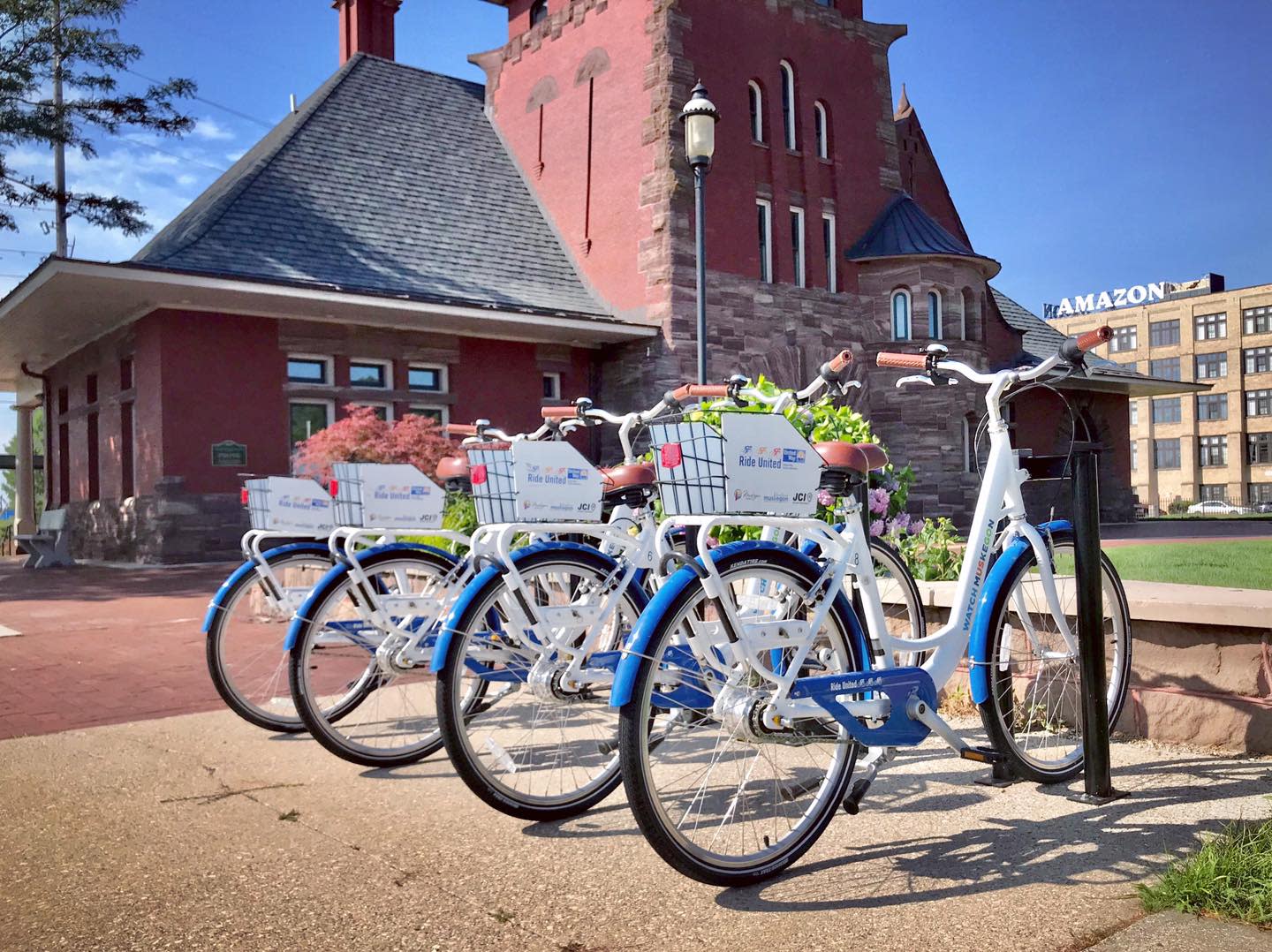 Movatic Bike Rentals at Visit Muskegon Union Depot
Want some exercise or to experience Muskegon Lake up close? A bike ride from downtown to Pere Marquette Park along the Lakeshore Trail is a must and there are self check-out bikes rentals in front of The Union Depot (Visitor Center) and Muskegon Farmers Market.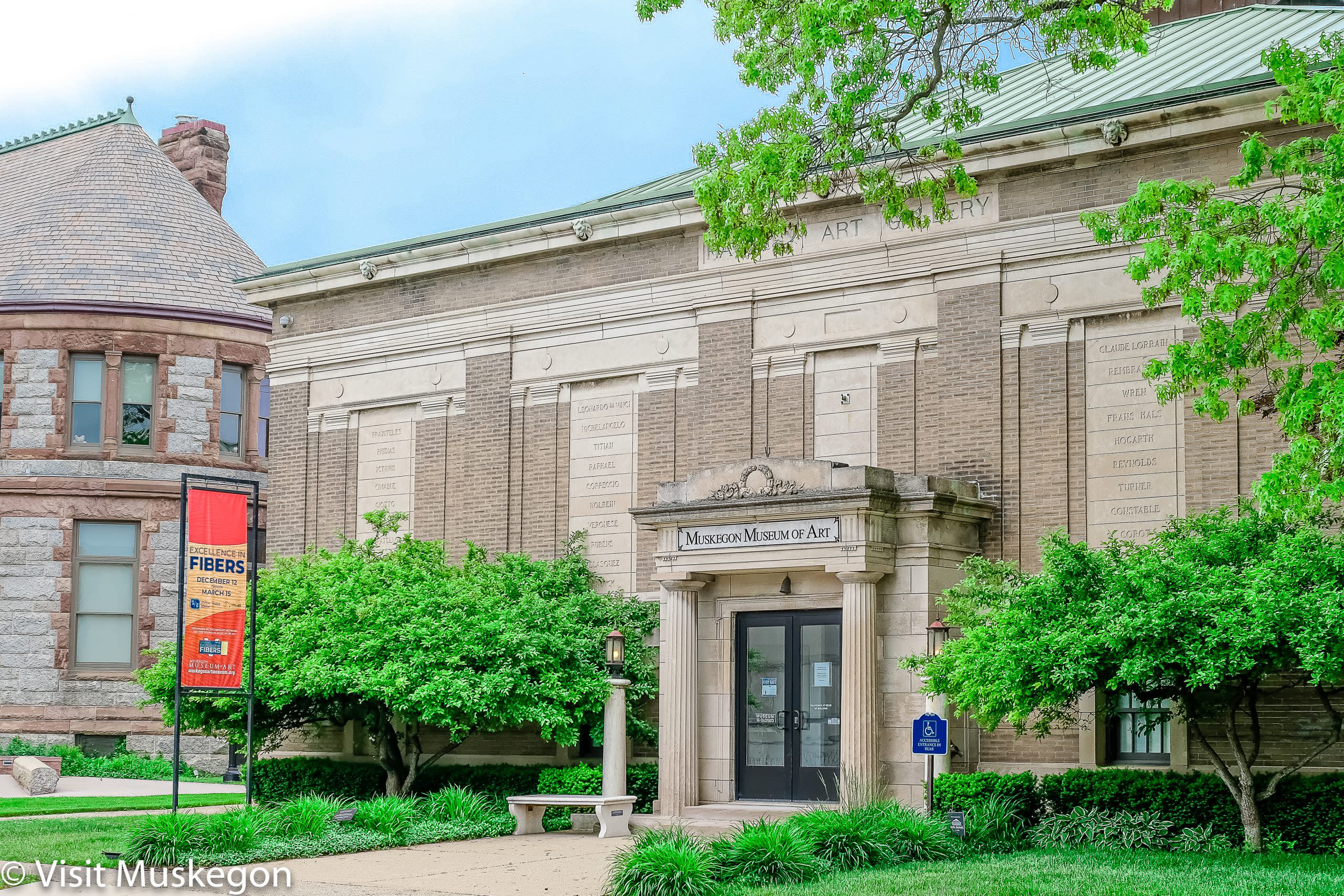 Muskegon Museum of Art
Maybe the visual arts get your heart soaring. How about an afternoon in the Muskegon Museum of Art, one of the finest small-town art museums in the United States? No lie. Check it out. Don't miss the exciting exhibits at City Center Arts Gallery from regional artists, and the ever evolving display in the Reception Gallery of the Frauenthal Center (a little known secret!).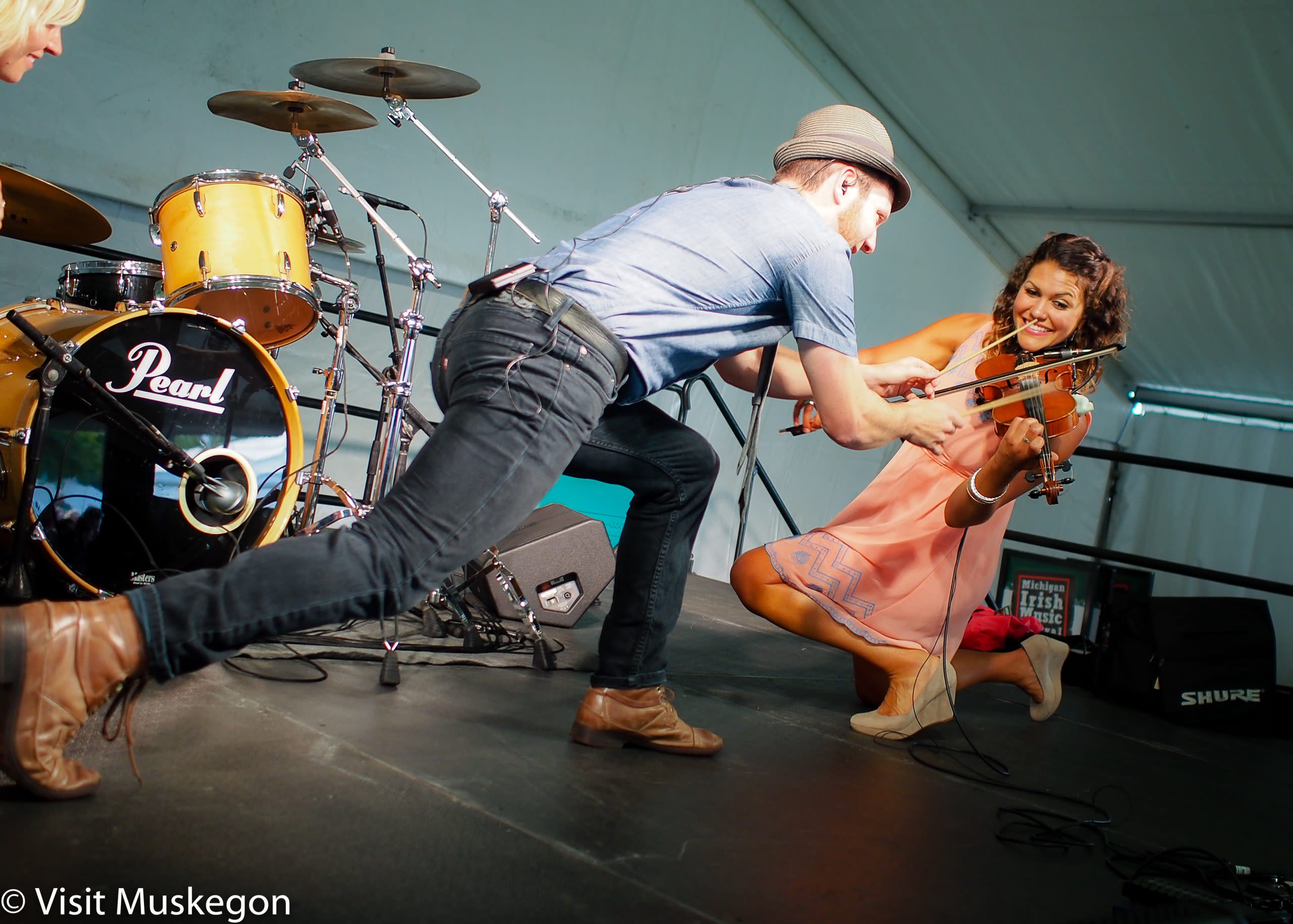 Michigan Irish Music Festival
Into crowds, energy and a different experience every weekend? Try out one of the famous Muskegon events from the roar Rebel Road's motorcycles (late July) to the delight of Lakeshore Art Festival (end of June) or the Celtic energy of Michigan Irish Music Festival (mid-September).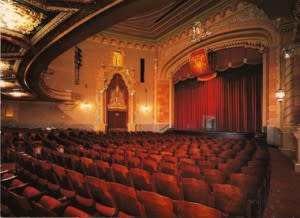 Interior of Frauenthal Center: Tim Reilly Photography
If musical and theatrical performances are your speed, you must visit the stunning Frauenthal Center with a 1,700-seat historically renovated Vaudeville Era theater that is home to the West Michigan Symphony Orchestra and Muskegon Civic Theatre. Want a more intimate experience? Take in a performance at The Block, a 125-person performance room of the WMSO.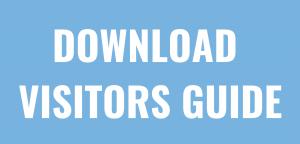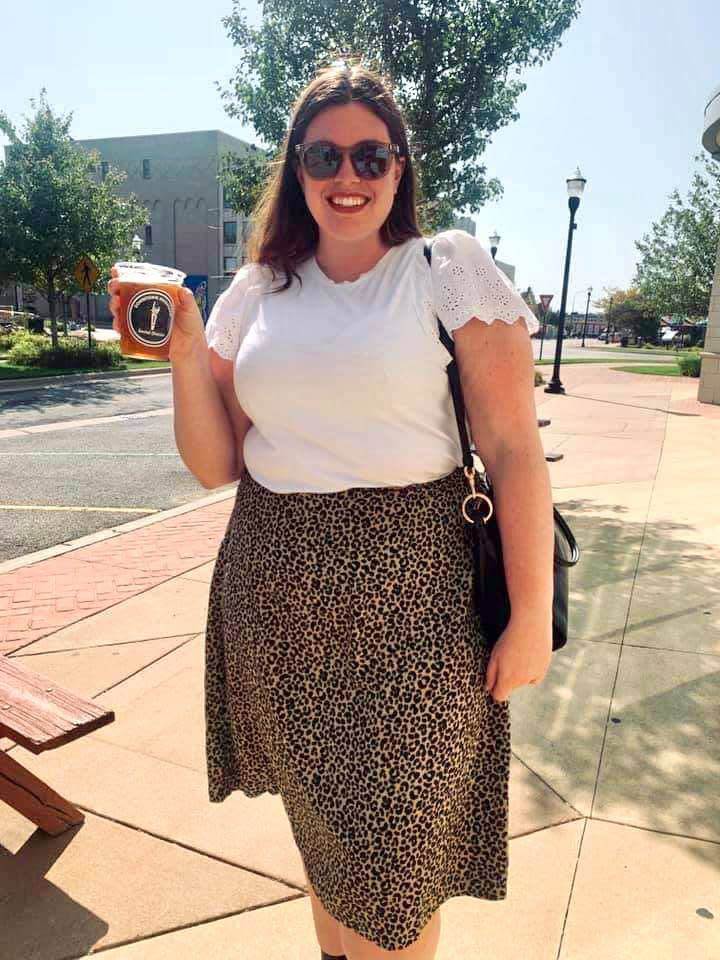 Emily Enjoying the Downtown Muskegon Social District
And if food, drink and nightlife are what you seek, the newly launched Downtown Muskegon Social District allows you to walk an adult beverage down 10 blocks of West Western Avenue that is home to 22 establishments.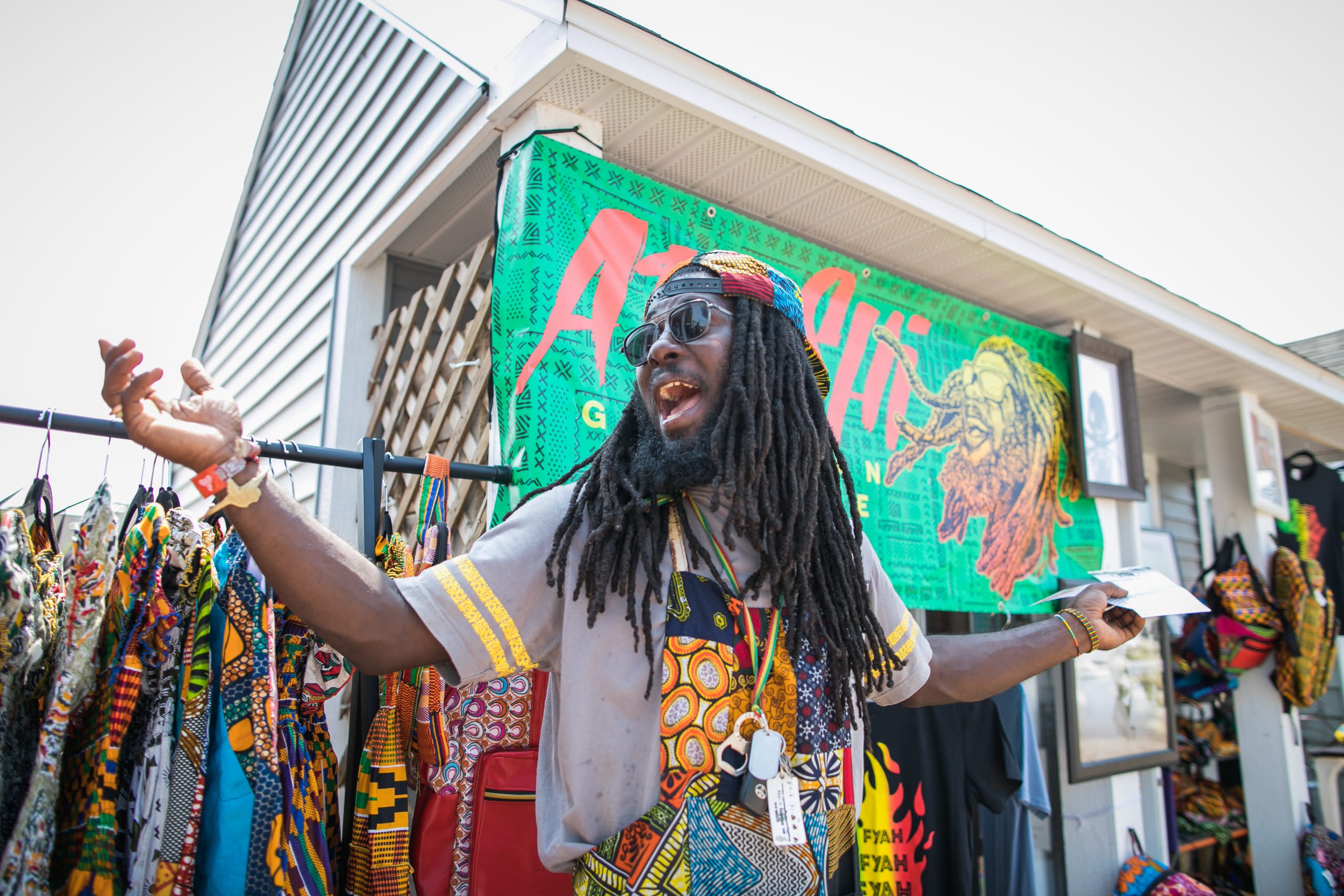 Western Market Chalets: Adam Alexander Photography
Come visit Downtown Muskegon. If you're a visitor, Morgenstern said the experience might have you thinking about becoming a resident.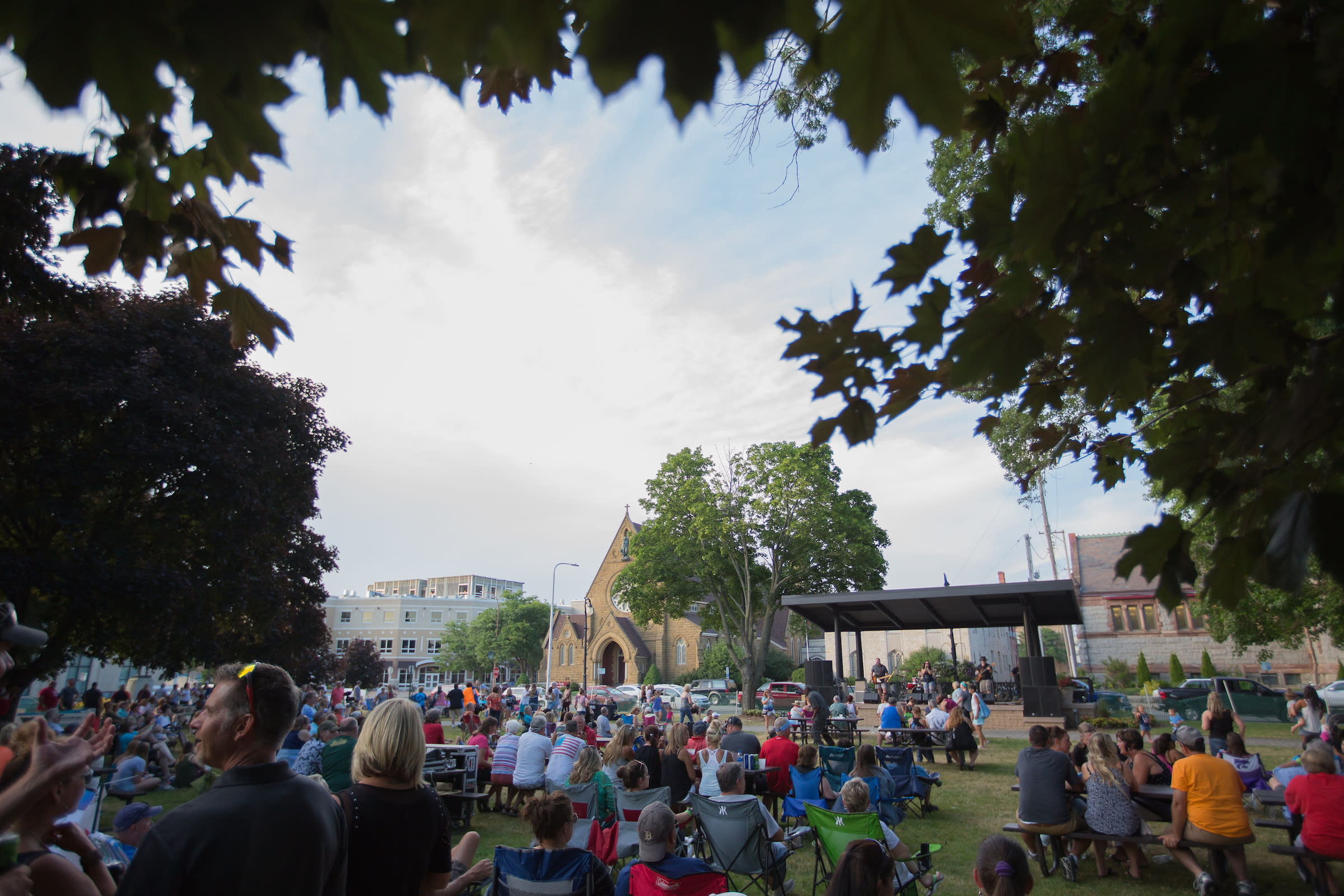 Parties in the Park: Adam Alexander Photography
"Downtown Muskegon has a big-town feel in a small-town community," she said. "There is enough action but it is clean, quiet and safe for all to enjoy."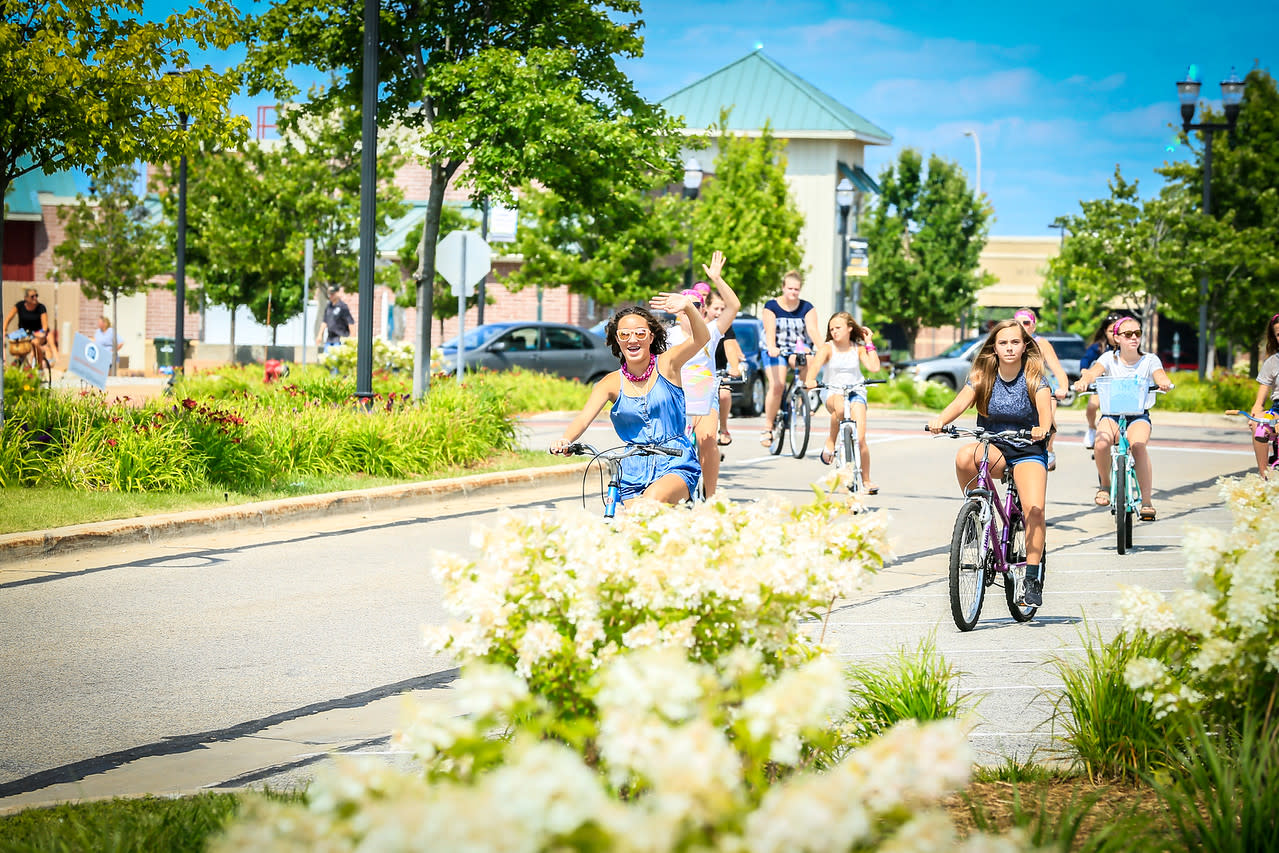 Cyclists on Western Ave: Tim Reilly Photography
Thank you for the blog contribution Dave Alexander and Emily Morganstern!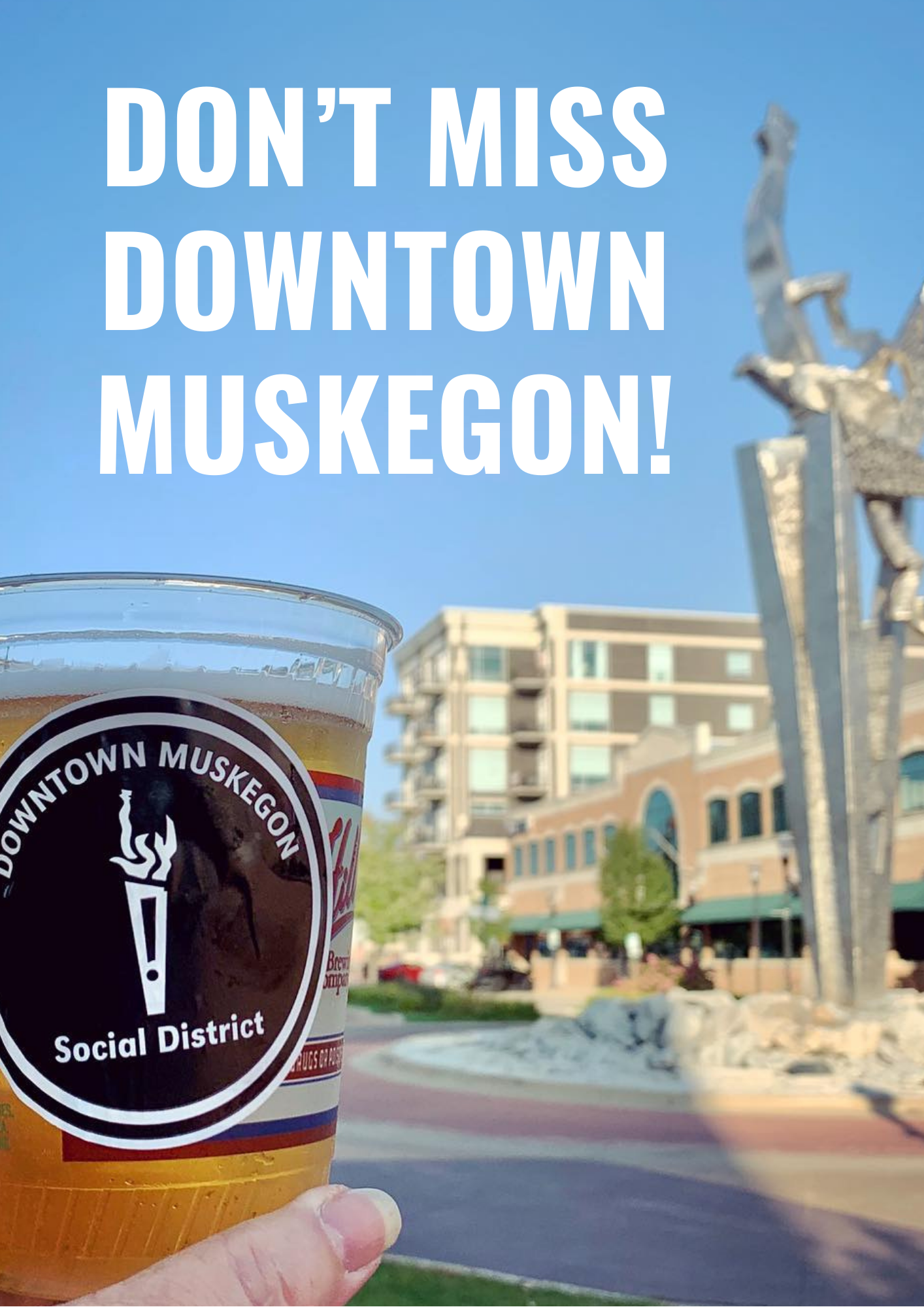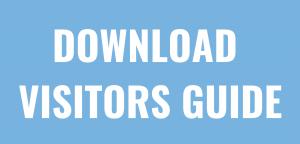 For more information: