More Than Music at the Michigan Irish Music Festival!
Michigan Irish Music Festival is a 4 day festival in beach-town Muskegon, Michigan. It has been presenting Irish and Celtic music, dance, culture, food and fun since 1999.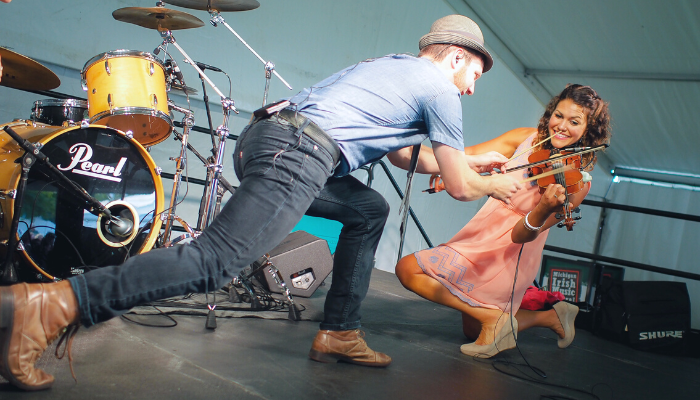 "To produce a world-class Music Festival that promotes Irish culture and heritage, enhancing the community as a destination through entertainment, tourism, education, and philanthropy." is the mission of this organization.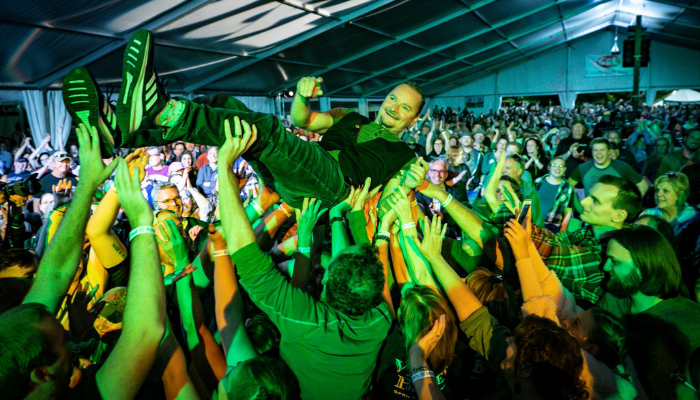 Accordingly, philanthropy shines through with over $365,000 in cash and 25,000 pounds of food that have been donated to the community since 2008.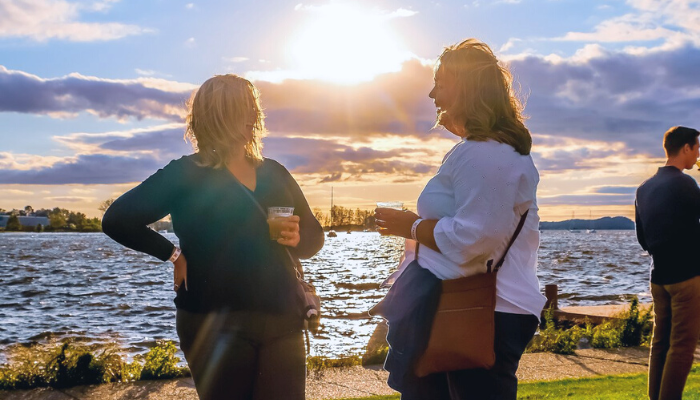 Heritage Landing is the beautiful location, right on the shore of Muskegon Lake. Guests can listen to the biggest names in Celtic music. Musicians and artists come from around the state, the nation and all over the world! In addition, a highlight of the festival is the focus on culture.
Cultural Experiences at the Michigan Irish Music Festival
Patrons can certainly find plenty of cultural presentations. All within steps from the energetic main stages. Exhibits and interactive experiences are offered throughout the festival grounds. 
 Grafton Street
A recent addition to the Michigan Irish Music Festival was "Grafton Street". Where one could wind thier way to an area named for a famous street in Dublin. Grafton Street, in Ireland, is known for street art and music. In Michigan's Grafton Street patrons will find the Session Tent; a drop-in music circle inspired by the Irish tradition of "session music." In this area, you can find live music, dance, storytelling, and more. Yard games and local craft cocktails from Wonderland Distillery add to the good-time-spirit!
 Irish Life & History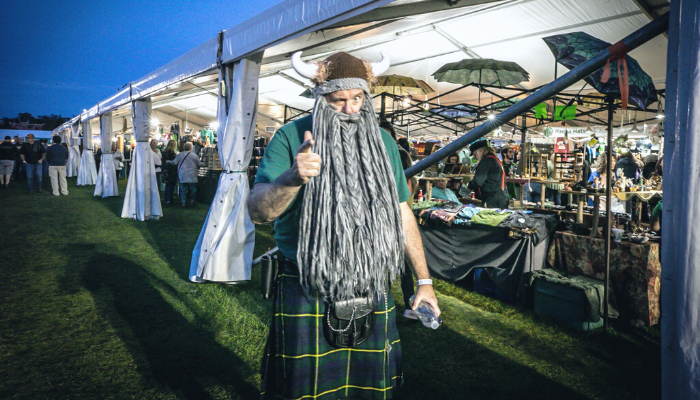 Dig in to a deeper understanding of the Irish and their culture. Growing up in an Irish-speaking home, the Irish diaspora, the history of crios belt weaving... These are just a handful of presentations one can sit in on.
 Celtic Canines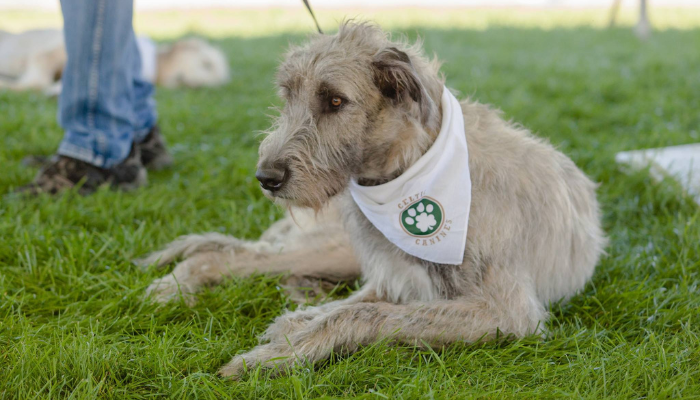 Come meet all the dog breeds originated from the Emerald Isle. Learn about what each breed was originally designed to do. 
 Wake House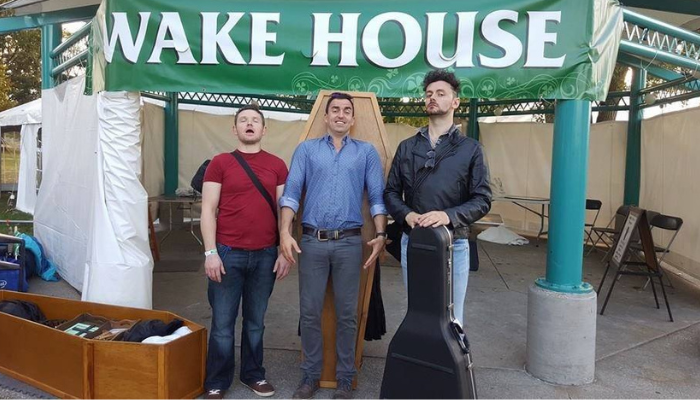 Get a glimpse into the unique tradition of an Irish wake. Three days filled with dancing, drinking, and singing as a celebration of life.
 Catholic Mass
Patrons are invited to gather at the festival's G&L Cork Stage for Catholic Mass on Sunday mornings.
 Literature & Creative Arts
Experience Irish literature and creative arts like never before. It must be remembered that many of the world's prolific writers, playwrights, and artists were of Irish heritage. Irish Language, the Book of Kells, Celtic mythology, WB Yeats - information on these and more are available.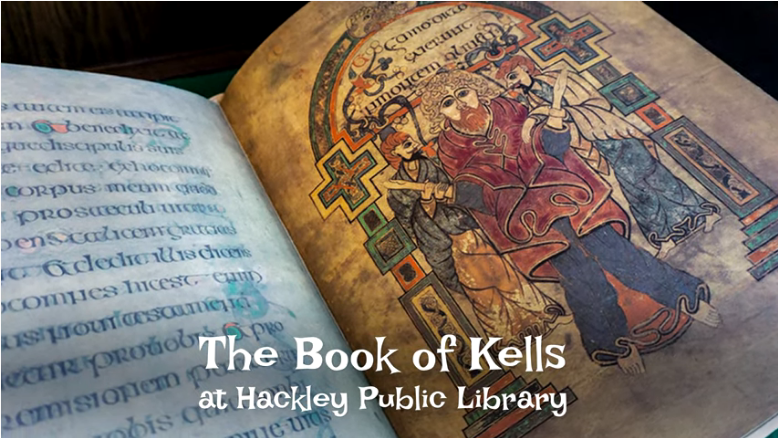 Did you know Muskegon's Hackley Library is home to what may be the only copy on permanent (and free!) display in a public library in North America? Click to above to watch a video on it!
 Music Education & Performance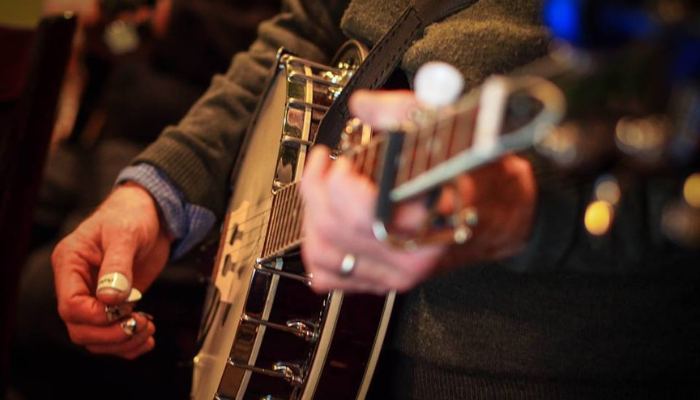 Reignite your passion for music! Festival musicians lead interactive how-to workshops and intimate solo concerts.
Wee Ones of All Ages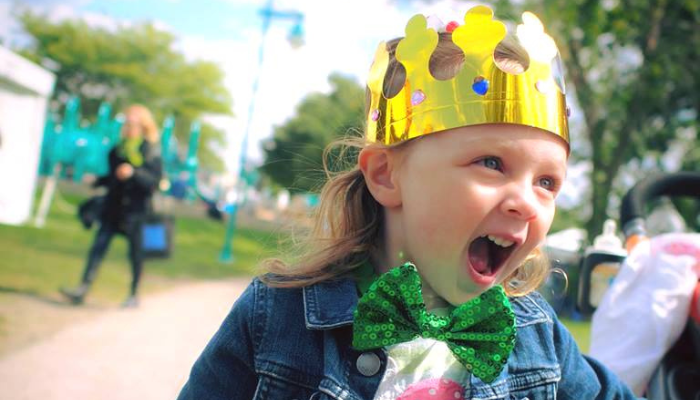 Wee ones can be whisked away by Irish tales and storytelling. Stop by the Wee One's tent for a variety of crafts and free face-painting; available all weekend long.
 Food & Shopping
Find authentic Irish fare in the Celtic Kitchen at
Michigan Irish Music Festival
. Feast on favorites like corned beef, fish and chips and potato soup!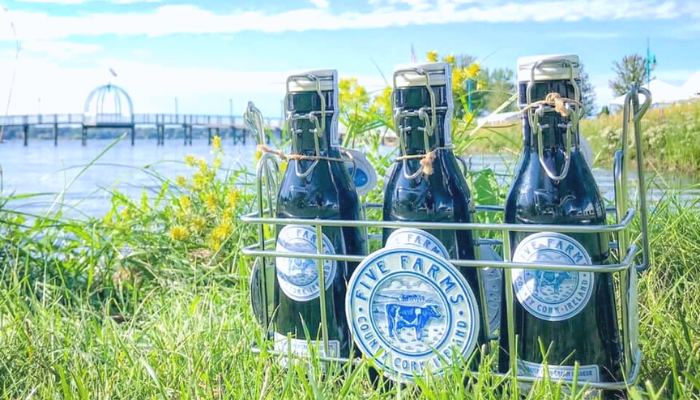 Of course beverage stations offer classics like Irish Fest Stout, Five Farms Irish Cream, Magner's Irish Cider, and Jameson Irish Whiskey
.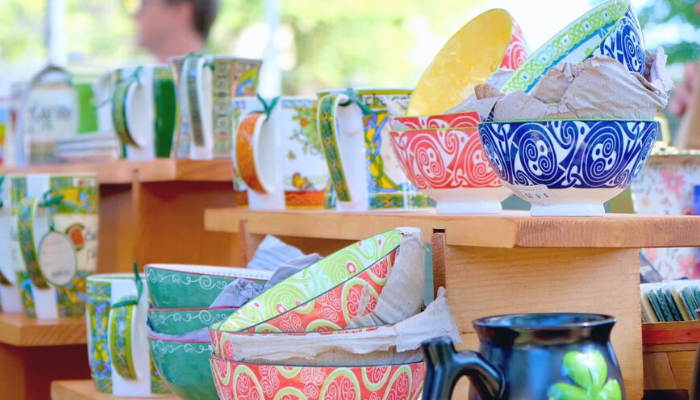 Bring your Christmas list! Shoppers love the
abundance
of Irish-made and local goods. Discover dozens of vendors at both the Irish Market and the Irish Store. 
Whether you find yourself jamming in the Session Tent, creating Celtic crests, watching traditional Irish dancers, relishing in some authentic (and dirty) limericks, or dancing in the front row; On the whole
Michigan Irish Music Festival
truly
has something for everyone
.
Held at Heritage Landing in Downtown Muskegon, Michigan the second weekend of September.