Guest blog provided by Muskegon Polish Festival
The Muskegon Polish Festival Returns!
This two-day event is held each Labor Day weekend on Friday and Saturday. (See it on the Visit Muskegon Calendar of Events HERE)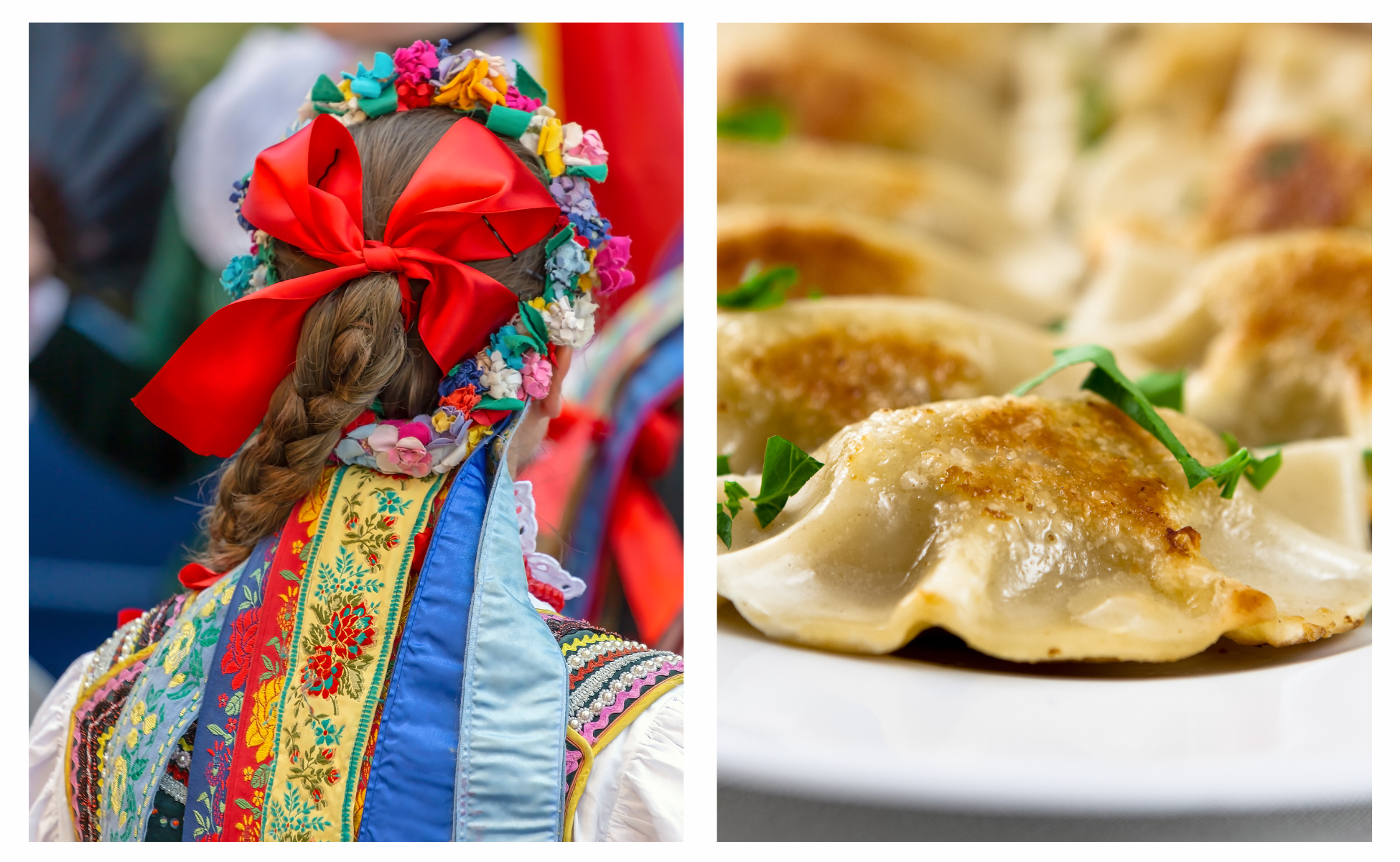 Muskegon Polish Festival is blessed with a beautiful setting! Historic Hackley Park in Downtown Muskegon plays host to our event. Muskegon is a beach-town located along the shores of Lake Michigan. Muskegon County has a reason for every season - and Muskegon Polish Festival is a new tradition that marks the changing of the summer season to autumn.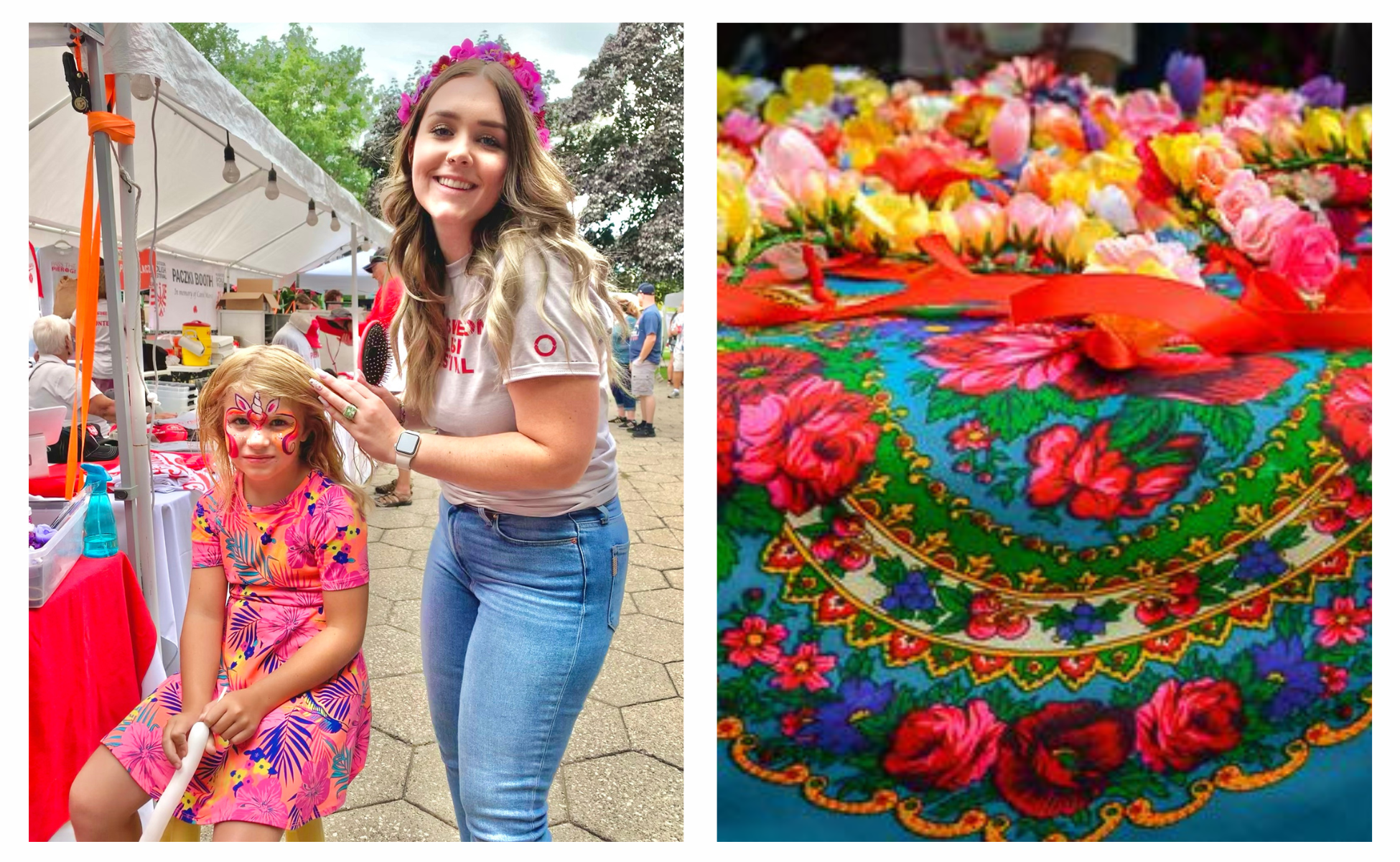 Visitors from as far away as California have come to enjoy the festival. We are proud of the positive feedback received annually - from those in and around the community.
Food, Fun and Music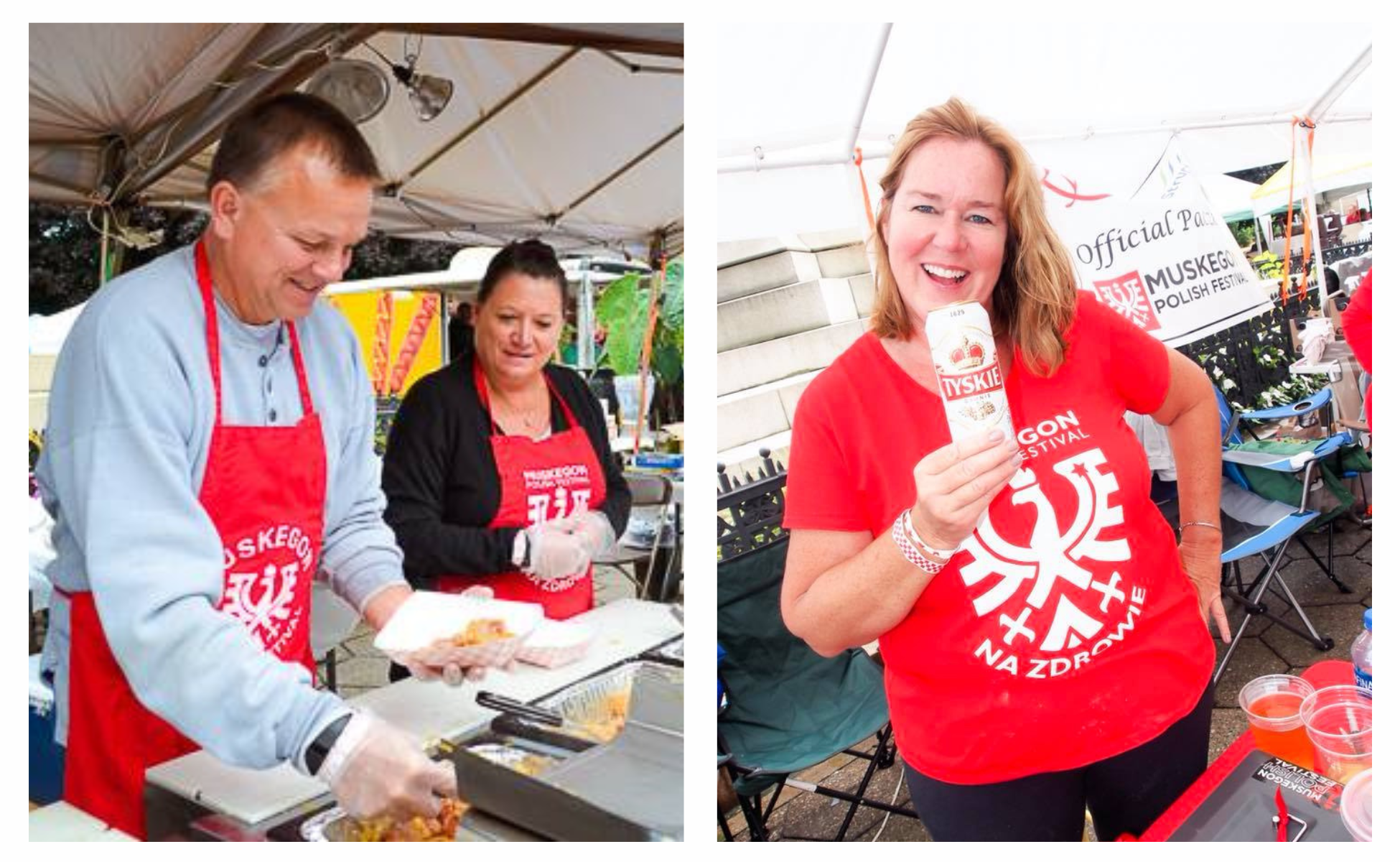 Not surprisingly, our festival offers traditional Polish food including golabki, pierogi, kielbasa, and kapusta. Of course we offer three distinct types of Polish beer imported from Poland. There are free children's activities including face painting, caricature drawings, balloon art and more.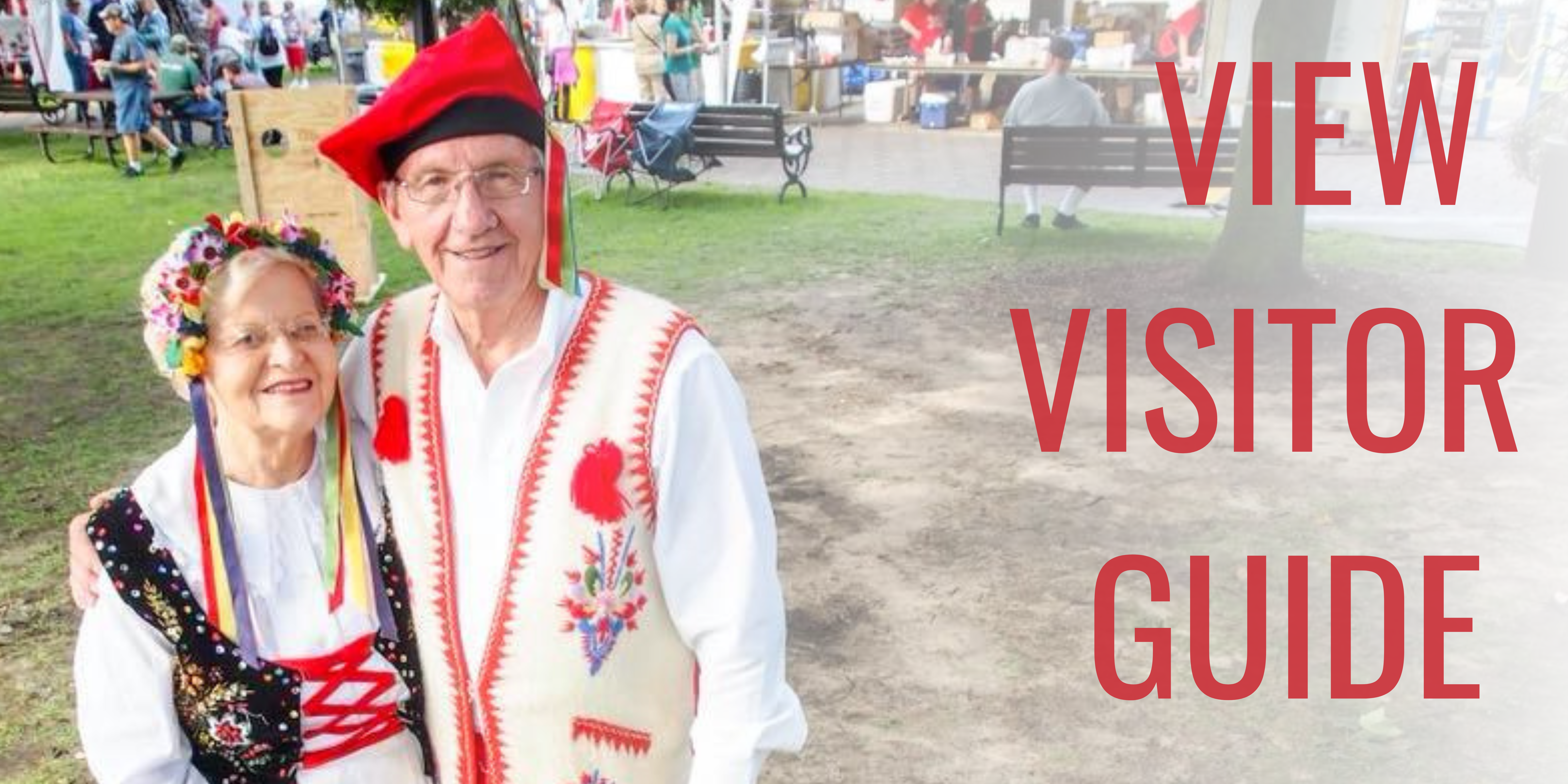 Get a jump on your holiday shopping with Polish merchandise from our market vendors.  And of course, there will be lots of live polka music and dancing! See the full music schedule HERE
That Dance Floor!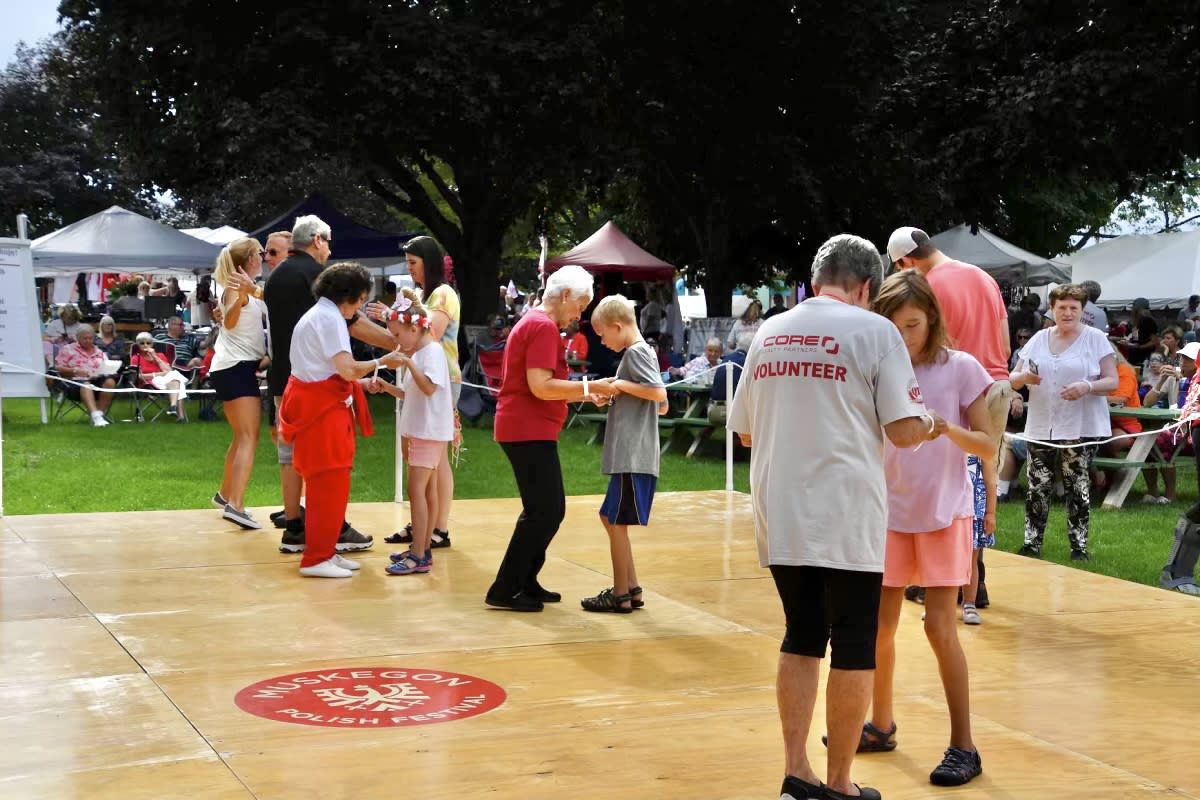 Introduced at our second festival, our dance floor is unique and one of kind. Designed by two of our volunteers, it was made so dancers could "feel the bounce" as they danced the polka. A lot of polka dancing has taken place on this floor, and it was treated to a beautiful refinish in summer of 2023!
How We Came to Be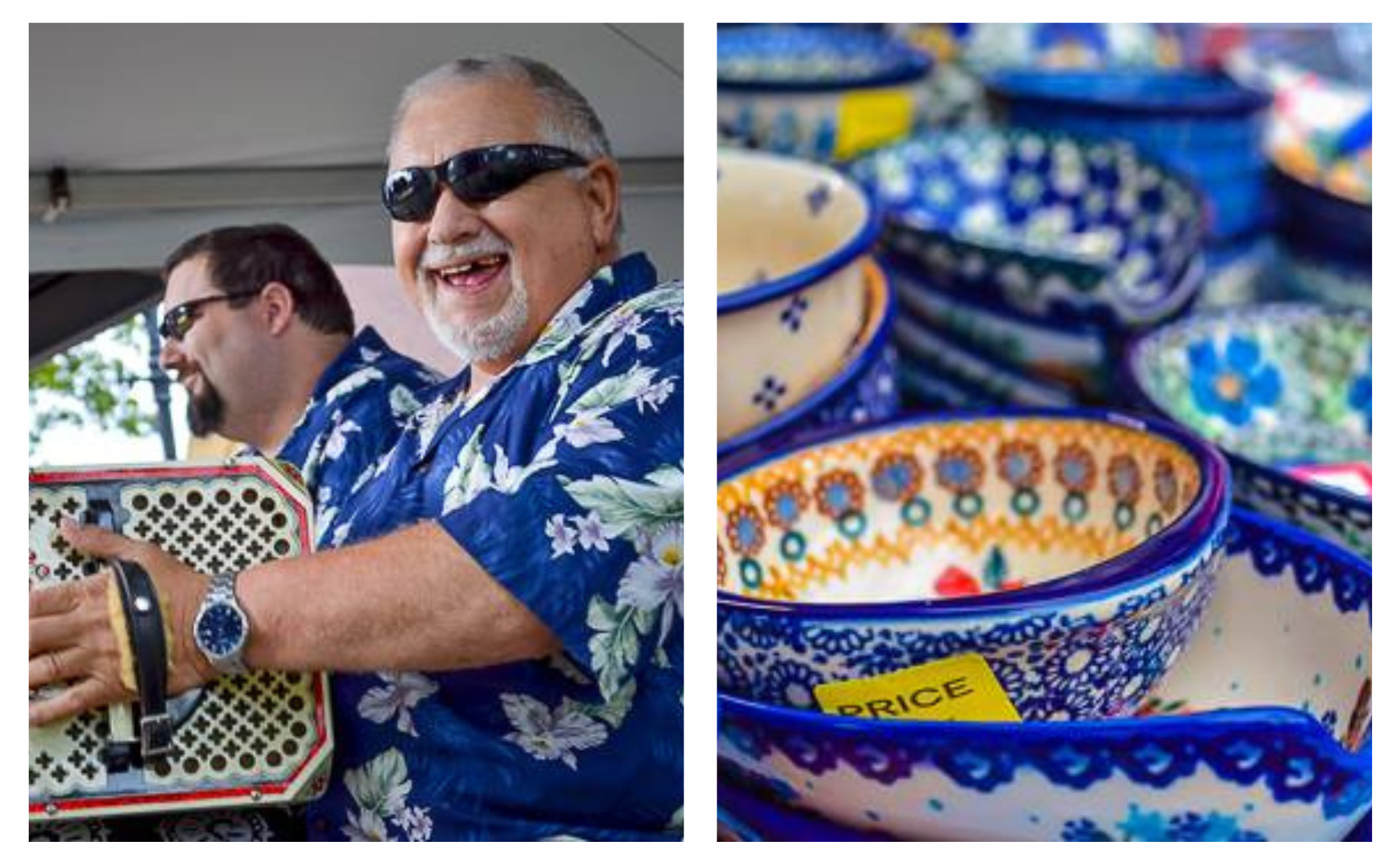 Around 2012, a small group of folks from the Polish community came together with a mission to bring to celebrate Polish heritage. This had been missing since Seaway Polka Festival disbanded several years earlier. President, Tom Sanocki and Vice President, Len Piasecki were instrumental in getting the first event off the ground. We now have an executive board of directors consisting of nine committed volunteers; all with ties to the Polish community. The Muskegon Polish Festival board works all year long with monthly planning sessions. These include "open to the public" meetings held at Knights of Columbus for most of the year.
The Beer Doesn't Pour Itself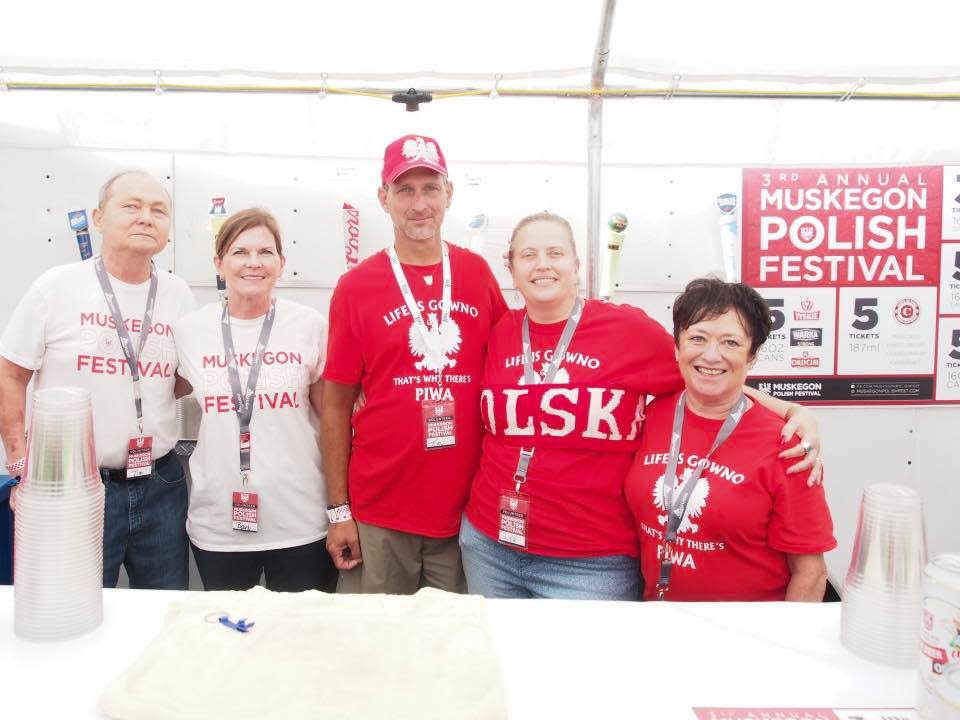 About 340 volunteer shifts need to be filled to seamlessly pull off our festival. Volunteers feedback is welcome in order to make improvements year after year. Along with our volunteers, we are very grateful to Shawn Fairfield and the Muskegon Big Reds Football team. Each year they help move and install our wooden dance floor. Like to volunteer? Click HERE
Mission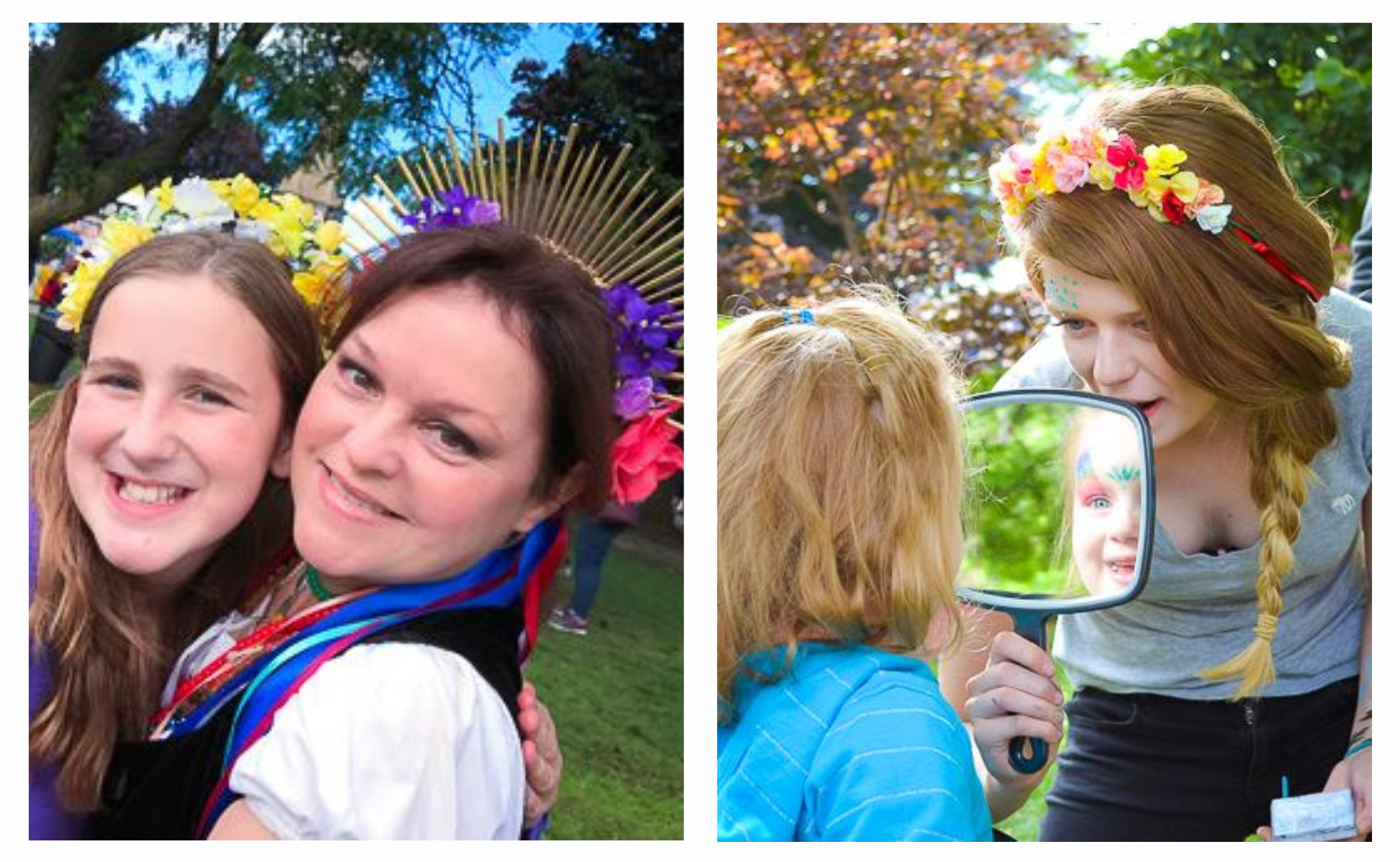 According to the 2020 census, six percent of Muskegon County identified as having Polish heritage. The mission of the Muskegon Polish Festival is to share our Polish culture through live polka music, food, and dance; all while promoting a family friendly atmosphere.
Giving Back
The Muskegon Polish Fest is a non-profit 501c3 organization. Since our inception, Muskegon Polish Festival has invested approximately $40,000 back into community organizations. These include Noah's Project, Kid's Food Basket, Catholic Charities of West Michigan, and Salvation Army Turning Point programs.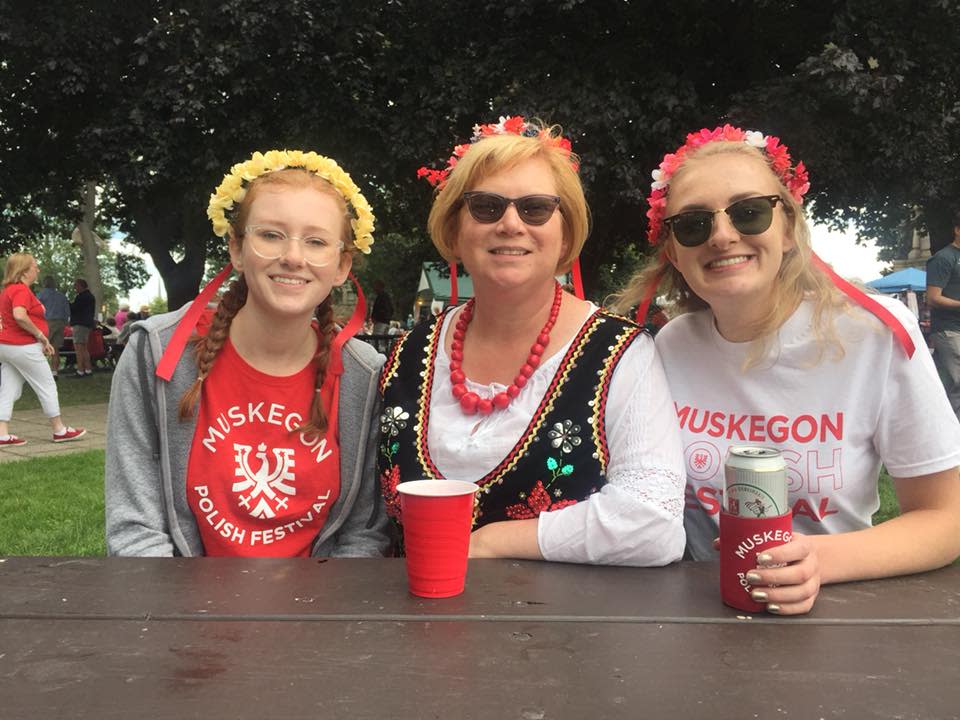 Written by Anna Moss - Secretary, Muskegon Polish Fest