Guest Blog from Nick Gereaux and John Frawley
Why do we run? As human beings - what was the driving force that made that first person decide that walking wasn't quite cutting it?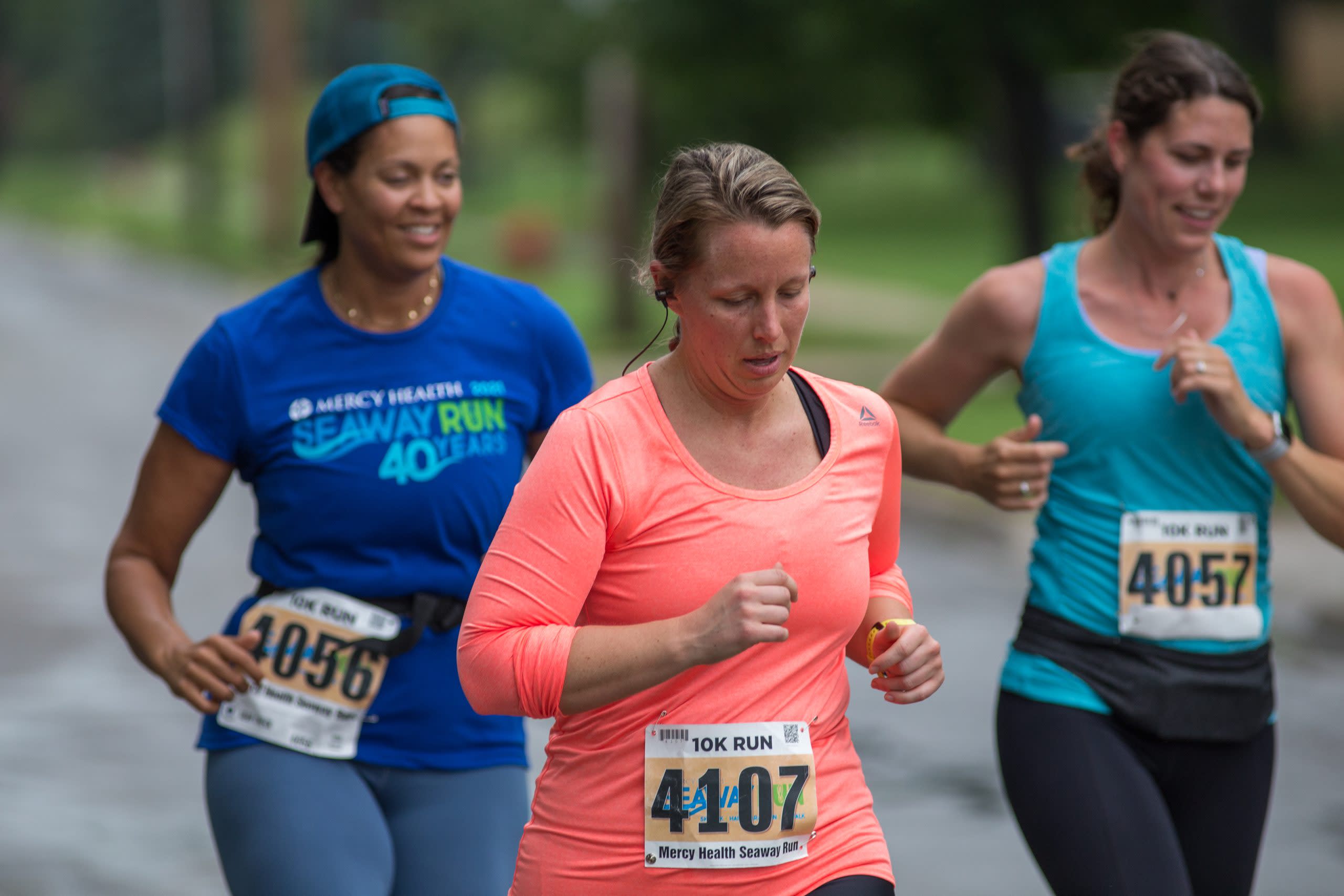 I'd venture that it wasn't as much of a conscious decision as it was a "Hey, that large animal with teeth is getting kinda close!" moment in history. But now, why are we still running? What pushes us to lace up and make ourselves sweaty and sore when it's too cold or too hot?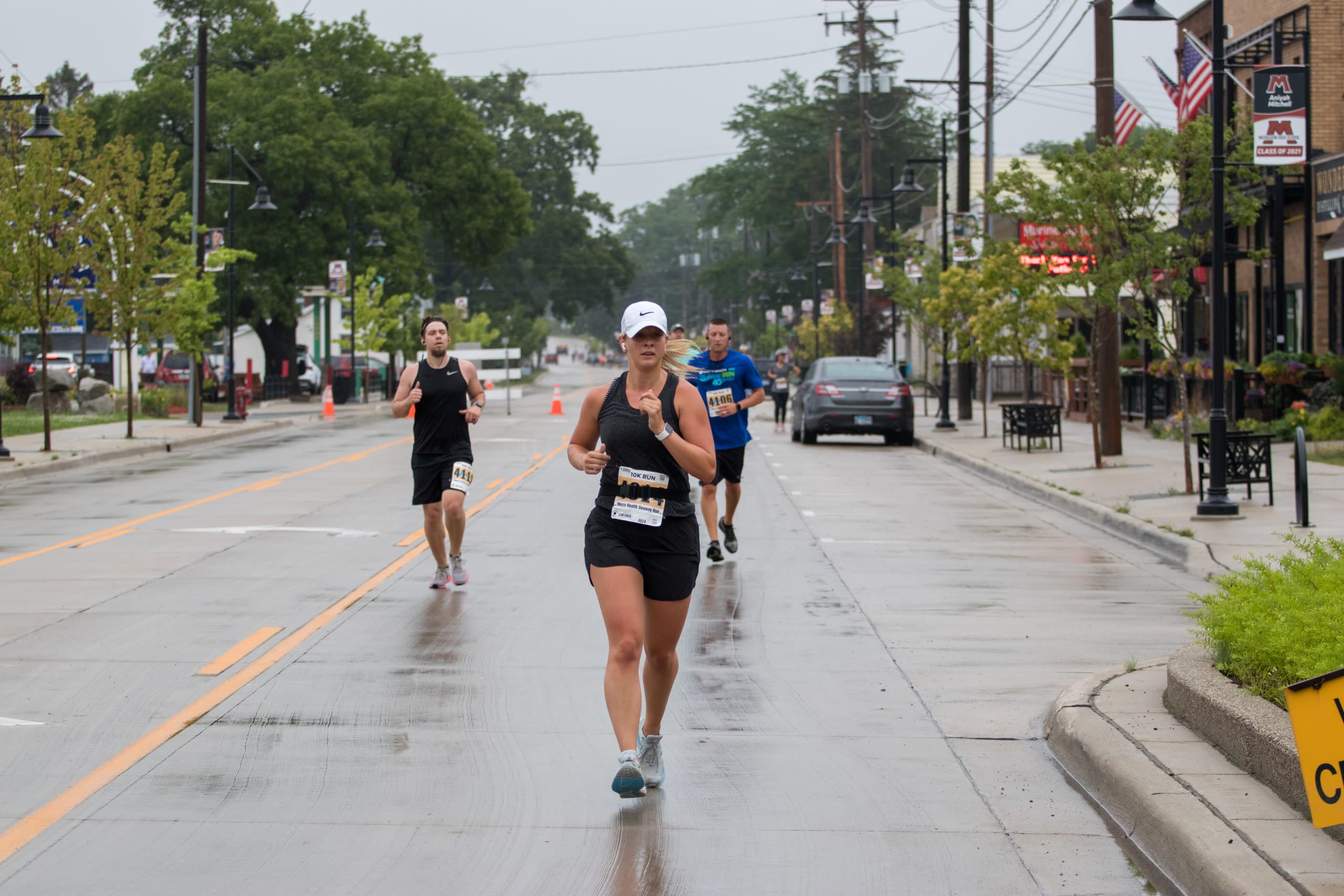 Some of us run for our health, as a way to escape the stresses of work and life for a little while, or because they really, really, REALLY like pizza. If you venture out to your local run club (yes, they're a thing and you should be there!) you'll see a number of these and other motivations.
You'll see the thing that we think is the biggest motivator of all – and what binds us together as runners - community.  Our local run club in Muskegon, Run Muskegon, meets every Wednesday at The Brewers Lounge at Pigeon Hill – and it's where many of our Seaway Run team got their start lacing up and hitting the pavement.
They welcome all faces and all paces, a mantra that is visible throughout the running community.  We all start somewhere, and whether you're walking your first 5k or running your 100th half marathon, you are welcome at the Trinity Health Seaway Run.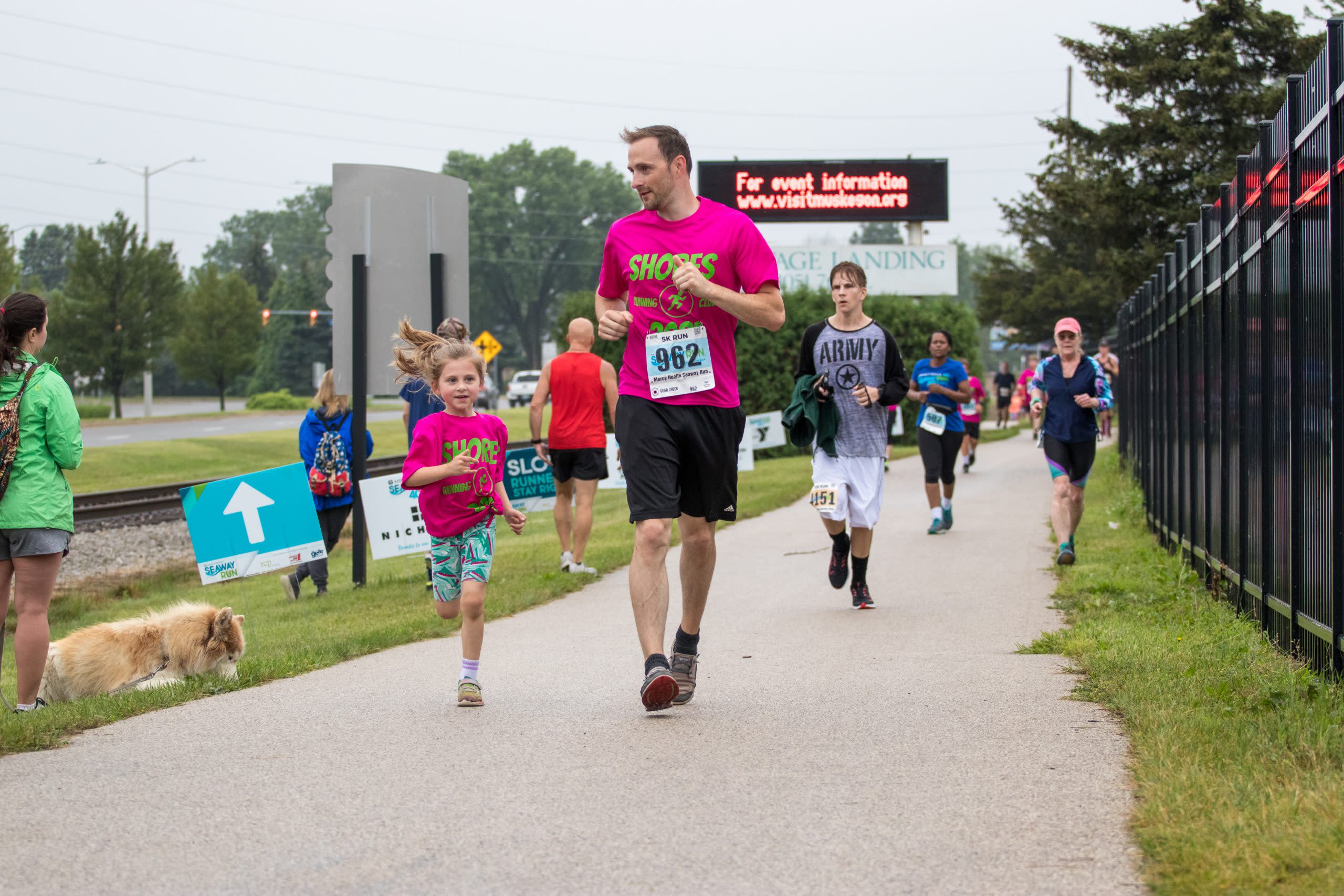 The Seaway Run is entering its 42nd year in 2023.  Officially getting our start in 1981, this race has grown into a partnership between Muskegon YMCA and Rotary Club to promote health and wellness in our community.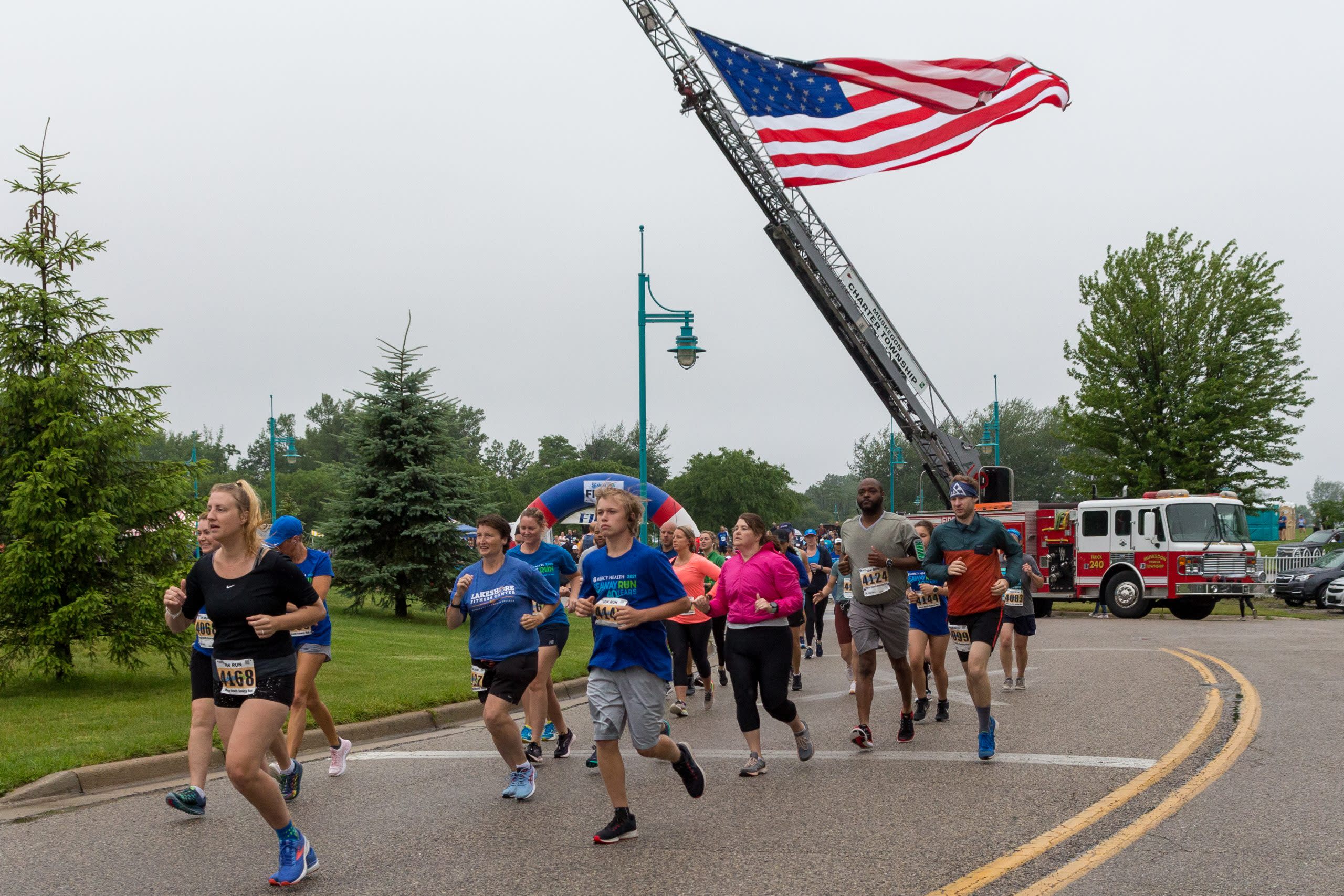 The race attracts runners to Muskegon to experience that same community as they propel themselves from Heritage Landing downtown to Nims, Lakeside, Bluffton, Pere Marquette, and Beachwood neighborhoods along the half marathon course.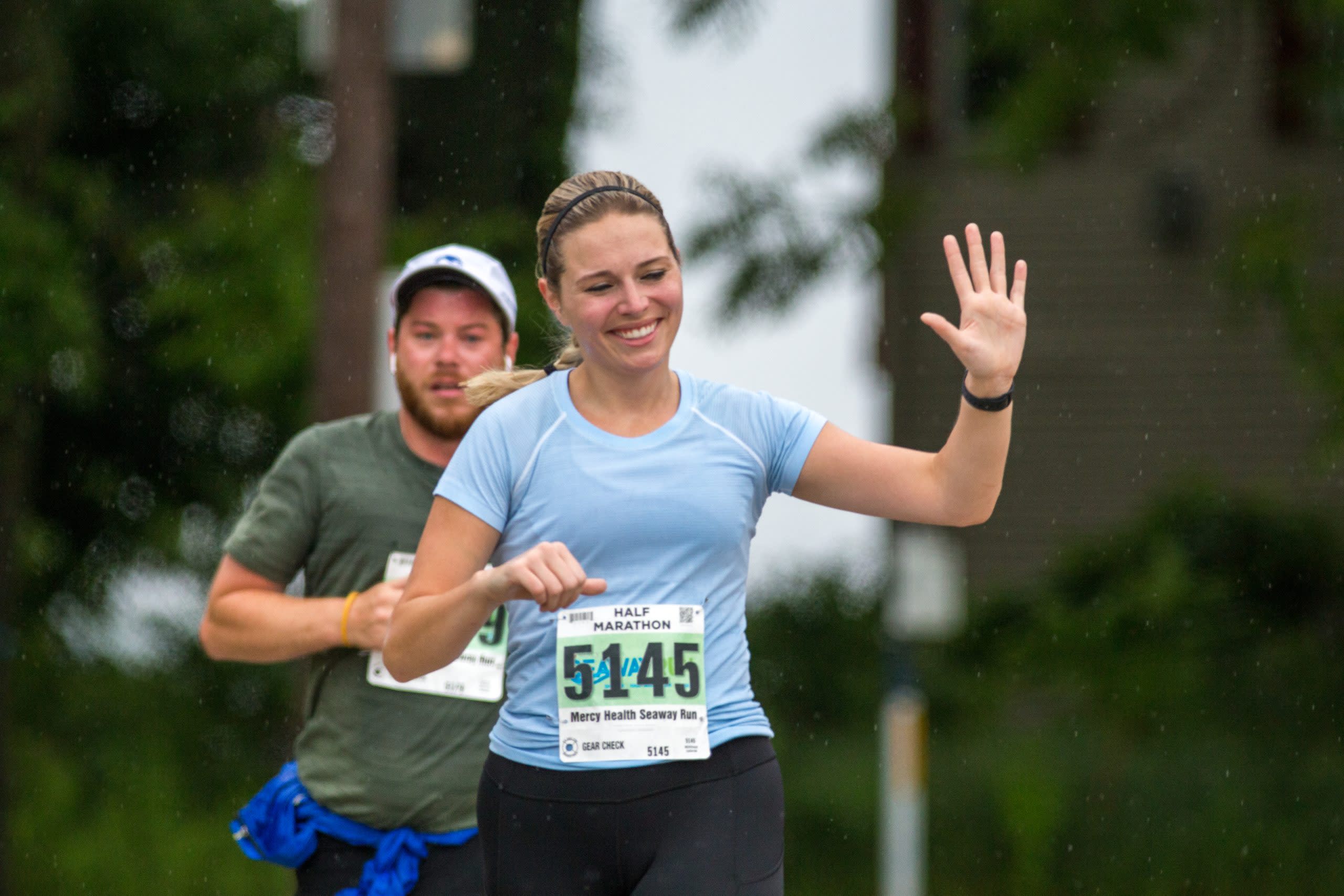 All of the race-courses highlight our beautiful shoreline and vibrant neighborhoods though, winding along streets and trails that will fill with excitement and support on June 25th.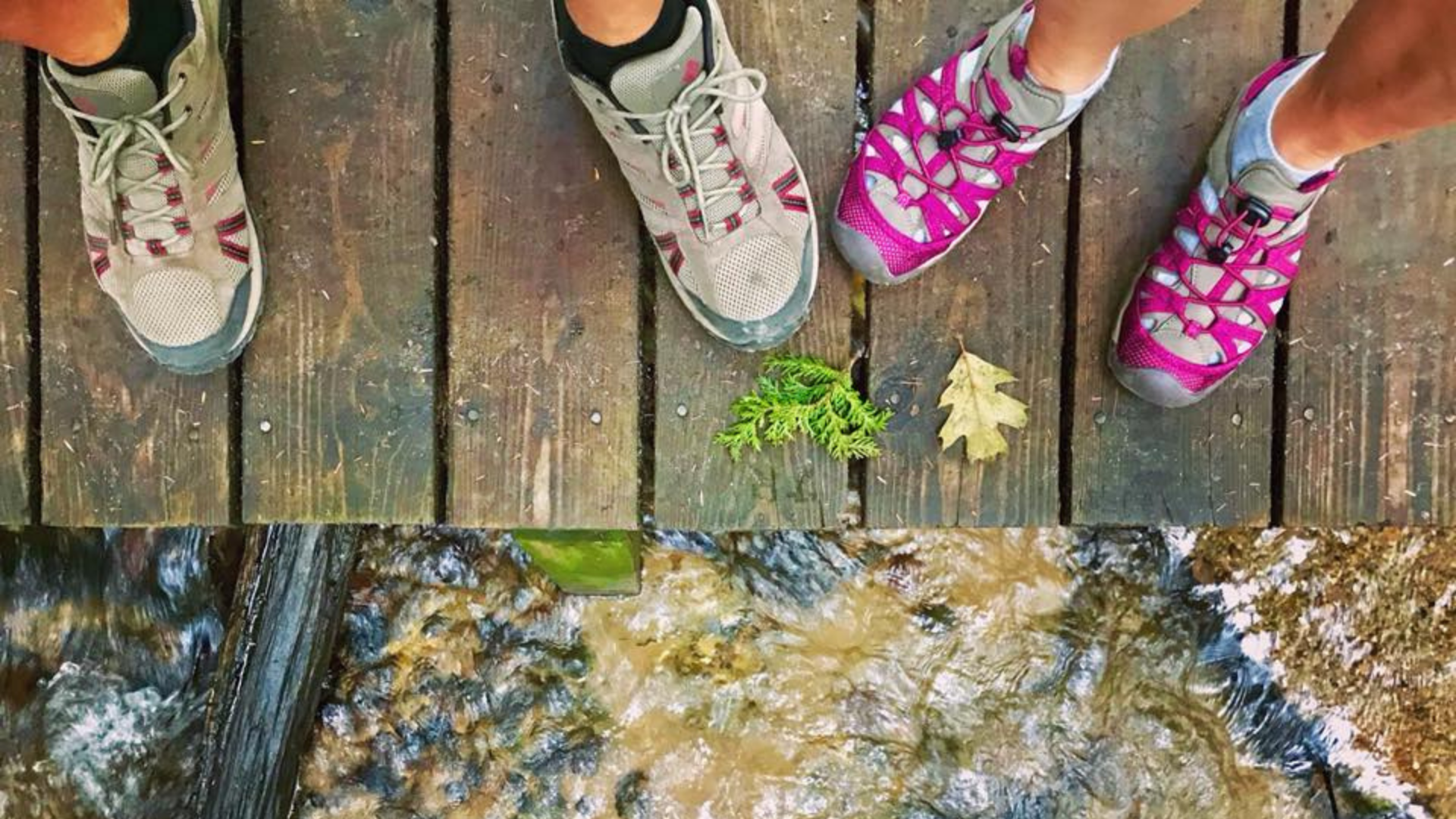 Click Image for Trail Information
There are plenty of reasons to join us this year at the Trinity Health Seaway Run.  We are driving to improve our health, support loved ones who are already bitten by the running bug, or – as we mentioned earlier – maybe we just want a slice or eight of great pizza afterward.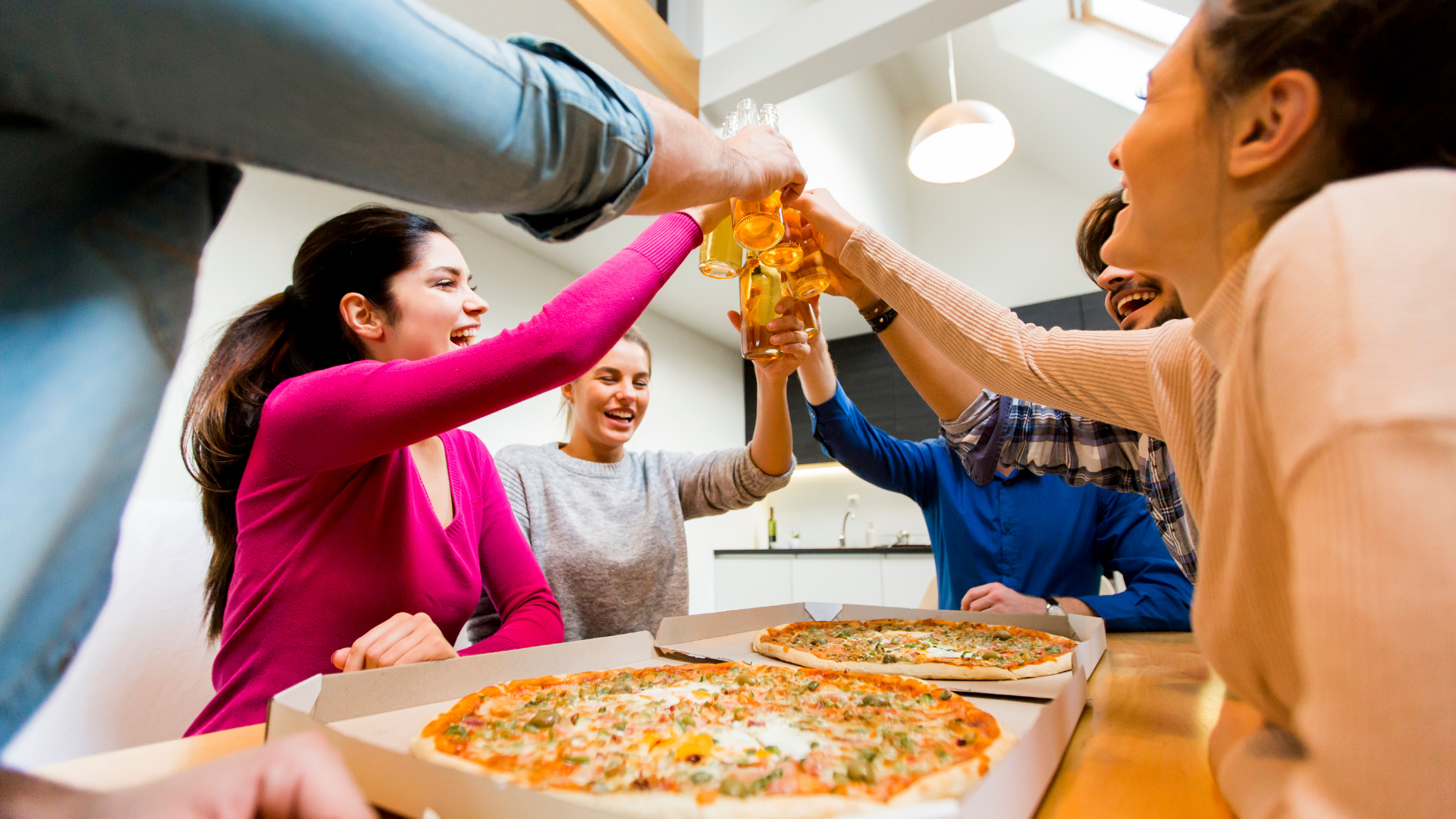 No matter what brings you to the starting line, we hope you take the time to experience the running community and the Muskegon community.  You'll find that both will be cheering for you as you come through the finish.
Happy training – look forward to seeing you on June 24th!  More information on the race and registration can be found at our web page HERE.