Guest Blog by Tonya Denmark, Detail Oriented Traveler
Do you struggle to find things to do with your teenagers in the summer?
I'll admit, growing up in Muskegon, I didn't realize how great it was to live there or just how much there is to do.
Now that I have my own teenagers, I get to see what they love about my hometown. While we no longer live in Muskegon, we return every summer to take advantage of the amazing weather, spectacular beaches, and active adventures.
Pere Marquette Beach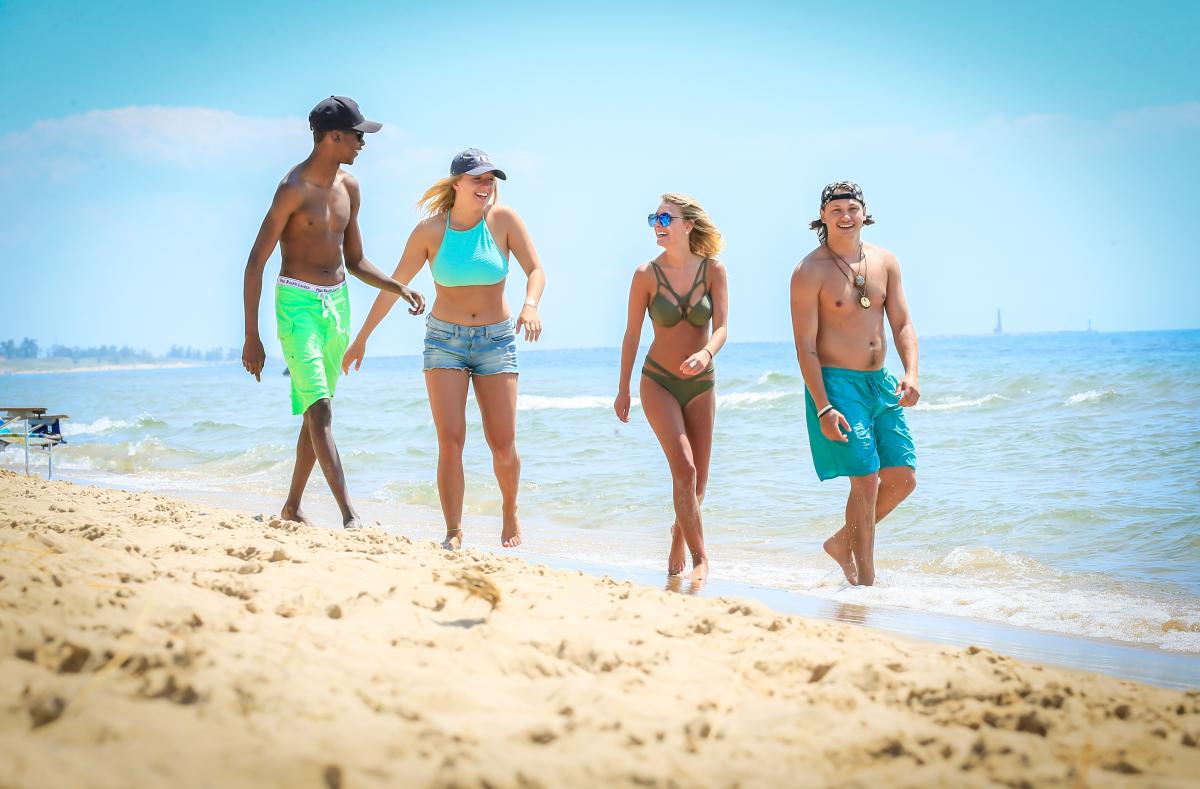 Our favorite place in Muskegon is the beach, specifically Pere Marquette Beach. With so much space to spread out, we're happy to pick a place to park our stuff and let our teens explore independently. 
The Deck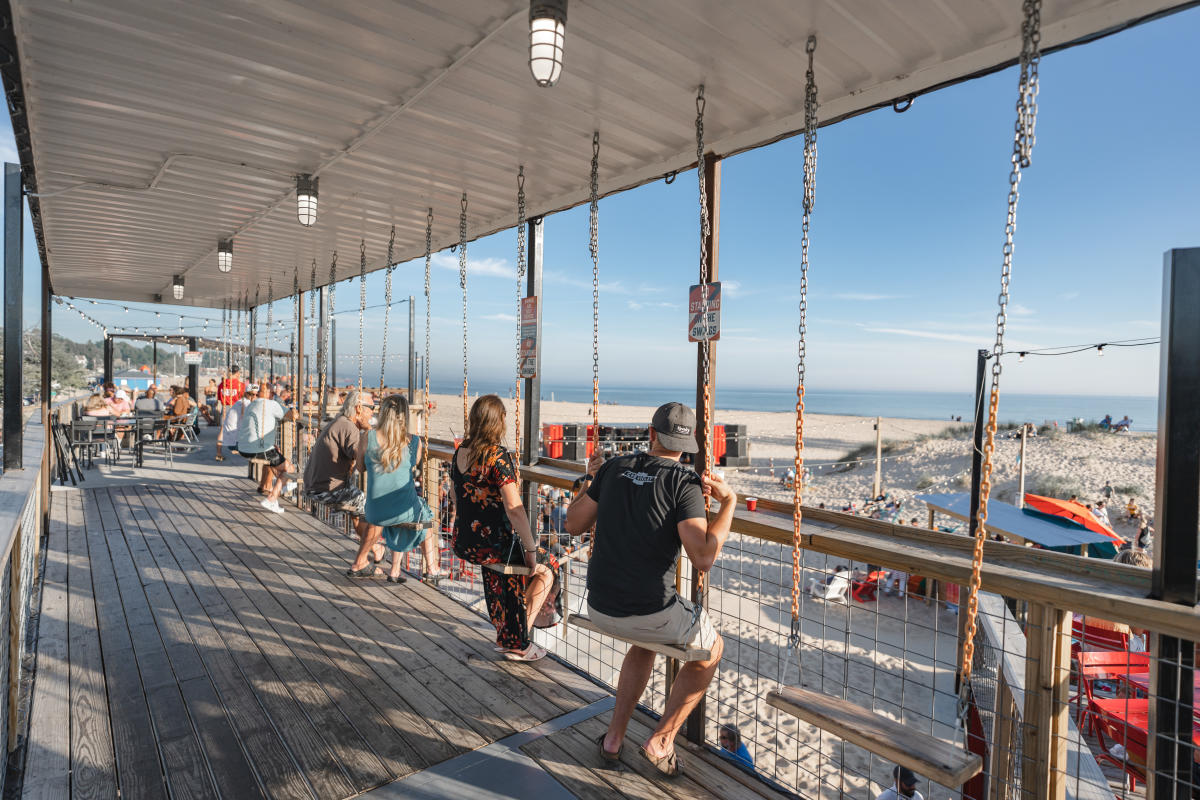 No trip to Pere Marquette Beach is complete without hanging at The Deck. Live music, great food, and beachside games make this great for families, or teens can come here alone. The Deck has both a Main Deck for dining and Below Deck for sitting on the beach sand, enjoying live entertainment. Our family loves catching a live show in the band shell on the beach, and our teens enjoy some swing action on the top deck and grabbing a game of Cornhole or fuse ball below deck. 
Beach Volleyball
Besides simply laying on the beach and catching some surf and sun, teens can grab a game of beach volleyball at Pere Marquette Park. Bring a ball and play at one of the many sand courts. If you're a Muskegon resident, consider joining one of the Inside Out Beach Volleyball Leagues. They offer a high school division for grades 8-12.
Kiteboarding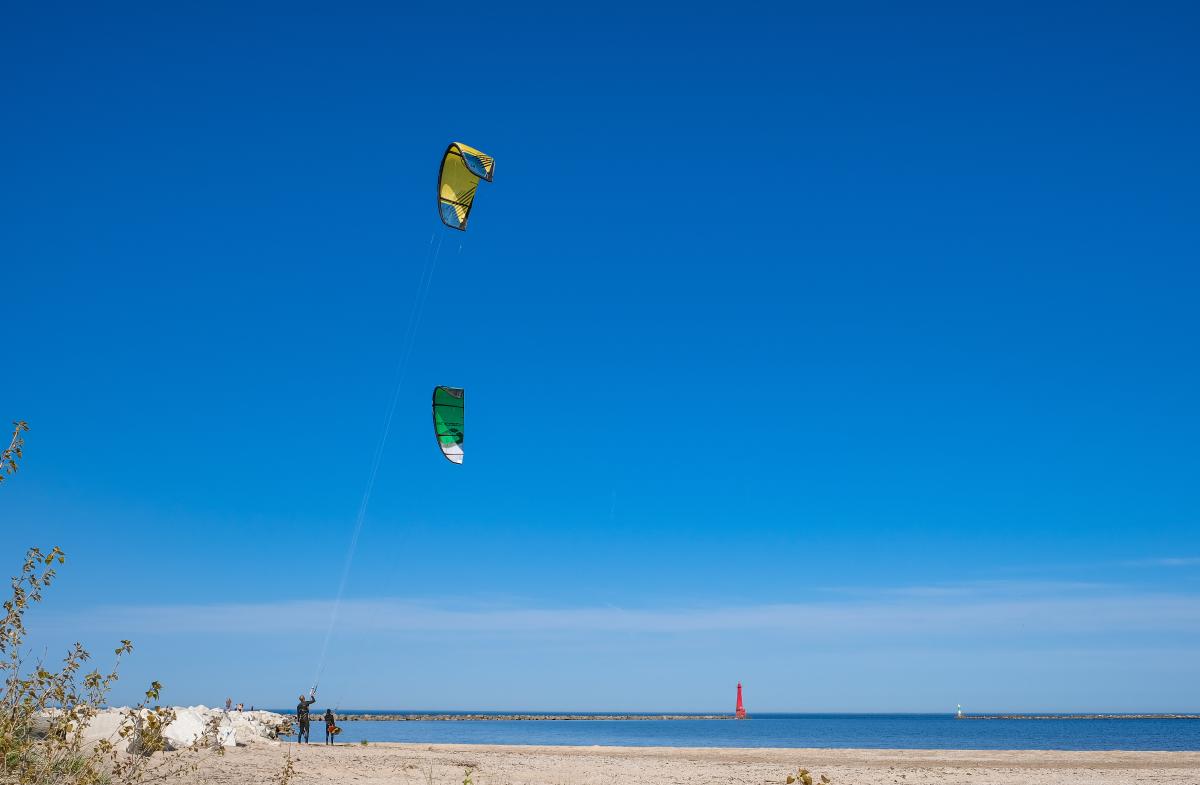 If you want an adventure, get a lesson in kiteboarding with the MACshack Kiteboarding School. MACkite offers lessons at the MACshack at 1801 Beach St. With knowledgeable staff and in-depth lessons, teens will love that they don't need to go to Cocoa Beach to experience that surfer feel. 
Michigan's Adventure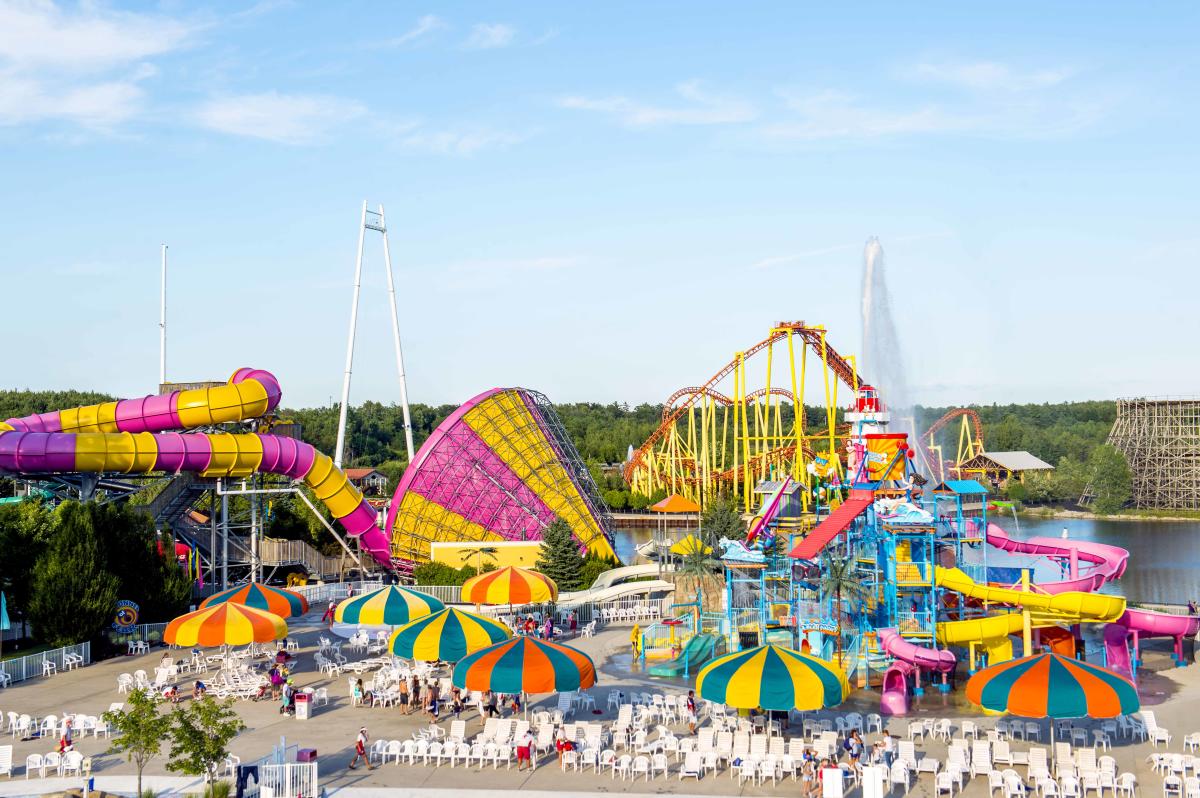 Michigan's Adventure is a great place for teens to hang out in the summer in Muskegon. While it may not have the same appeal as when they were younger, teens will still enjoy spending most of their day in the water park and hitting up some rides like the Dodgem bumper cars or the Scrambler for the nostalgia factor.
Hiking & Biking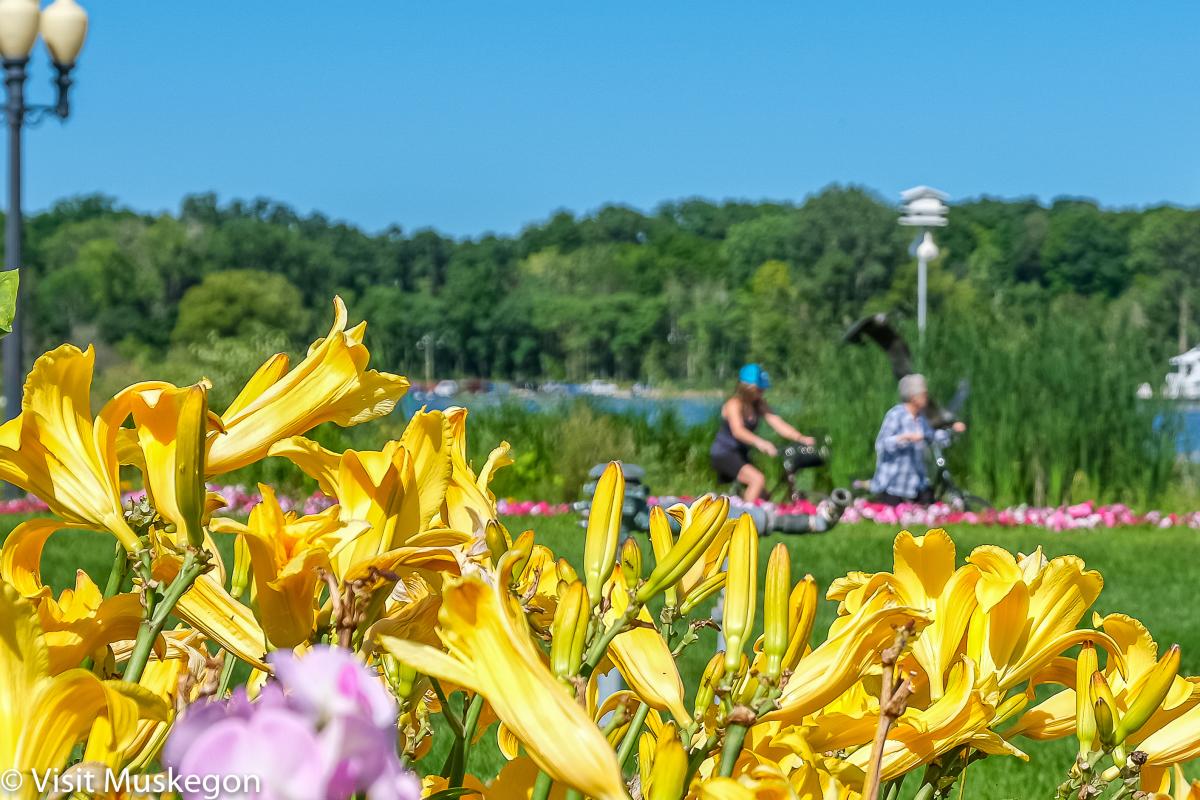 There are so many great places to go hiking and biking in Muskegon. Thanks to some of the newer bike trails, teenagers and their family or friends can bike all the way from Whitehall to Grand Haven covering much of Muskegon County. This can be a fun challenge if you've never hiked in a sand dune.
Muskegon State Park is the perfect place to try a dune challenge, to see how many you can climb. P.J. Hoffmaster State Park is another beautiful park to explore the dunes. There are a few hiking trails to explore plus access to Lake Michigan beaches.
Shopping & Thrifting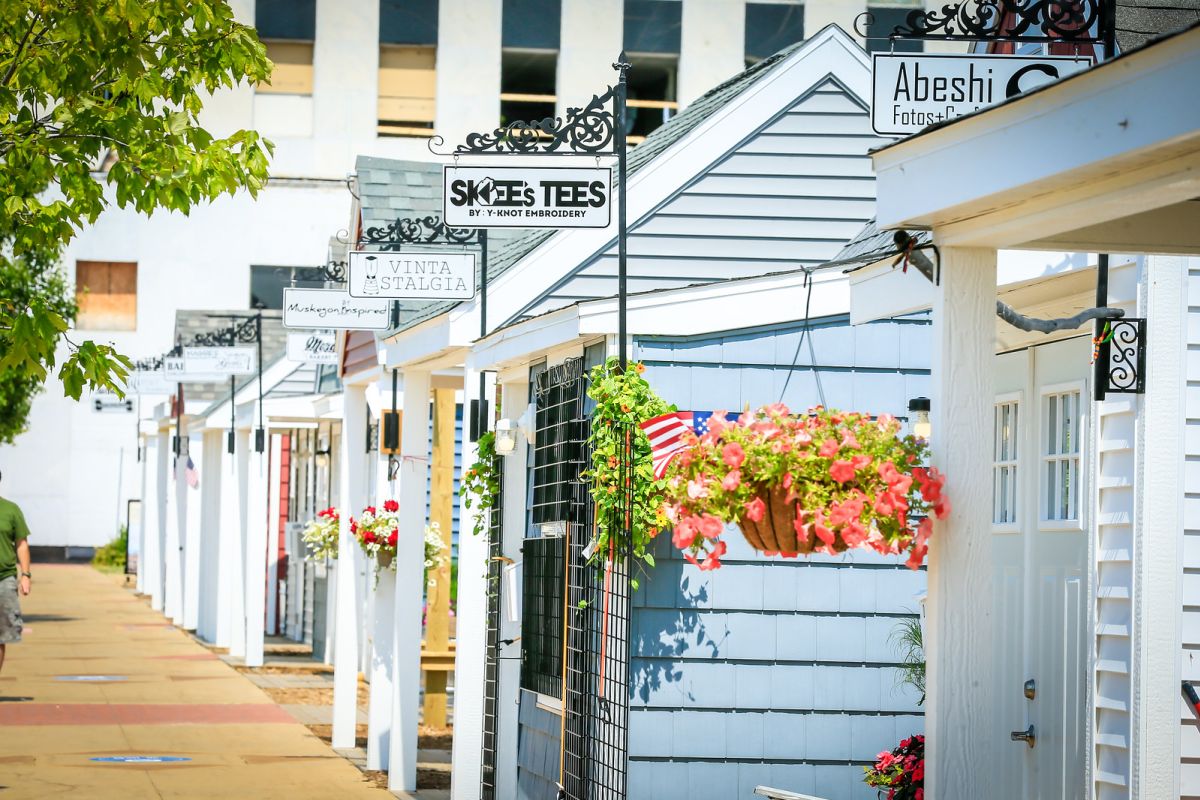 If you need some ways to beat the heat, visiting some of Muskegon's vintage and thrift stores this summer is an excellent option for teens who like to find original looks or vintage threads to check out. Try out Minty Vintage or Pine Street Mercantile downtown.
Even if clothing isn't your thing, Third Coast Vinyl has all your music record needs.
While you're roaming around Downtown Muskegon, don't miss passing by Western Market, a cute collection of chalets featuring small businesses. Featuring handmade gifts, sweet treats, and more, this area also has a beach sand volleyball court behind it, in case you can't make it out to the Big Lake!
Socibowl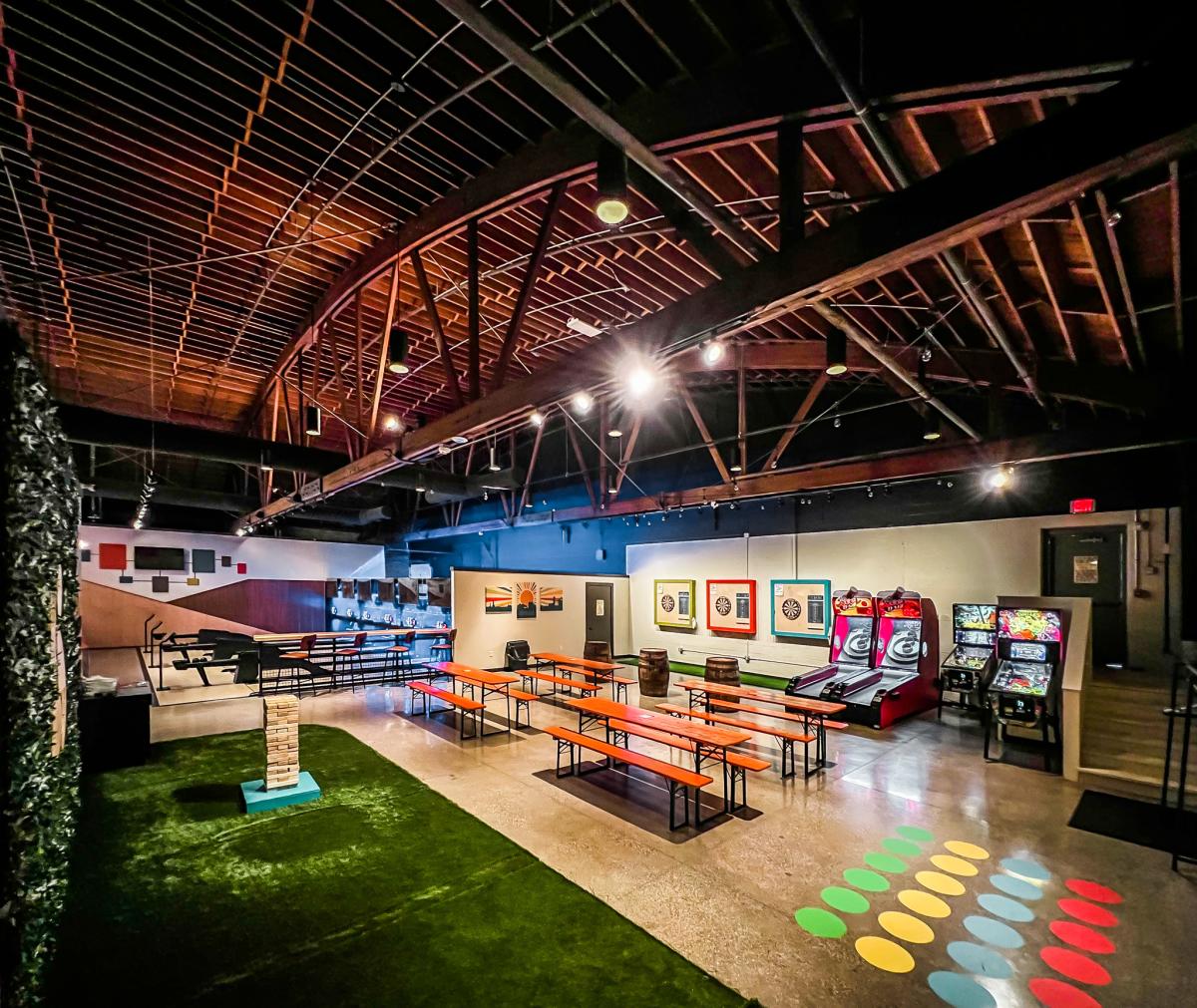 Another great indoor activity for teens is Socibowl. Featuring duckpin bowling, oversized yard games, a few arcade games, plus a great selection of food, Socibowl is a reminder of the mid-century fun teens used to have. Keep in mind, no one over 21 may be in the beer garden after 8 pm.
Muskegon Sports Complex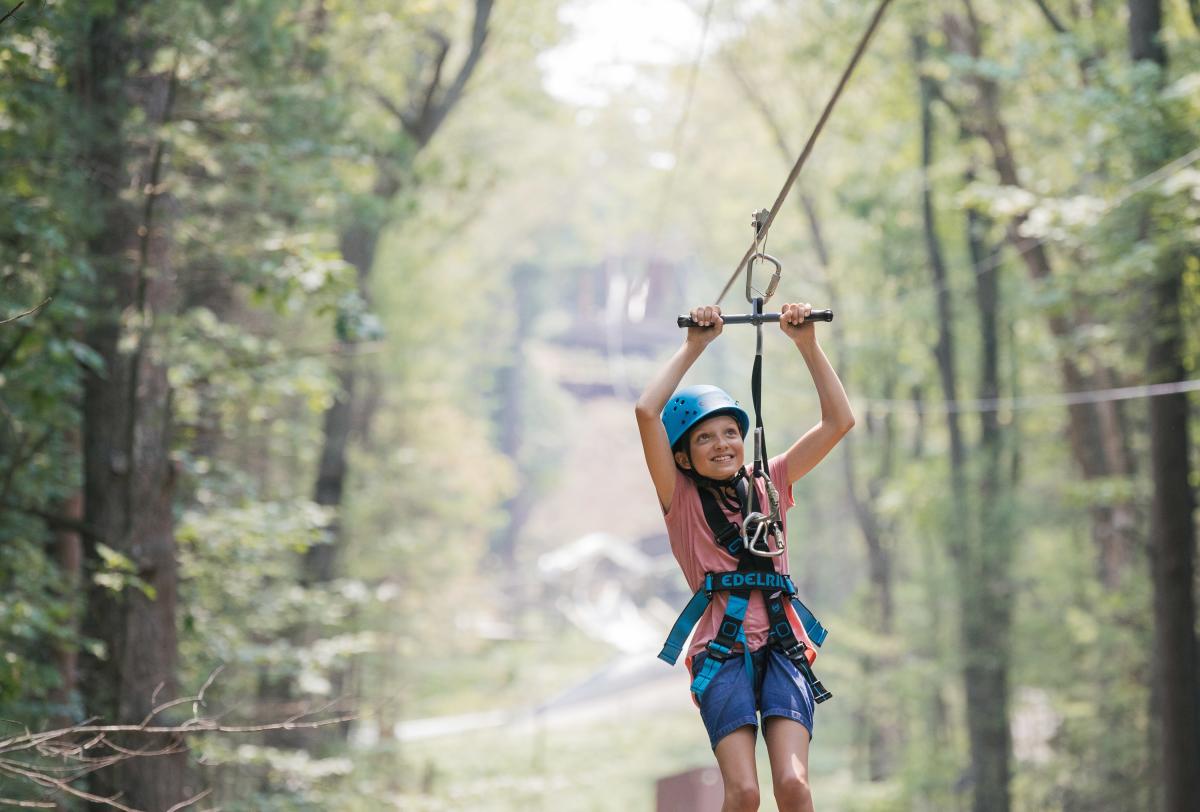 One of our favorite active places to visit is the Muskegon Luge Adventure Sports Park, especially in the summer. We've explored the hiking trails, tried our hand at archery, and soared through the treetops on the zip line. Our favorite activity is the wheel luge run. While luge is traditionally a winter sport, the adventure park has a shorter run with luge sleds equipped with rollers to travel down the luge track without the need for ice. This is like speeding down a roller coaster without a seatbelt. Don't worry, it's safe. You won't fly off the track and there's a large crash pad to stop you at the end. I highly recommend this one-of-a-kind experience.
Getty Drive-In Theater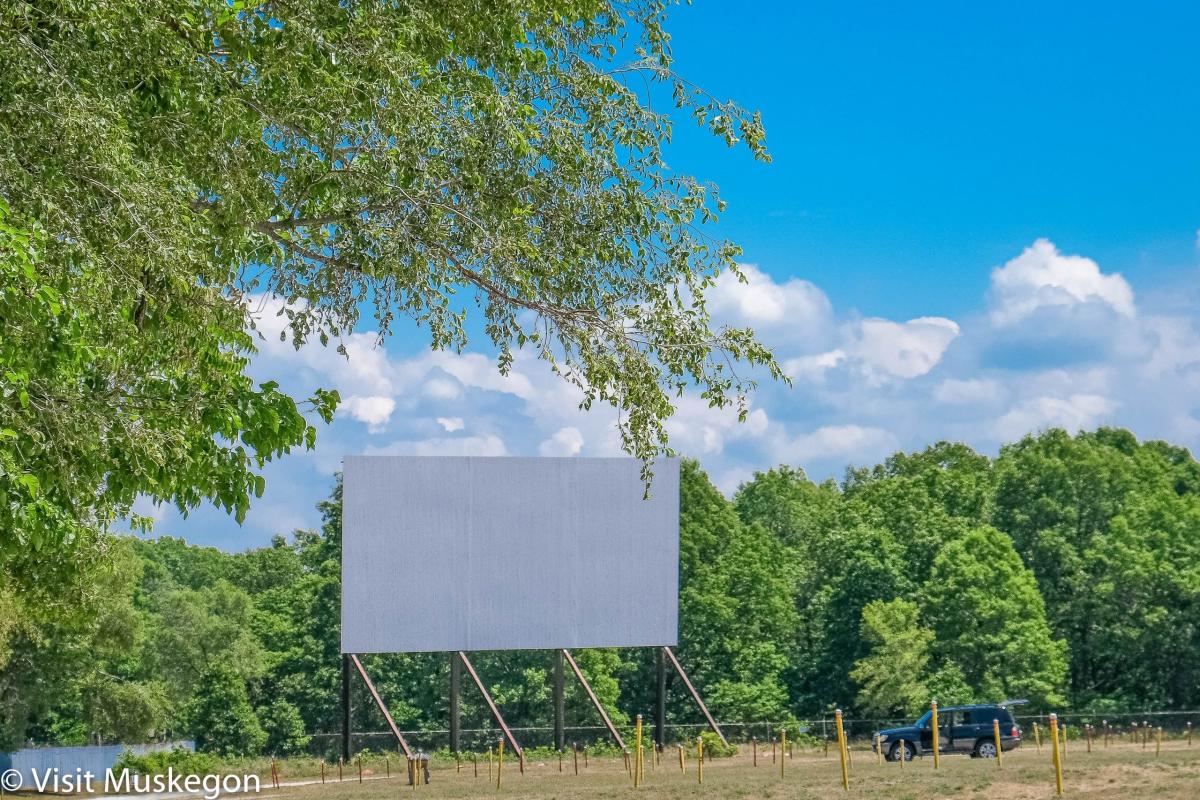 Finally, one of our favorite things to do that you can't do anywhere else is grab a movie at one of the country's last drive-in movie theaters. Not only is this drive-in movie theater still operating, but the Getty Drive-In also offers four screens of double features nightly throughout the summer. Since they play the movie sound through your speakers, grab some chairs and sit around your car for a fun open-air experience.