Blog by Maya Grimm
Muskegon, Michigan is the beach-town to be at in summer! This midwest town offers expansive white-sand beaches, restaurants, hiking trails, and more. Make sure you get the most out of your trip by packing the essentials. Download our packing guide to make packing a breeze.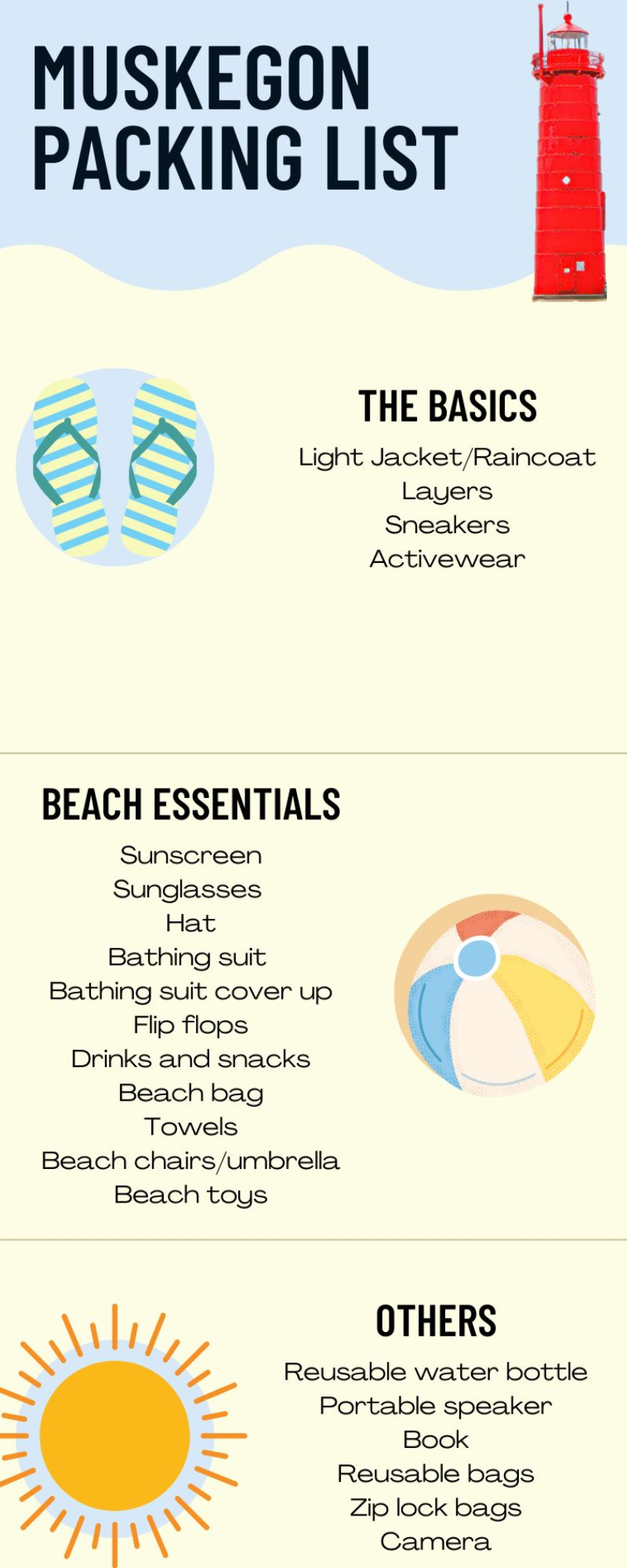 What to Pack Visit Muskegon Infographic Designed by Maya Grimm
Here Are Our Pro-tips for Packing:
☀️ Pack for the Weather
As summer progresses average temperatures range from a low of 58 to a high of 80 degrees. Make sure to pack layers for the cooler days and when the sun goes down. As they say, "It's cooler by the lake." You'll appreciate having an extra layer!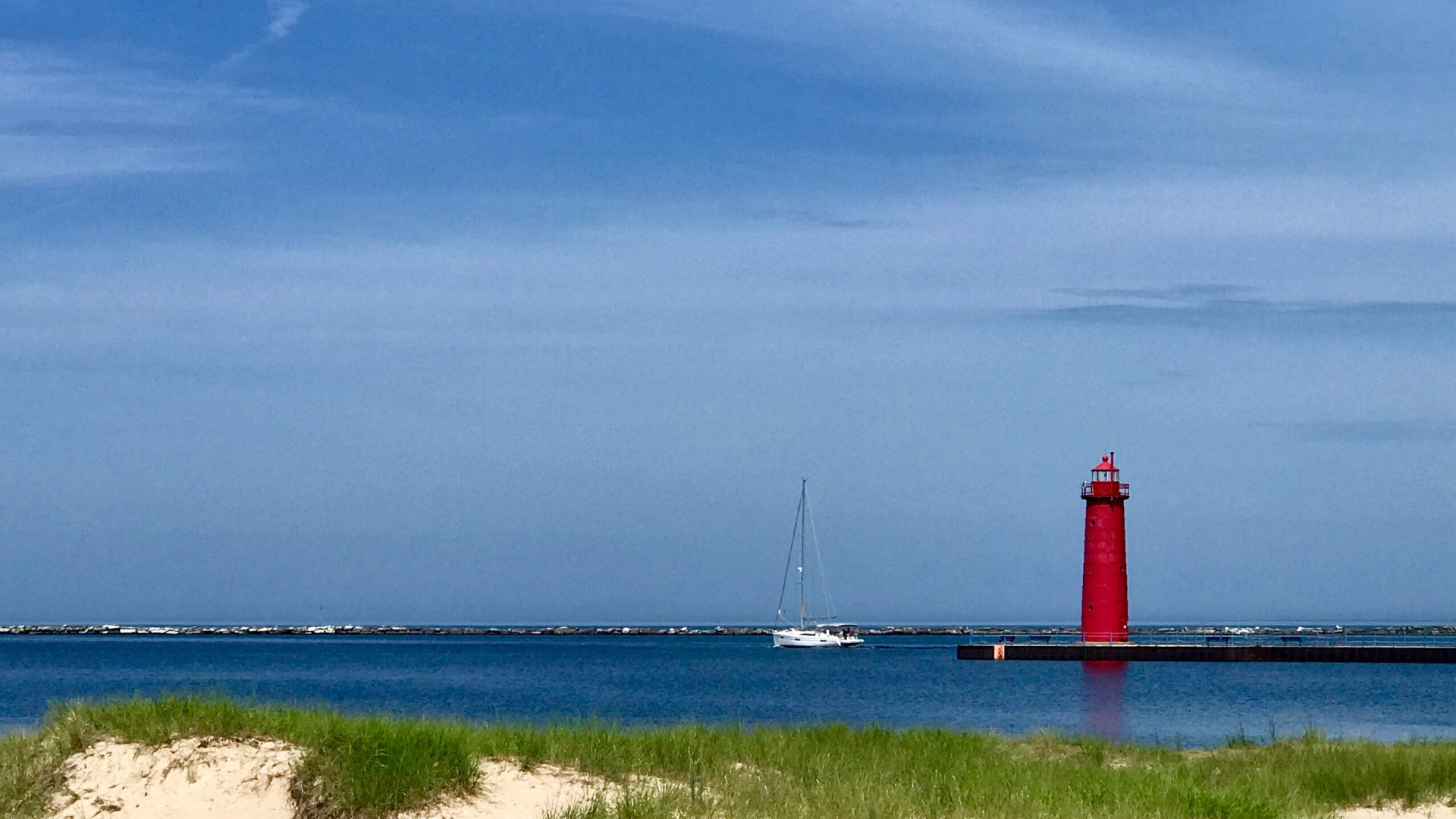 ☀️ Cover-ups
Many of Muskegon's beaches offer nearby dining and shopping options. Be prepared for them by bringing a cover-up or a change of clothes.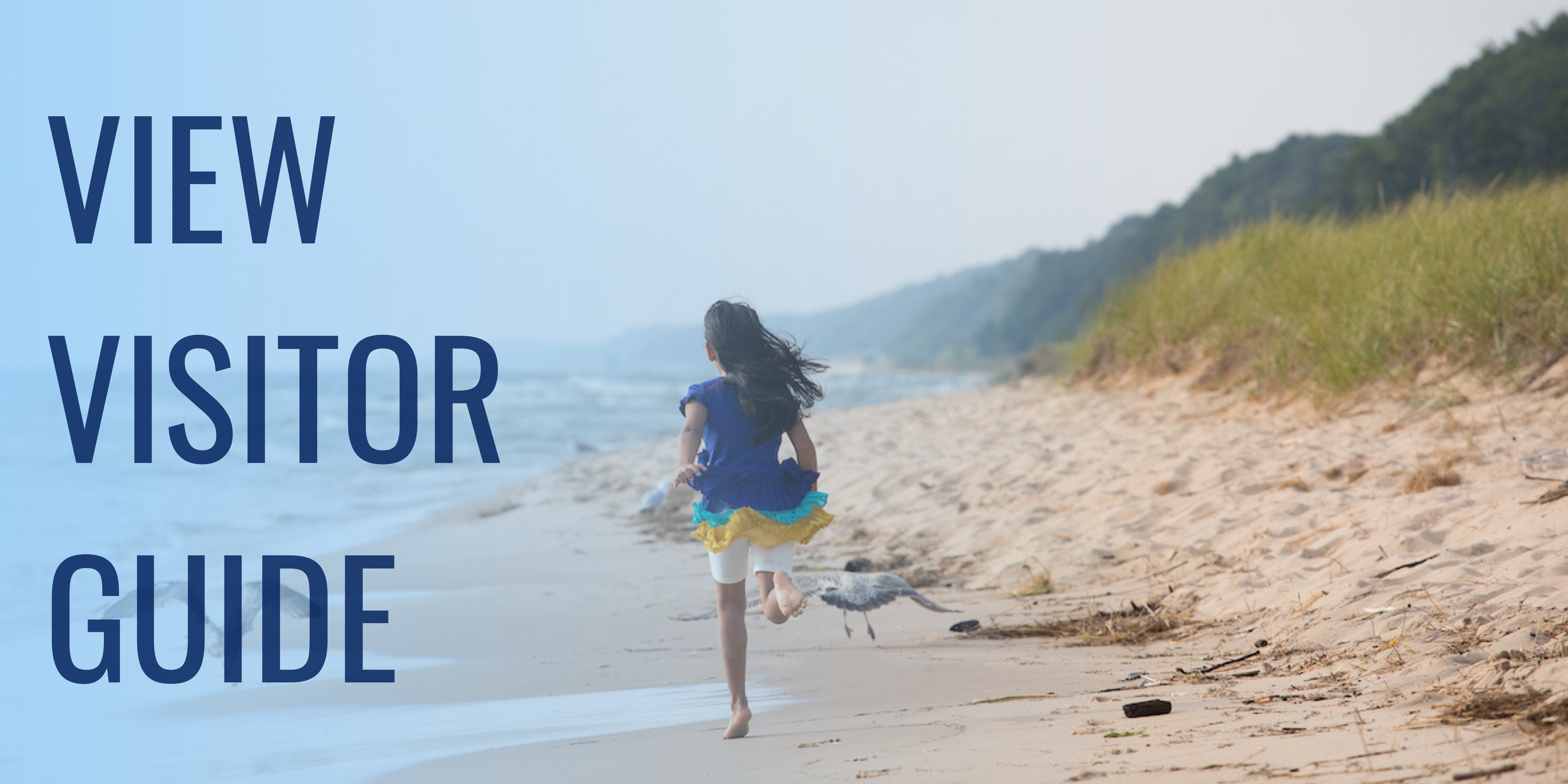 Download our visitors guide to plan your off-shore excursions. From craft beverages to a lively nightlife scene - Muskegon offers it all.
☀️ Shoes for Outdoor Activities
There are numerous outdoor activities to explore on your visit. Pack a pair of comfortable shoes for: hiking in a state park, biking trails, or walking around Downtown Muskegon. Also, bring a reusable shopping bag for the Muskegon Farmers Market. Here, you will find over 100 vendors every Tuesday, Thursday, and Saturday. 
☀️ Raincoat and/or Light Jacket
A few rainy days are common during the summer months so make sure to pack a raincoat or light jacket, but don't let a little water ruin your day! There are plenty of indoor activities, Try exploring the Lakeshore Museum Center or touring the Muskegon South Pierhead Light and White River Light Station. (Click HERE to learn about the Lakeshore Museum Center's "Seven Day History Pass")
☀️ Don't Forget Your Camera 
There are many great photo opportunities in Muskegon! Bring along a camera to document your trip and all its beautiful sights. You'll want to remember this trip forever!