Looking for a pretty place in Muskegon County for romantic winter photos? We have a few suggestions!
Dreamy at Dune Harbor County Park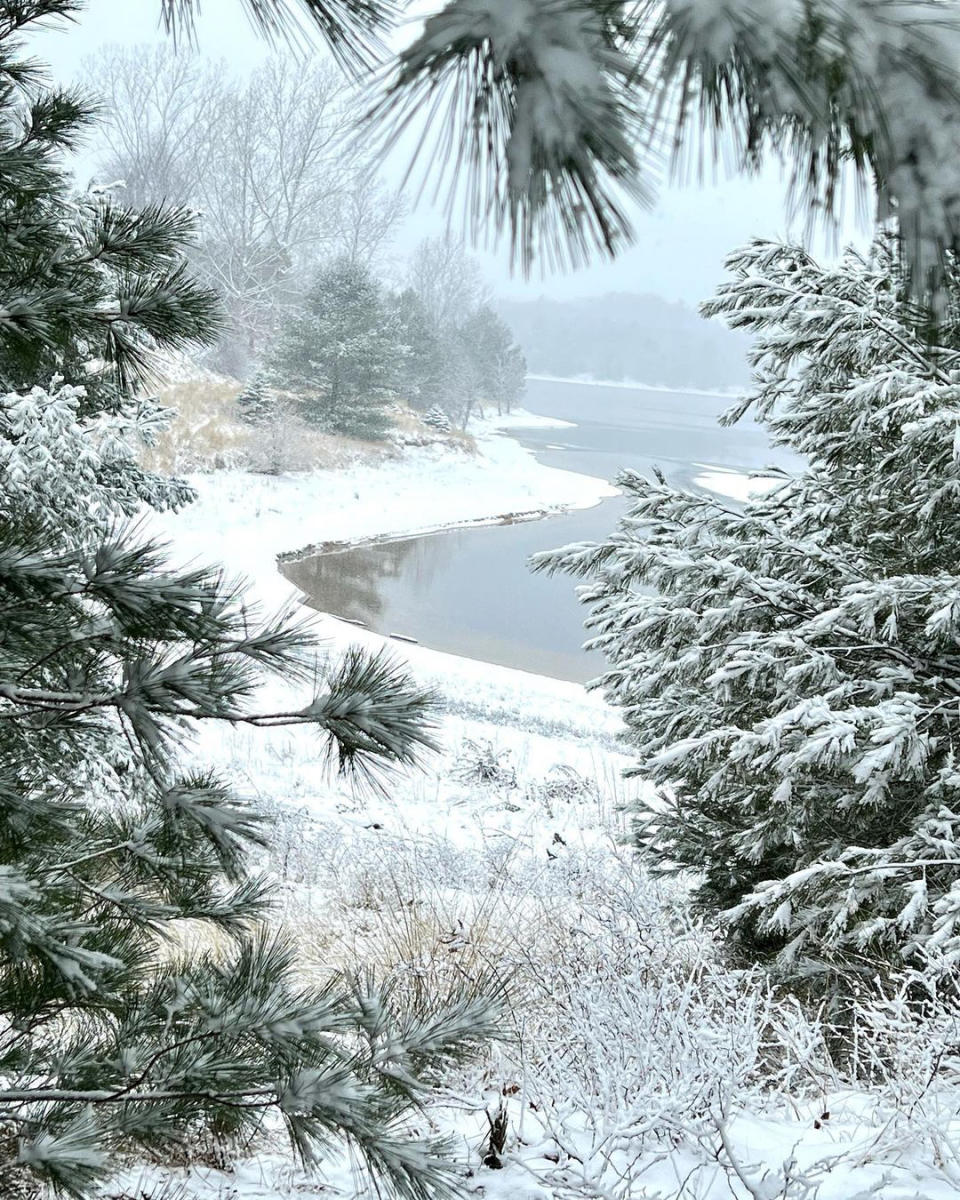 Photo courtesy of Kristine Mast, @kristine_mast_yoga_travel on Instagram
The new Dune Harbor Park Muskegon County opened to the public in March of 2022. It includes miles of rustic hiking trails, 2 small inland lakes and borders the shoreline of Lake Michigan.
Three Gorgeous Gazebos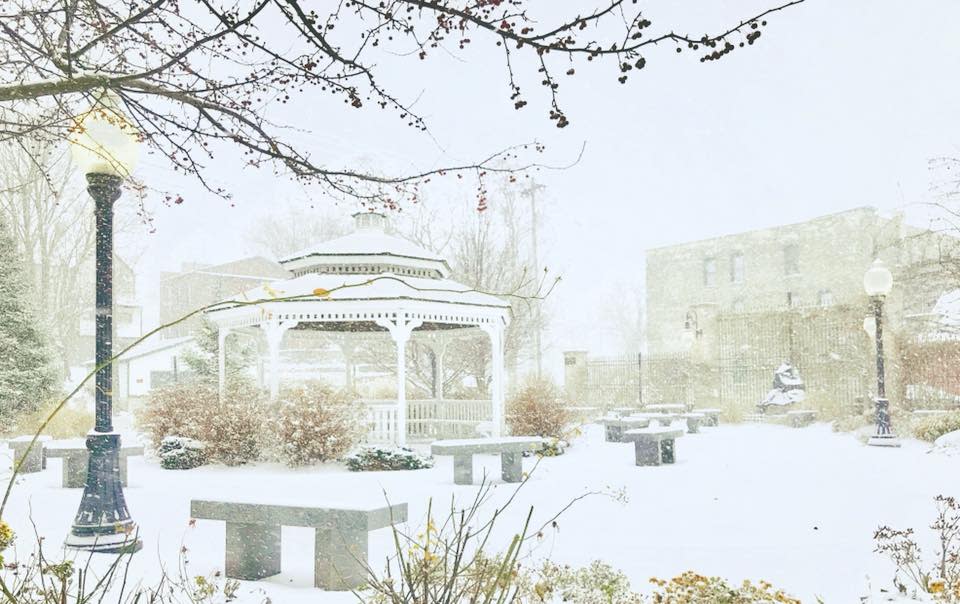 Get a wonderful winter photo at one of Muskegon County's three public gazebos; located at Heritage Memorial Park in downtown Muskegon, Custer Park in North Muskegon and Goodrich Park in Whitehall.
Hackley Park is Monumental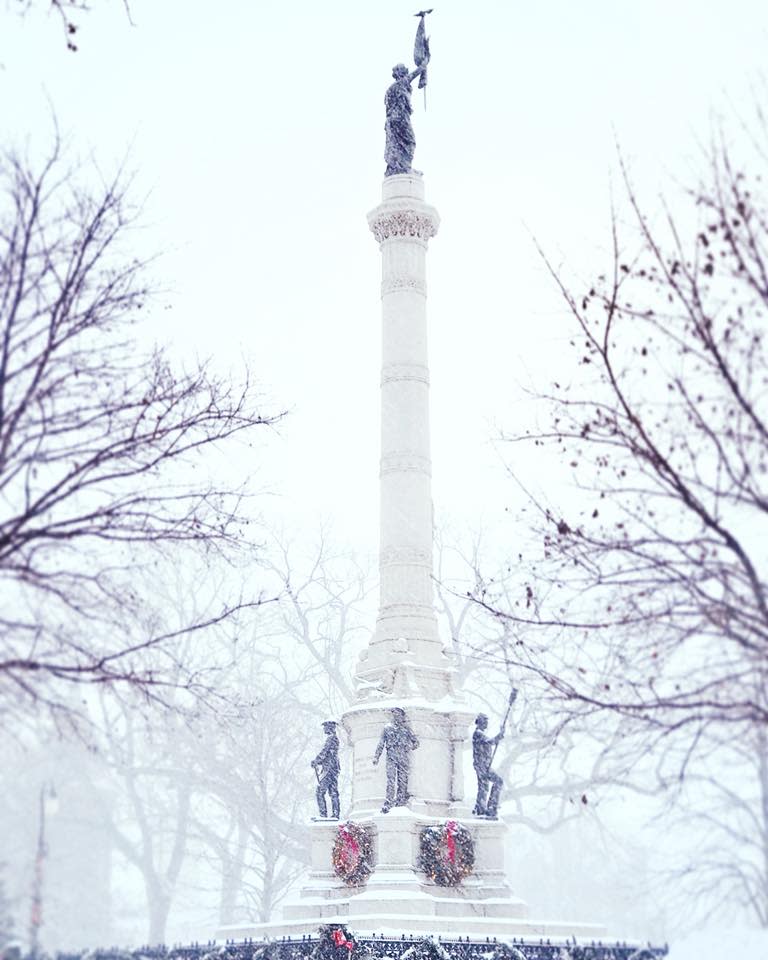 Sailors and Soldiers Monument in Hackley Park, downtown Muskegon
Hackley Park is splendid when the snow falls. Beautiful monuments make a perfect backdrop and trees wrapped in twinkle lights cast a romantic glow. 
Historic Depots Make a Memorable Setting
Union Depot in Downtown Muskegon
Did you know both the Muskegon and White Lake Visitor Centers are located in historic train depots? Both have vintage train cabooses on the grounds and waterfront views. The Union Depot is located in Downtown Muskegon and White Lake Area Chamber Depot is located in Whitehall. 
It's Wonderful on the Waterfront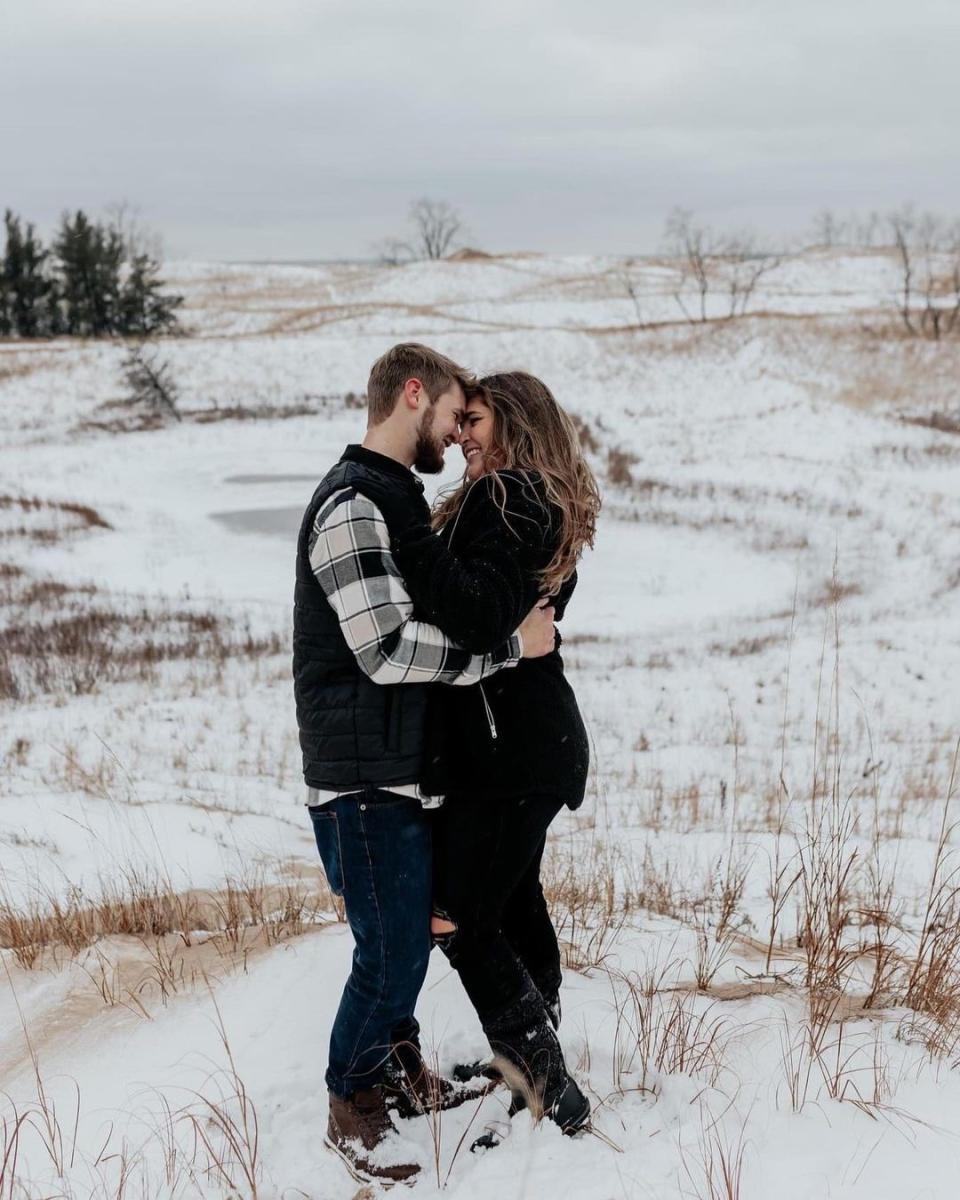 Photo courtesy of @sydneybeishuizen4 and photographer Amber Barnard, @aylajanephotography on Instagram
Snow swept beaches are simply stunning for photo shoots. With 26 miles of Lake Michigan shoreline and more than 20 inland lakes, there are romantic options aplenty.