Take a winter walk in Muskegon County.
Our trails, beaches and parks are beautiful in every season. Snow and ice create gorgeous landscapes and a reason to get outdoors. Here are 5 suggestions for scenic, snowy trails to discover.
Anderson Woods Nature Preserve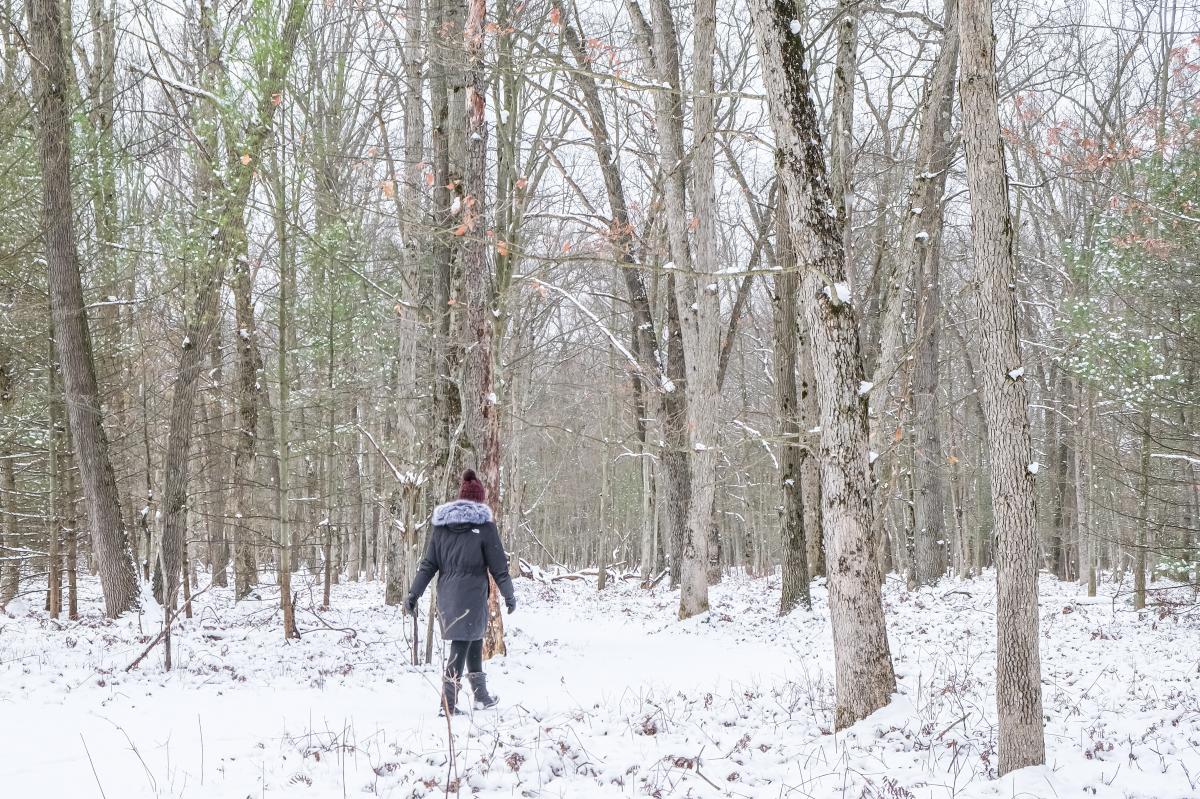 Anderson Woods Nature Preserve is home to 80 acres of protected forest in the White Lake area. Wander 2 miles of trails that meander through an oak and white pine forest. An accessible loop allows for use of wheelchairs and strollers, while a rustic loop provides a more solitude ramble. Meadows of wild blueberry and wintergreen attract native and migratory birds, making this a wonderful spot for birding. 
Clear Springs Nature Preserve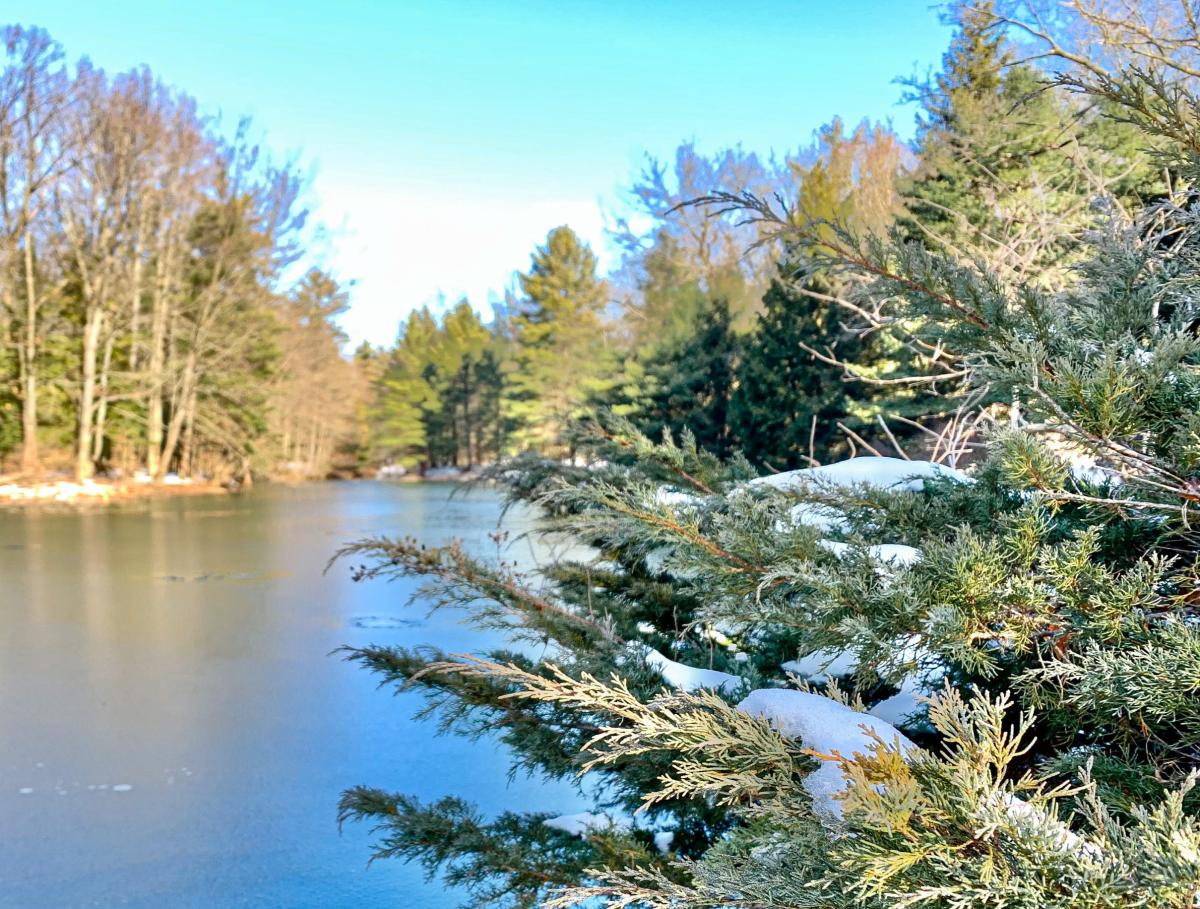 Clear Springs Nature Preserve is a 100-acre nature preserve was once home to a fish hatchery. Now, it is a picture-perfect place for hiking, dog walking and trail jogging. There is even a small sledding hill! Find parking at the intersection of Fruitvale & Henderson Roads. Bring your tree identification guide along! There are red and white pines, red and white oaks, black cherry, beech, silver and sugar maples to find and identify.
Duck Lake State Park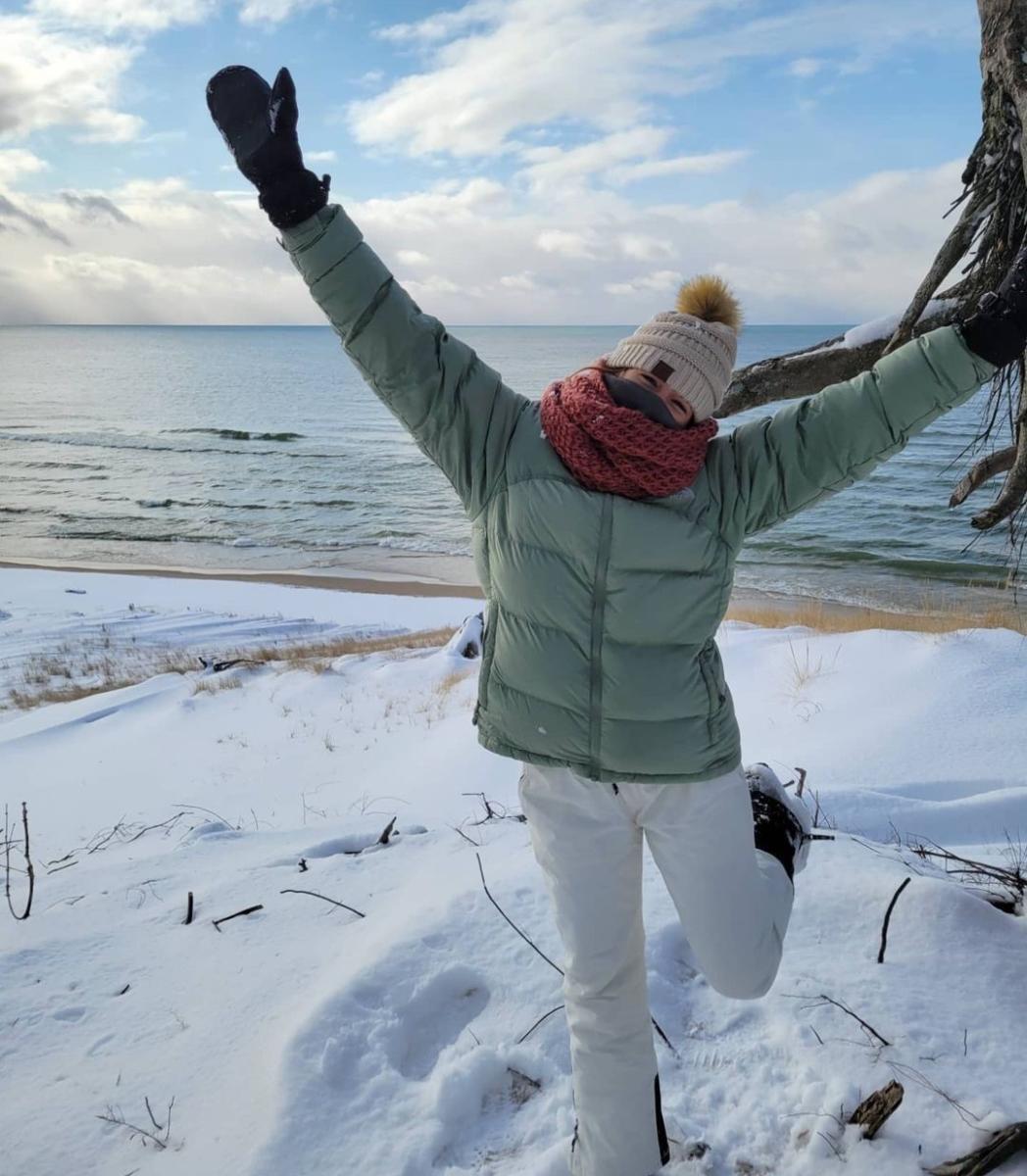 photo credit @lily.b719 on Instagram
Duck Lake State Park is a 728-acre day-use park that stretches from the northern shore of Duck Lake to Lake Michigan. Featuring a towering sand dune, and a mixed terrain of open brush land, mature hardwood forest, and  pockets of open meadows. Two frozen beaches provide snow covered views of both Duck Lake and Lake Michigan.
Dune Harbor Muskegon County Park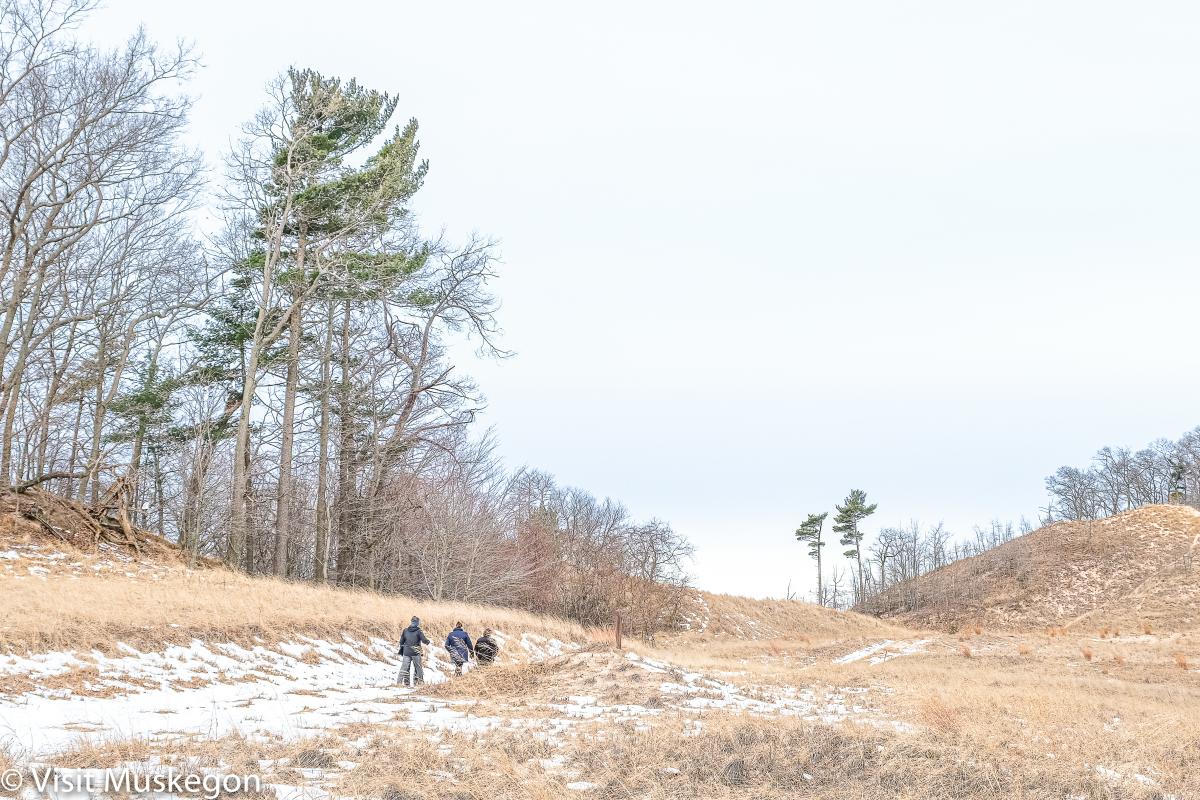 The new Dune Harbor Park Muskegon County opened to the public in March of 2022. It includes miles of rustic hiking trails, 2 small inland lakes and borders the shoreline of Lake Michigan. This is also a favorite spot for viewing native and migratory birds through your binoculars or camera lens. 
P.J. Hoffmaster State Park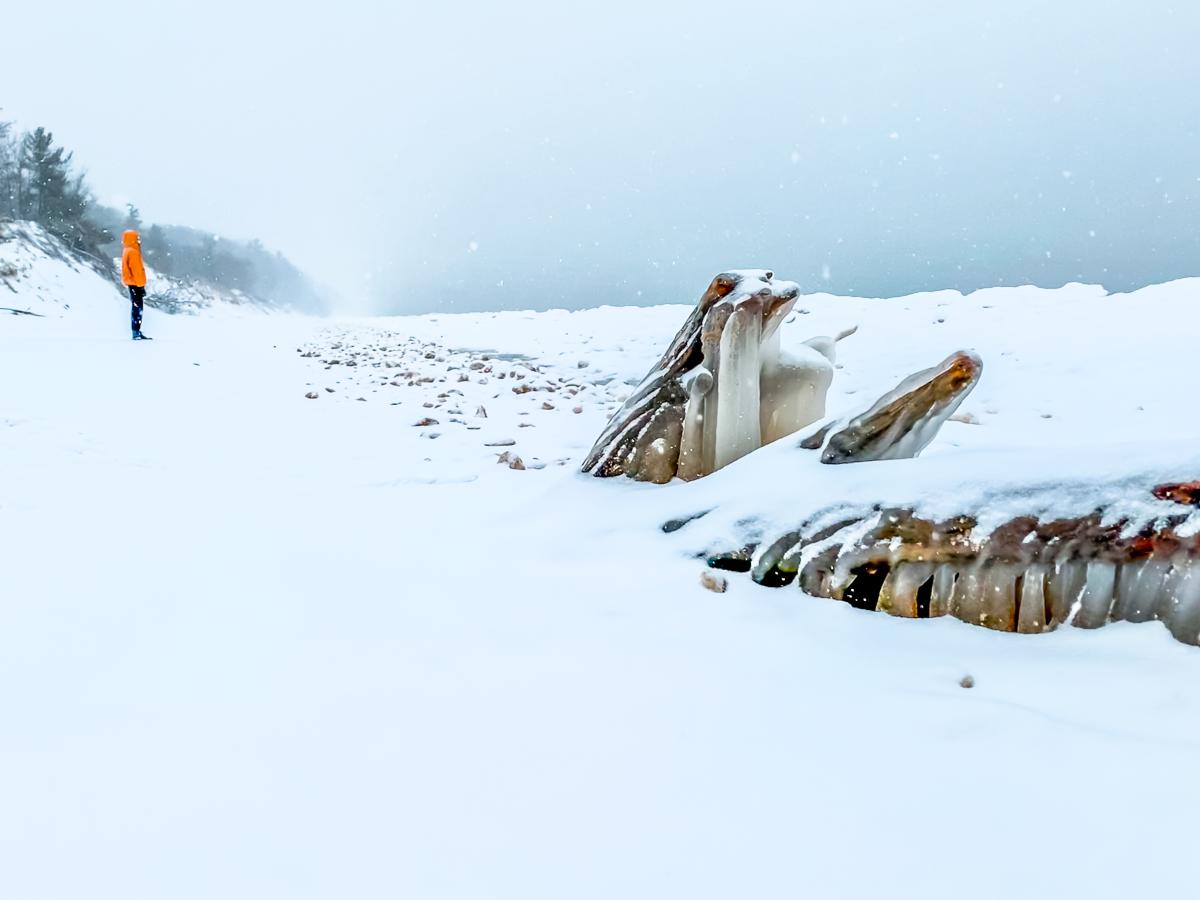 1,100 acres of forest covered sand dunes make up P.J. Hoffmaster State Park. Here you will find 10 miles of hiking trails and 3 miles of snow swept Lake Michigan shoreline. During the winter months 3 miles of trail are groomed for cross-country skiing. Nature-lovers should bring good quality binoculars to admire the migrating songbirds.