For many, Labor Day weekend heralds the "end of summer". Thank goodness for the longer weekend and one more day to try to squeeze in all the places we wanted to go - and things we wanted to see. Where better to check off that list than a Great Lakes Getaway here in Muskegon County?
Home to 26 miles of Lake Michigan shoreline, 23 inland lakes, 400 miles of river, and over 60 miles of natural and paved trails.
If you had outdoor adventures or cultural experiences on your list...we got you covered. And, if you are looking a way to honor the contributions and achievements of West Michigan workers? We have a couple great suggestions!
Labor Day Downtown Walking Tour
Stroll through beautiful Downtown Muskegon to view 3 murals that honor the city's industrial labor force and heritage:
"Muskegon Springs Ahead" - Honoring Muskegon's spring industry. Located on the side of the Delta by Marriott Downtown Muskegon along West Western Avenue. Artists: Sherri Balaskovitz, Ele Goudreau and Alex Conrad
.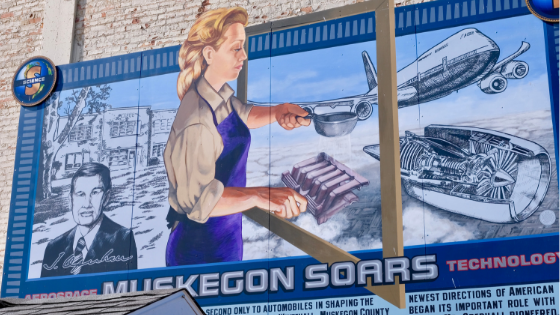 "Muskegon Proud" - Honoring Muskegon's foundry industry. Located in the beer garden at Unruly Brewing. Artists: Jay Allen, Nancy Bennett, and Robert Valadez.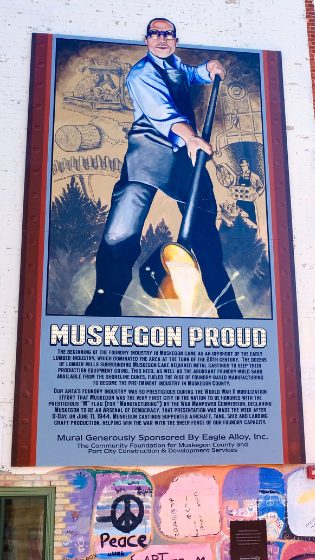 "Muskegon Soars" - Honoring Muskegon County's leadership in technology for the aerospace industry. Located northeast wall of Rootdown Yoga and Juices at Western Avenue and Second Street. Artists: Jay Allen, Nancy Bennett, and Robert Valadez.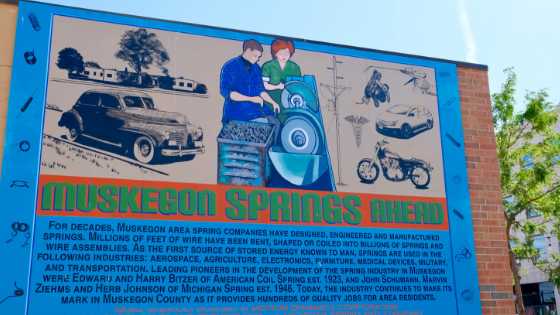 Visit the Muskegon Heritage Museum
The Muskegon Heritage Museum is a museum located at 561 West Western Ave in downtown Muskegon. The collection includes interesting exhibits, artifacts and photos that tell the history of Muskegon's industries and businesses.
You will awe at the full size, working Corliss steam engine and line shaft, the Brunswick pinsetter, and Spring Winding Machine. There are over 80 Muskegon companies represented in the exhibits…including the original snowboard, the Snurfer. Did you know that was invented in Muskegon? (Read more about that HERE) And Raggedy Ann!  Did you know she was first manufactured here in Muskegon? Hours and Information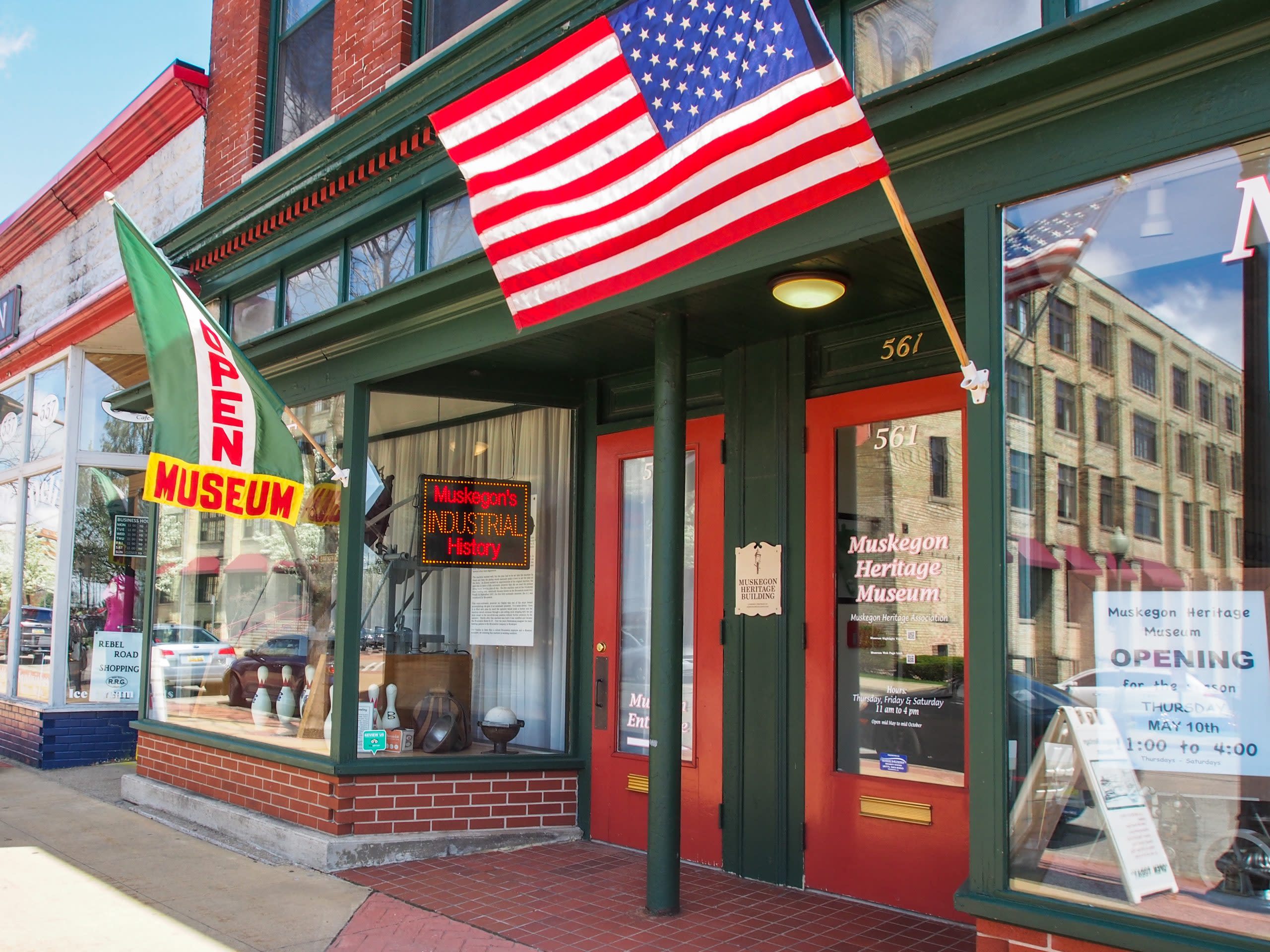 More Things to Do Before Summer Ends
Make a Splash at Michigan's Adventure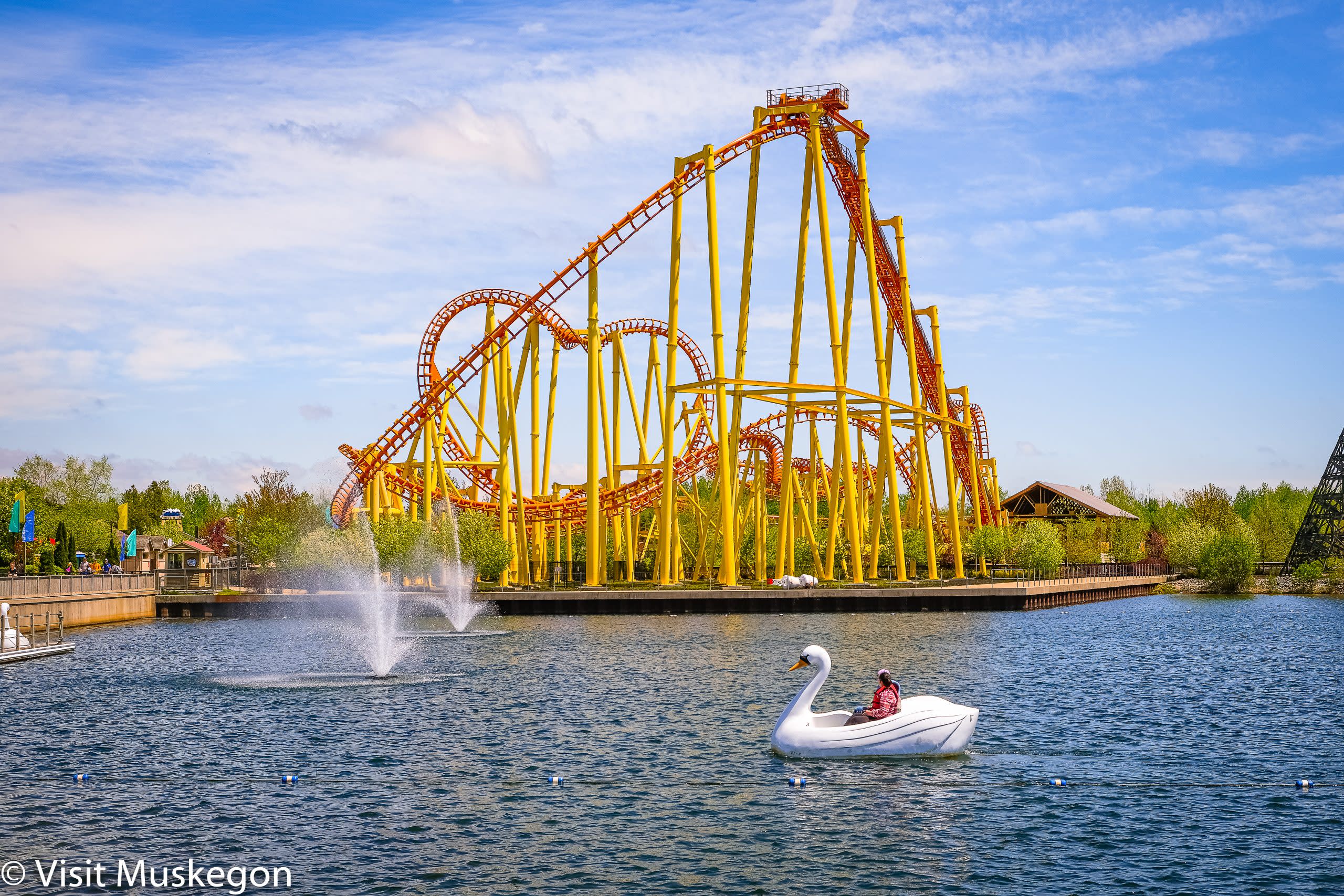 Nothing beats family togetherness, and nothing says "summer" more than a ride down a giant water slide. Labor Day weekend (Friday through Monday) are the final days of the regular season for Michigan's Adventure. (Check out the new event "Tricks and Treats beginning September 15!) click HERE for tickets and information.
Let's All Go to the Movies!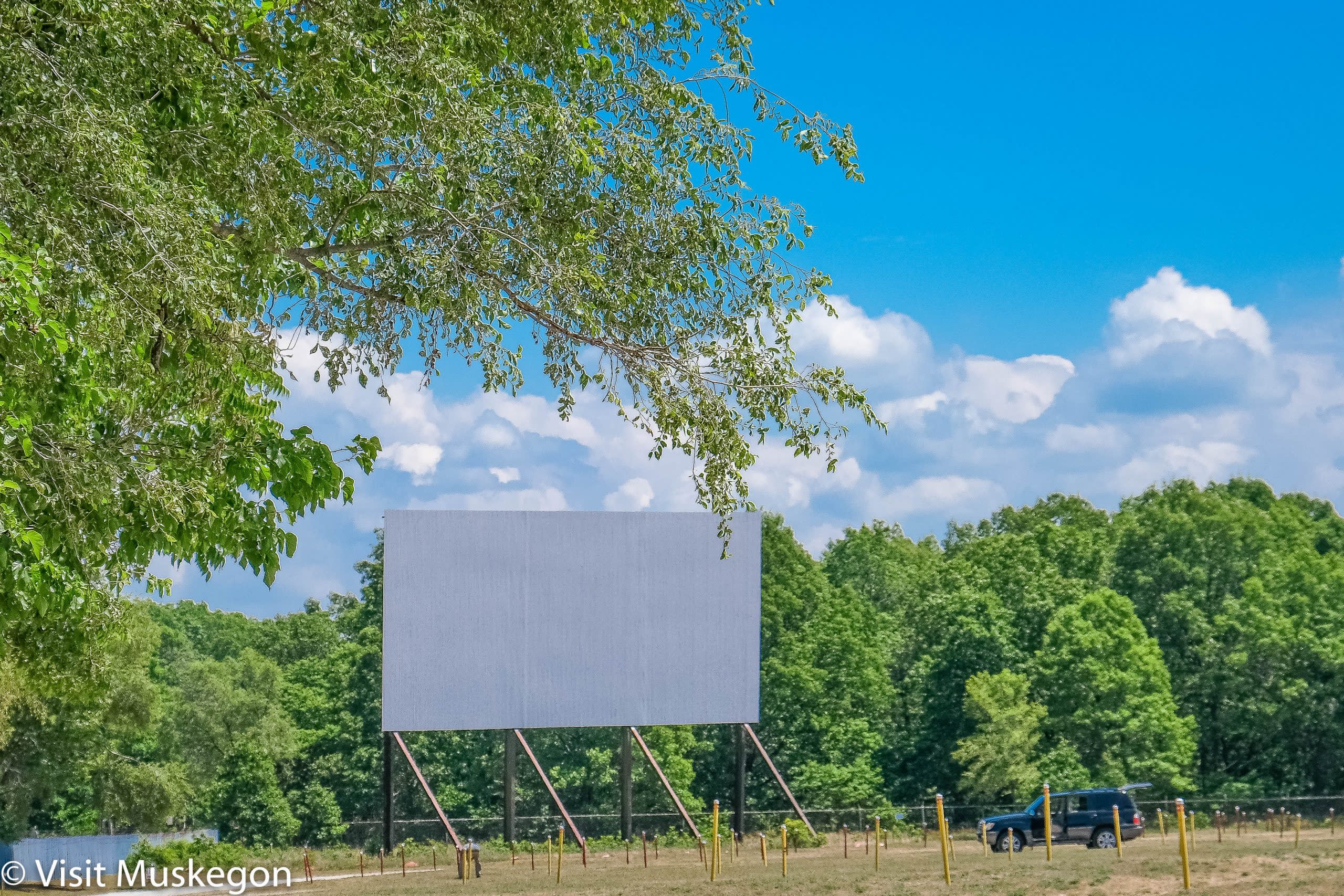 Drive the family in to one of Michigan's few remaining drive-in theaters. The Getty Drive Inn offers a double feature at dusk on four outdoor movie screens. Every family should experience this summer tradition. Click HERE for tickets and showtimes.
Have a Barrel of fun at the Muskegon Polish Festival
Muskegon Polish Festival presents a weekend full of Polish culture, Polka music, Polish Food, and Polish vendors. And Polka the weekend away on a full-size wooden dance floor located in front of the music stage at Hackley Park. Click HERE for more information.
Tour Our Maritime Museums
The USS Silversides is a historic Gato class (built for the US Navy launched between 1941–1943) submarine. During her service, she received 12 battle stars and was awarded a Presidential Unit Citation for cumulative action over four patrols. She is credited with sinking 23 ships - the third-most of any allied World War II submarine! In her retirement, the Silversides is at home in Muskegon, where she is part of the USS Silverside Museum. Docked in the Muskegon channel, she floats behind the US Coast Guard Cutter McLane, also available to tour. A two-story museum center, filled with historic naval and interactive exhibits, completes the setting. Click HERE for hours and information.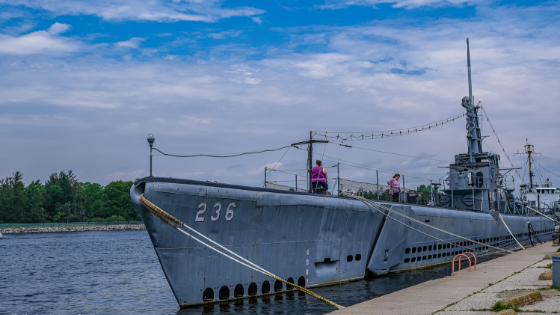 The USS LST 393 is an LST-1-class tank landing ship originally launched in 1942. She is one of only two LSTs to survive in their original configuration.  During her service she won battle stars for the Sicilian occupation, Salerno landings, and the Invasion of Normandy. The LST 393 made 75 voyages to foreign shores and was one of the only LSTs to be equipped with an airplane. Fully and lovingly restored in the 2000's by committed veterans, their families and supporters, she is now a veteran's museum boasting thousands of artifacts. Click HERE for hours and information.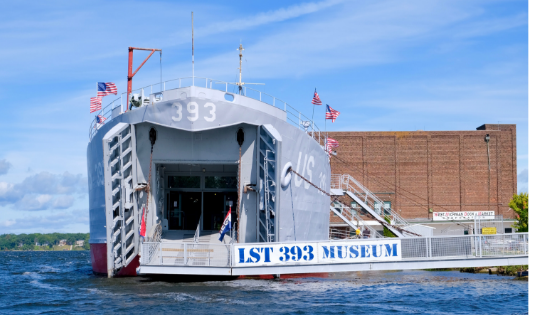 Without labor nothing prospers. ~ Sophocles