Live Music, Beach Views, and Crave-Worthy Food. 
The Deck Is a Summer Hot-Spot in Muskegon, Michigan and Definitely Worth Checking Out on Your Trip.
Located right on Pere Marquette Park Beach, The Deck offers a one-of-a-kind dining experience rave about to your friends and family.
The outdoor area is expansive. There is a wraparound upper balcony with swings that offer a view of Lake Michigan.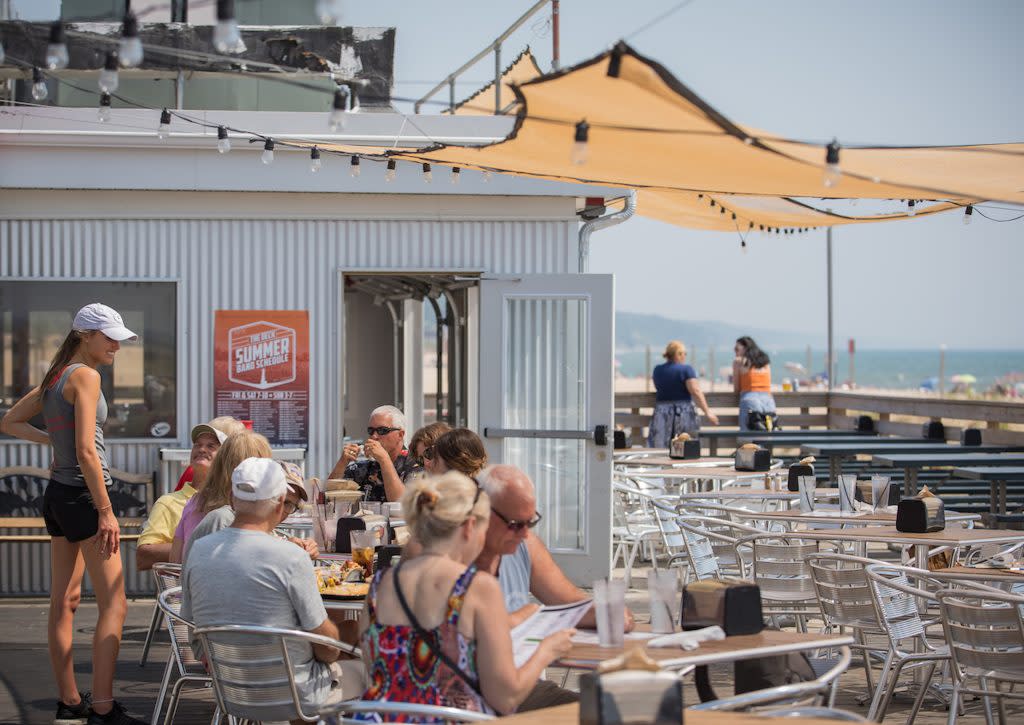 ©Adam Alexander Photography
The lower beach area offers a more casual experience. An outdoor performance stage means you can dance in the beach-sand! With two walk-up bars, outdoor games and plenty of seating, there are activities for everyone to enjoy.
Place your order at the take-out window and enjoy your food in the beach area while listening to the live music.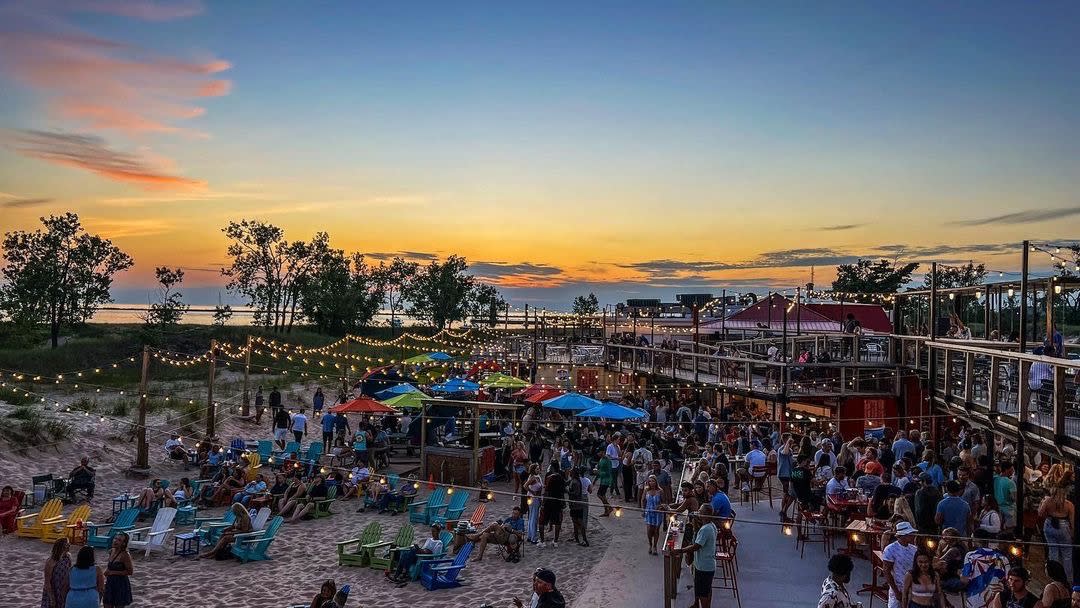 The loyal customer base can attest to how tasty the food is. The main attraction is the smoked meats, made in-house each day. The variety of menu offerings mean there's something for everyone to indulge in.
A cult favorite of Deck-goers is the Dirty South Nachos; a base of sweet potato waffle fries, pulled pork and lots of toppings.
A new menu item to check out is the hand battered walleye; a classic take on the popular great lakes dish. Looking for something without meat? Try the Crispy Thai Brussel Sprouts - a delicious twist on veggies. Take a peek at the menu HERE.
Customers come from all over for The Deck experience.
"The Deck is hands down the coolest beach restaurant I've been to in Michigan! If sipping delicious slushee drinks while on a swing that overlooks a beautiful beach sounds like your cup of tea... You must go here immediately! Honestly... Why have I not come here every weekend?!"
The Deck has three bars; two on the upper level and one on the bottom in the beach area. All offer signature cocktails, local craft beers, Mexican lager, frozen drinks and more.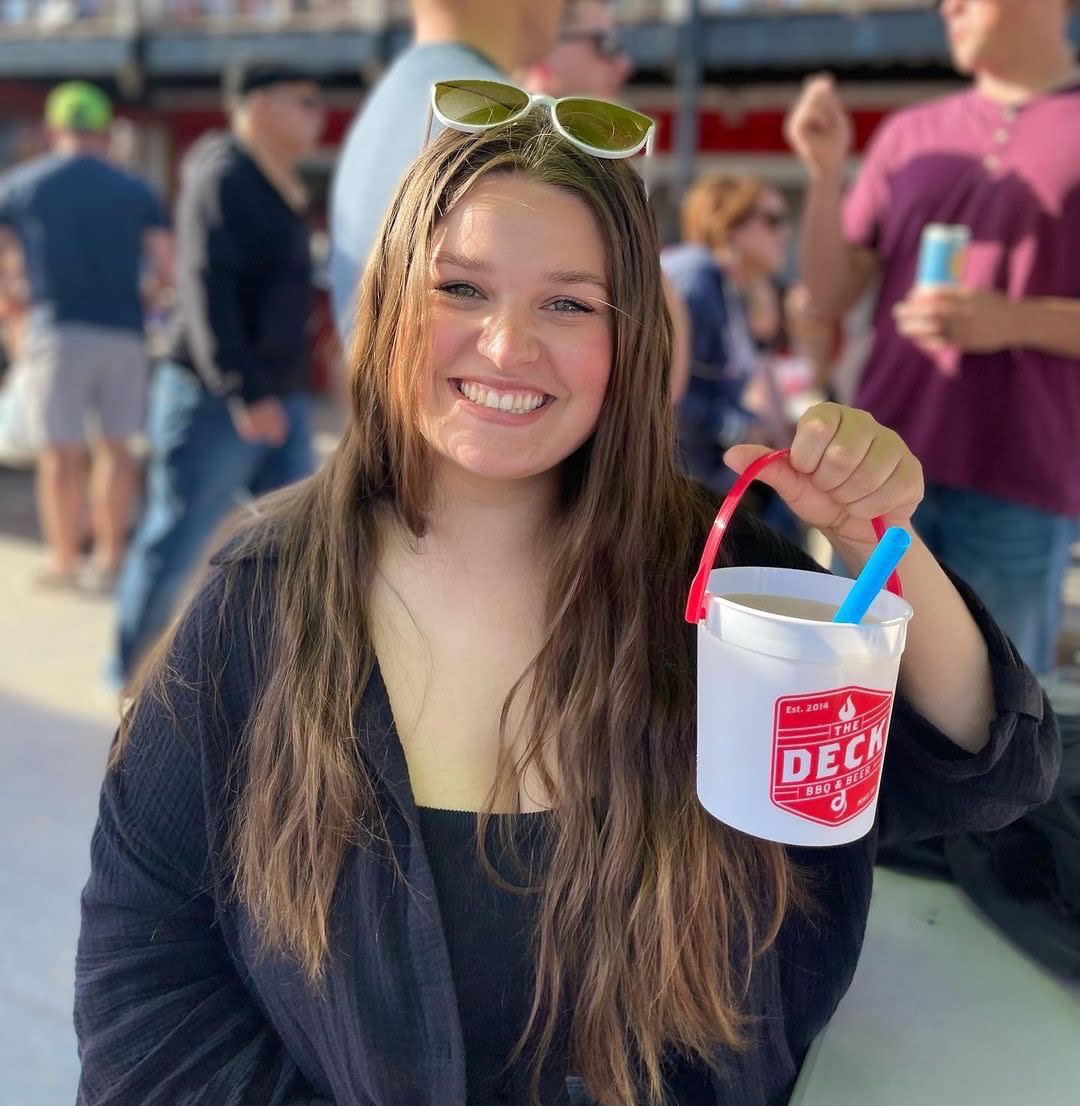 Live Music
If you aren't convinced yet - how about live music that comes from all over Michigan and beyond? Have a look at the lineup HERE

Parking
Paid parking is in effect May 15th through September 15th - seven days a week from 9 am to 9 pm. Parking fees are $7 Monday - Thursday and $10 Friday - Sunday. Insider Tip! If you plan to visit more than twice, a $20 season pass is your best deal. Season passes can be purchased at Muskegon Police Department between 7:30 am and 5:30 pm.