"The Best and Most Beautiful Hikes in Muskegon, Michigan"
Guest blog from "Outside Pursuits"
Muskegon is an ideal base from which to plan hiking adventures along the shores of Lake Michigan. Because Muskegon is the largest city on the western shore of Michigan, it can provide all the comforts of civilization you might require. However, Muskegon is also the starting point of many scenic hiking trails that lead you out into the unspoiled countryside and offer the best panoramic views in the state.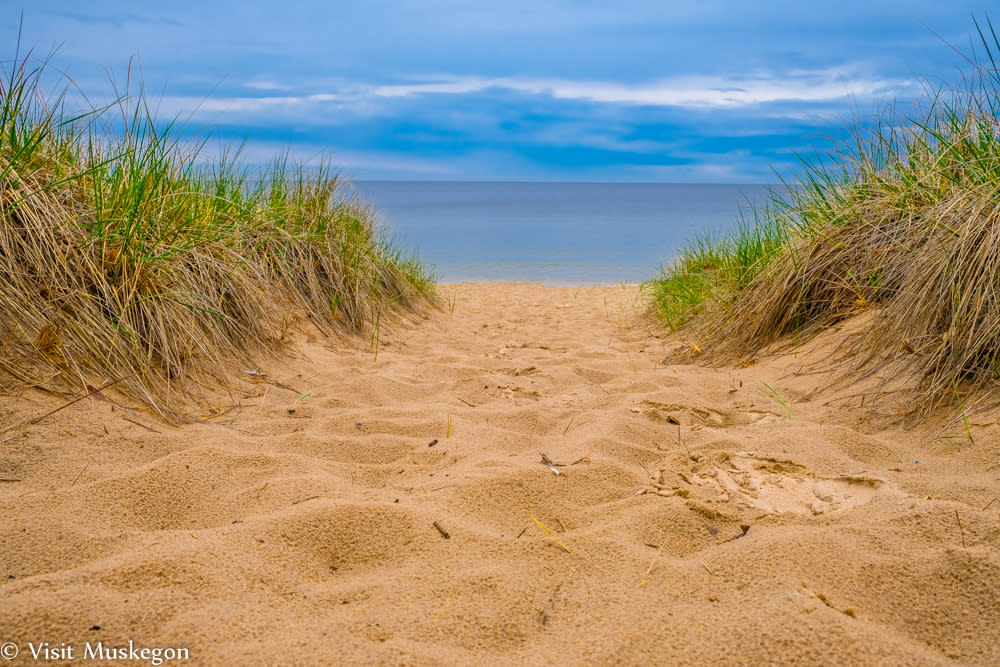 #1 Dune Climb Stairway
P.J. Hoffmaster State Park was voted the "Best Hiking Spot" in 2019 and 2021 in the Grand Haven Tribune People's Choice Awards. It also claimed "Best Park" in 2022 and 2023. This popular park covering 3 miles of Lake Michigan's shores features the Gillette Sand Dune Visitor Center, where you can learn about the sand dune ecosystem within the park from interactive exhibits.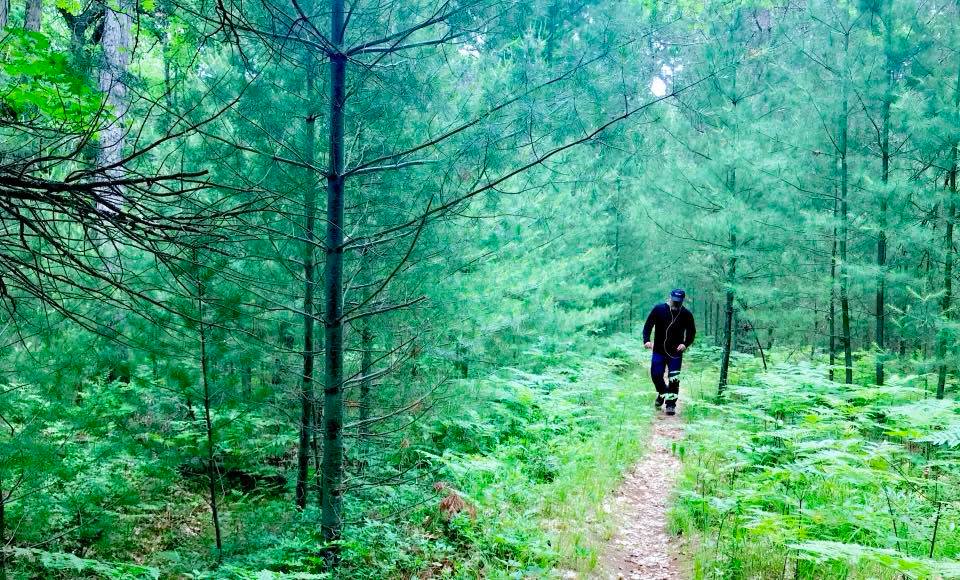 Hoffmaster Park offers 10 miles of hiking trails, including the Dune Climb Stairway to the top of the tallest dune. Nature-lovers should bring good quality binoculars to admire the migrating songbirds. These include orioles, sparrows, warblers, and wood thrushes. Also, watch out for broad-winged hawks, eagles, and falcons.
There are 2 campgrounds for hikers who want to get closer to nature. Along the shore is a sandy beach that your children will love. And during the winter months, 3 miles of the snow-covered hiking trails are groomed to make them suitable for cross-country skiing.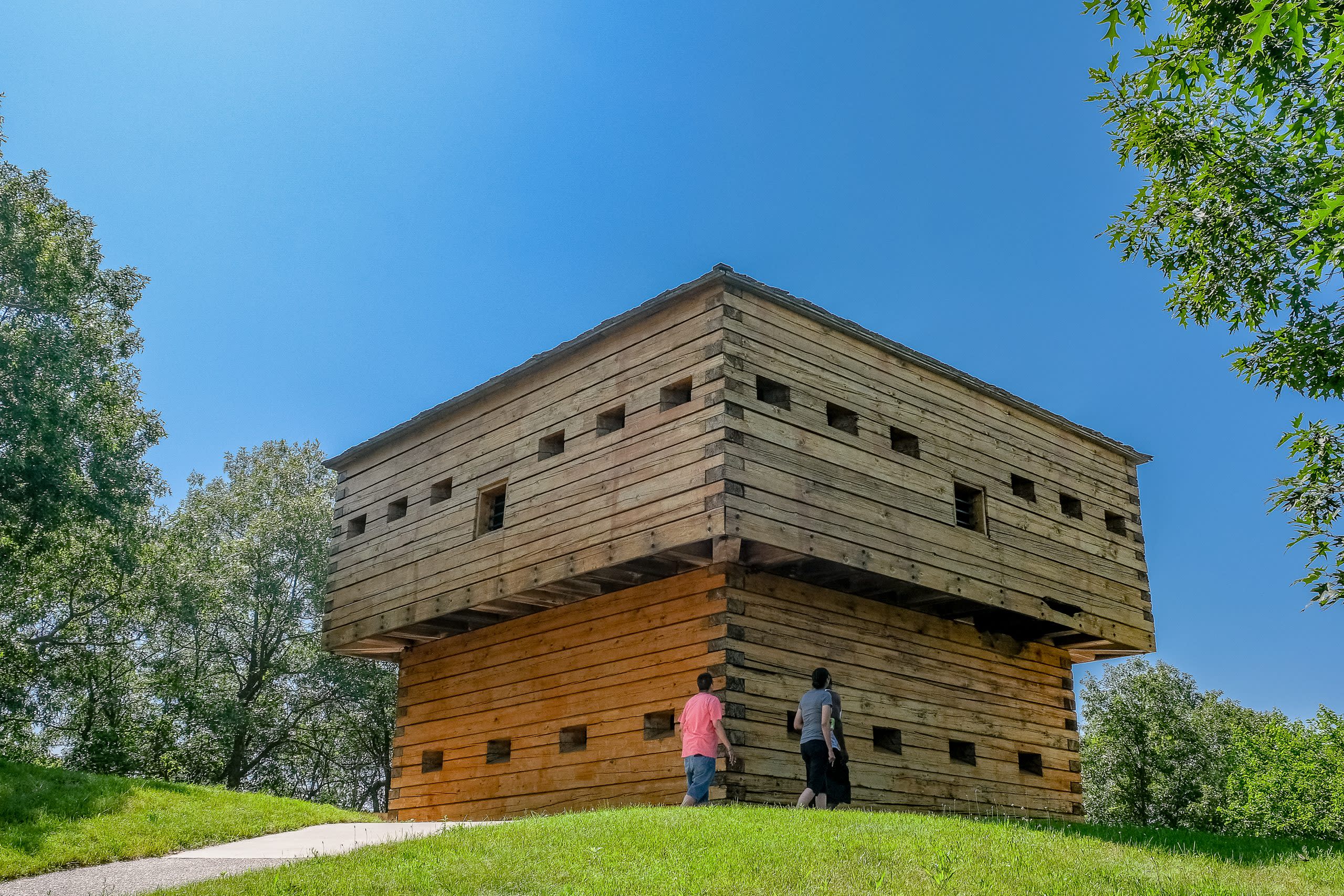 #2 The Muskegon Blockhouse
Another state park in the Muskegon area is Muskegon State Park. Although this park is most famous for its renowned winter facilities, it also features 12 miles of scenic hiking trails. The park boasts 3 miles of beautiful beaches—1 mile around Muskegon Lake and 2 miles around Lake Michigan.
The Muskegon State Park Track Chair and Beach Chair Program helps make these trails and the shoreline more accessible to outdoor enthusiasts who suffer from mobility problems. Specially designed, off-road electric chairs can travel along rough trails, sand, through up to 8" of water, and even over snow! Featured as "One of the Five Most Wheelchair Friendly Beaches in the US" by National Geographic, what's even more amazing is that these chairs are provided free of charge!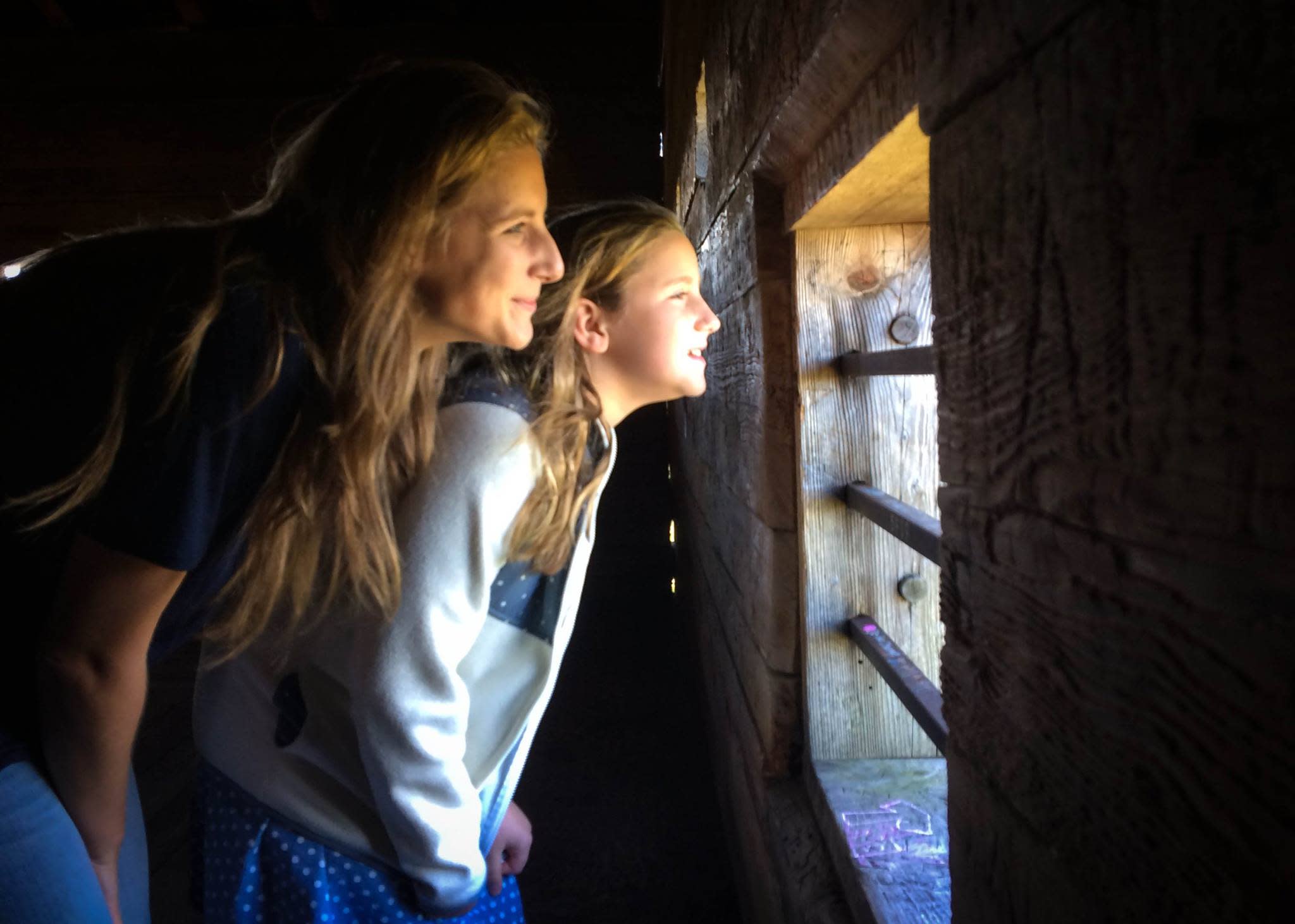 Following the hiking trails in Muskegon State Park, you'll reach the historic (reconstructed) Muskegon Blockhouse. The blockhouse is a historic replica of Fort Dearborn that stands upon the highest point in Muskegon County and overlooks Lake Michigan. The blockhouse is elevated above the hill to provide one of the most stunning panoramic views in the state.
The park also features 2 campgrounds that hikers will love. With 2 fishing piers, swimming facilities, a boat launch, and picnic areas, there's something for everyone in Muskegon State Park.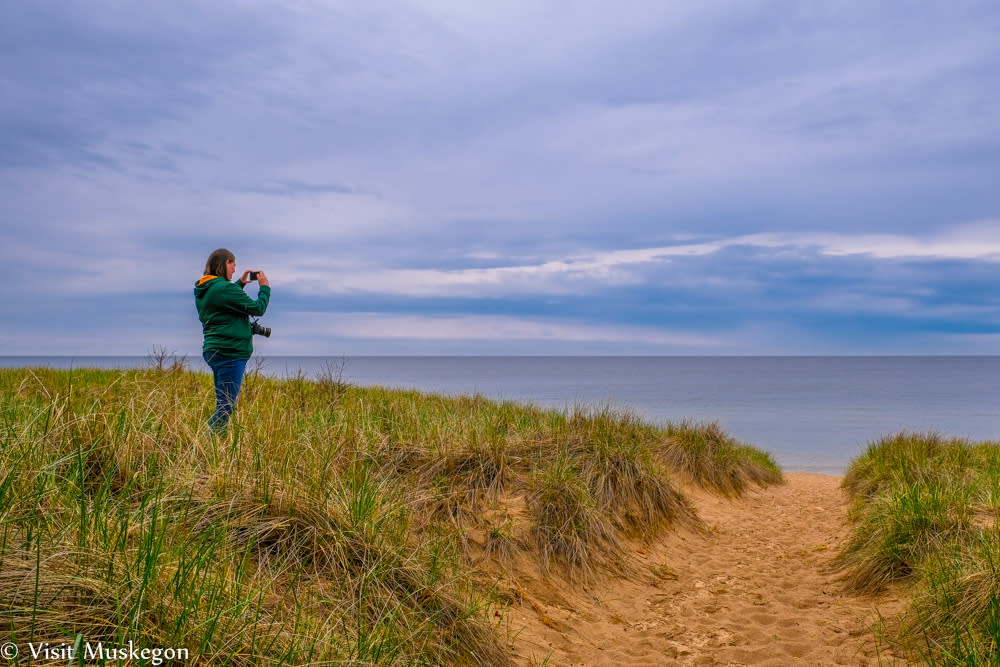 #3 Fred Meijer Berry Junction Trail
This fully paved track is built atop an abandoned C & O Railroad route. The 11½-mile Fred Meijer Berry Junction Trail meanders through pine and oak forests. It passes Michigan's Adventure Amusement Park and crosses Bear Creek.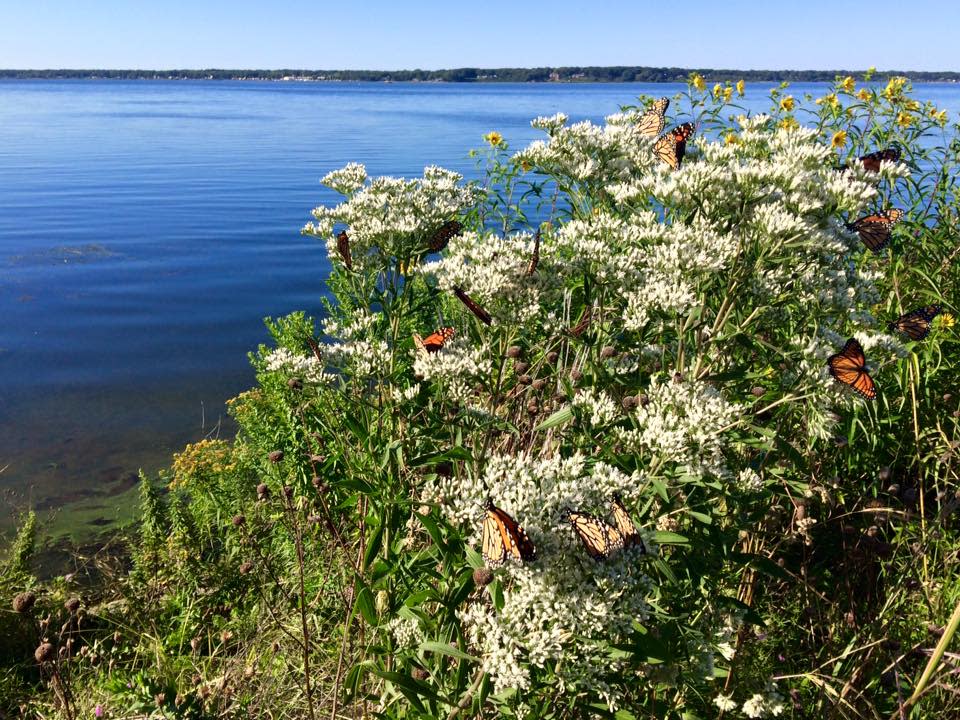 You can hike along this trail all the way from Muskegon to White Lake; Whitehall and Montague. If you're an adventurous soul who wants to explore even further, this trail also connects with other paved tracks. At its southern end, it leads to the Muskegon Lakeshore Trail and the Laketon Trail before reaching the Musketawa Trail detailed below. And at its northern end, the Berry Junction Trail connects with the Whitehall Pathway leading to the Hart-Montague Trail.
This trail can also be used to access Muskegon County Pioneer Park, Duck Lake State Park, and Muskegon State Park. When it comes to lakeshore parks, you're spoiled for choice in Muskegon.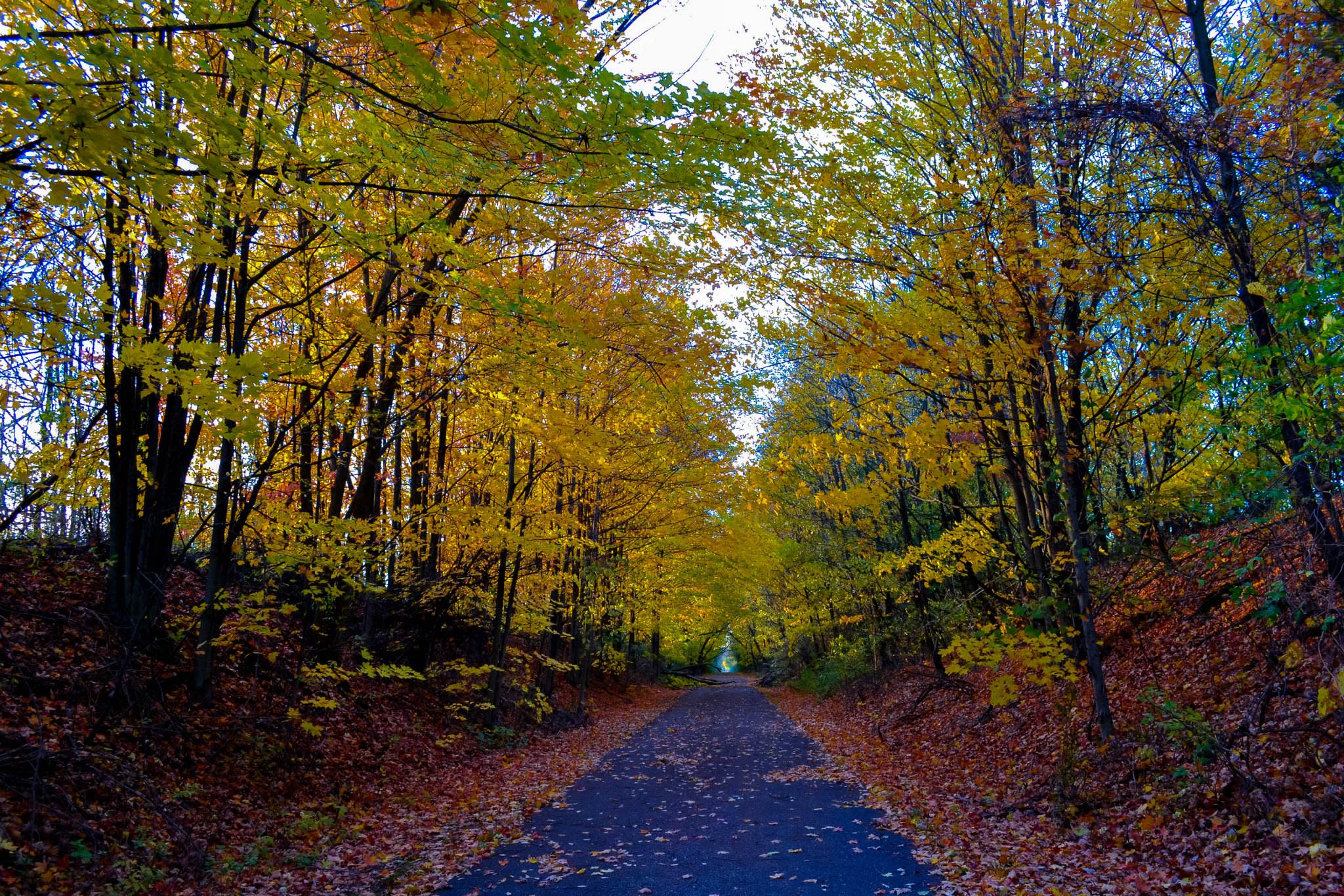 #4 The Musketawa Trail
This 26-miles-long, paved trail passes through forests, farmlands, and orchards to connect Muskegon to Marne. The Musketawa Trail follows the path of an abandoned railway line.
Along the route, you'll see lots of historic features, such as the 100-years-old railway water tower at Ravenna and the 216-feet-long railway trestle bridge over Crockery Creek. Also watch out for antique railroad signals and signs, some original and some placed here for you to admire and appreciate.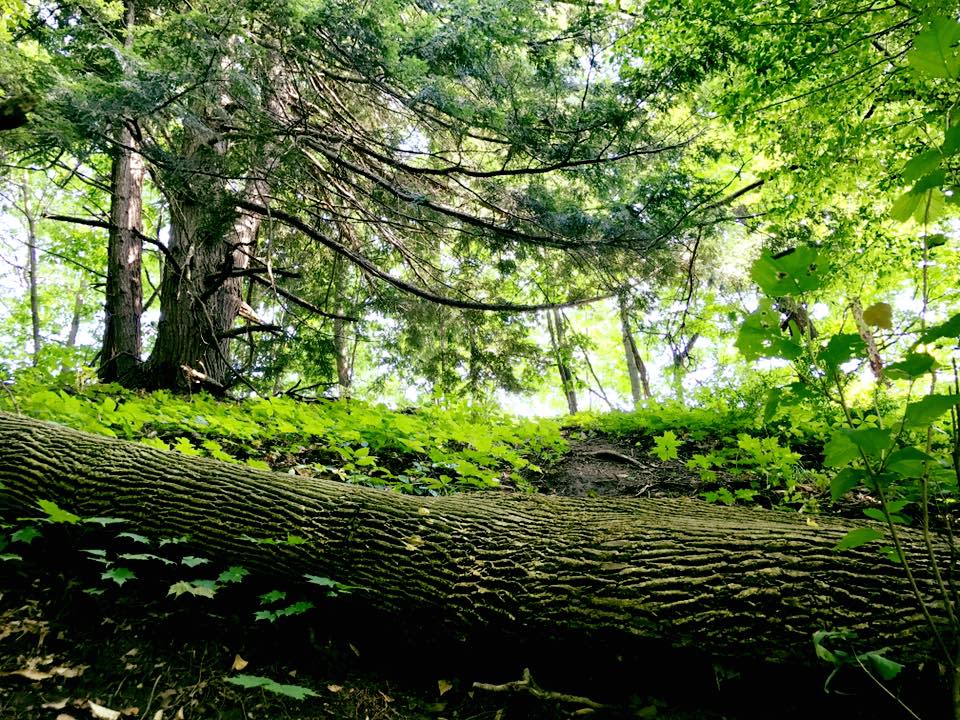 This lengthy trail is great for long-distance hikers in summer and snowshoeing in winter. It's also used by snowmobiles in winter, subject to safety restrictions. As noted above, the Musketawa Trail joins onto the Laketon Trail and Muskegon Lakeshore Trail. While on the Muskegon Lakeshore Trail, anyone interested in WWII naval and maritime history should watch out for the Milwaukee Clipper, USS LST 393 Veterans Museum and USS Silversides Submarine Museum.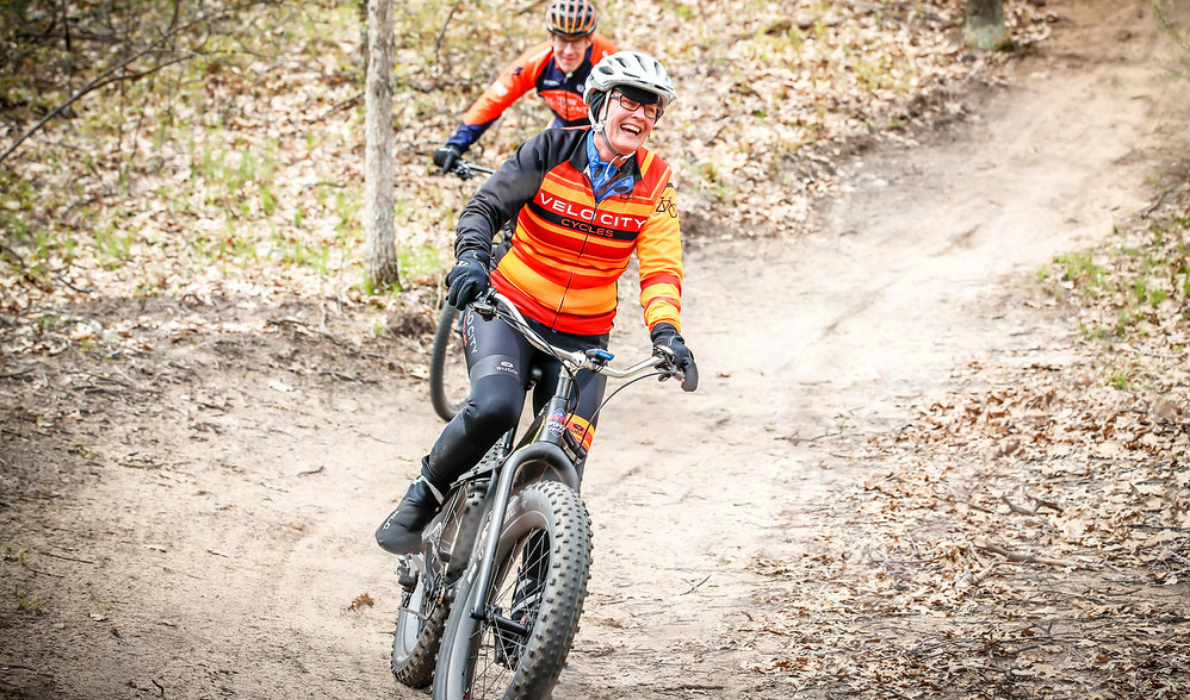 #5 Mosquito Creek Trails
You may have noticed that many of the established trails around Muskegon follow old railway lines and are paved. If you're looking for something a little more rugged, be sure fill your backpack with essentials and hit the Mosquito Creek Trails.
This new system of trails through a forested valley was only opened in November 2019 with the aim of improving opportunities for connecting with nature and physical activity. It includes over 12 miles of backcountry trails for hiking, mountain and fat-tire biking.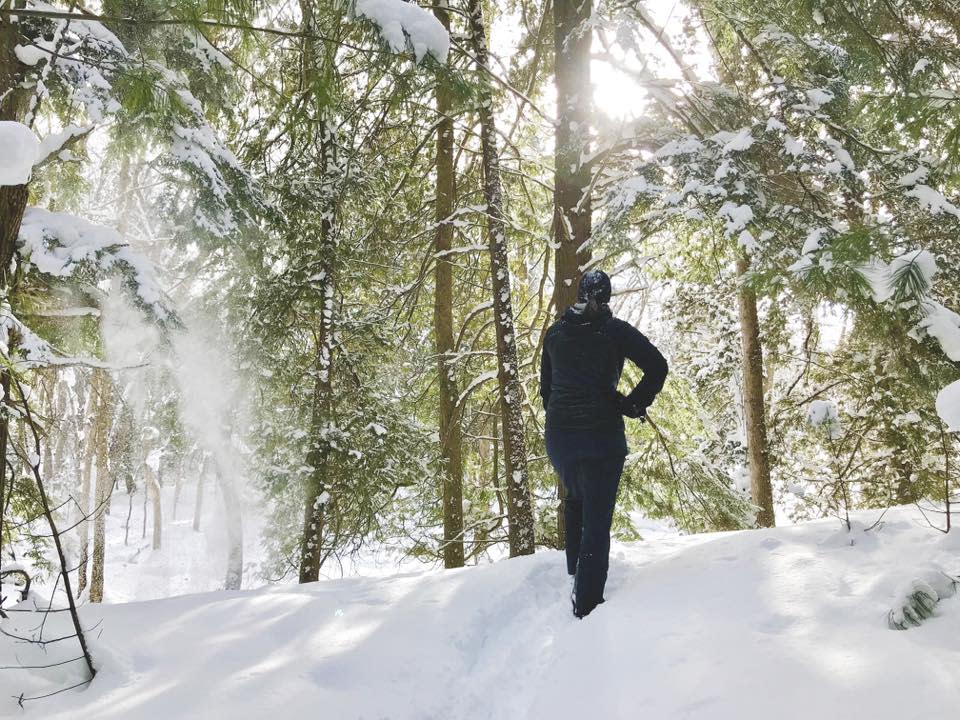 The 500-acre Mosquito Creek Trail system is designed to provide outdoor fun for people with a range of skill levels, from casual woodland walkers to those looking for a 10k snowshoe adventure. There are 3.5 miles of beginner trails, 7 miles of intermediate trails, and 1 mile of advanced trail. In 2023 "Double Torsion" opened, the most advanced section of trail.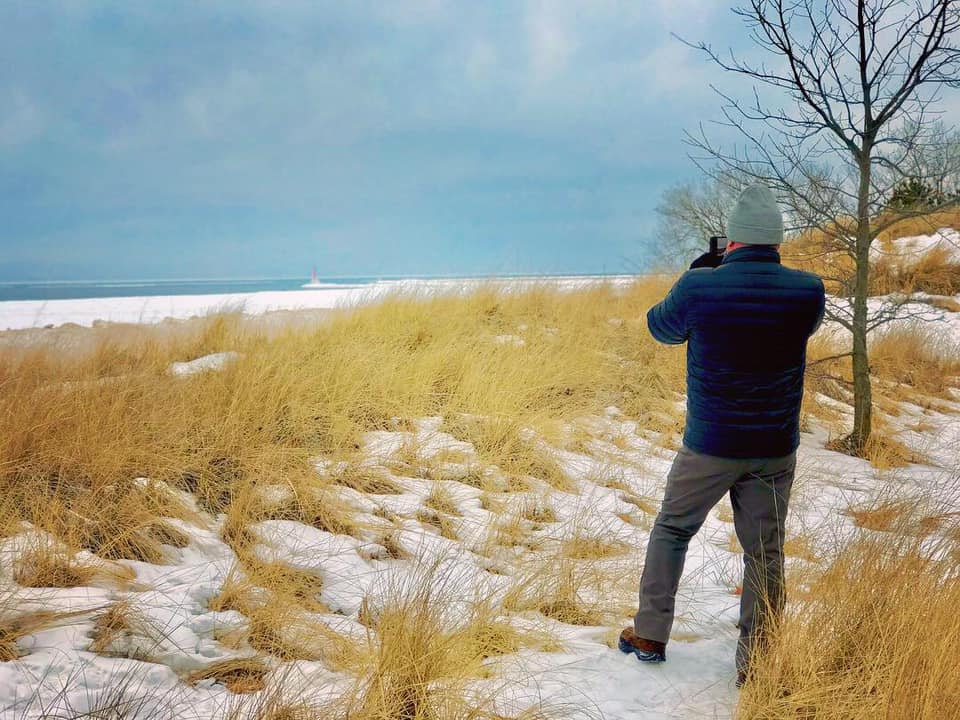 Enjoy the great outdoors with confidence! Check out OutsidePursuits.com for in depth "How To" guides on outside activities.
Springtime reminder to protect our trails: 
Riding or walking on a muddy trail destroys the surface. It leaves ruts/deep holes, uneven tire and footprints, contributes to erosion and creates a hard-to-fix trail surface. Hint: If you are leaving visible bicycle ruts, deep footprints or hoof tracks the trail is too muddy. Read more DNR tips for Trail Etiquette HERE