This Great Lakes Beach-town has a reason for every season.
Nestled between 26 miles of Lake Michigan shoreline and three state parks, Muskegon Michigan is a visitor's dream for winter-time fun and recreation.
Here are ten ideas to warm up your winter adventure when you visit Muskegon
1 Discover the Beauty of Frosted Trails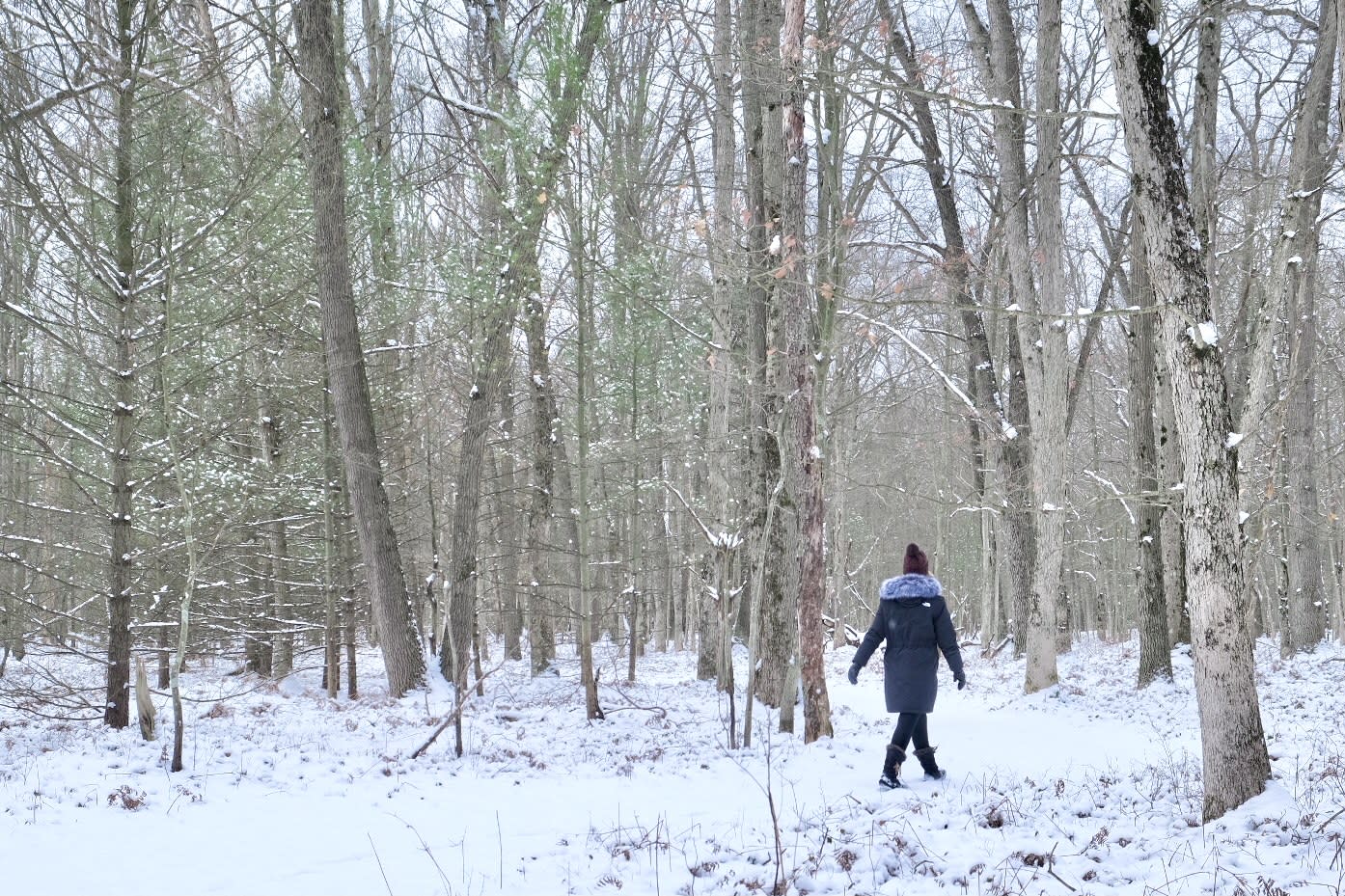 Put on your snowshoes, cross country skis or ice stabilizers and put yourself in the middle of snow-covered, stunning views. With well over sixty miles of natural and paved trails, you can go from groomed to rustic on Muskegon County's expansive trail systems. See our three state parks and four nature preserves under the hush of winter. You can even ride your fat tire bike at Mosquito Creek Trails.
2 Experience the Non-Stop Thrills of Hockey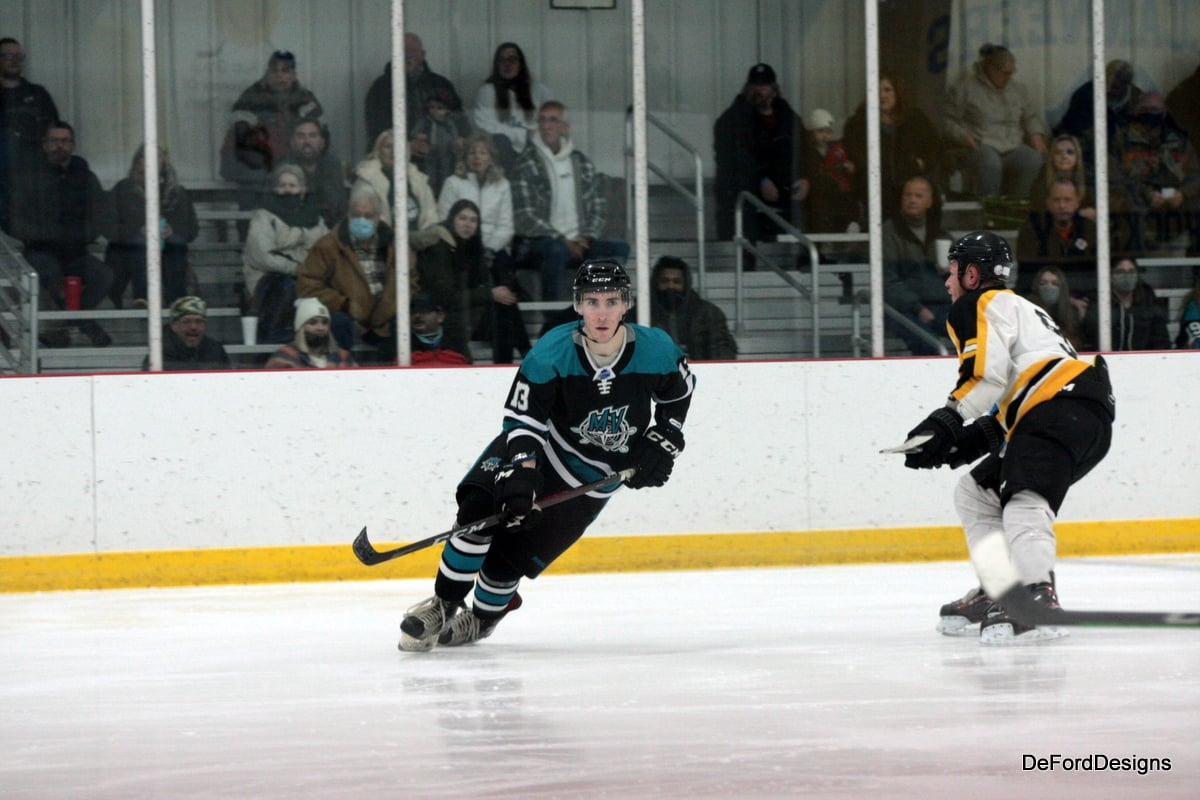 Photo Courtesy of DeFord Designs
The non-stop action and skill of the players make hockey one of the most exciting sport to watch. In Muskegon there aren't one, but TWO Muskegon hockey teams to cheer on!
You can root for the United States Hockey League (USHL) team Muskegon Lumberjacks as they hit the ice at Trinity Health Arena.  The Michigan Independence Hockey League (MIHL) team Muskegon Voyagers drop the puck at the Lakeshore Sports Centre for home games.
You can find their home games on our calendar of events 
3 Muskegon Luge Adventure Sports Park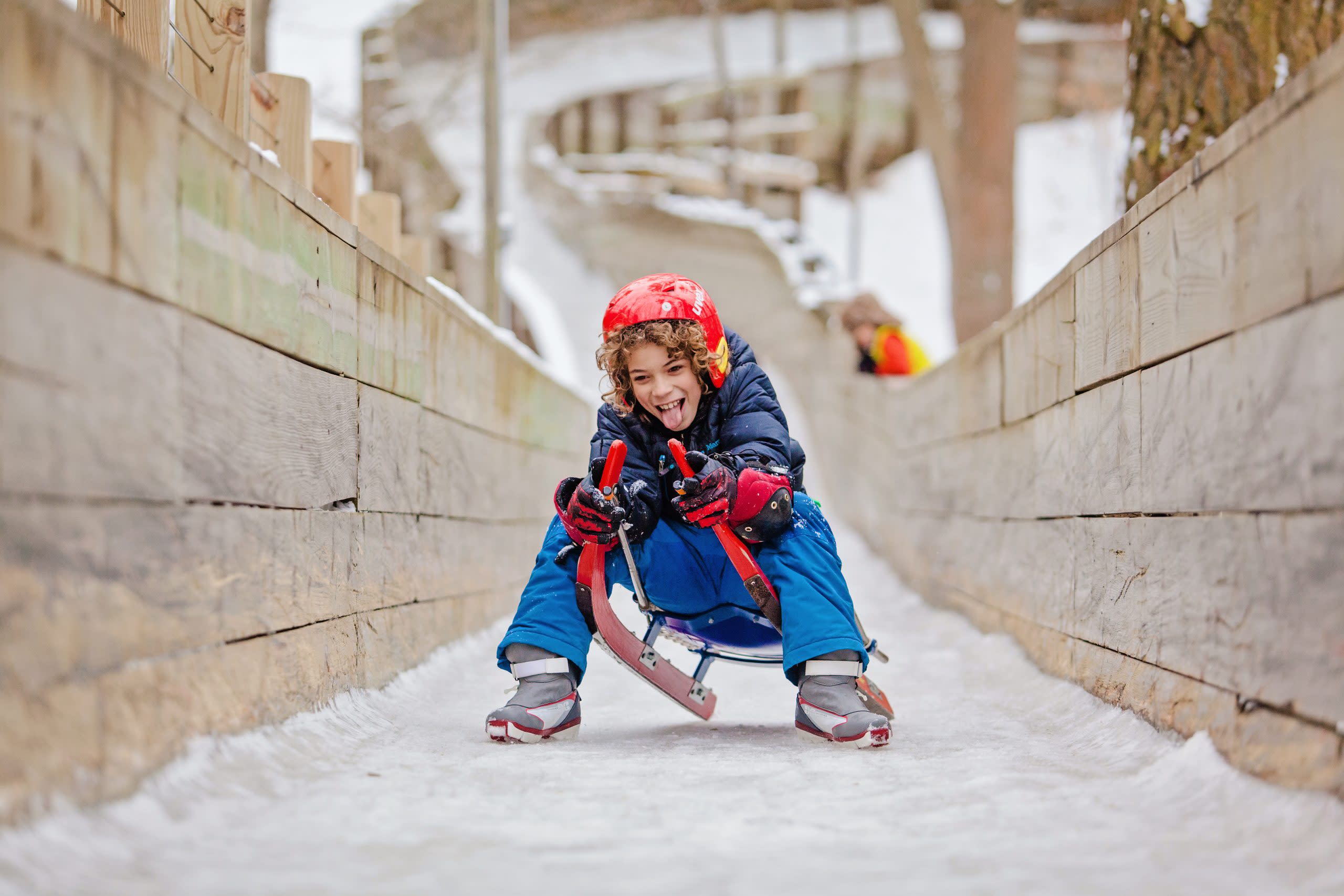 Set in scenic Muskegon State Park, Muskegon Luge Adventure Sports Park simply cannot be missed for playing outdoors in the snow. It boasts one of only four public luge tracks in the United States! If that kind of sledding sounds above your thrill barometer, there is also a family friendly sled hill.
Skate over an outdoor ice-skating rink and ice-trails that wind through the woods. Snow trails with views of Lake Michigan and Lost Lake can be traversed on snowshoe or cross-country ski. The trails are all lit at night and look beautiful!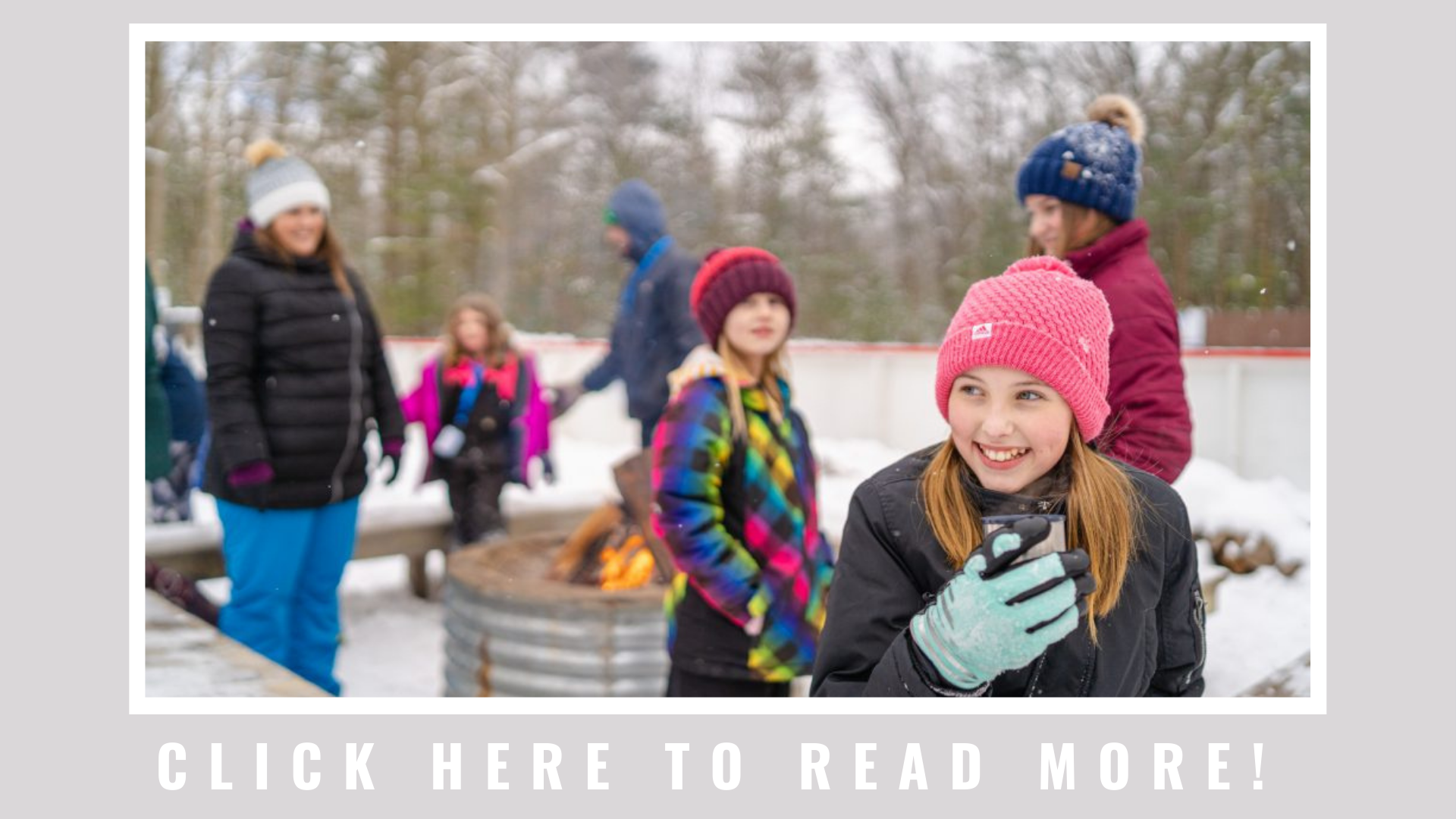 4 Muskegon Winter Farmers Market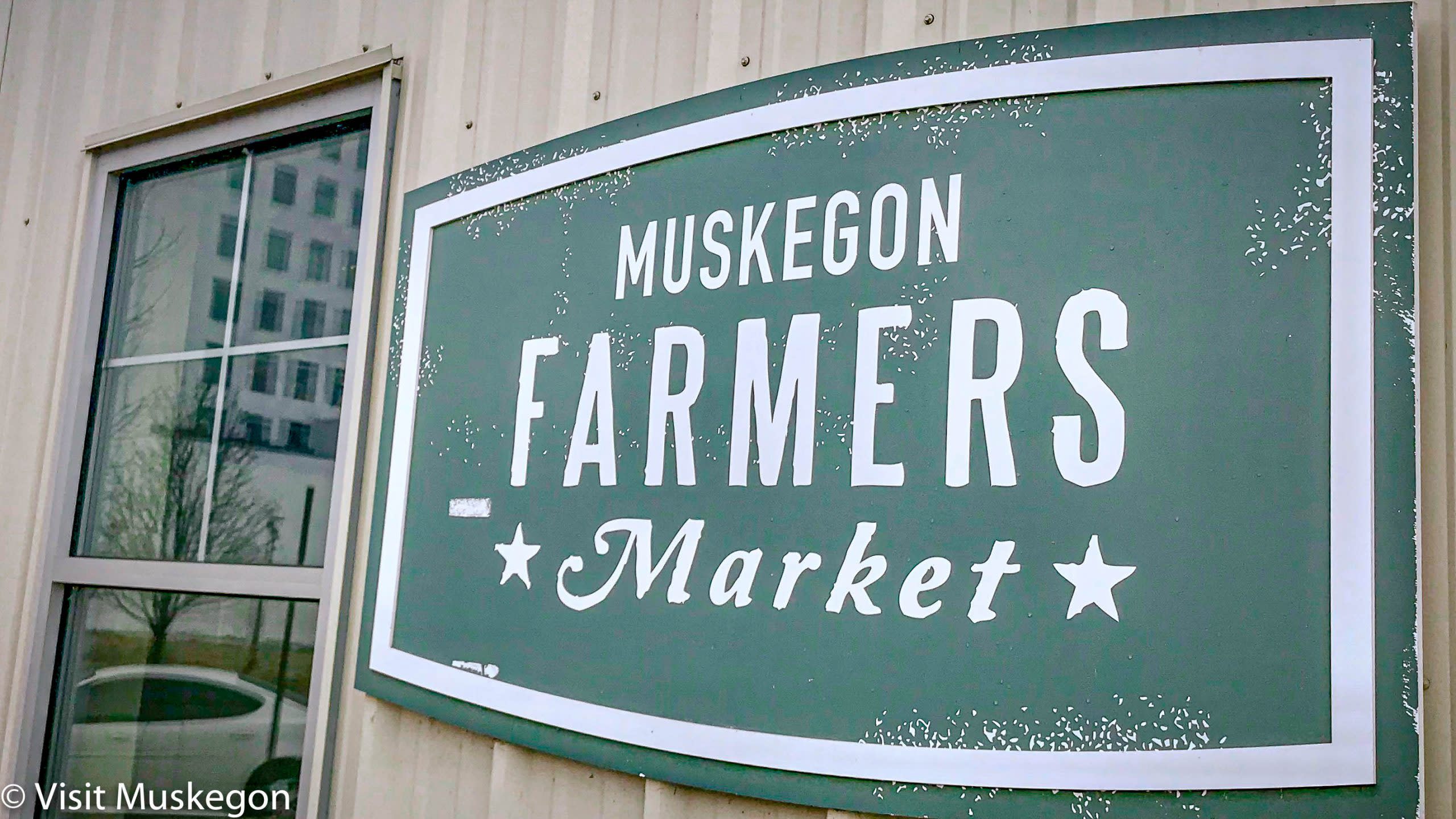 Did you know Muskegon Farmers Market is the second largest Farmers Market in the state of Michigan? And you can still shop it during the winter months! An Indoor Winter Market is open Saturdays from 9 am - 2 pm. The vendors assemble in the warmth of "The Barn" and bring goodies ranging from fresh veggies, baked goods, gifts and a hot meal.
5 Hit the Hills
Hill-filled Parks in Muskegon County include three state, six county and numerous city parks. Add 26 miles of dune-dotted Lake Michigan shoreline.  That makes for abundant options to sled, snowboard or tube. See our five favorite sledding hills HERE
6 See the Scenery from a Snowmobile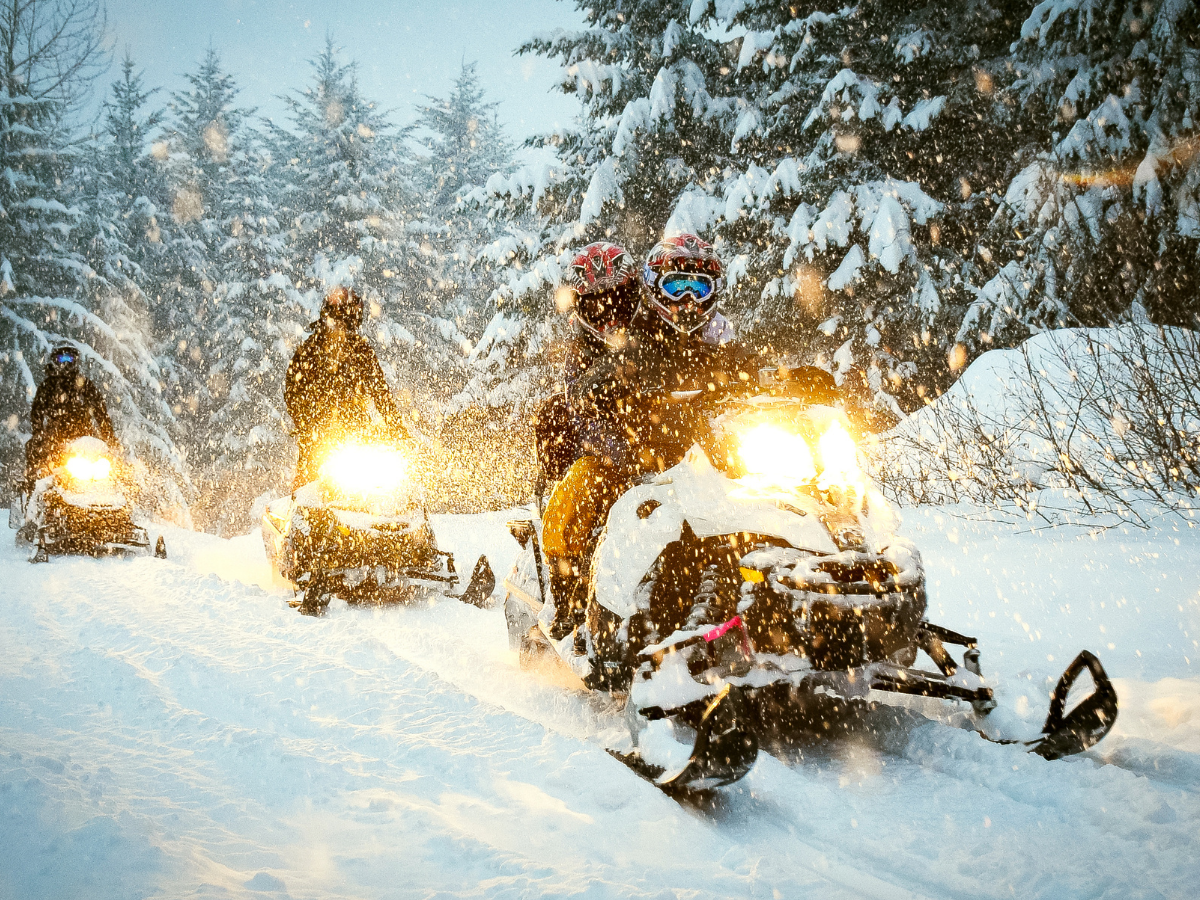 There are 6,500 miles of snowmobile trails in Michigan! Check out the Muskegon Snowmobile Trail Map on the Michigan Snowmobile and ORV Association website. A groomers report on the trails is also included - and updated often.
Here's a Visit Muskegon "Best Kept Secret" You can find 10 miles of groomed snowmobile trails at Muskegon County Resource Recovery Center. Download a Muskegon Snowmobile Map HERE
7 Take a Scenic Stroll on Frozen Beaches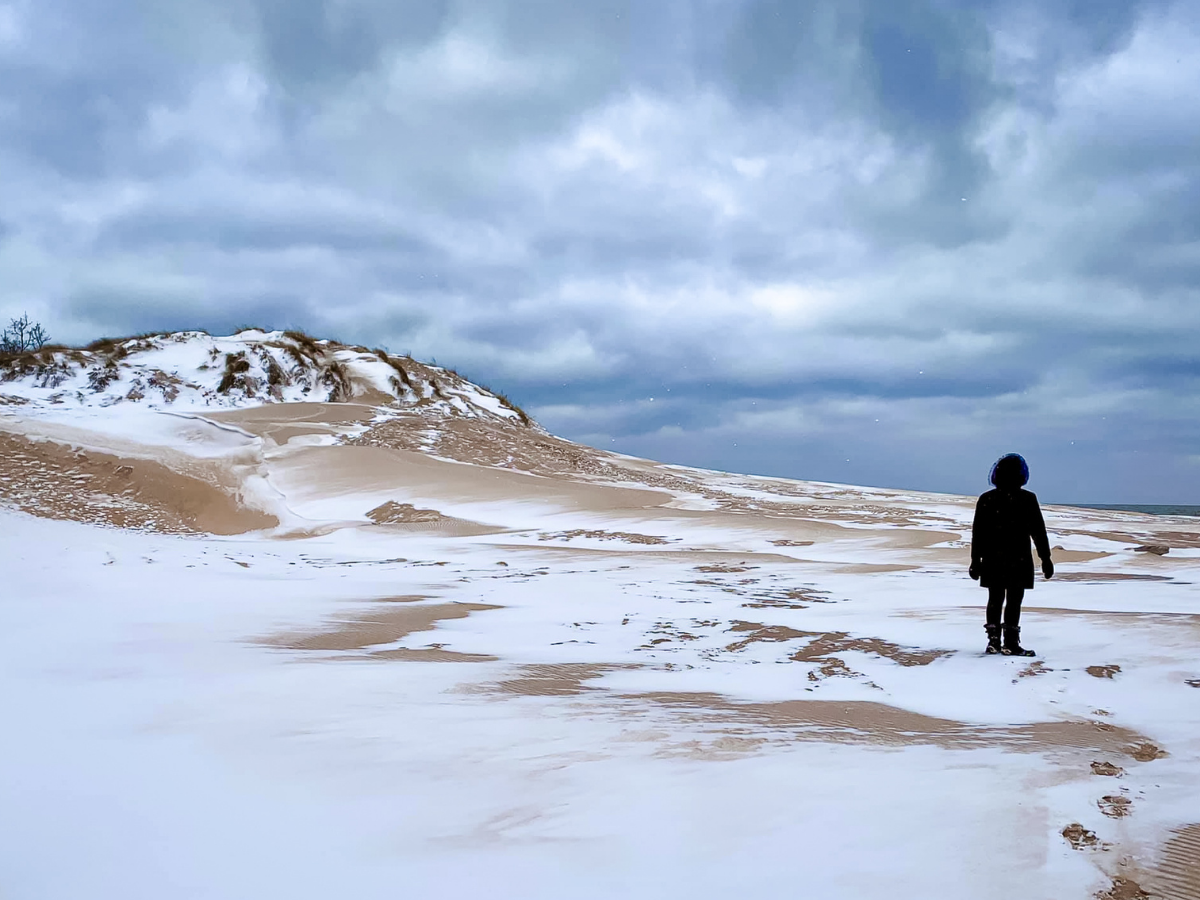 When the Lake Michigan shoreline freezes and frosts, the coast takes on an otherworldly magnificence! Taking a walk along the frozen landscape will leave you breathless at how beautiful it is. (But please mind the safety rules!). You may even see some "ice pancakes" or "ice volcanoes"!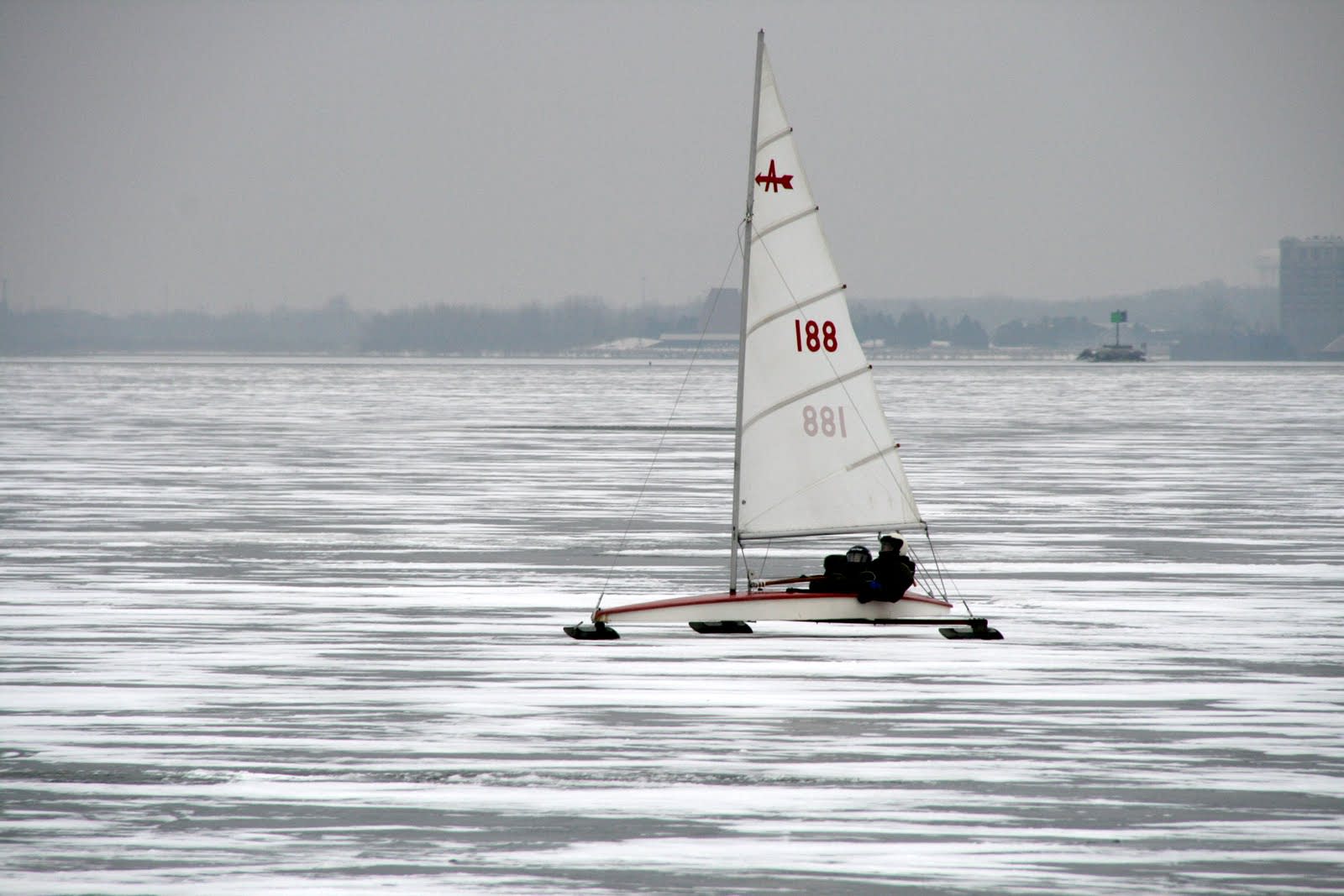 Photo Credit: Steve Schiller
With 22 inland lakes, there are ample opportunities to watch ice boating in Muskegon County. On clear days when snow is not covering the ice of Muskegon, Mona or White Lakes, find a good coastline viewing spot to watch this exciting sport. The thrill of hearing the boats "sing" across the ice as they pass is indescribable.
8 Try Ice Fishing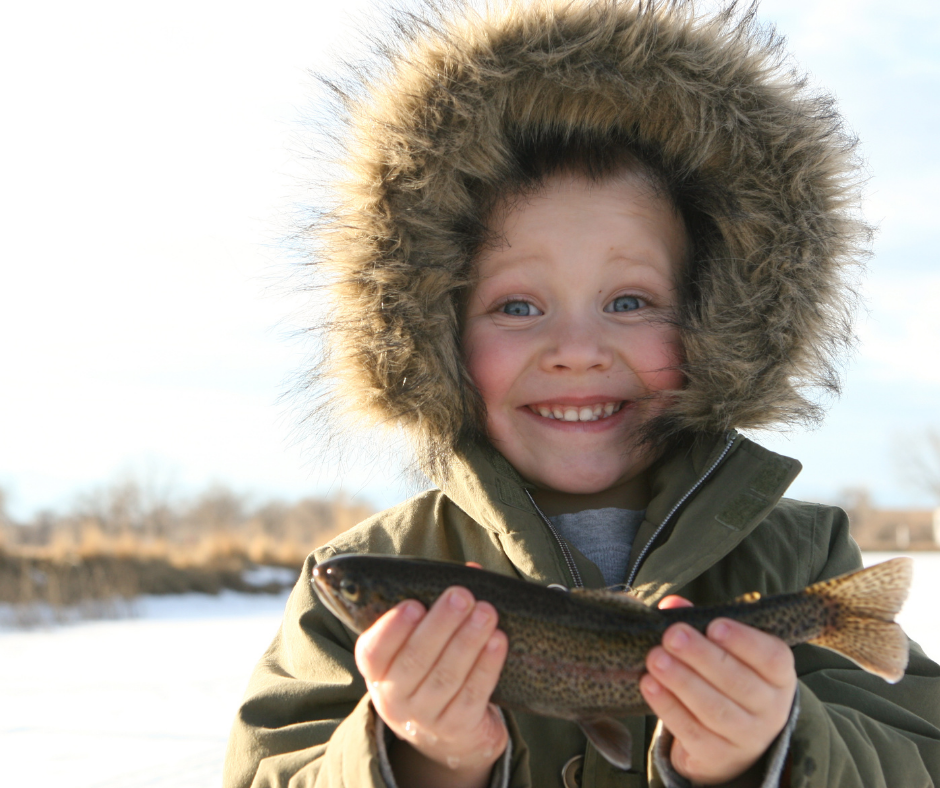 With so many frozen lakes, rivers and ponds Muskegon County is a hot spot for ice fishing. You can find  tips, techniques, safety and fishing reports on the Michigan DNR website. Don't have any equipment? 
9 Visit the "The Turning Point" Sculpture
Did you know the snowboard was invented in Muskegon? "The Turning Point" is a 14' sculpture located in Downtown Muskegon (In front of Dr. Rolf's Barbeque and Vintage Redefined) that commemorates the invention of the "Snurfer".
A 1960's attired young woman graces the top (in honor of Sherm Poppen's daughter) and a modern snowboarder cruises the bottom - illustrating the evolution of snowboarding. What winter-lover wouldn't want a selfie in front of this monument? Read more about the Birth of the Snowboard/Snurfer HERE
10 Warm Up in a Social District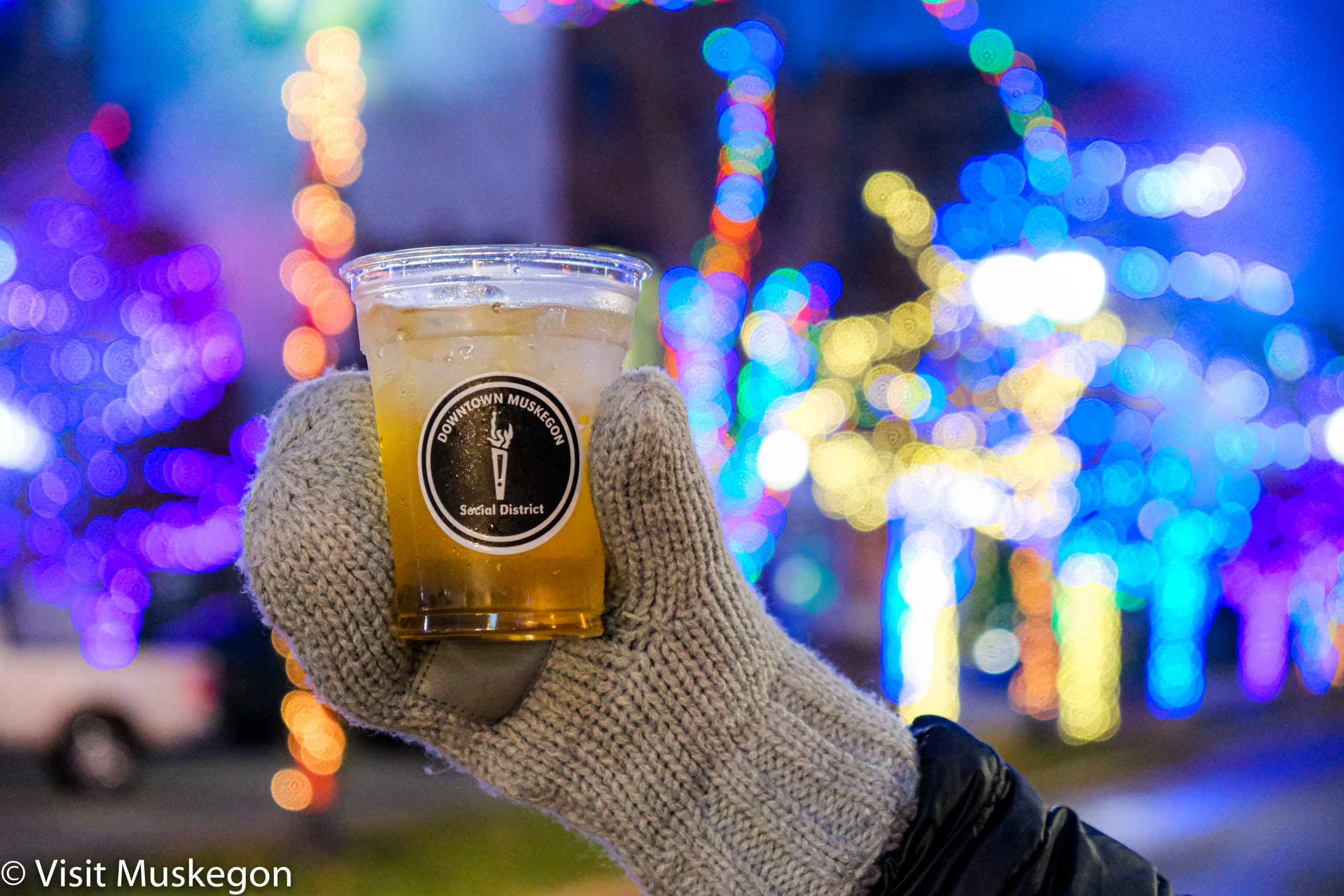 Cheers to having not one, but TWO Social Districts; and a third on the way! Get your beverage to go at the Downtown Muskegon, Lakeside and White Lake Social Districts. Read more about our social districts HERE